Anyone who has ever worked in an office and written E-mails knows that it is the most passive aggressive shit there is. Aur ab naukri bachaane ke liye kya-kya nahi karna padta.
Here are some E-mails we send every day and what they actually mean.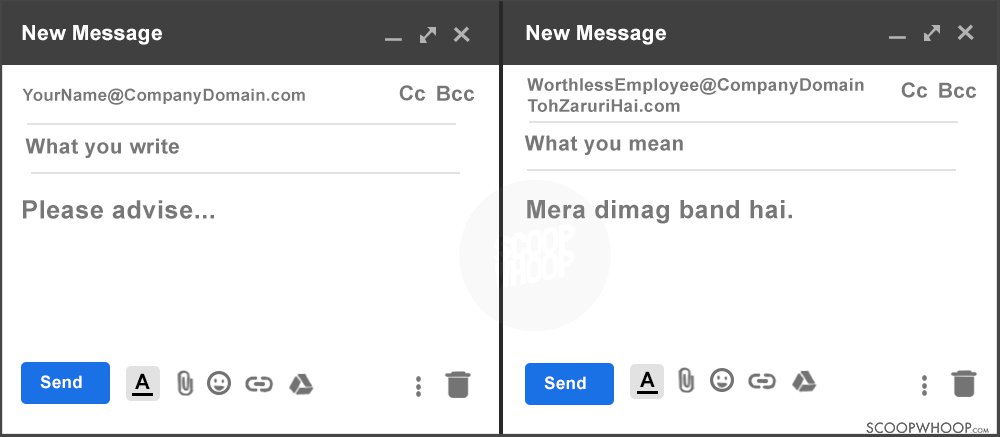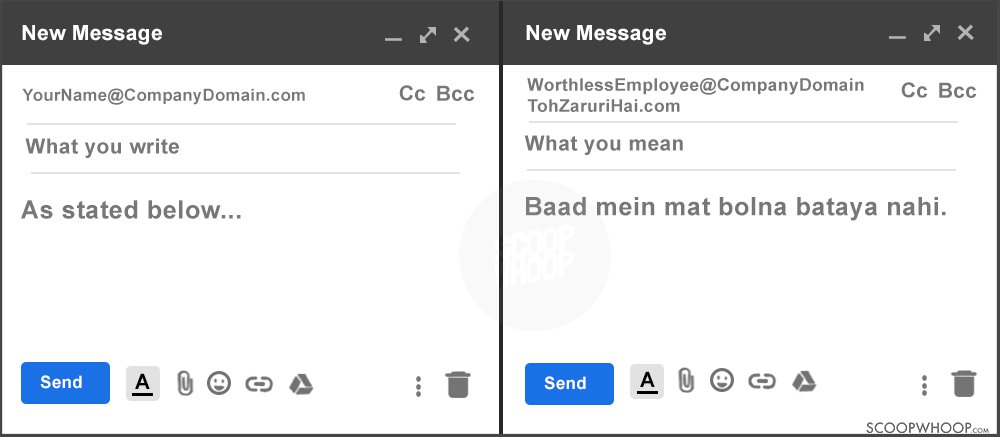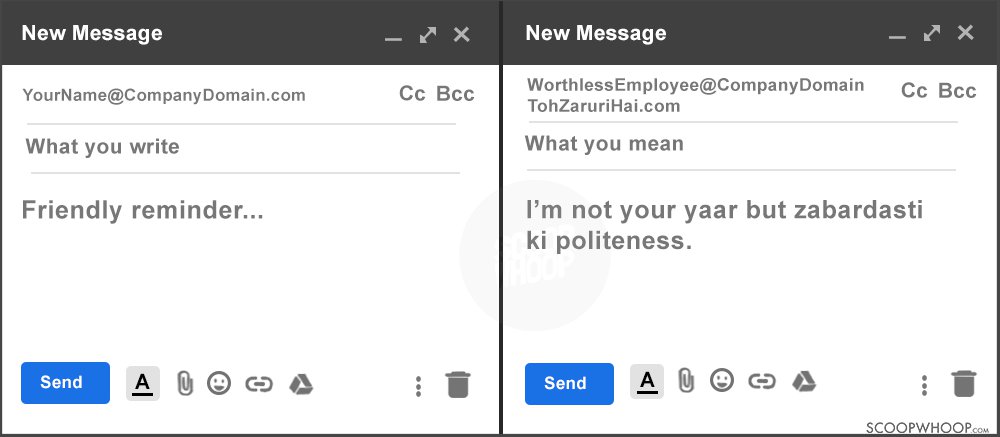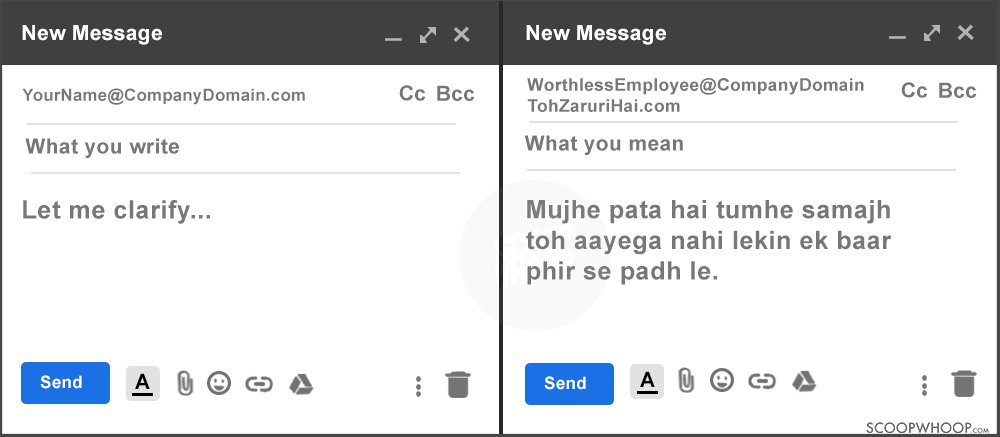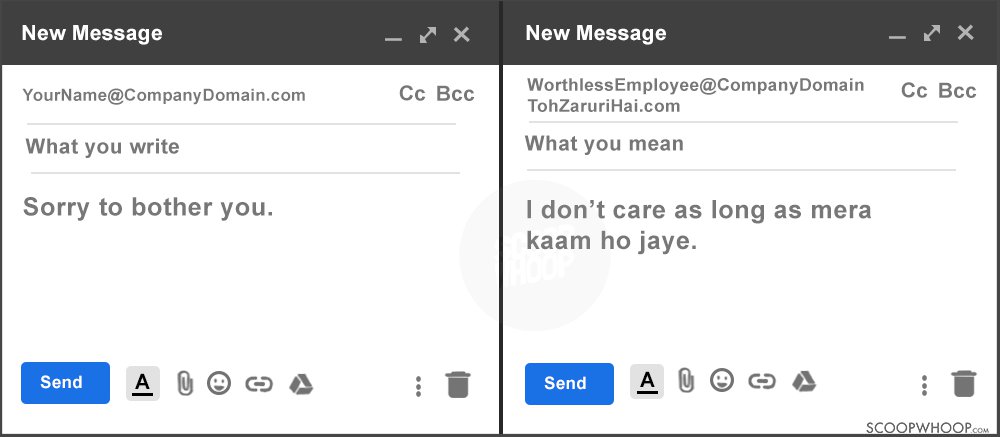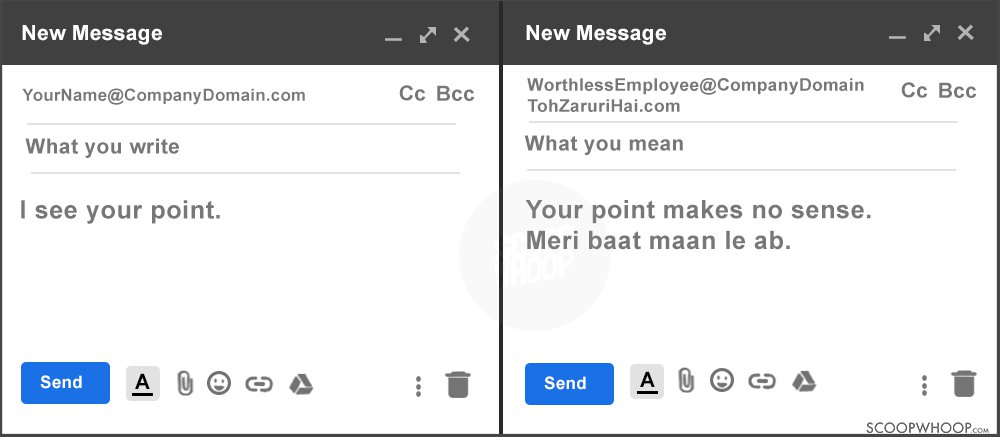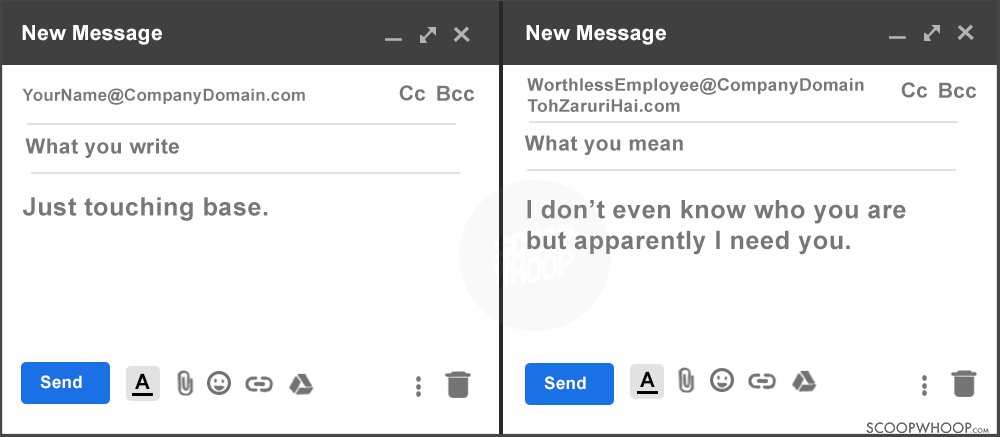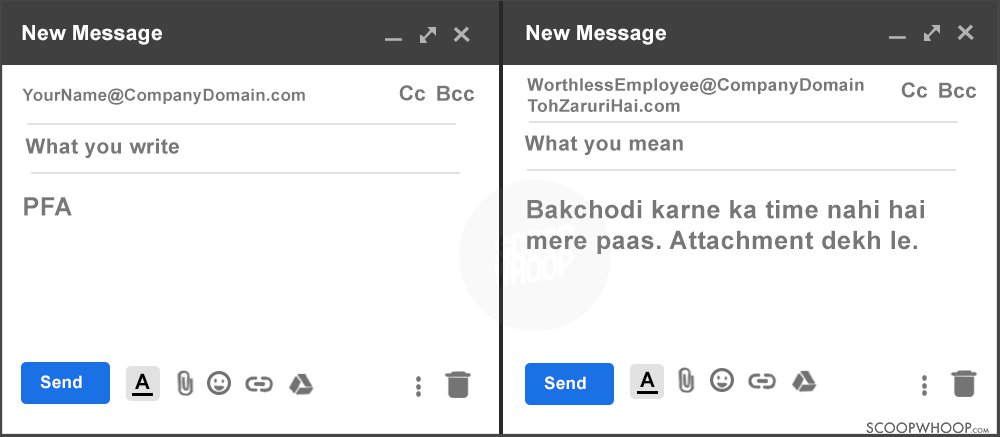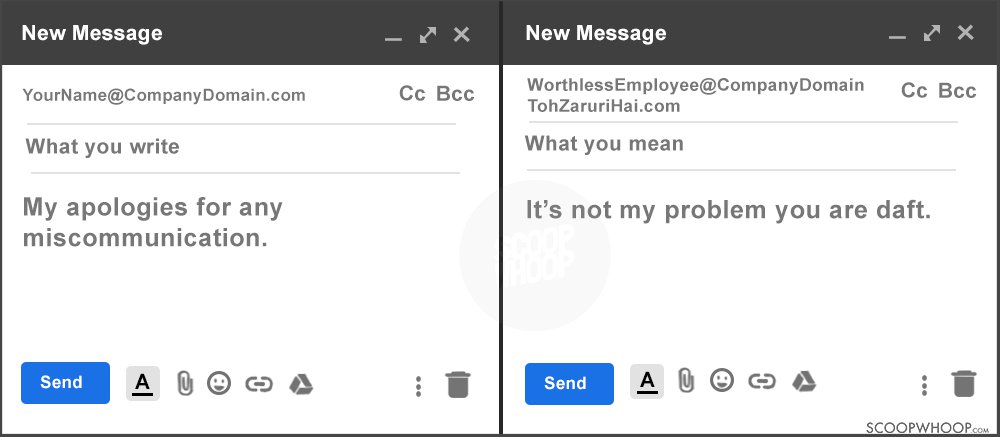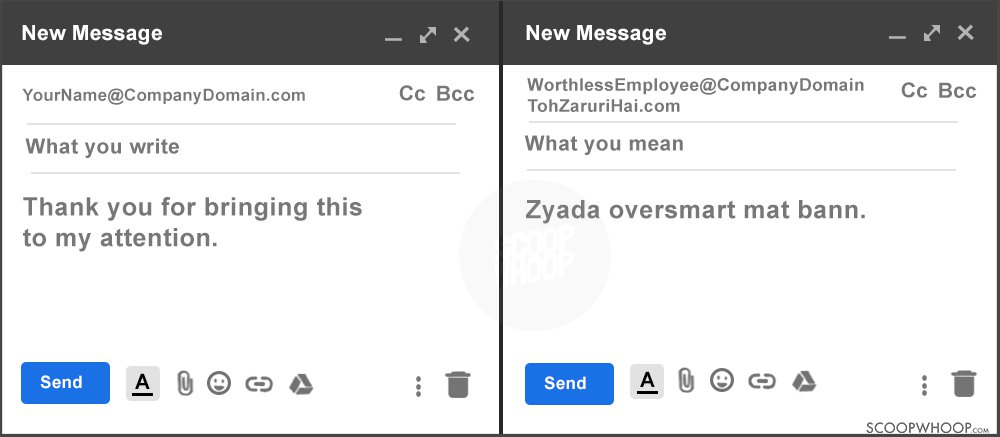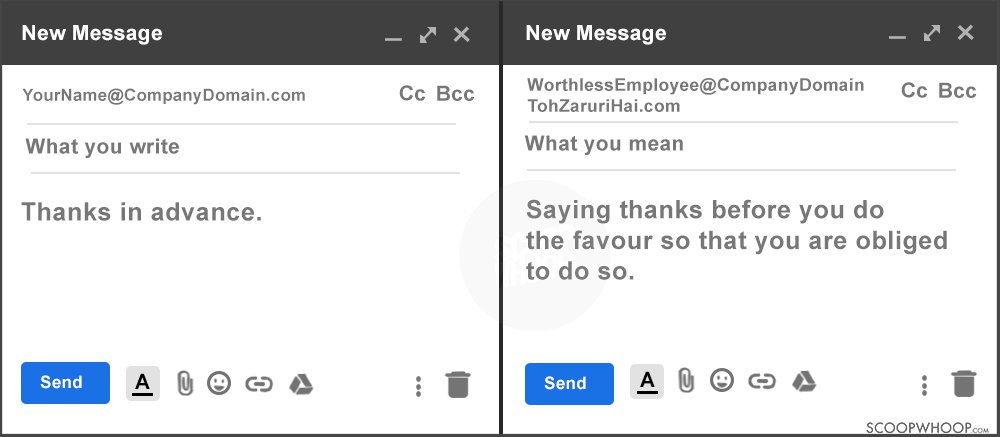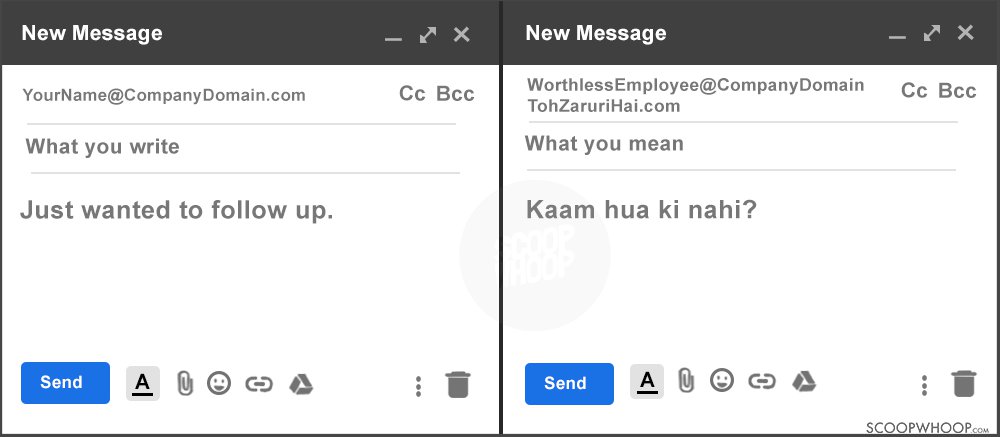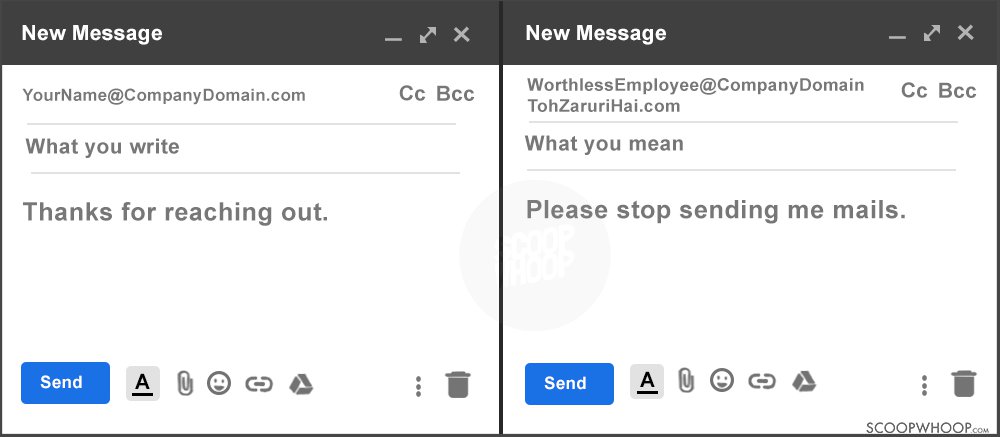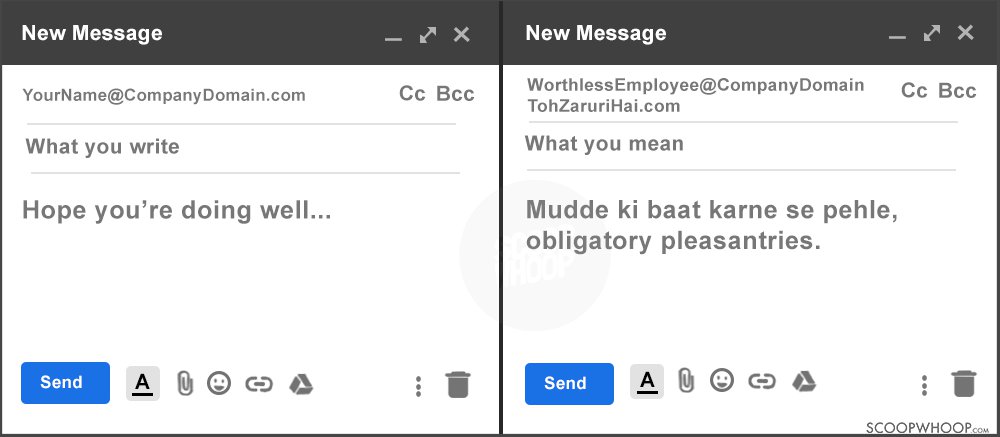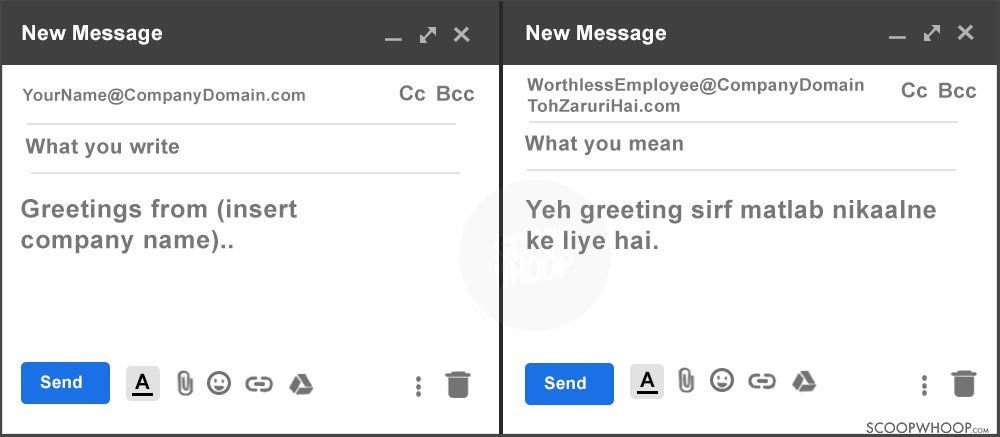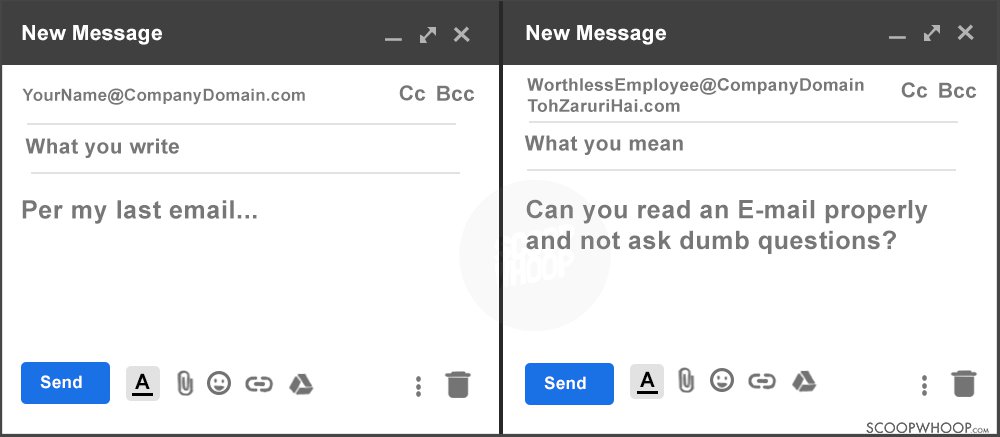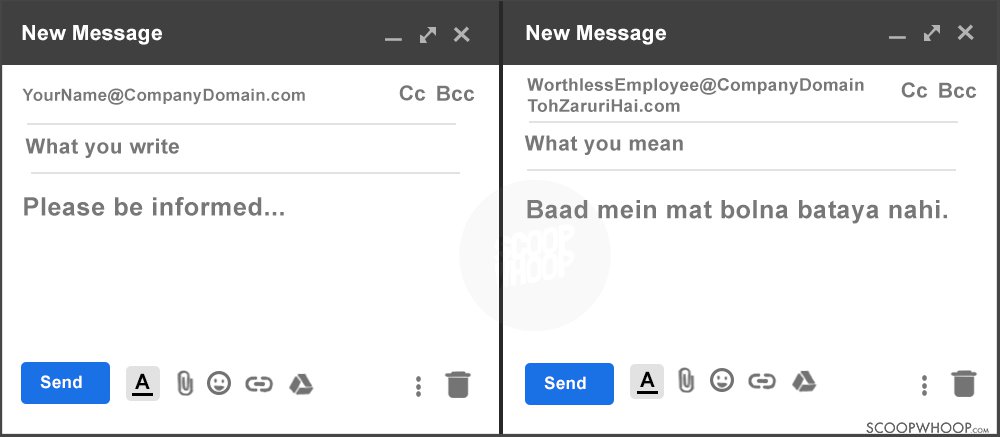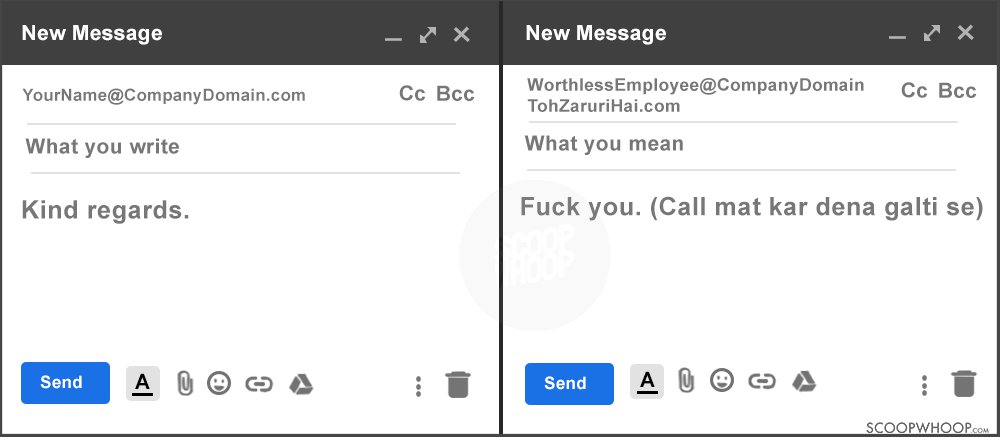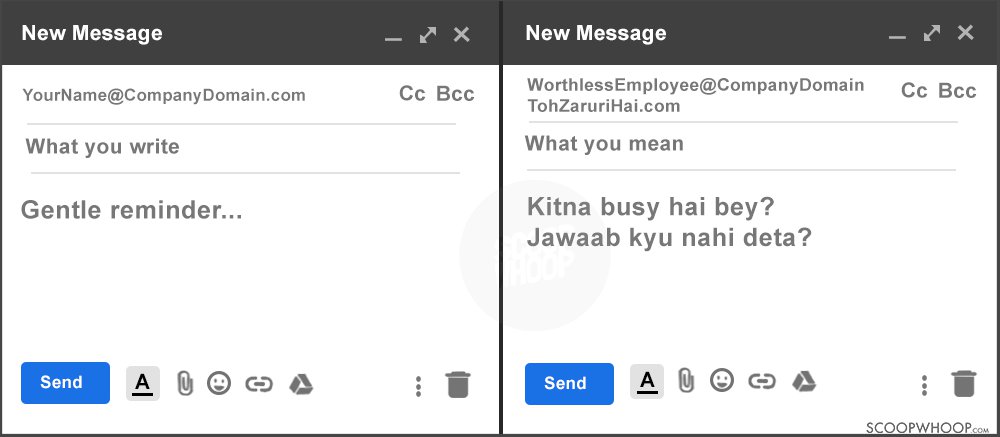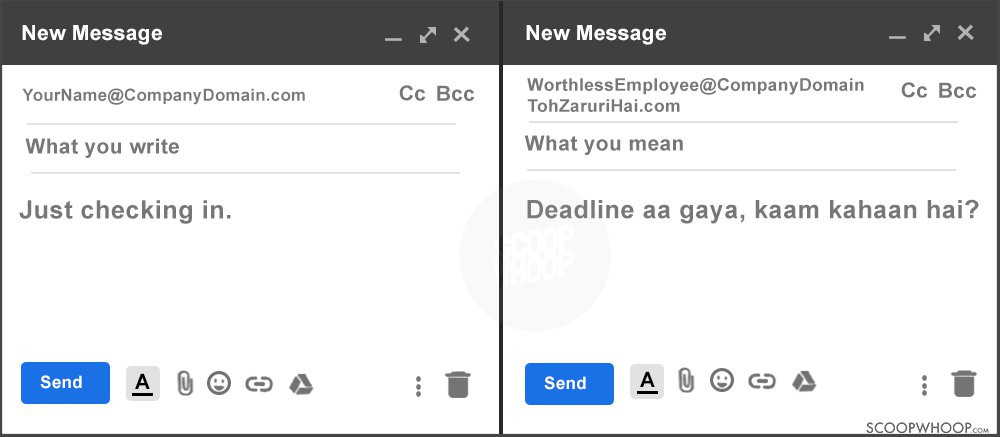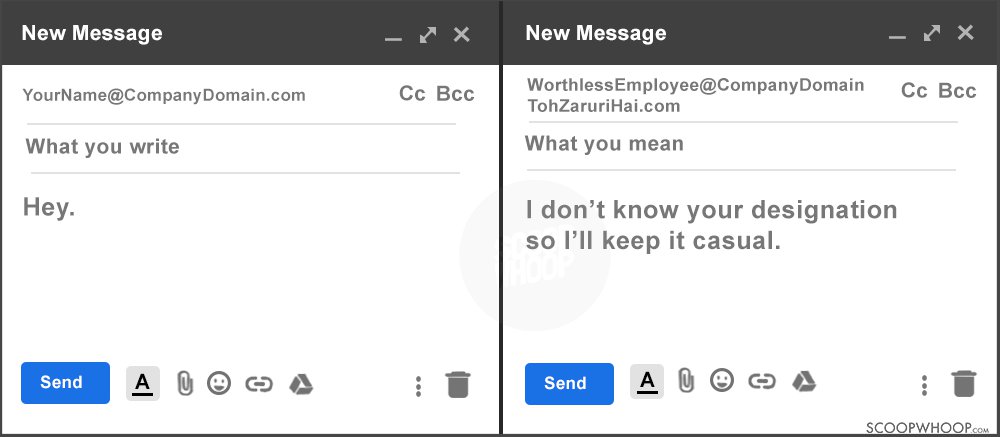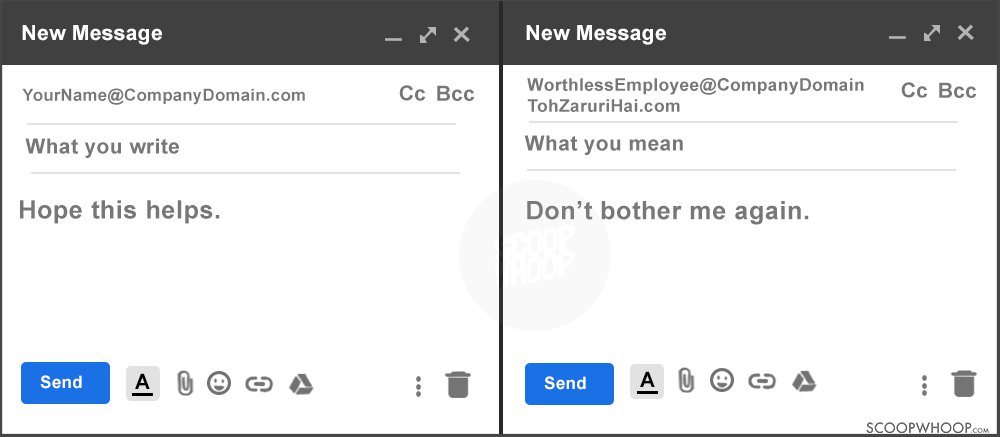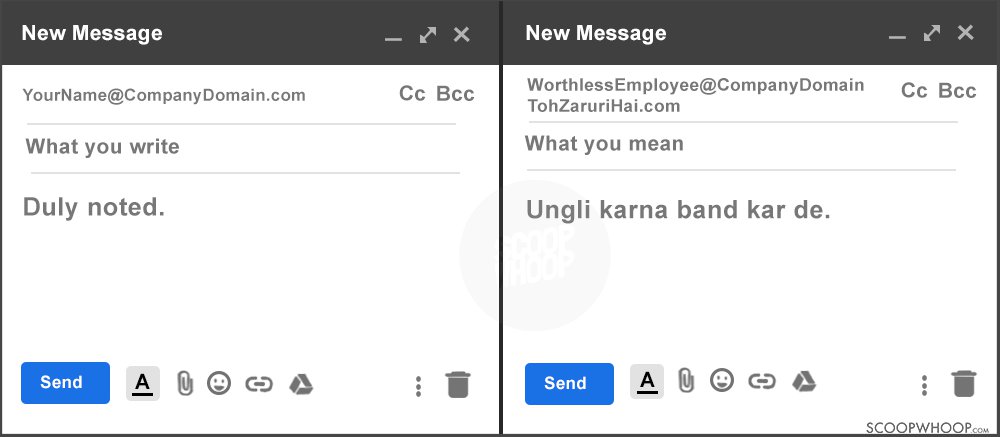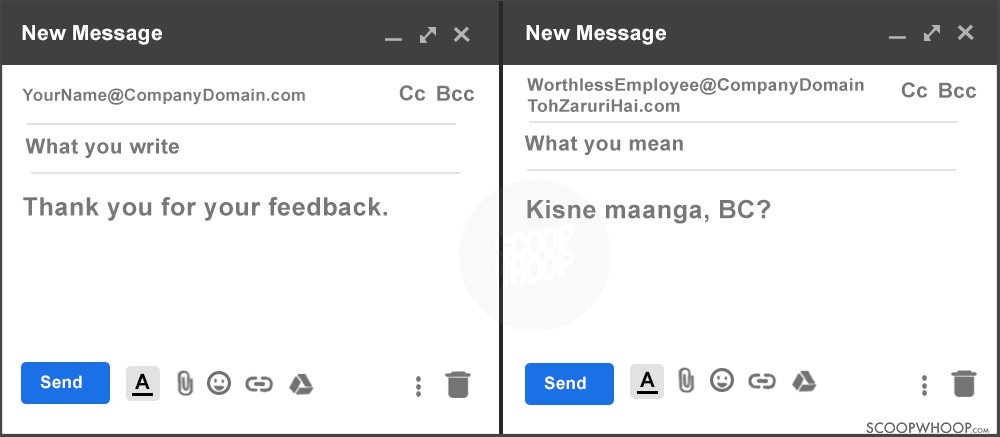 Passive aggression at its best.