This is not a paid post. We're genuinely in awe of the man. 'Deshdrohi' ki kasam.
Star @MirzaSania is following everybody except her husband @realshoaibmalik means TALAK is very very near.

— KRK (@kamaalrkhan) February 2, 2016
2. Think he's a bad actor? Well, that's not gonna stop him from making movies.
#HaveMoneyWillSpend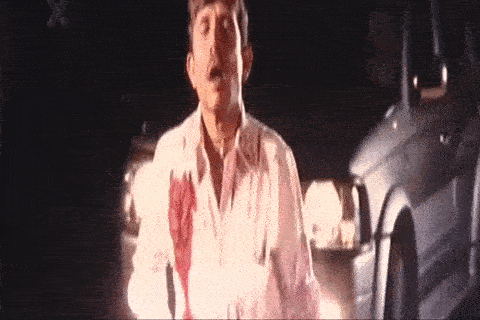 3. You think his movies suck? He agrees.
He doesn't shy away from reviewing his own bad films.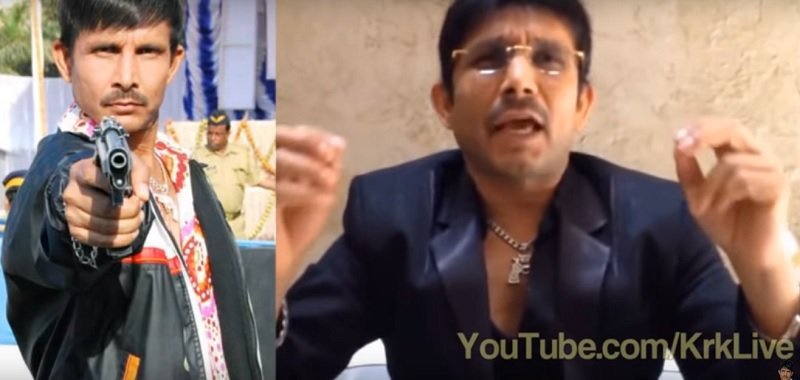 4. He doesn't give a fuck if you've been trying hard NOT to know the plot twist.
Have knowledge. Will share.
Film #Fitoor's surprise package is this that first Katrina gets married with Rahul Bhatt.

— KRK (@kamaalrkhan) February 2, 2016
5. You think you can make fun of him? Please go ahead.
Sabse zyaada publicity woh khud karega.
6. He doesn't care if he's breaking someone's heart. Rules are rules.
Please RT this if u think @kamaalrkhan is a woman disrespecting waste of space and deserves to be hung upside down and given 4 tight slaps.

— Sonakshi Sinha (@sonakshisinha) November 13, 2014
As you @sonakshisinha think tat this survey is a disrespect of woman so you are disqualified n out of competition. Sorry to hurt ur feelings

— KRK (@kamaalrkhan) November 13, 2014
7. So what if the world thinks he's a champu? He's sexy & he knows it.
Or maybe, he was talking about that guy in the background wearing a blue shirt. But who cares?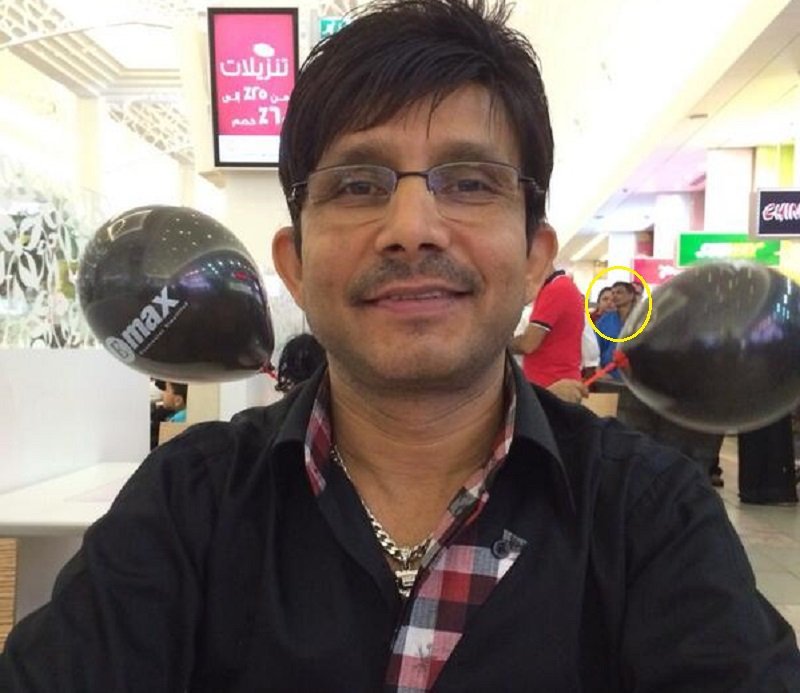 8. He doesn't give a fuck about his surroundings.
All he cares about, is reviewing movies. Such dedication. Much wow.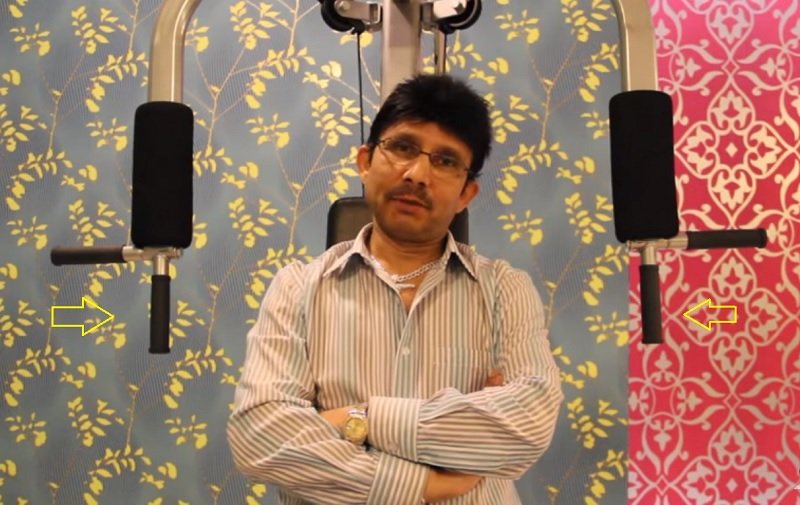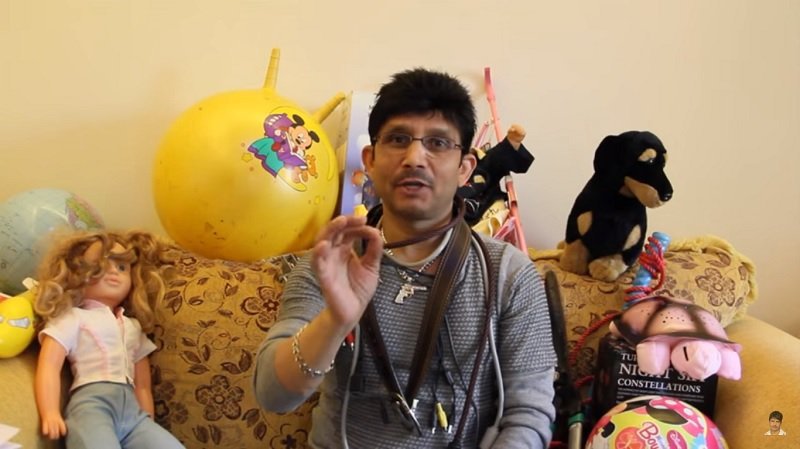 9. He doesn't care if his movie reviews suck.
What he does care about is ki sabko chain ki neend aa jaaye. How selfless!
10. While most people were wondering what to do on New Year's Eve, he was busy celebrating it with Shah Rukh Khan
Seriously, even we're trying to figure out how he managed to do that.
11. You thought Deshdrohi sucked? Good. All the more reason to make Deshdrohi 2.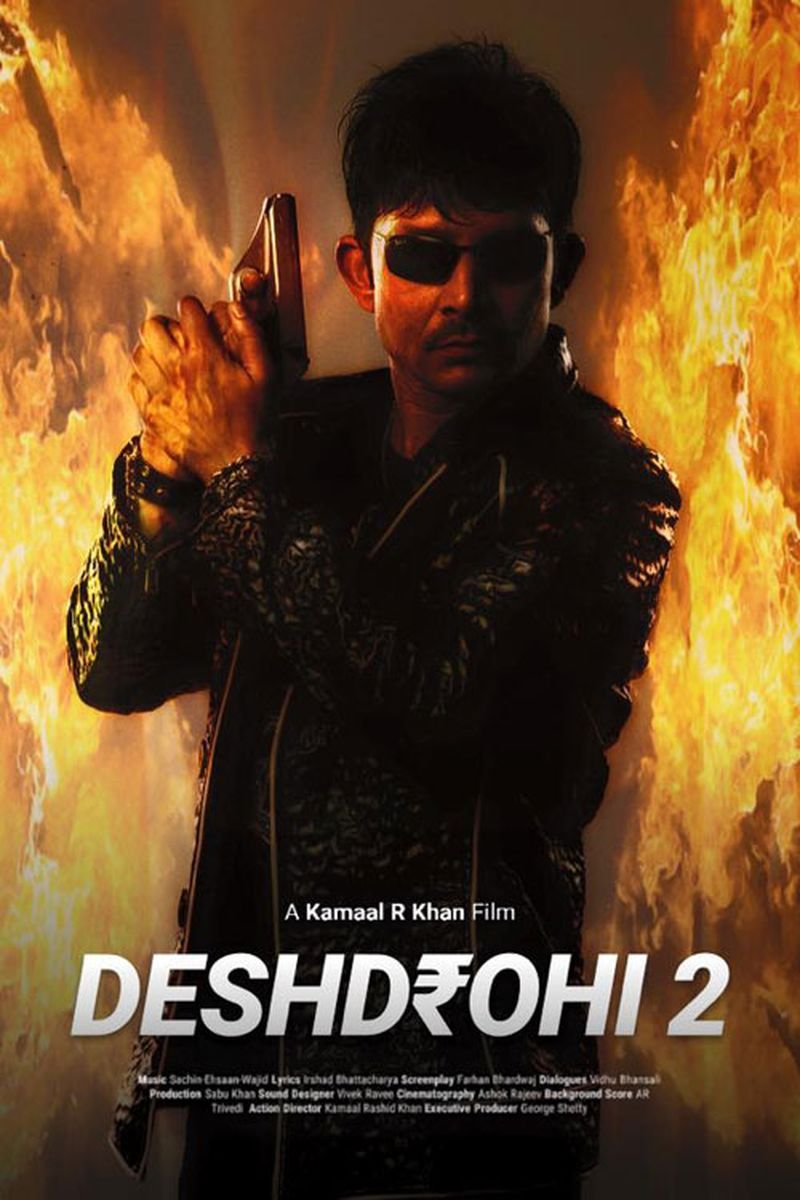 12. You might hate his movie reviews, but megastar Amitabh Bachchan loves them.
Which probably explains his presence at the launch of 'KRK Box office'.