Pranks are fun. Especially when a person does it to his or her significant other. Although, in some cases, they may end up as an evidence for the divorce between them, it's always fun to see the other person go crazy. 
Kayla Eby is one such wife and mother who pulled a classic prank on her husband with a little help from photoshop. She texted her husband pictures of a stray coyote, saying she has adopted it. It freaked the hell out of him and the series of texts that followed were way more than just hilarious for Kayla.
Read their conversation below: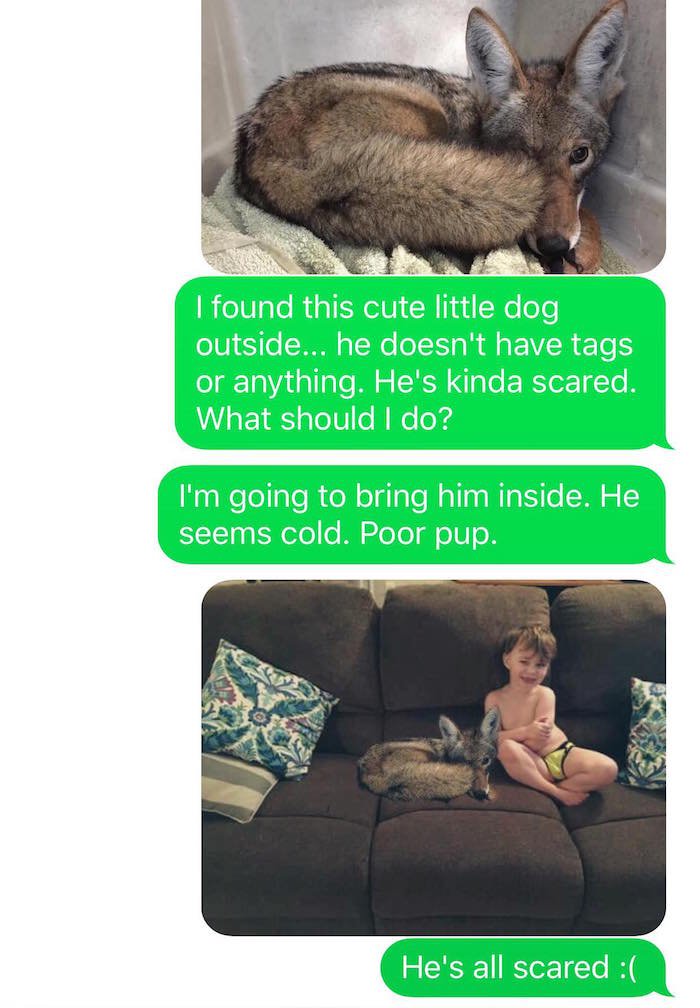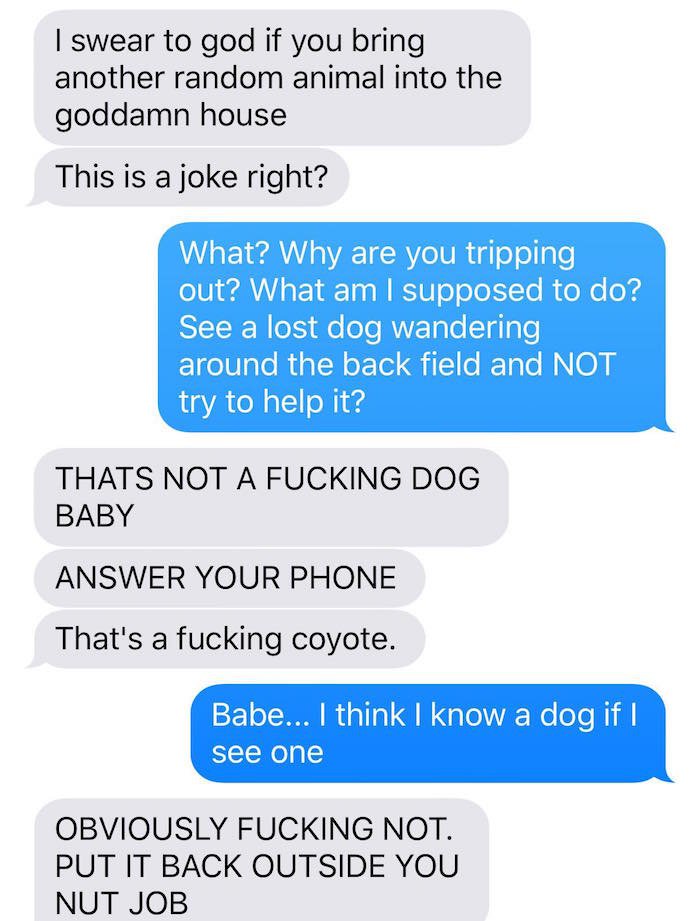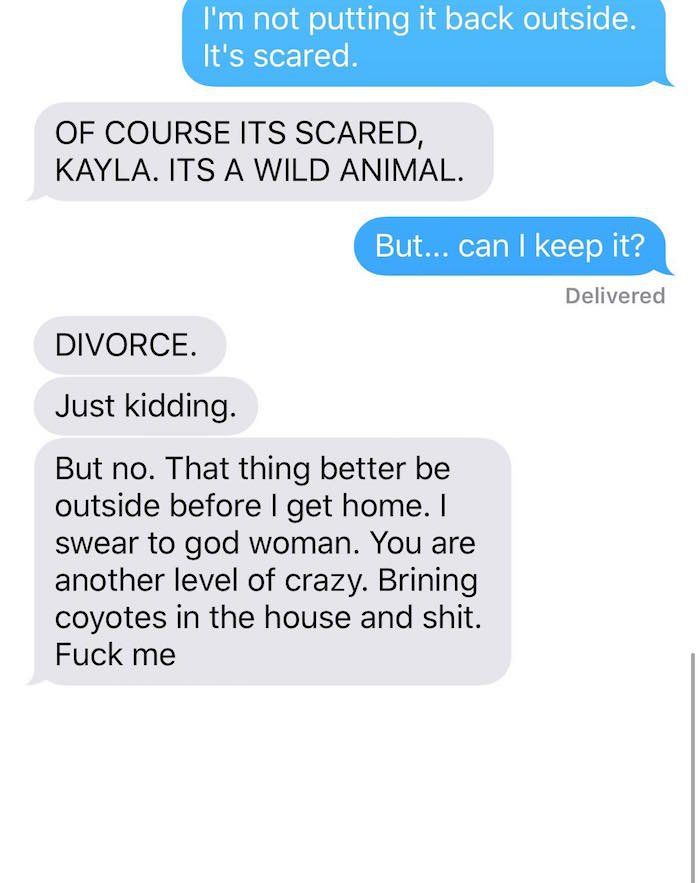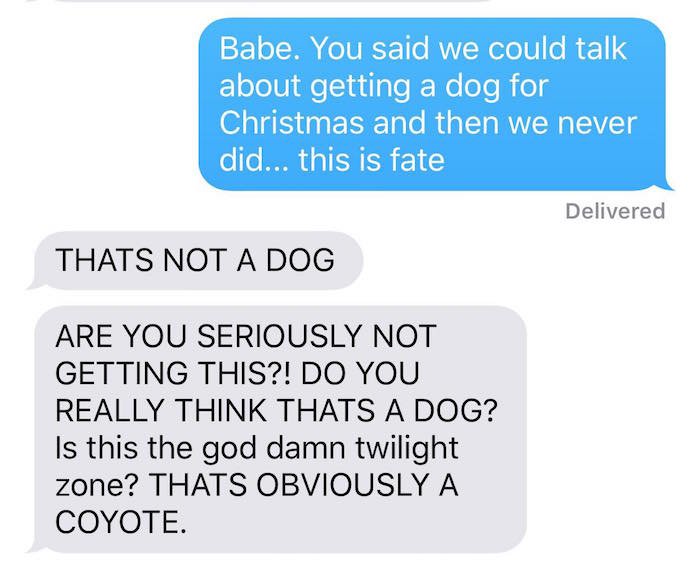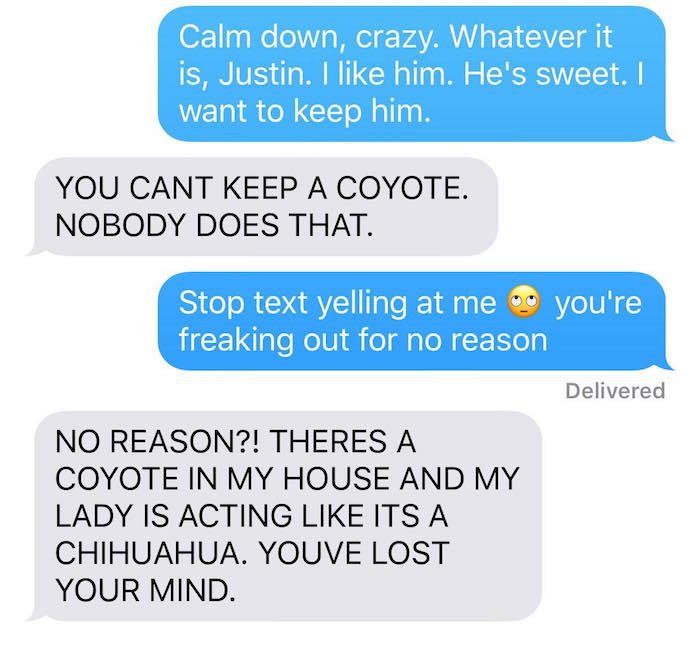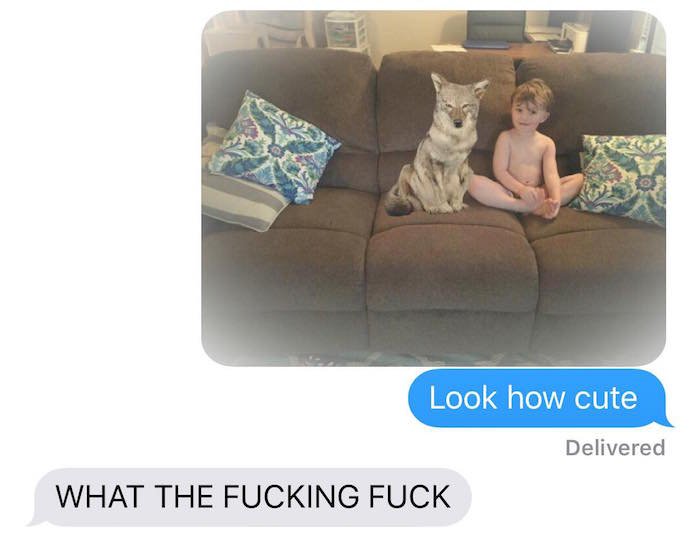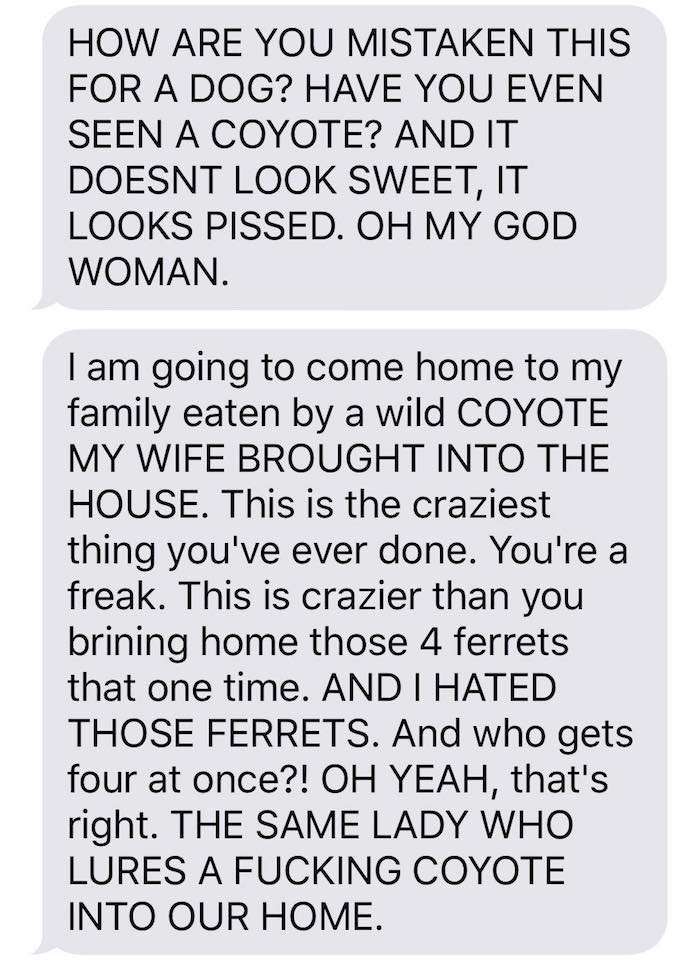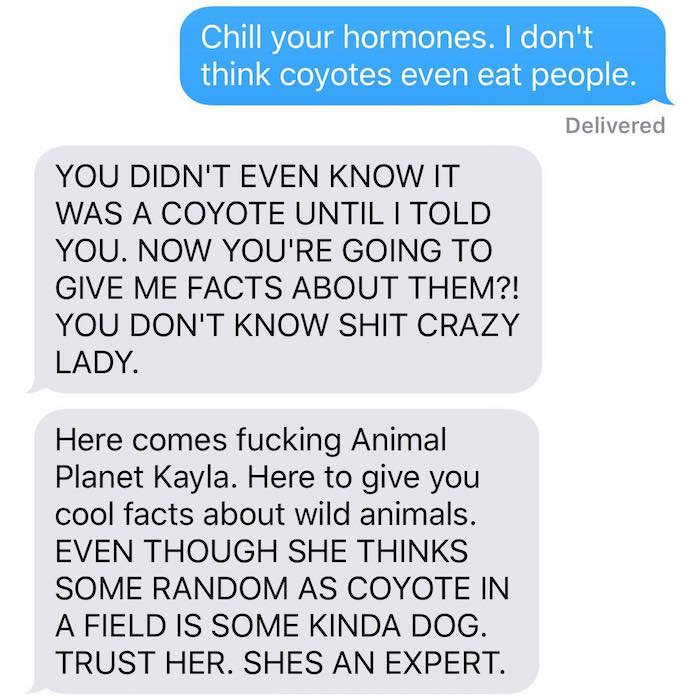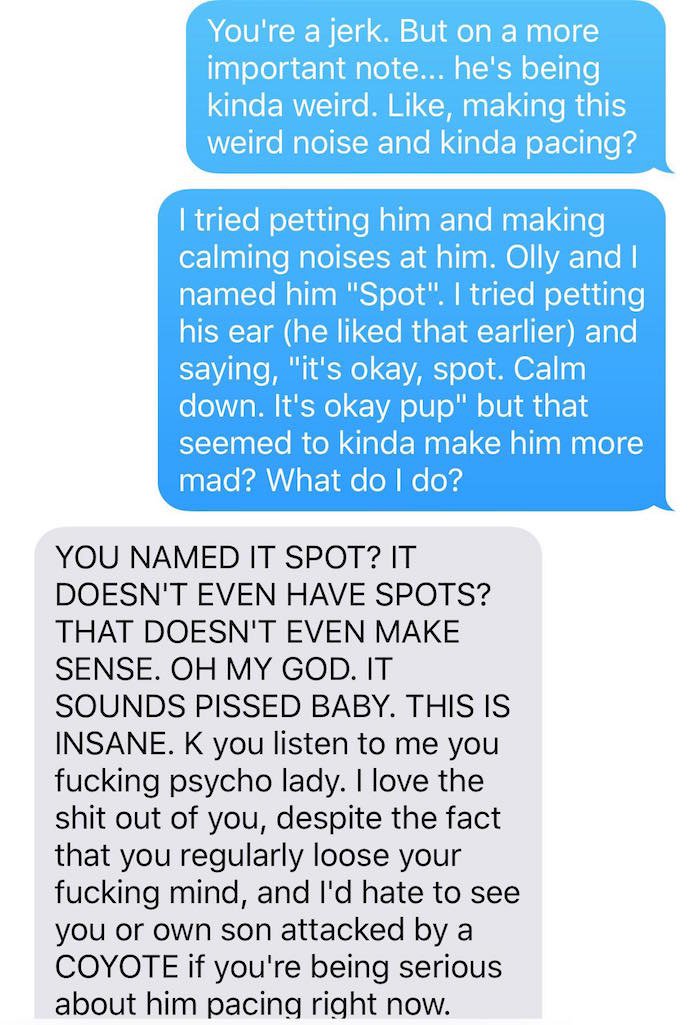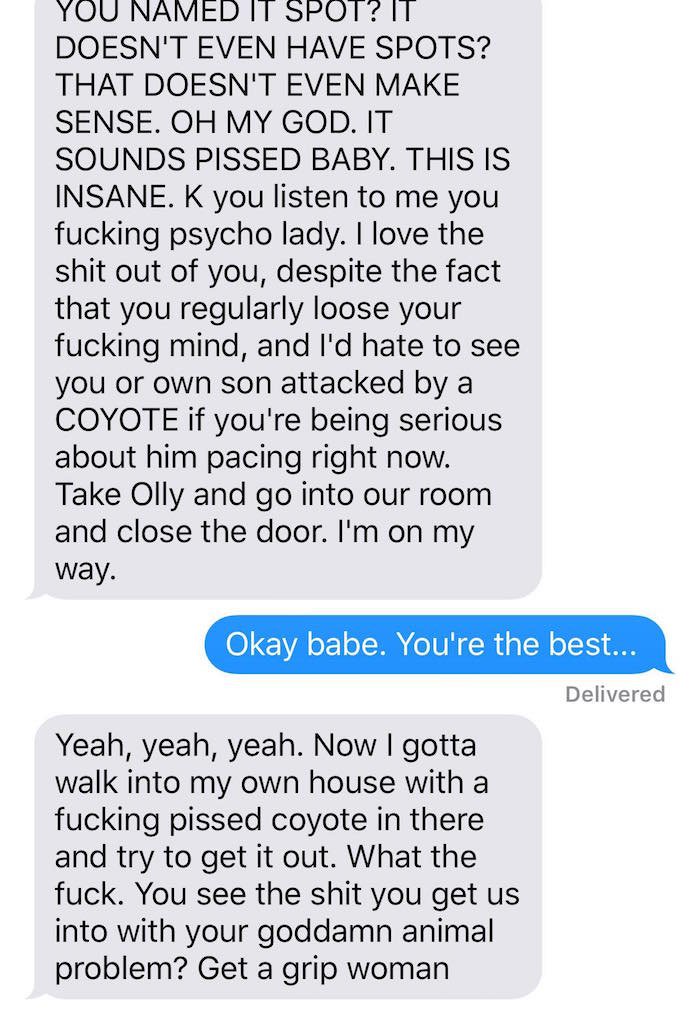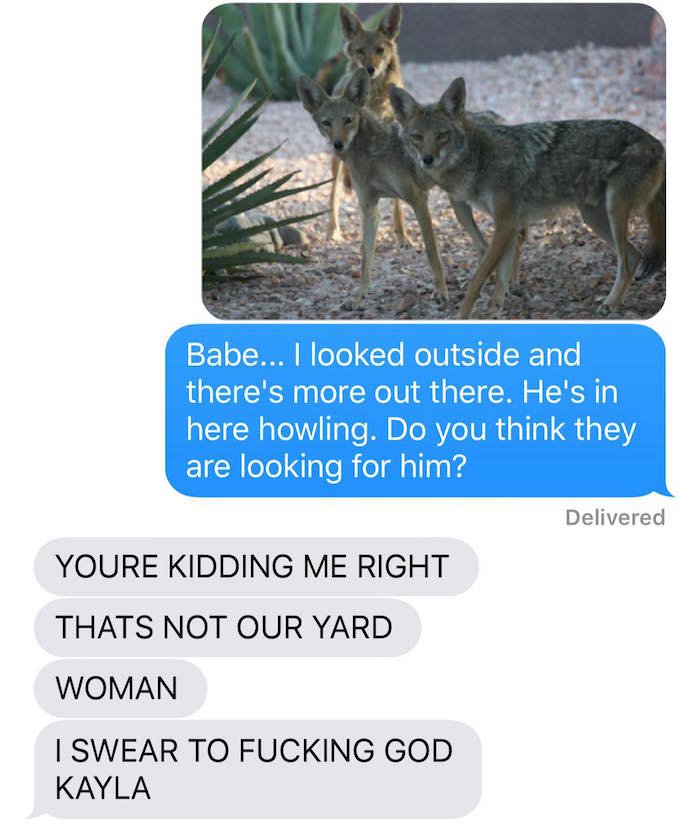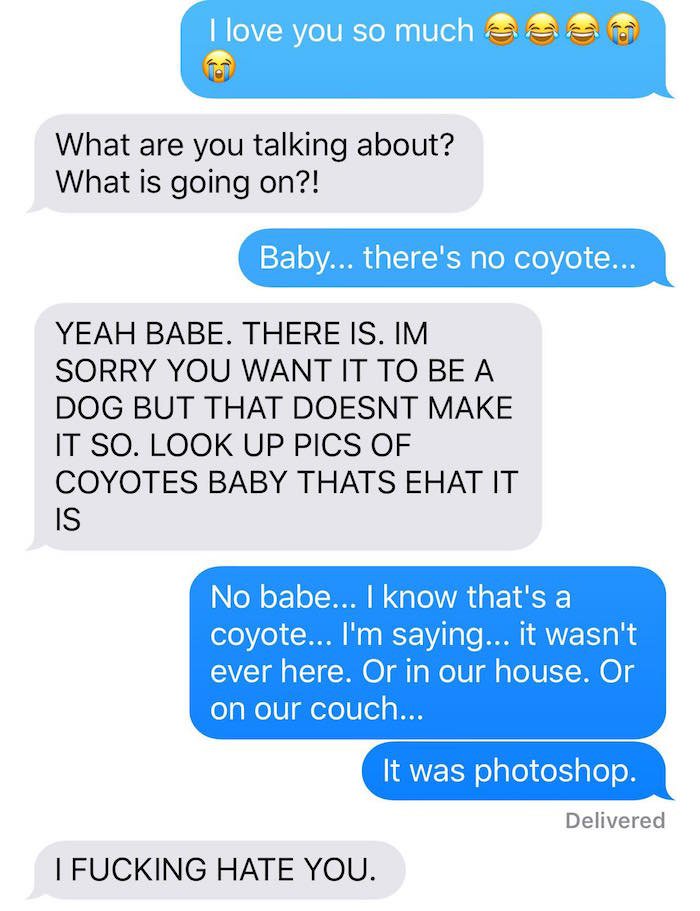 Well, that was savage!