Do you remember that one guy in school/college who always asked stupid questions? Those were nothing compared to the treasure we unearthed at Yahoo! Answers India. These hilarious questions are bound to give you a stomachache from laughing too hard.
1.

I have seen terrorist peoples having dhoklas.
2.

Your vagina seems to be in the incorrect penis code.
3.

Why, are you a 'One Direction' fan?
4.

Yes. And NASA also invented dumb people to cover up intelligence.
5.

Very bright. You'll be CEO of stupidity.
6.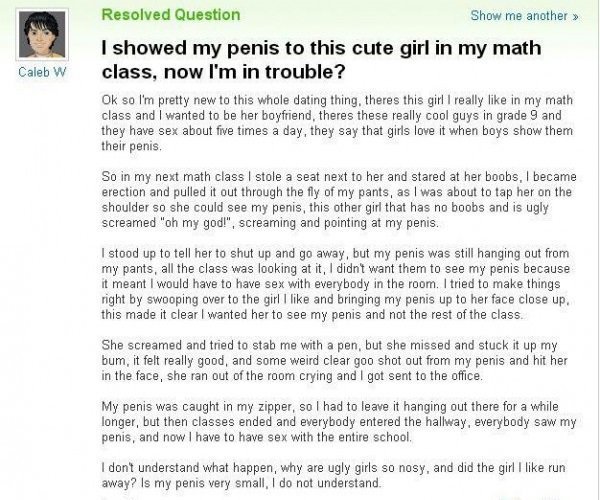 What's that pain in my head? Oh right, it was my brain getting fucked.
7.

8.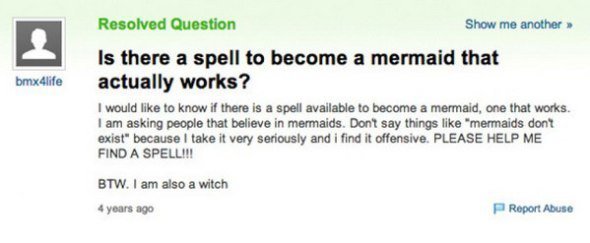 Lil' Mermaid was telling me about this crash course. DAMN! I should start taking her more seriously.
9.

Nothing major will happen. Only that you'll start precipitating semen instead of the plain old sweat. That will cover your entire body and form a cocoon around you. After an year, you'll emerge as a phoenix. Just that.
10.

Try scanning a photocopy of a mirror.
11.


Try shitting as much as you can in a day, that'll help you loosen your butthole.
13.

Totally. Keep your chappals ready. It's going to be hot no?