Internet. A vast, infinite stretch of knowledge. Too much knowledge in fact. Which is also why it's super easy to get lost in the virtual world. Sometimes, you just don't have the patience or the time to search the net. And that's why, websites like Quora exist. Where people can just post their query and get an answer. The process is simple. Or, is it?
For just like the Internet, stupidity too seems to be infinite. What else would explain these questions asked by overtly curious users on Quora? Check 'em out and be prepared for a facepalm.
1. Main aur meri tanhai, aksar yeh baatein karte hain.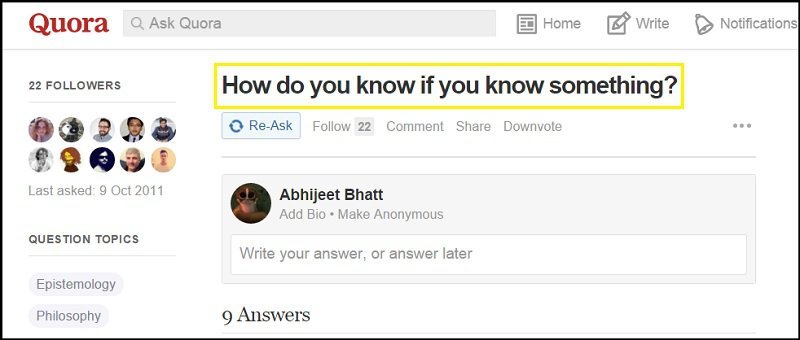 Source: Quora
2. Order a time machine online. Better still, make one of your own.

Source: Quora
3. That's the 'seal'iest question ever!

Source: Quora
4. Depends on the romcom.
Source: Quora
5. Taking the term 'Shut the fuck up, asshole!' to a 'hole' new level.

Source: Quora
6. Yes she can. 'Cause it's 'home-made'.

Source: Quora
7. That escalated way too quickly.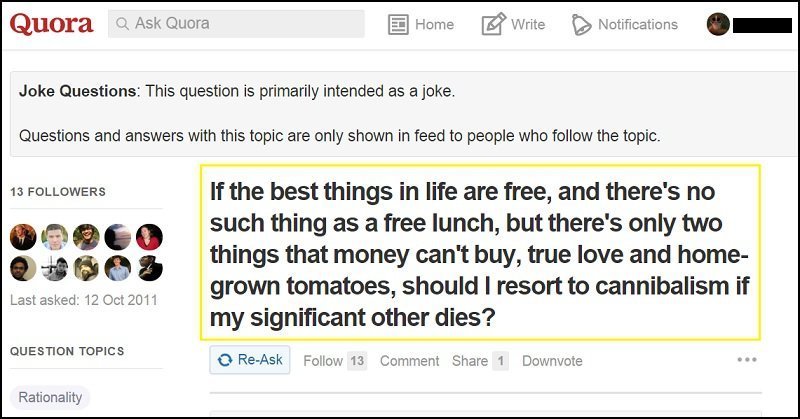 Source: Quora
8. Yeah, right. Signing a contract would totally help.

Source: Quora
9. Isse pyaar badhta hai.

Source: Quora
10. That was deep. Like literally.

Source: Quora
11. That kinda makes sense. Will she be called Ke
₹ha if she comes to India?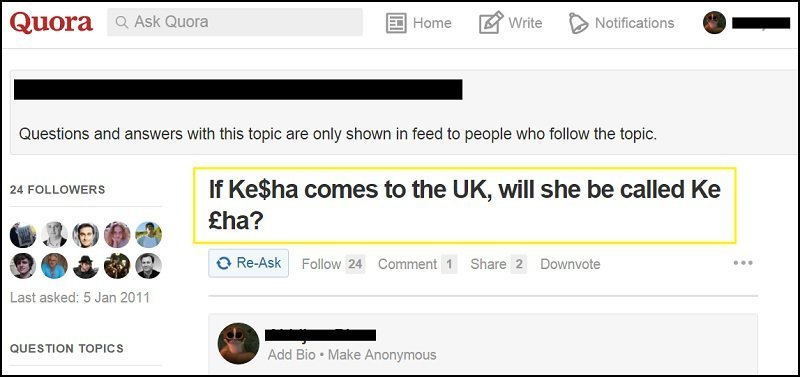 Source: Quora
12. I don't know. Probably say no, I guess.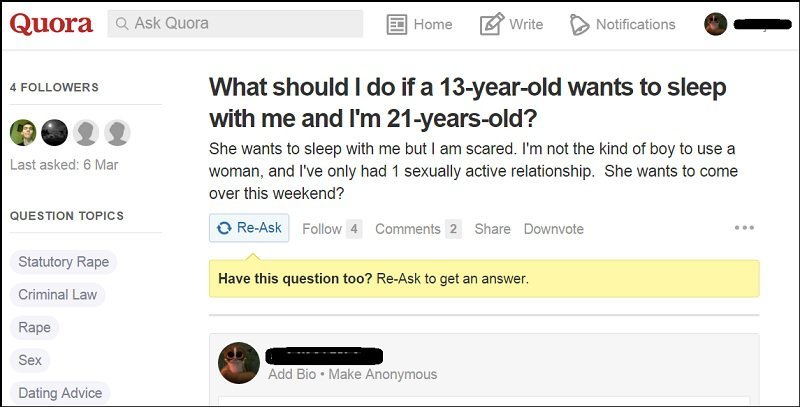 Source: Quora
13. That was so deep, you can see Adele rolling in there.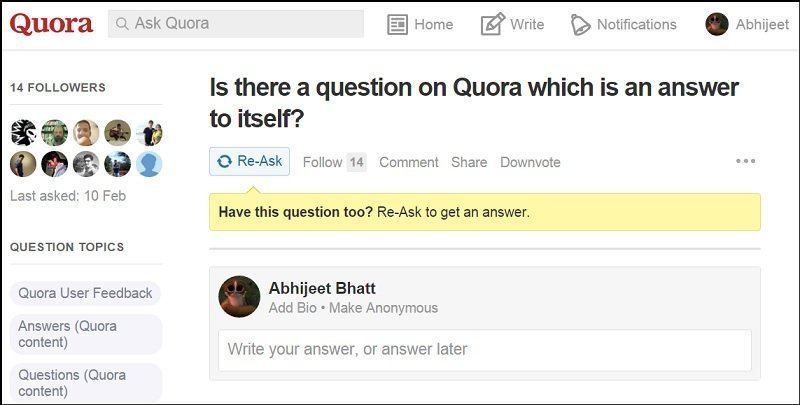 Source: Quora
14. Had they been virtual, there might've been a solution. Not too sure about the real ones though...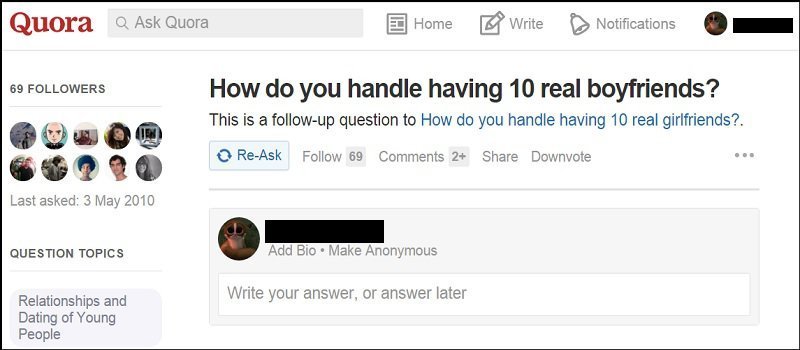 Source: Quora
15. Starting in 3...2...1...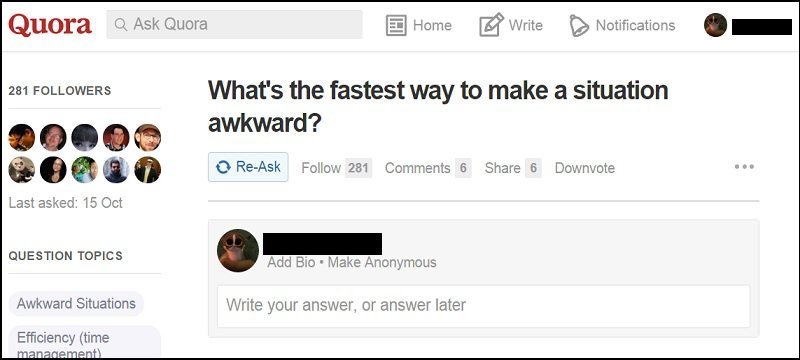 Source: Quora
Indeed, everybody has the right to be stupid, but some just abuse the privilege.