Clothes maketh a man. Sometimes, they maketh a man look stupid. Now, I understand we're all fascinated with those cool t-shirts, the ones with something badass written on them, which in turn make us look badass.
But there are times when in our quest to wear awesomeness, we end up wearing… well embarrassment. And the worst part is that we're blissfully unaware of it. Like these people out here.
1. Seriously girls, what are you doing?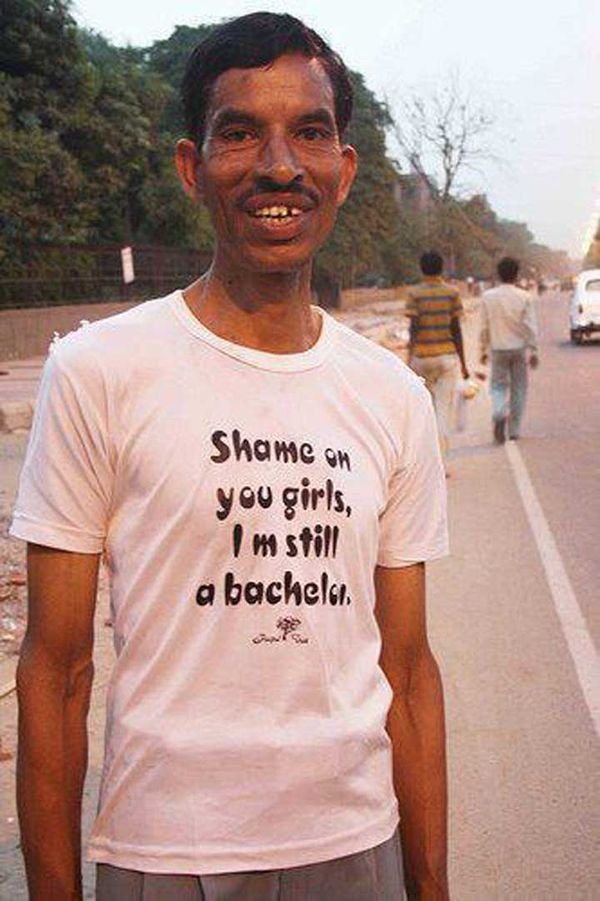 2. Better luck next time, girls.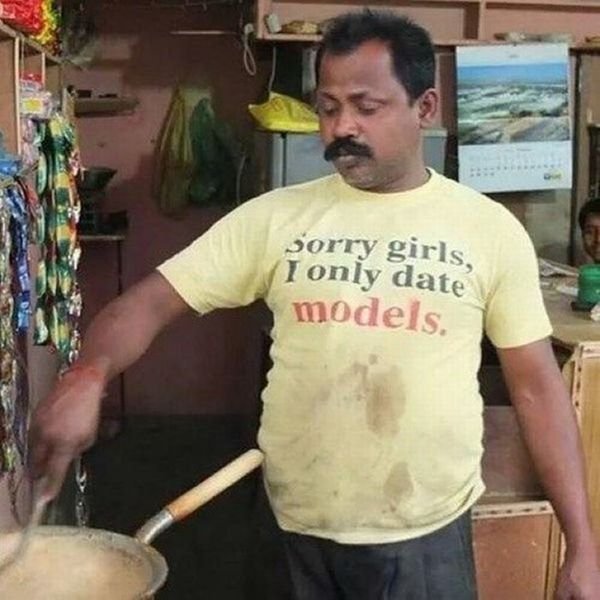 3. Casanova detected.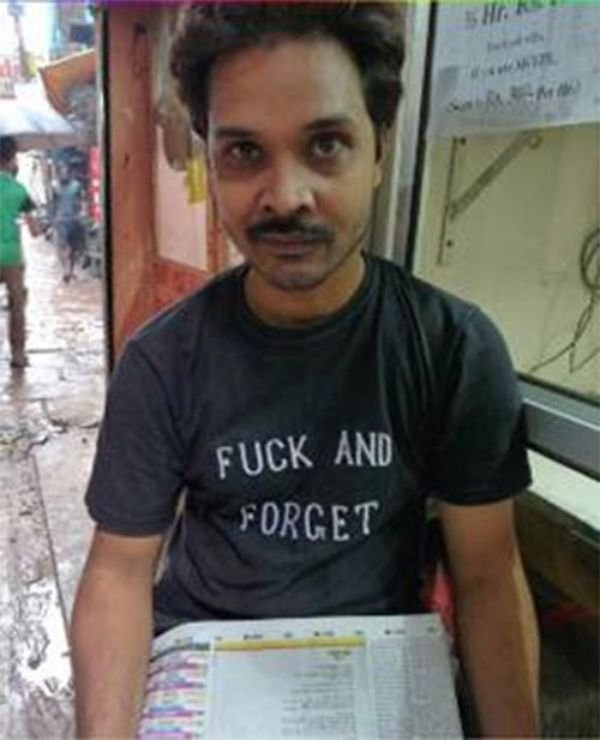 4. Featured here, the Irony-Man.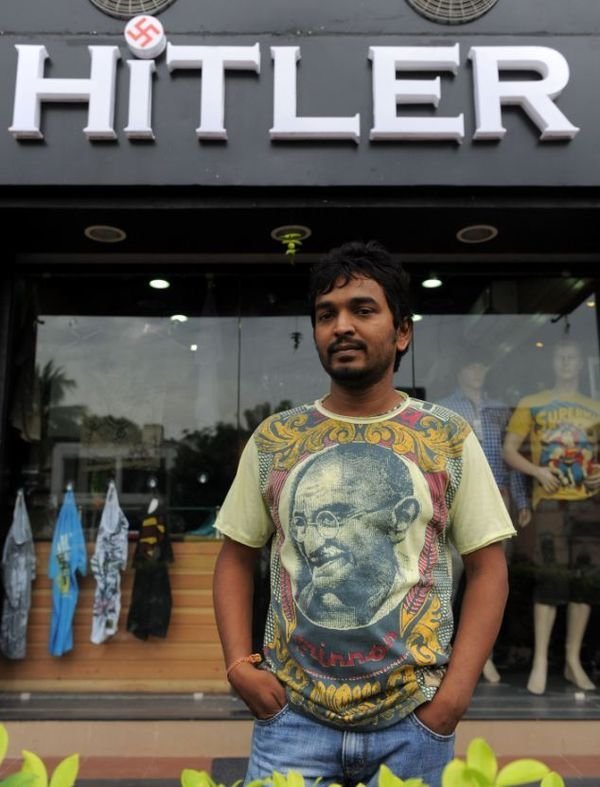 5. That's what happens when you don't make it to the World Cup finals.
6. Truth hurts but not Mr. Nitin Gadkari.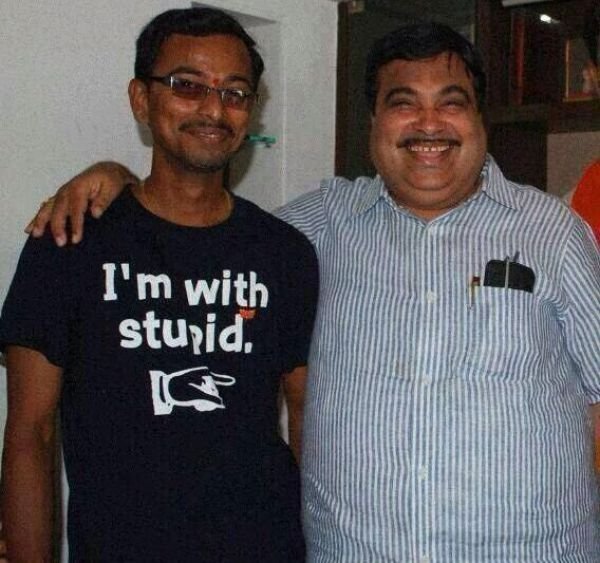 7. Virat Kohli teaching a little biology.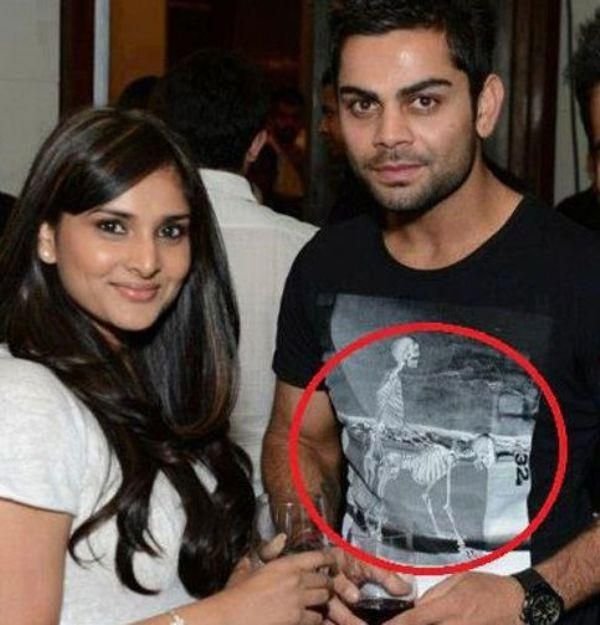 8. Hope his husband appreciates his gesture.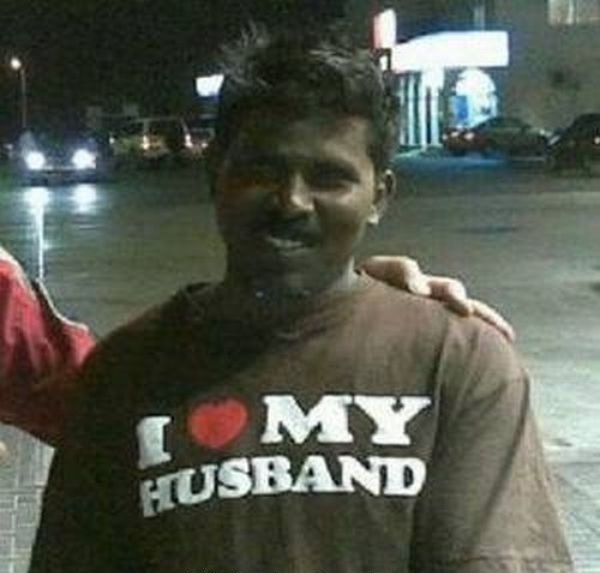 9. Oh, he does.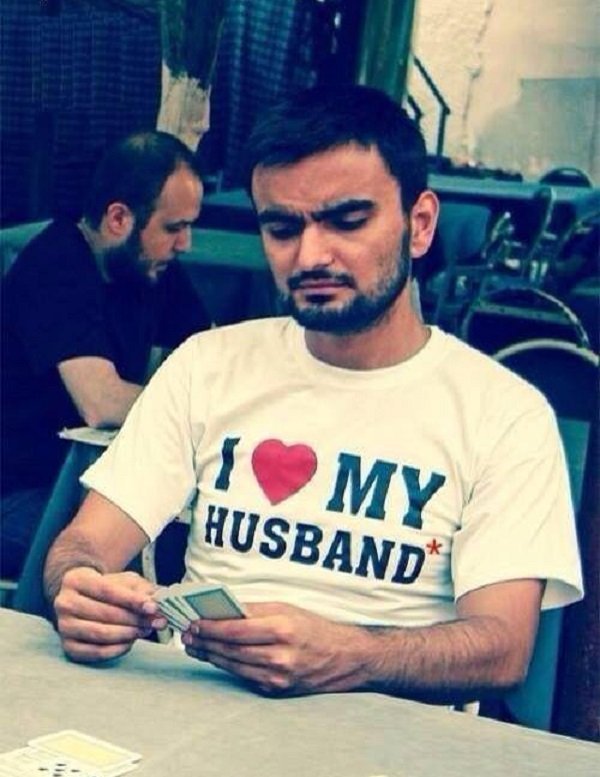 10. Well, that escalated quickly.
11. Smooth criminal.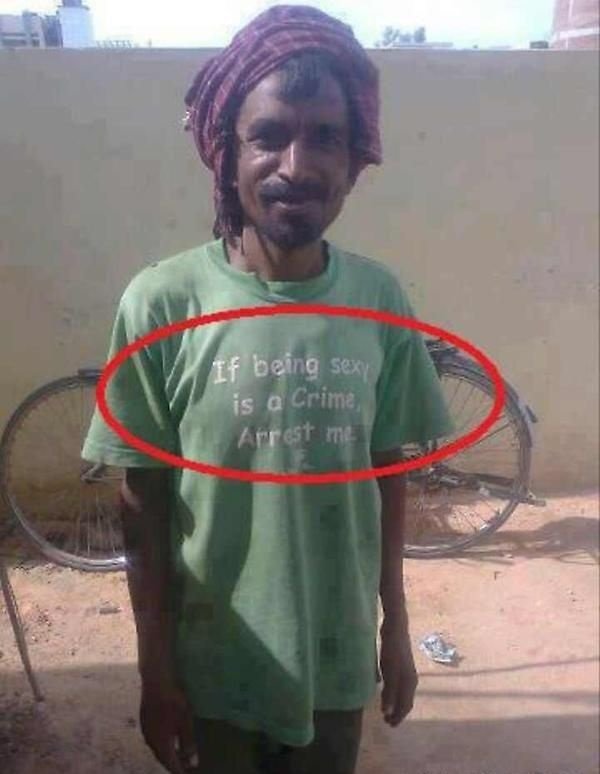 12. Dick move by the designer.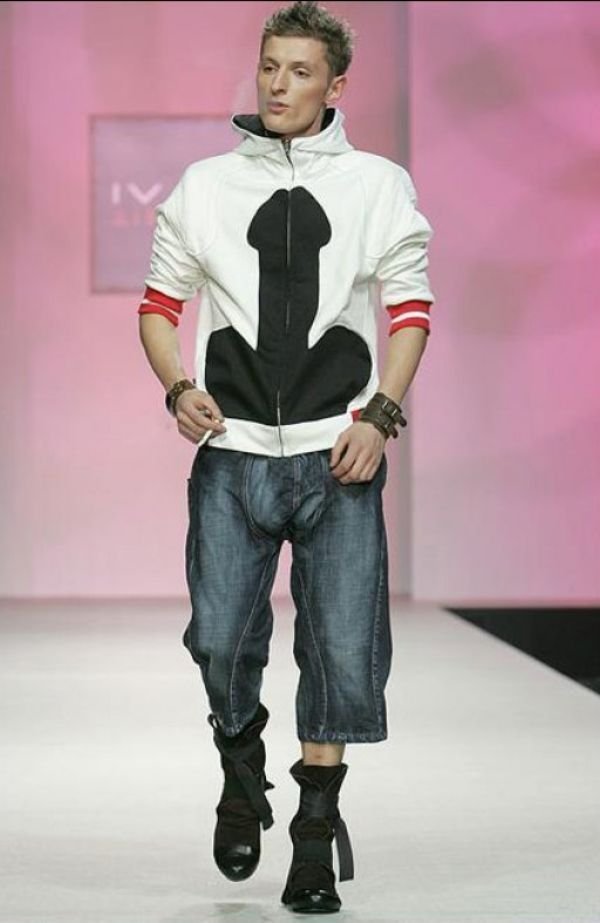 13. Such look. Much lust.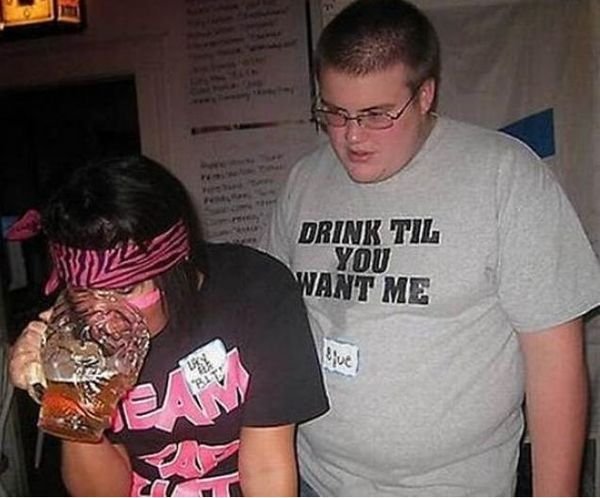 14. Erm.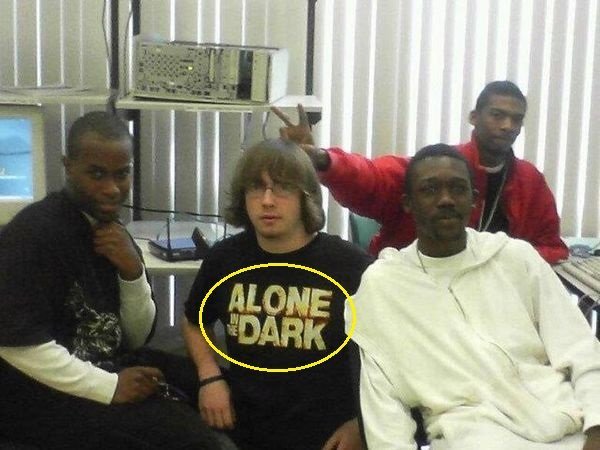 15. Everybody back down!
16. No wonder he's not smiling.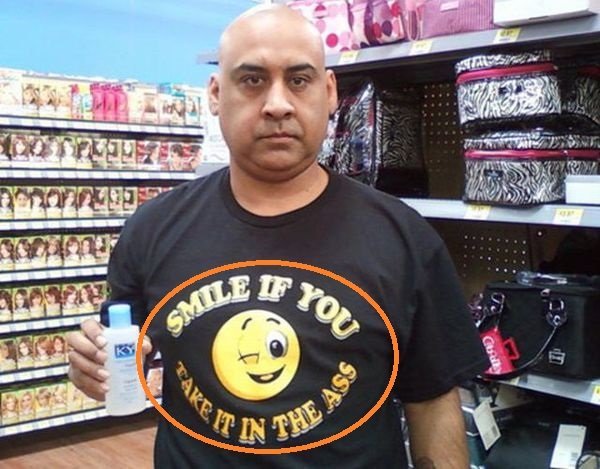 17. I don't think she should be standing next to him.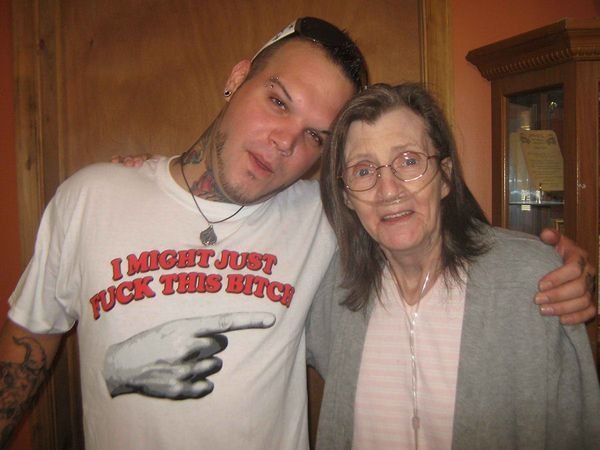 18. You the man!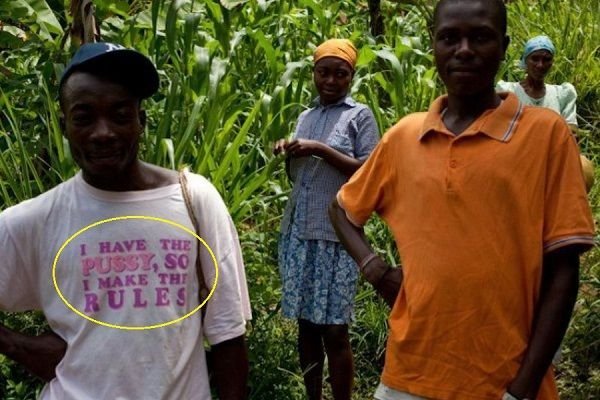 19. Oh, so that's what a dickhead looks like.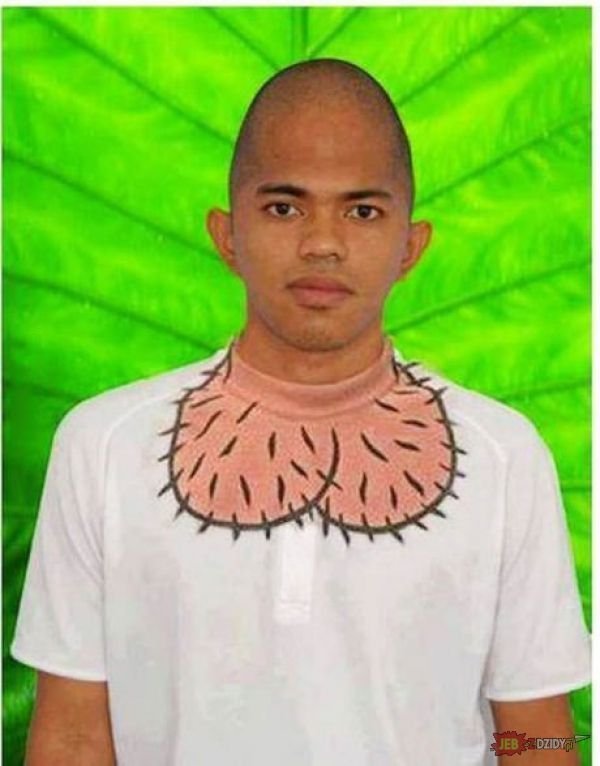 20. Wrong place. Wrong time. Wrong T-shirt.
21. I don't think the feeling is mutual.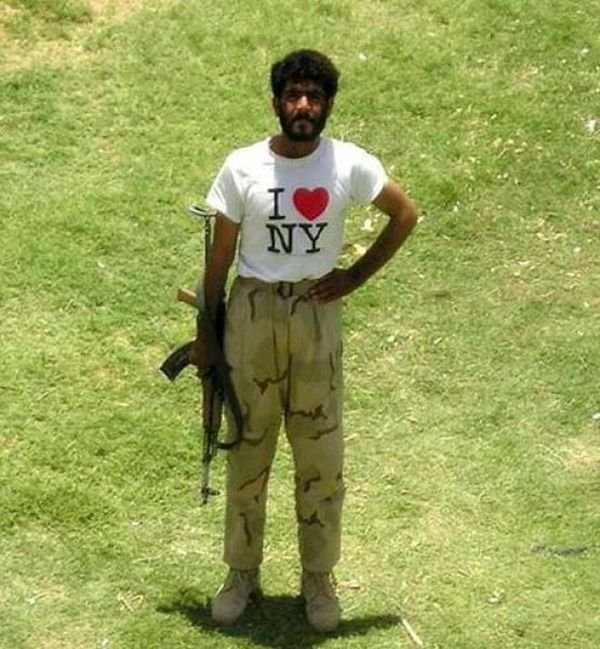 22. Nobody listens to daddy. Ever.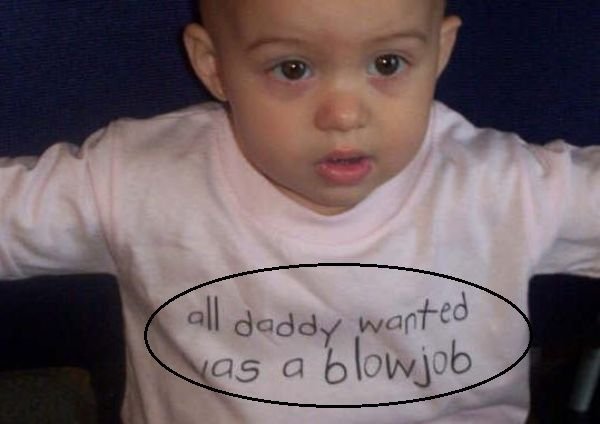 23. Badass detected.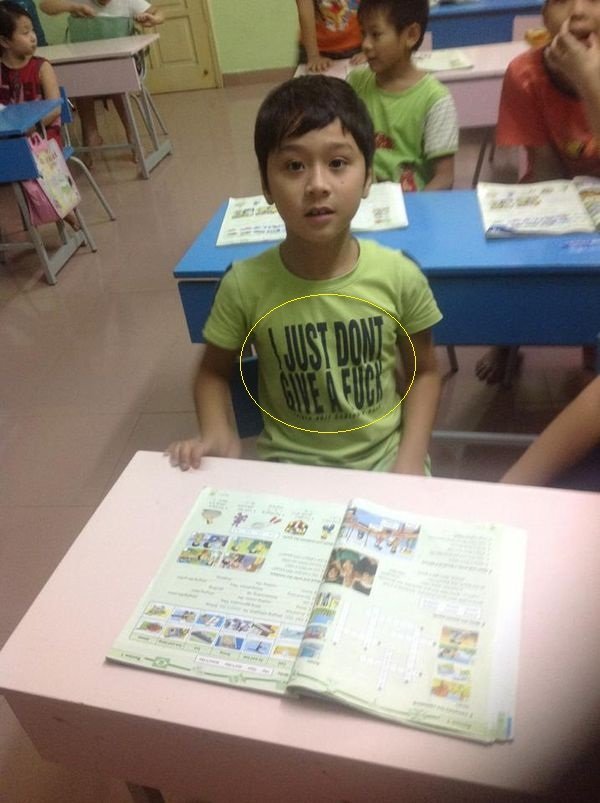 24. Such a cute way of saying it.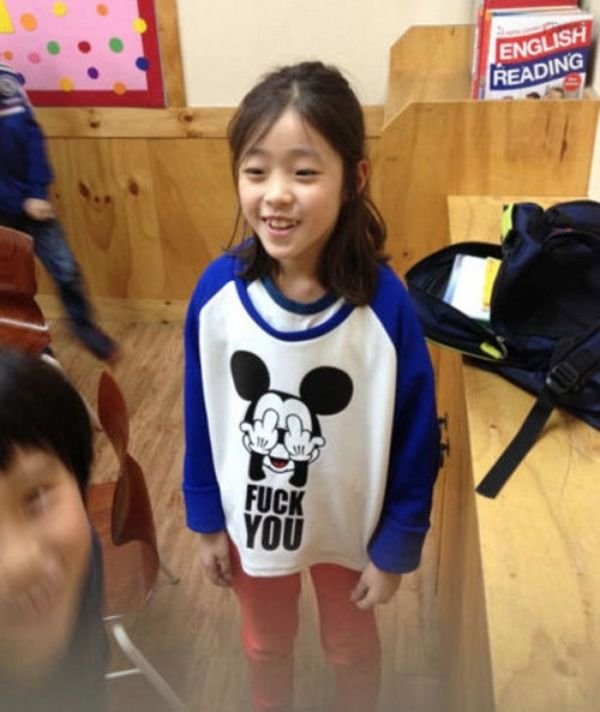 25. Shhhh…!
26. And you thought Putin was a badass.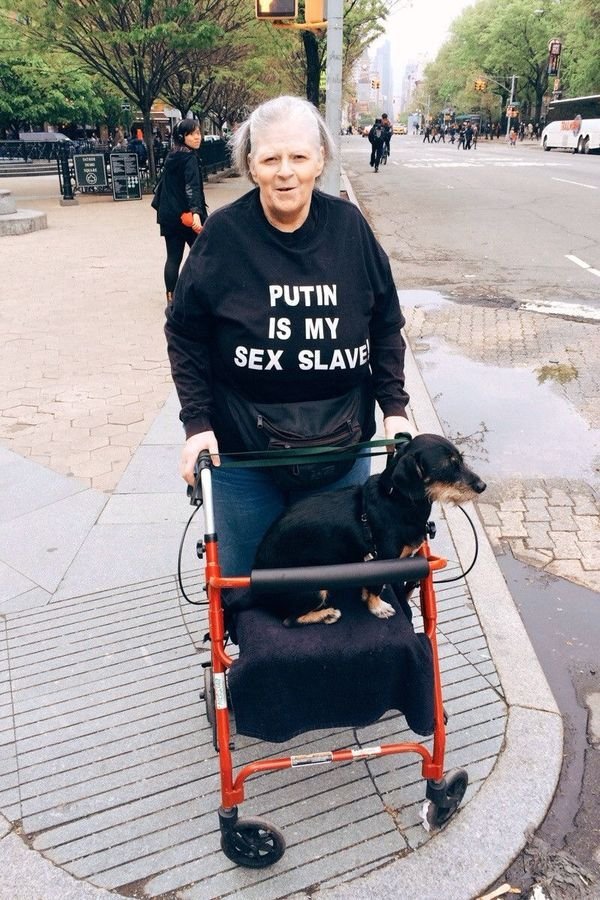 27. And the award for best dad goes to…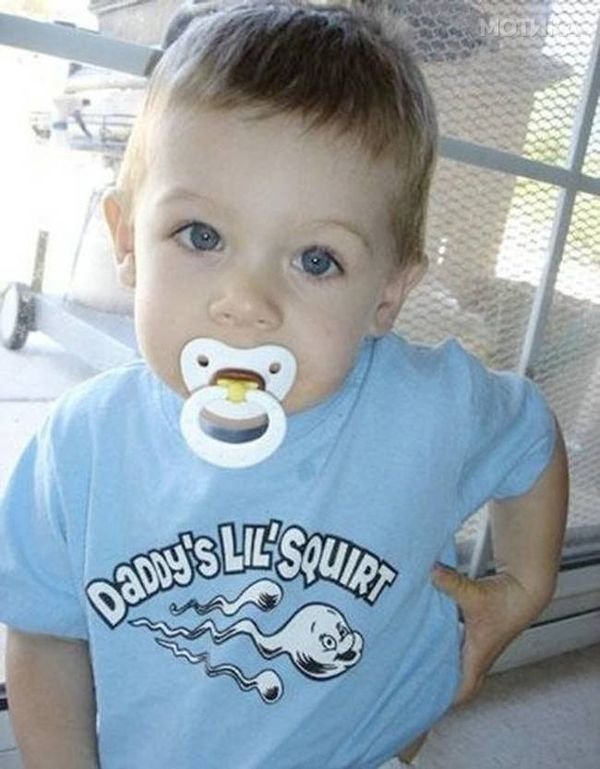 28. It's all about the timing.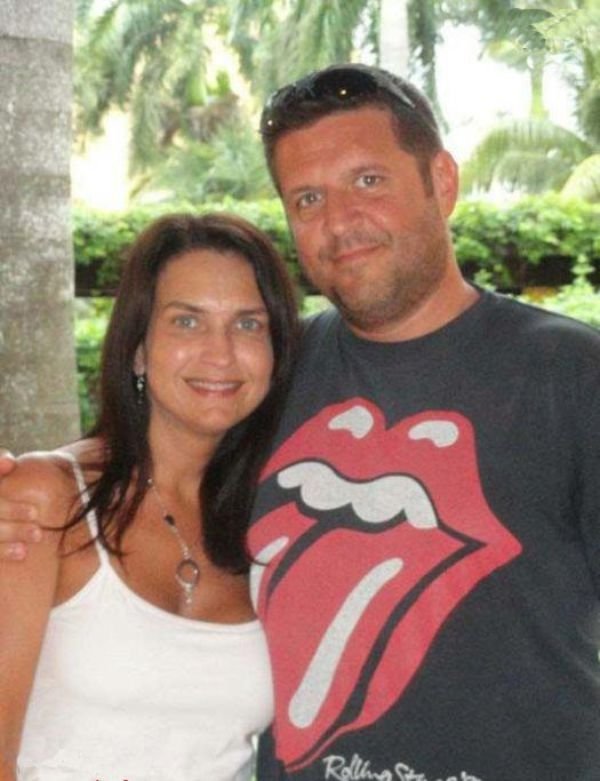 29. Dirty Mind test.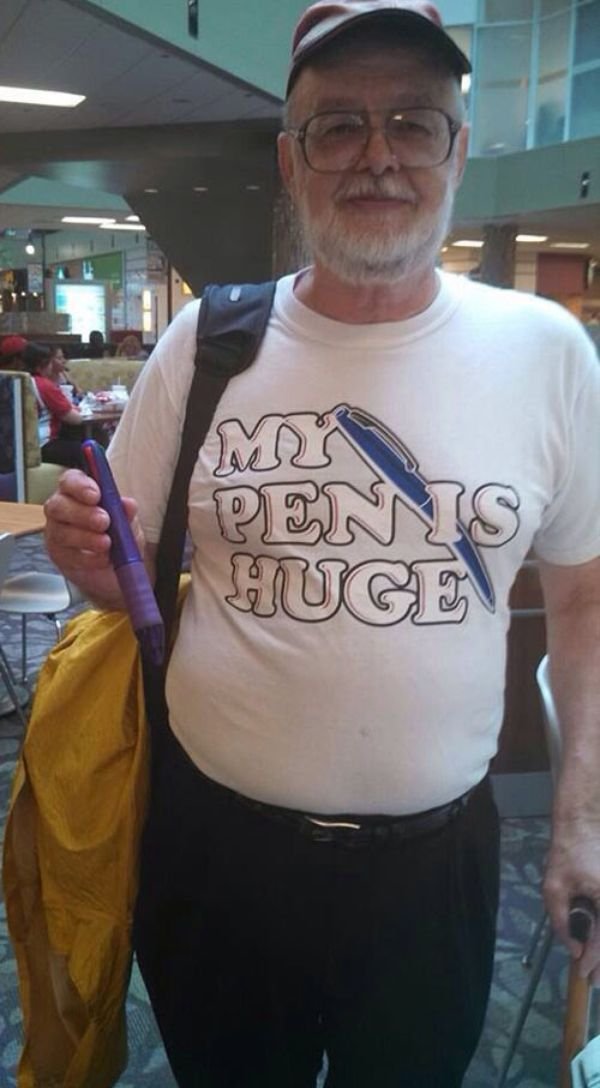 30. Have a blast, they said.
Moral of the story- Always judge a T-shirt by it's cover. Peace!