Food delivery apps are the real glue keeping this generation alive. From early morning breakfast to late night dinner, you can order everything within a few clicks. And over the years, Zomato has built its reputation as one of the best food delivery apps with its customer service.
If you have the Zomato app, you already know that Zomato always asks if you've received your food. And of course, you can thank them if you've received the order OR crib about being left hungry if the order is late. 
That's exactly the kind of exchange Krisshna Sarswat was having with Zomato till things took a hilarious turn.
He just informed Zomato that he hasn't received the order and here's what followed: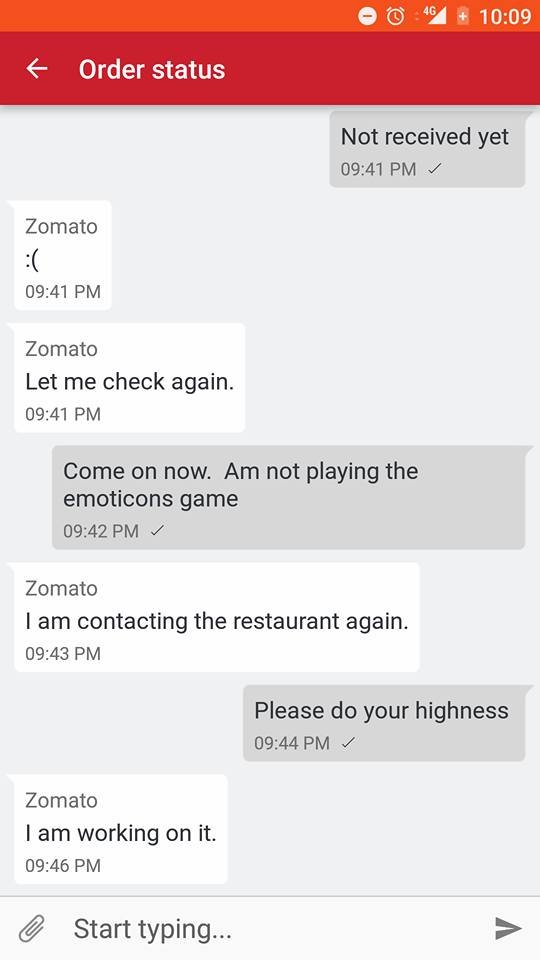 It was actually your average customer service conversation till this point, when Krisshna spiced it up a little: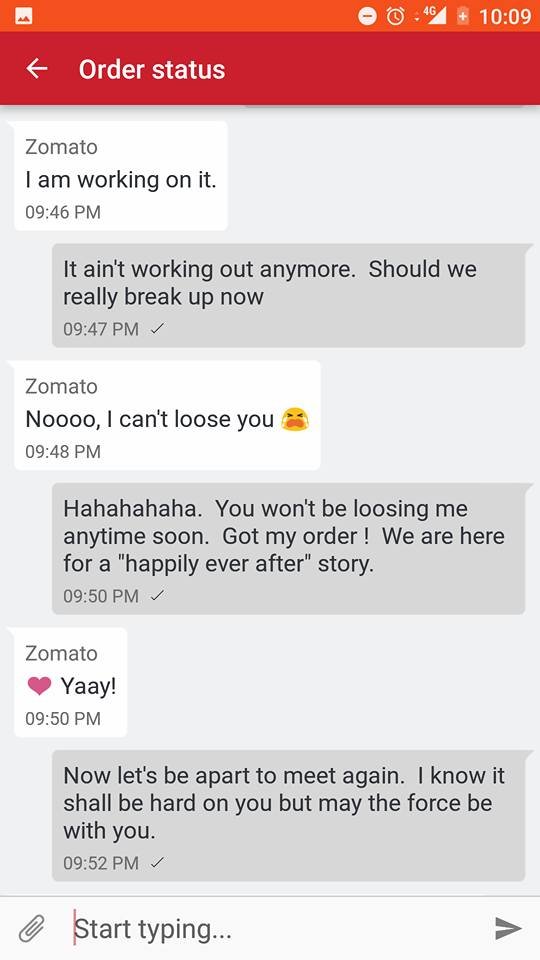 Well, well.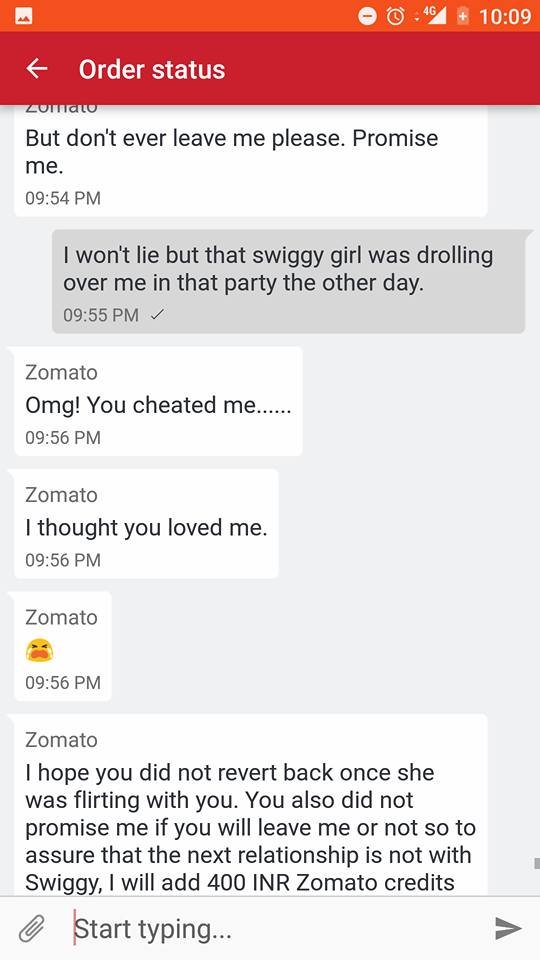 Krisshna got 400 Zomato credits while we wish we were good conversationalists too.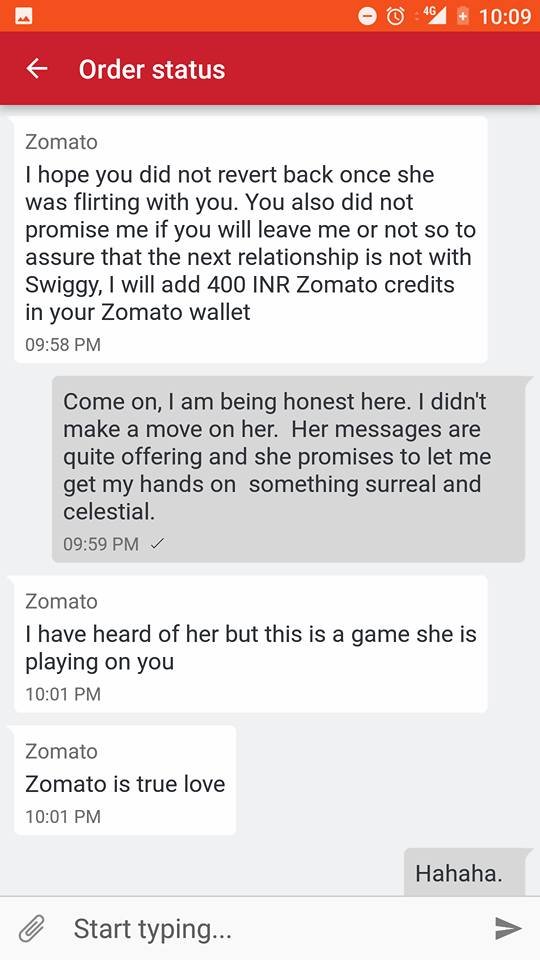 Krisshna himself posted the screenshots of this little episode on his social media and said:
"This indeed was the best Bot chat/customer support chat I ever had. WAY TO GO ZOMATO, you got some funny wits on keyboard. Thanks for 400 credits. #zomato. Laughed hard all way through it."
Brb while I up my conversation game. Come on! Who doesn't like free credits?