Disclaimer: We do not intend to offend or hurt any religious sentiments. This post is only meant to project Lord Ganesha in a positive light.
The country goes into a festive frenzy when Ganesh Chaturthi begins. Deities are prepared with immense excitement and vigour. They are designed in the most creative ways by followers of the great lord. This year though, the creativity has taken a new leap forward. People from around the country have made the most innovative Lord Ganesha idols for the festive season. From superheroes to superstars, Ganeshji is portrayed in numerous avatars. We decided to add our own creativity to honour Lord Ganesha and clubbed these up with memes.
Have a look and be ready to smile:
1.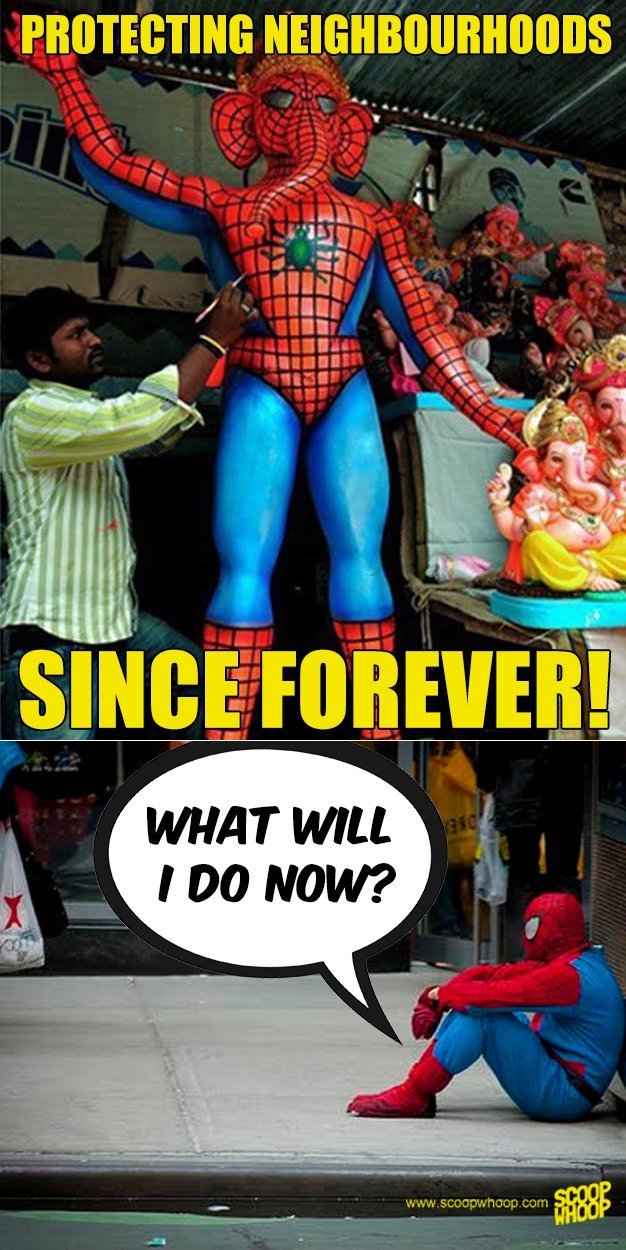 2.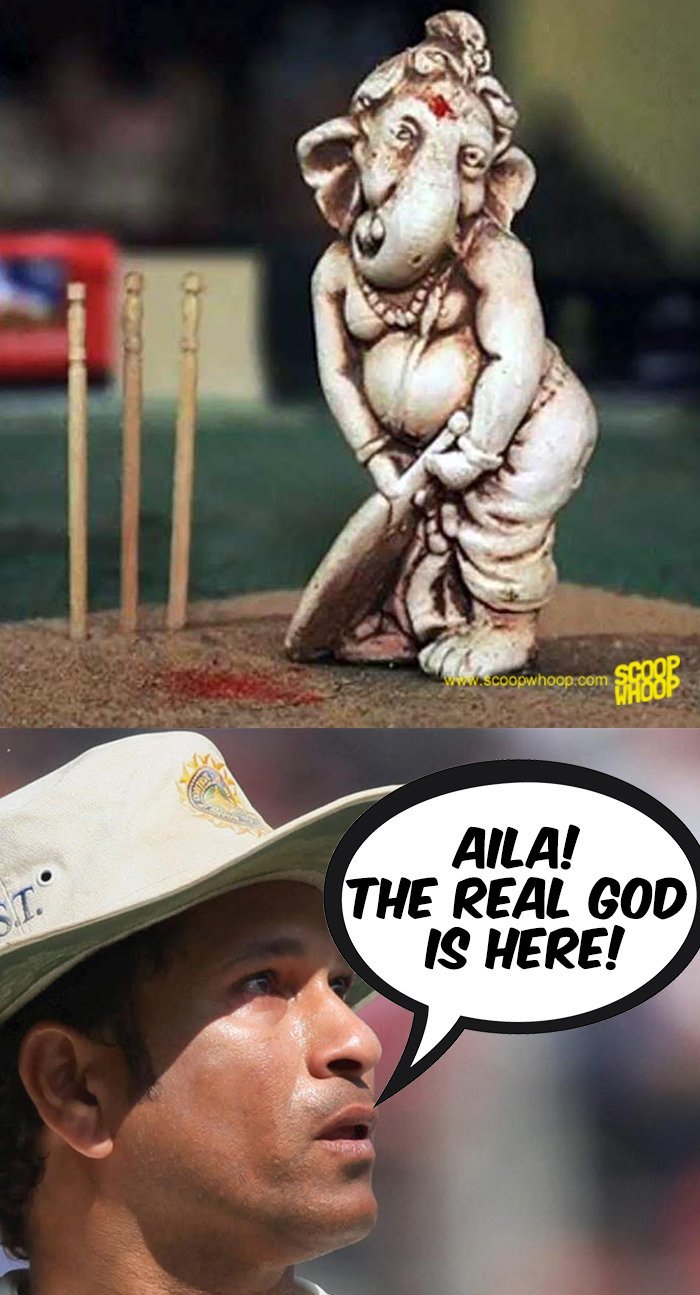 3.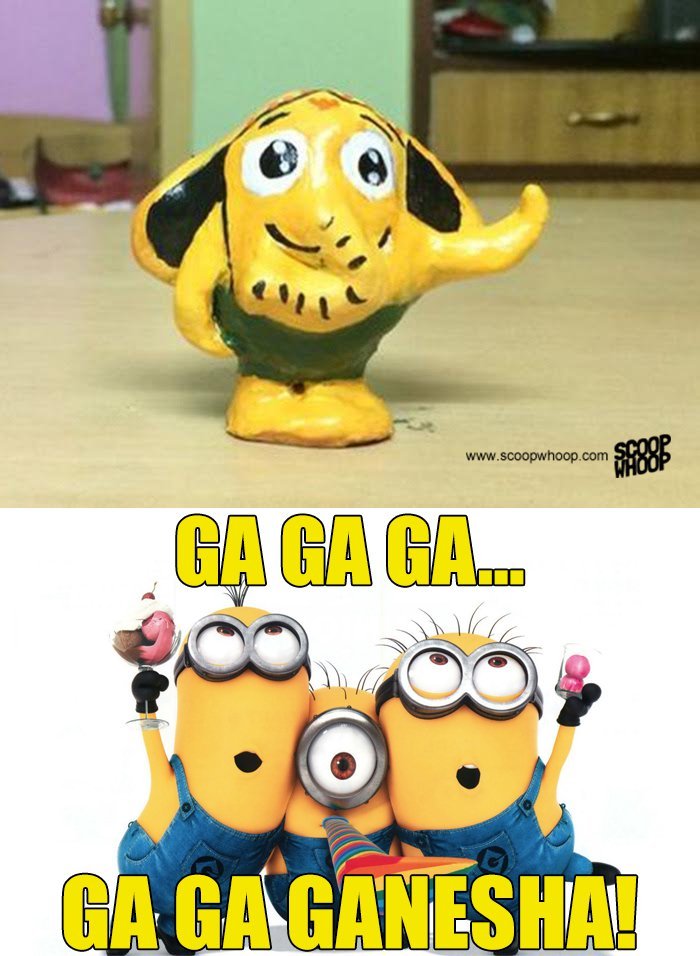 4.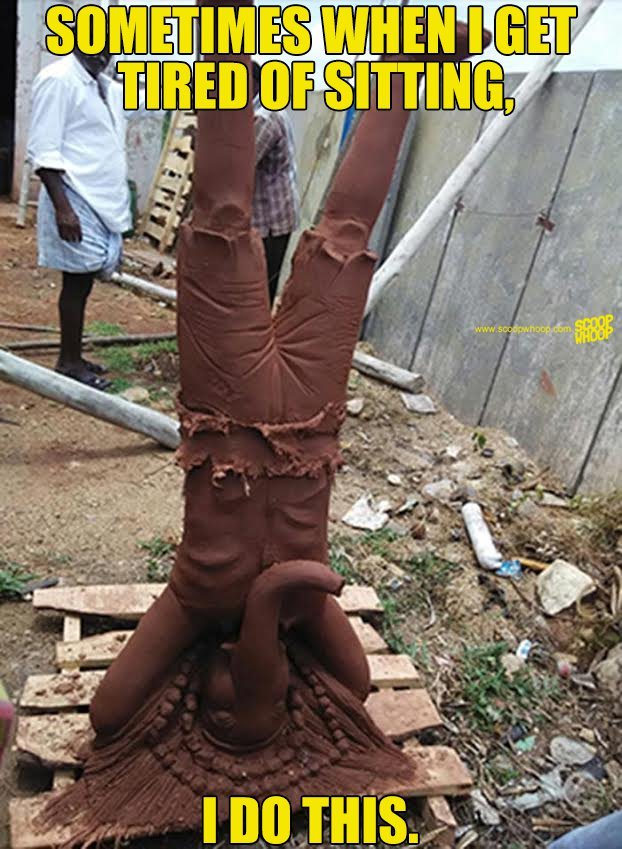 5.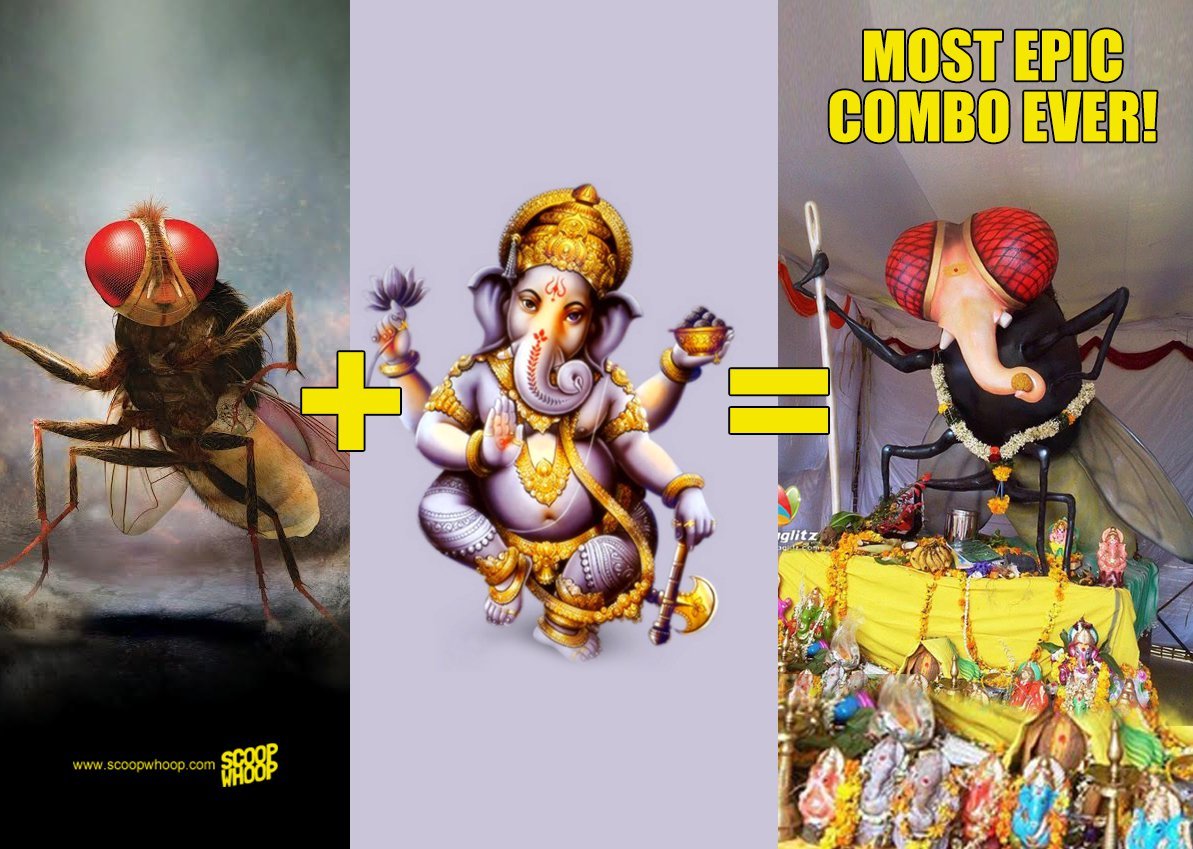 6.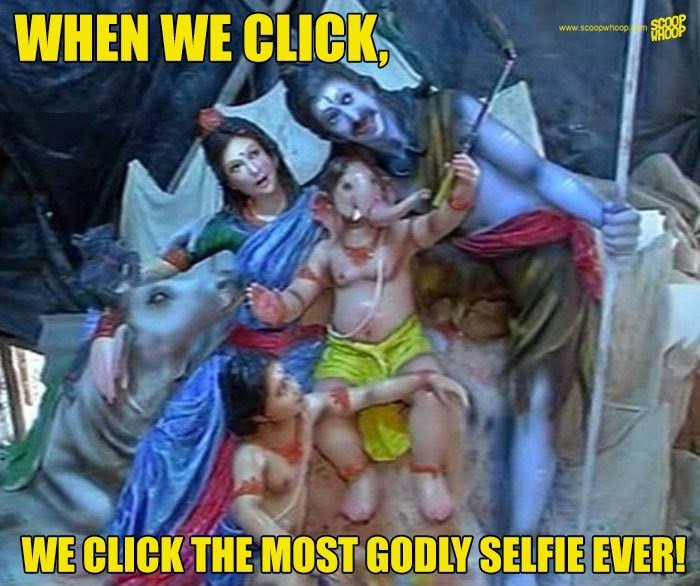 7.

8.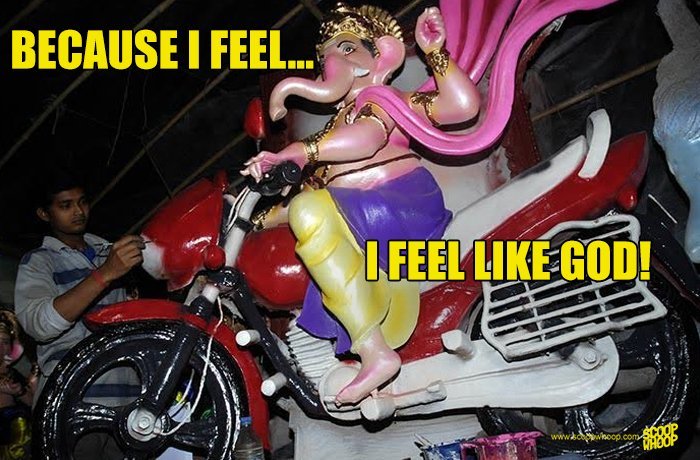 9.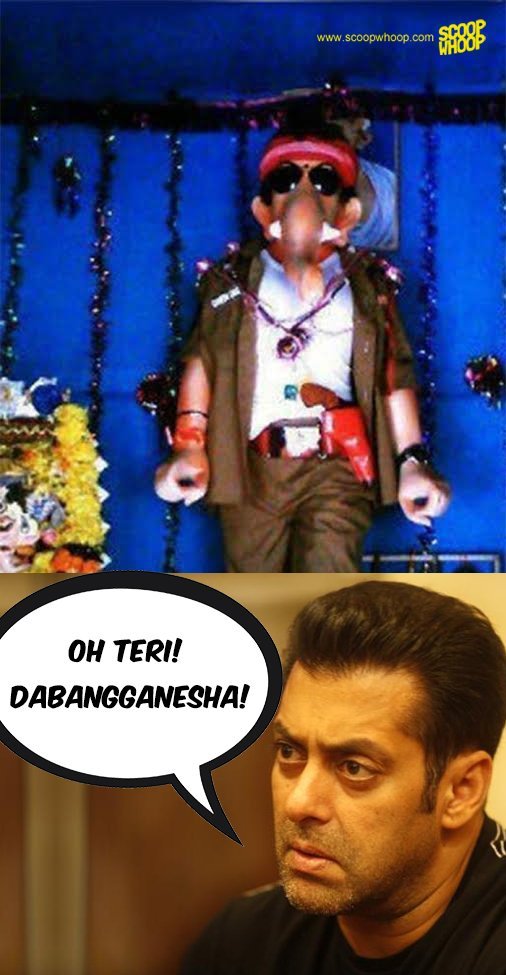 10.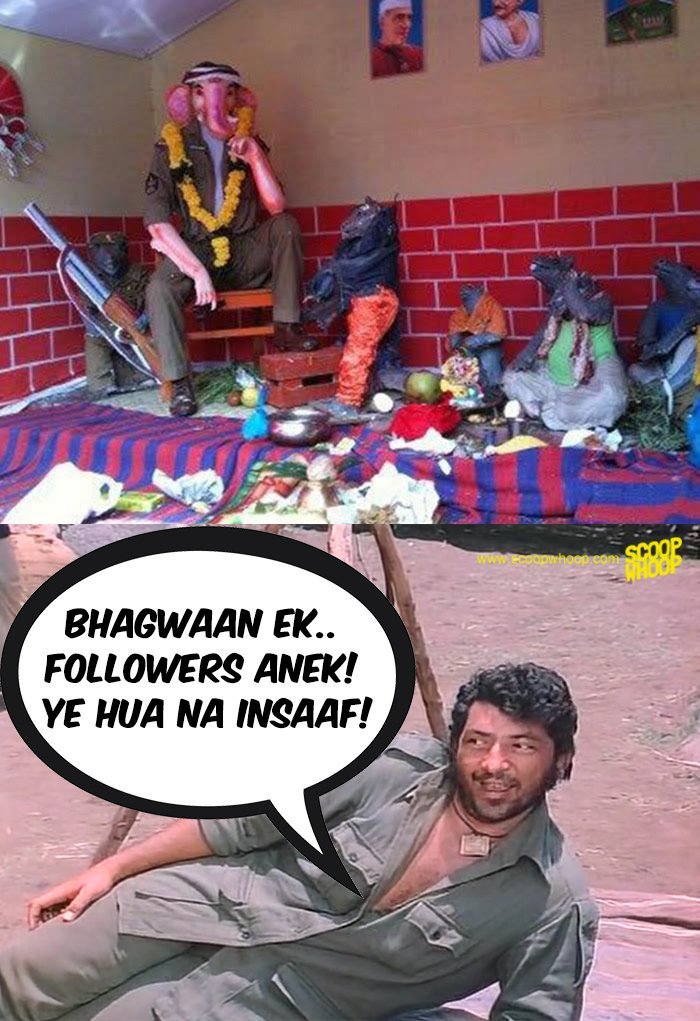 Happy Ganesh Chaturthi. May Lord Ganesha bless us all!