Katrina Kaif is a gorgeous girl. A gorgeous, British girl who was discovered and promoted by a desi superstar, popularized by slapstick commercial cinema and is currently making news for dating the most eligible bachelor of Bollywood. If you still doubt her credentials, Zoom TV recently revealed what the Chikni Chameli actress has on her mind these days:
Yes! Katrina hopes to receive the National Award, the highest honour for film artistes in India.
And quite obviously, people are having a good laugh at her innocent ambition. So here are 12 memes that we want to bestow upon Ms Kaif: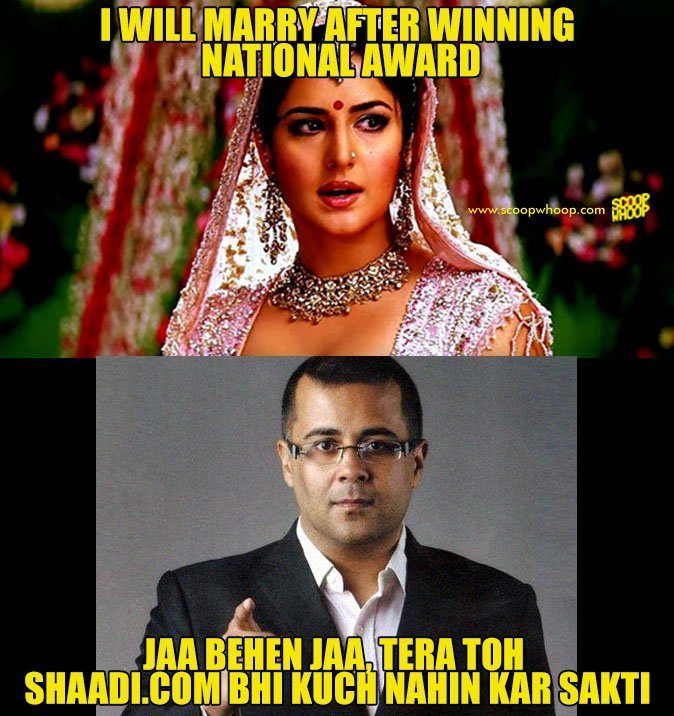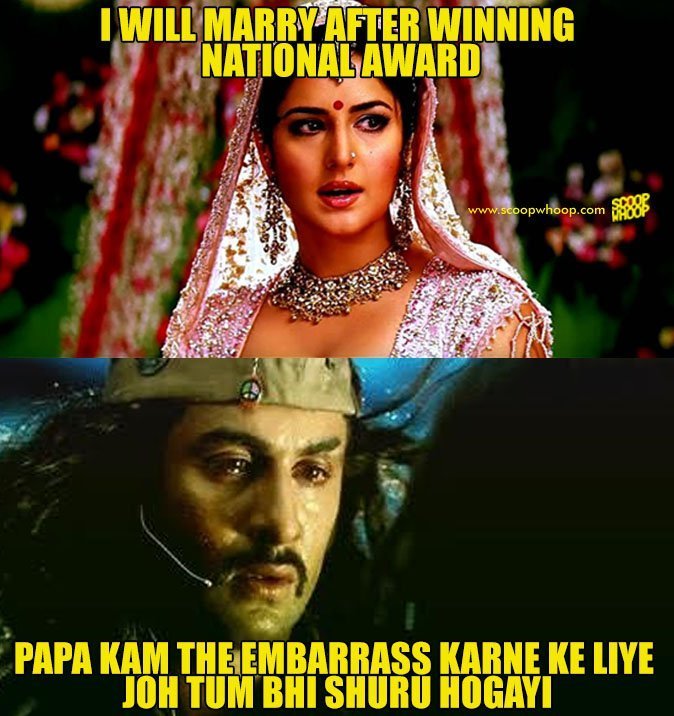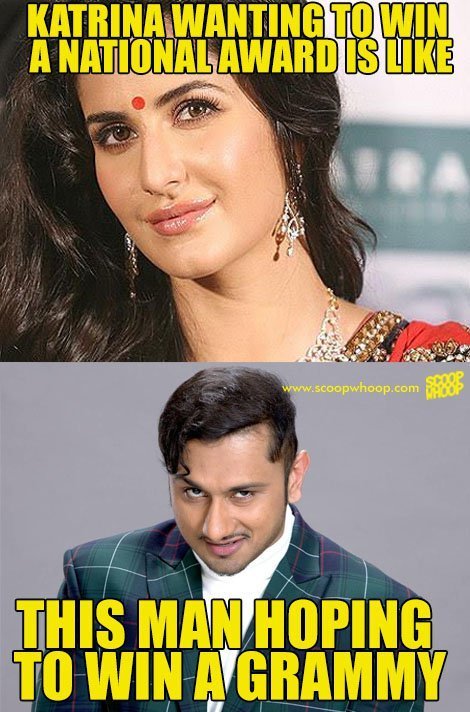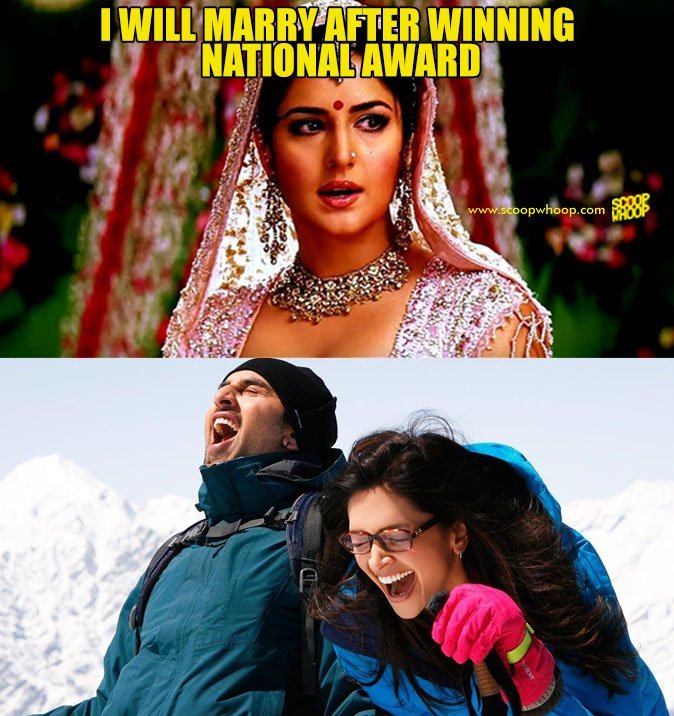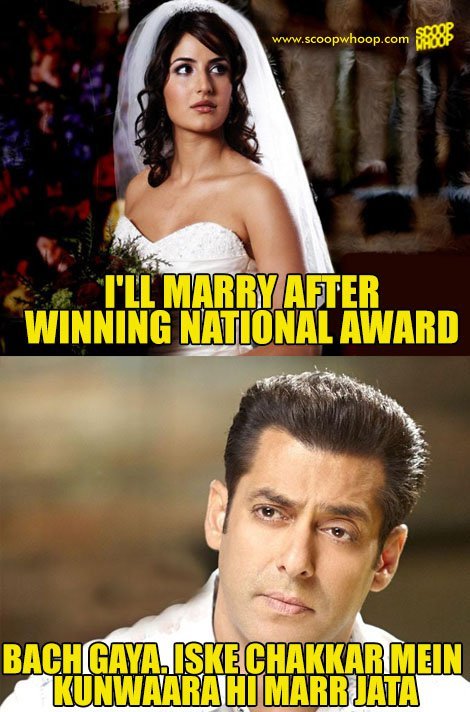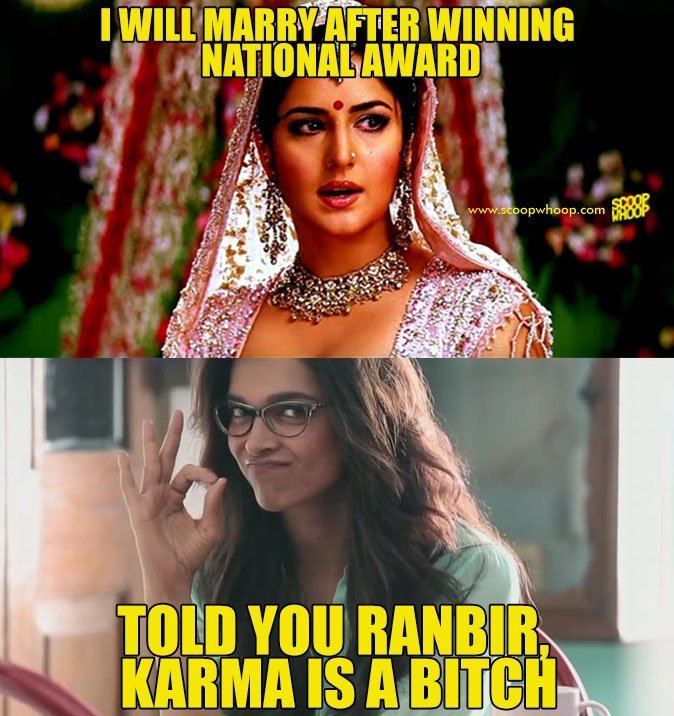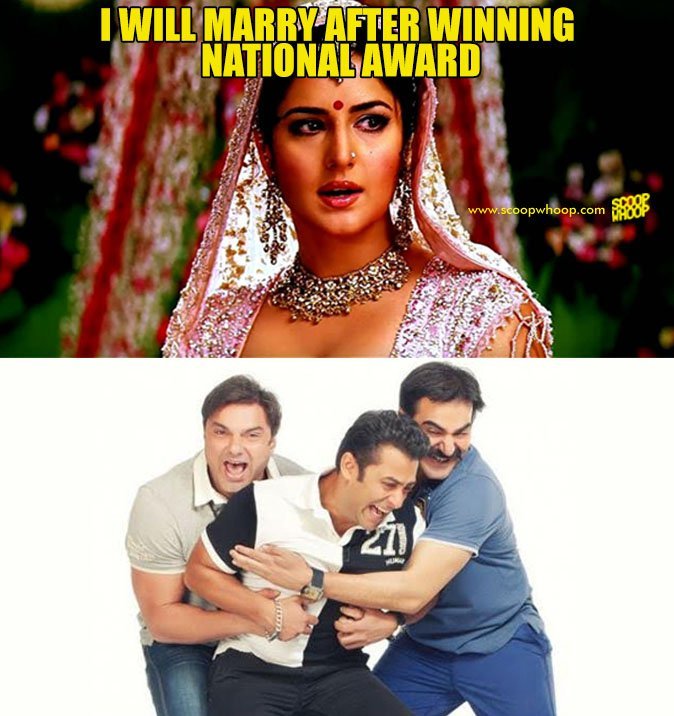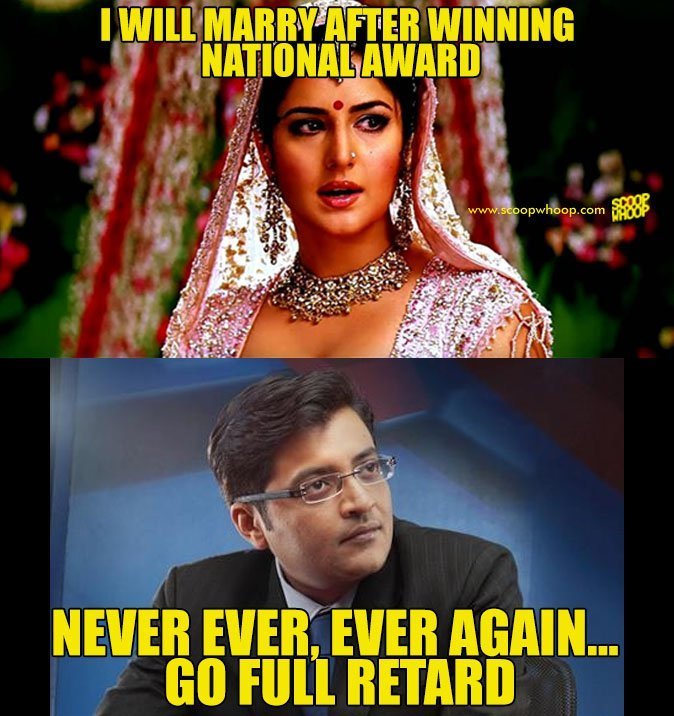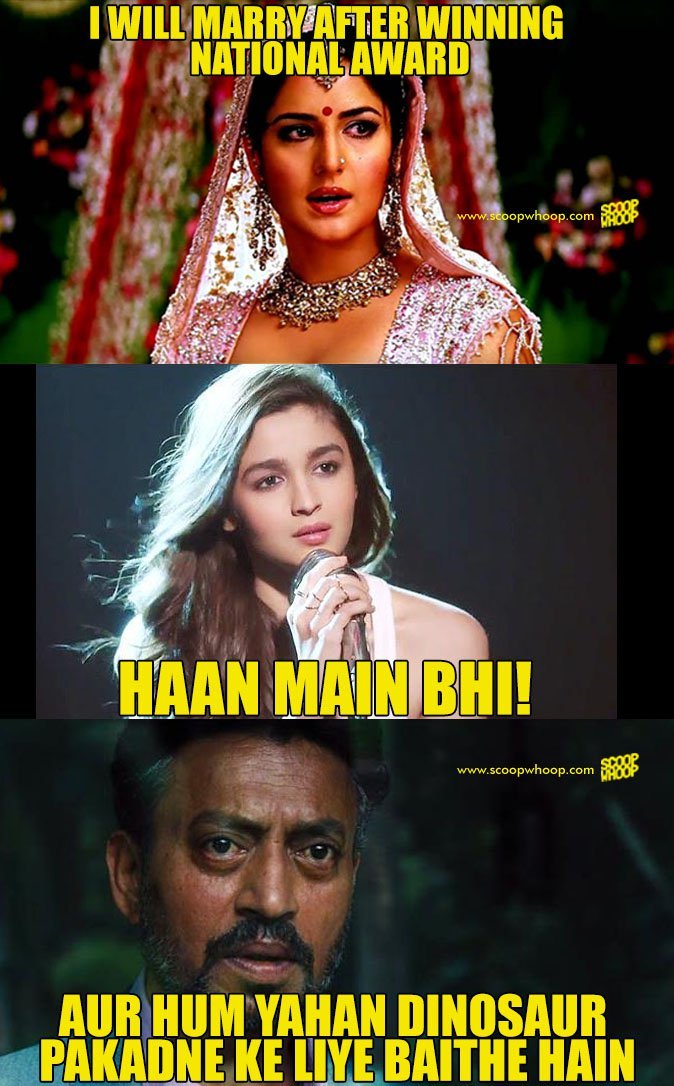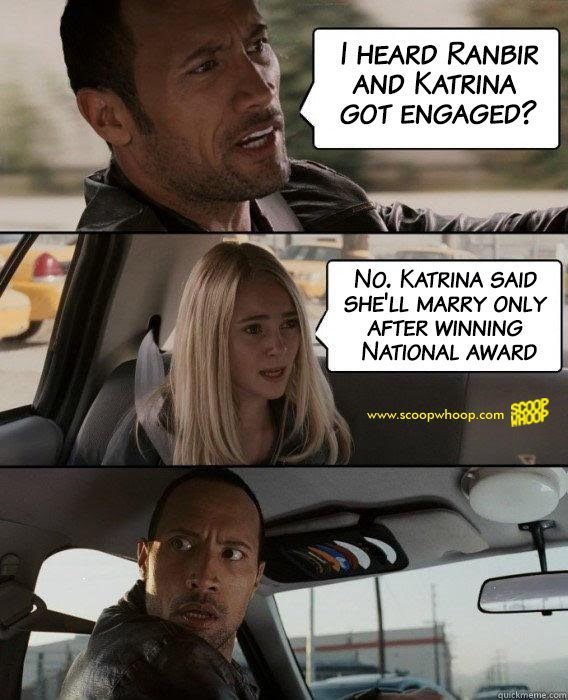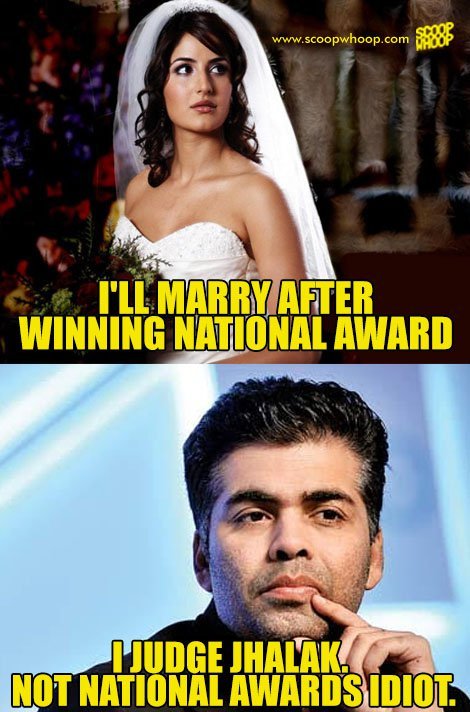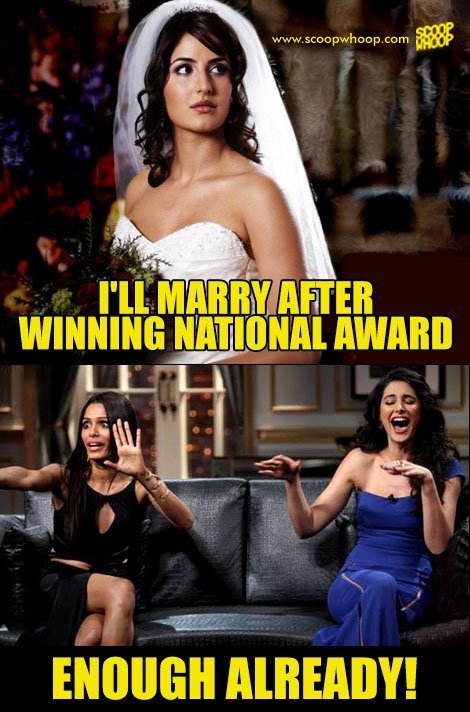 We feel you, Ranbir!