A few days ago, I had a truly great experience when I got a chance to interview Arjun Dhingra, a 25 years old guy and one of India's top Poker players. This is how it went:
- Hi, Arjun.
- Hello.
- How are you doing?
- I'm doing pretty well.
- Did you win any money today?
- Yeah, some. It's been average, but it's been an okay day.
- Like, who were you playing against?
- Uhh, I've started playing 'Pot Limit Omaha' now. That's another variant of Texas Hold 'em. I played for like an hour.
- But you generally play Texas?
- Yeah.
- I like Texas too. So much fun.
- For sure.
- Okay so, let's begin.
- (nods).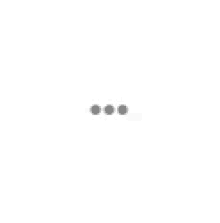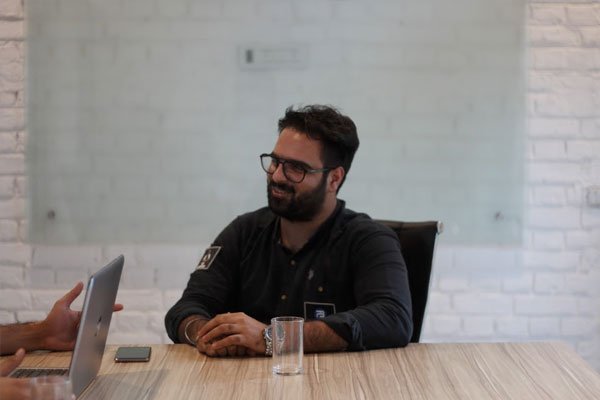 - First of all, the obligatory question - tell us a little bit about your journey. What's it been like?
- So, poker to me, happened 5 years ago when I was in college. So, one fine morning one of my friends called me up. He said rush up to my home, I need to tell you something. I went to his place and he was on his computer playing online poker. So he said, he got a $10 freeroll from the site and turned it into $220.
- Wow! Not bad for a day's work.
- Yes, even minting over Rs.8000 at that point of time was great!
- And, exactly how old were you back then?
- 20. I was getting a pocket money of around 12K per month from my parents back then.
- We also specifically wanna know, where were you exactly a year ago?
- A year ago, I was a hardcore online grinder, which I still am. It's been as long as 3 years now. I'm a cash game player, and I use PokerBaazi to play Texas Hold 'em for stakes of 100/200, 200/400 and so on.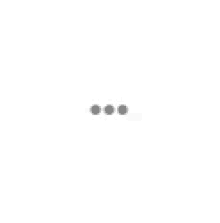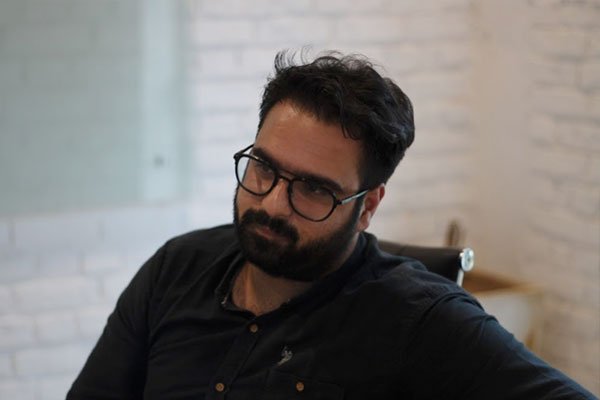 - How long did it take for you to learn all the rules of poker?
- See the rules toh, it's easy. If you sit with someone who knows poker, you can learn the rules and the nitty-gritties of the game within 3 or 4 hours max. But the more important question is, how long did it take for me to master my skills. And the answer to that would be that I'm still learning.
- And to do that, do you read books or follow a certain top player online?
- There are online training sites, where you can watch video's from the world's best. So whenever I get time, I watch 2 videos for like an hour each. I have to dedicate that much time everyday because the game is evolving so much in our country now that in order to be one step ahead, you have to work hard off the table also.
- So, do people have any misconceptions about the game?
- For sure! It's still linked to gambling, which is unfortunate. That's one thing that needs to be rectified because it's a mind sport after all. Because, if you're willing to put in the hard work, there's no way you'll lose money in this sport. And I'd always recommend poker as a sport and not a game. A mind sport. That being said, people's misconceptions about online poker are changing. Platforms like PokerBaazi are putting in the effort and changing the game in a way they need to at this point in time. I have seen their team of professionals conducting webinars to spread awareness about the game and educate people. People and youngsters are beginning to realize that if you're willing to put in the hours, this is a place you can earn good money.
- We also wanted to know, if you have a secret weapon. Like skills, luck or maybe that poker face - 'cause I can tell that very few expressions register on your face. Is that an effect of poker?
- (chuckles) No, no, nothing like that. Like I said, It's all about hard work. You put in the hours and you'll get the fruits. There's no shortcut here.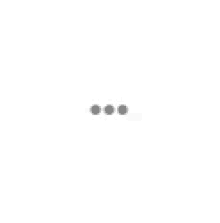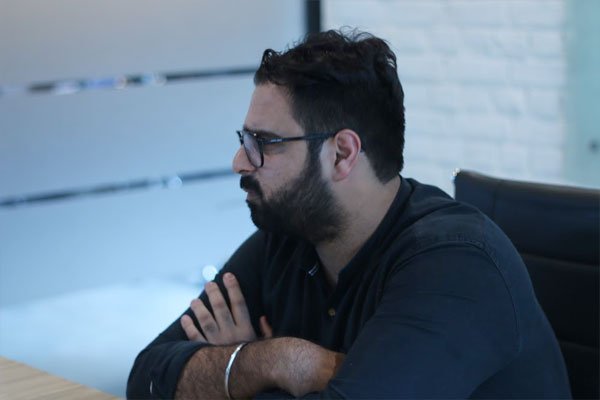 - Be honest with us. What was your Mother's reaction when she came to know about your poker profession?
- I never left my job as a CA. I'm a full time auditor and I'm balancing both my lives pretty well. I've been doing that for the past 3 years now. My parents are pretty cool about everything. They did have questions about where I was getting all this money from but when I explained it to them, they knew that it was a positive situation to be in and were okay about their kid making independent choices. I have no haters either. If you're doing it the right way, there will be no haters.
- When you finally started winning big pots, was there a sense of disbelief or did you always know you'd make it?
- There was. The first time I deposited on money on an online poker website the sum was 10,000, a sixth of my bankroll. Two days later, I had 1.5 lacs in my account, grinding online.
- First of all, that's incredible to make that kind of money in just a couple of days. What compelled you to put a sixth of all your wealth up like that?
- See, before that, I was grinding on international websites where I made about $1,000. So, I thought if you could make money there, I could definitely make money on Indian websites.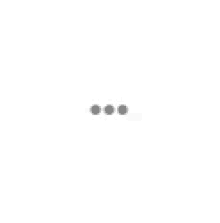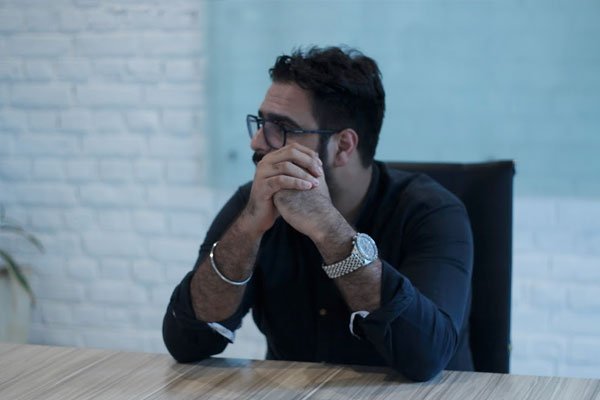 - Did your experience as a C.A. benefit you in poker in any way?
- No, never, these are two very separate lives for me. I never have any specific goals in Poker. I just let it flow without putting on that additional pressure on my brain.
- I know it's bad manners but everybody wants to know this. How much money do you make in a day?
- C'mon, I can't disclose that, but yeah, I've been doing well.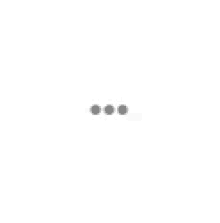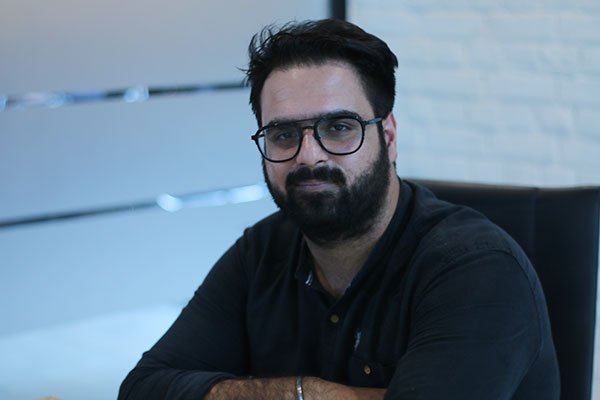 - Give us a clue if not the exact figure?
- I can tell you that my buy-ins range from 40K to 100K. If you're lucky you can win up to 3 or 4 buy-ins and if you're unlucky, you can lose 2 buy-ins or more.
- Could you explain that to me like I'm 5?
Haha, well sure. What happens is, say I join a 100K table. And my goal is to win 4X or 5X of what I'm putting in. I'm happy with even 3X. And If I somehow lose 2 buy-ins, for me, that's ok. There's always another day.
- And, what's the biggest pot you've ever won?
- 4.3 lacks.
- Wow! Do you have any plans for the future? Is there a world tournament you want to conquer? Maybe a world series?
- World series is a goal for a lot of the poker players out there, but not me. Yes, I wanna go there and experience what it is but primarily being a cash-in player, I'm content with playing online, doing my thing. But playing a live series internationally, is just too much fun. I've been to Macau, I've been to Manila. During such events, whatever you win is secondary. The first things that on your mind is that there's a bunch of 30-40 players who are representing India, and you're one of them. I might actually be travelling to Manila again. Like I said, I just go with the flow. Talking about online poker, I am looking forward to The MoneyMaker on 1st October, which is going to be the biggest poker tournament in India, to be held on PokerBaazi.com. It has a mad guaranteed prize of 1 Crore.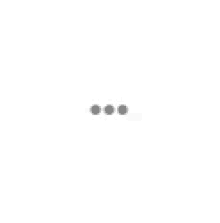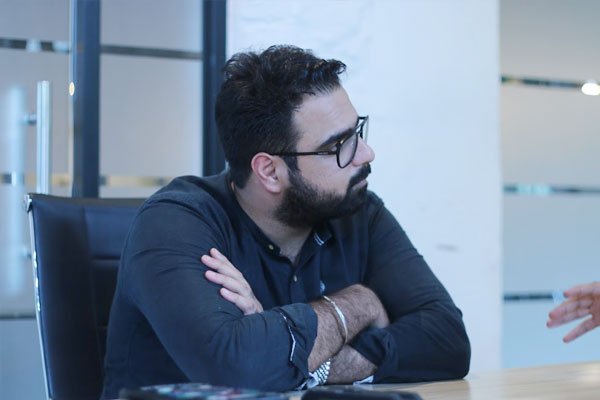 - Is there a girl in your life?
- Uhh, well, no. Surprisingly, right now, no. Too many things on my plate to focus on that.
- Has there ever been a girl in your life during the course of your career as a Poker player?
- Yes (smiling).
- How did she react to you playing poker?
- I told you, I haven't faced a negative reaction by anyone. If you're doing good, you're doing good. And I usually have a close circle of people who believe in me.
- Okay, so now that you're rich and everything, do you generally get the check when you're out with friends?
- Well, I wouldn't really call it rich. Rich is a huge word to say. But yeah, I generally get the check and handle the finances when it comes to my family. With my friends, not really. Everybody contributes. That's why they're called friends.
- What's the biggest risk you've ever taken on the poker table?
- That's one thing, I'll advise youngsters that you should never associate the word 'risk' with poker. 'Cause if you feel there's a risk involved, you're doing something wrong. Though yeah, I have been sleazy sometimes. That being said, I've always been a conservative kind of a guy and that's just how I am on the poker table as well, a place where you know for sure that there will be upswings and downswings. I know how hard I've worked to earn my money and I like to sleep well at night. There's no point of spewing it all out in one go.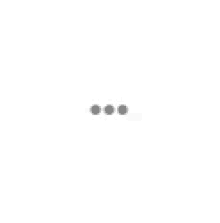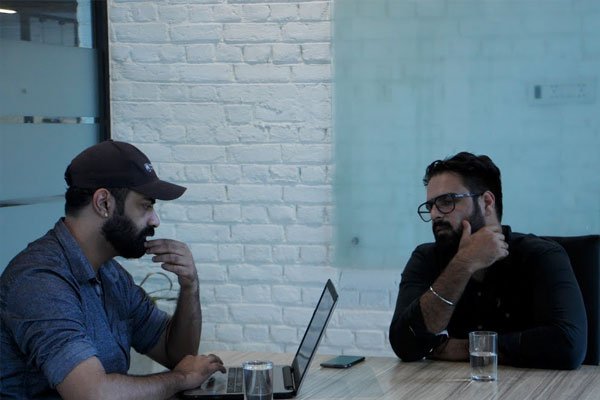 - Will you ever retire?
- I'm too young to answer that question. I enjoy the game and I'm passionate about it. And I love giving back to the poker community as well.
- Oh. You wanna talk about that for a bit?
- If people come to me through Facebook or anything, I'm always open to it. I think that's the best way to give back. The community is quite saturated, so you know most of the people that are in it - by teaching genuine people who are willing to understand and learn.
- Very well! Do you have any monetary or materialistic goals?
- Travel is certainly one of them. It's part of what I do as well. I get to travel to a lot of new places. And as far as the other goals are concerned, I'm happy with what I'm doing right now.
- Will you buy a new house or car soon?
- Buying a house isn't my goal right now but ya, next year, I'll definitely be buying a new car.
- (grinning) Kaunsi gaadi le rahe ho, vaise?
- (grinning) Socha nahi. Par Dilli sheher mai to koi bohot fancy gaadi lene ka to koi faida bhi nahi hai.
- Okay, so how has adding poker to your C.A. gig affected your work-life balance?
- It's made me independent. It's given me a taste of freedom. As everyone says, with money, one thing that comes to you is freedom. Freedom to do whatever you want, if you're smart enough, you'll do it the right way.
- Quick question - C.A. or Poker?
- Both, ya. I'm passionate about both, I can't pick one.
- If someone asked you the question at gunpoint?
- At gun point? (eyebrows raised)
- (a little taken aback) Well, not me. I'll never put a gun to your head. But let's say, someone did.
- No, I can't answer that because I've been passionate about both things. C.A. had been a lifelong goal for me. Poker came along with C.A. and the deeper I go into the game, the more passionate I become about it, so I can't really pick one. Right now, I'm pretty happy balancing my life the way I am.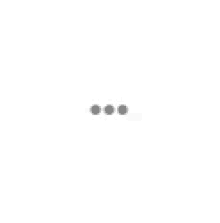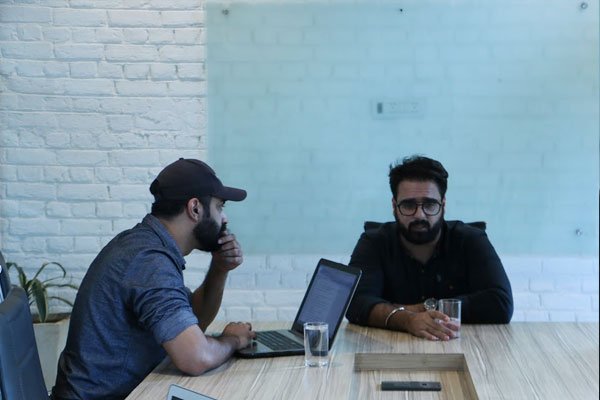 - Fair enough! Has poker changed you as a person? Do you look at life differently?
- Yes, I feel more mature now and I've started handling things more responsibly.
- How about the general, everyday life? Like if you go to the park, is the sky bluer, the grass greener? Does food taste better?
- Poker has taught me that if you put in the hard work into anything, you're gonna get returns. The food tastes better for sure. There are certain restaurants I couldn't afford to go to earlier, which I can now.
- Okay, so the food doesn't just taste better, it IS better?
- (chuckling) Yeah. Everything feels good now in life. I've got to experience so many things, I wouldn't have been able to. Like travelling solo to Macau or going to Europe.
- Have you learnt any life lessons on the poker table?
- Yes. I've learnt to control my emotions on the poker table. You can't go all in. You can never put it all on the line. Poker has also brought a lot of emotional independence to my life.
- So, there's no now or never, all or nothing?
- No. (shaking his head)
- Do you have any tips for all the budding poker players out there?
- Yes, that's actually the only question I came prepared for. There are 3 main things. The first is to always believe in the process and approach the game the right way. The second is to be a carefree grinder - when you're in front of your computer screen, playing 4 tables or 5 tables, X, Y or Z shouldn't matter. The only thing that should matter is, how're you gonna make money off a certain type of opponent. And third, is to stay humble. Whatever success you achieve should never get to your head. Respect your opponents because at the end of the day, they are contributing to your success. Poker players always tend to have an ego. But if I know that a certain player is playing better than me, I'd approach that guy - dude, teach me!
- Ok, so keeping up with my trend of bad manners, what is something expensive you can buy right now?
- I'm not that kind of a guy, I told you. You're putting me in very tough spots.
- I told you man, I have very bad manners...
- Haha. Okay, I'll tell you - I can afford to travel.
- Can you afford to take a world tour?
- Yes. I hope this solves the mystery to some extent.
- (Me, visibly happy). It actually does. So, tell us... does being a poker champ help impress women?
- I never used that tool, to be honest. Maybe it does help some people but I'm just not that kind of a guy. I'm an old school guy. I like genuine conversations more than these things.
- So, you're a scotch drinking old school guy?
- For sure. A scotch drinking old school guy.
- And, finally, of course, what role has PokerBaazi played in your career?
- Yes through your platform, I'd like to thank certain people, who've been instrumental in my success. Firstly, the PokerBaazi team whose unmatched support has generated a lot of trust among the players. They've supported me, they've given me a lot of confidence in what I'm doing. Also my coach, mentor and friend, Vinod Megalmani - he's been the guiding force, who's taught me poker through every swing that I've faced, he's taught me - do this, do that. Finally, 2 of my friends that I started my career with - Keshav Chaddha; his Moniker ID is Jungleman, and Kanishk Upreti (gooner1317) - two guys that really helped me out every step of the way.
- Okay, these were the people you wanna thank. What about the platform itself?
- PokerBaazi has a home-grown software with a great UI. I have played on various platforms and trust me, PokerBaazi is on top. To play comfortably for long hours, it is most important to have a soothing UI. Value wise too, they are second to none. Since the last few months, they have rolled out the biggest of promotions we have seen, one after the other. Most importantly, your money is secure. From day 1, I have always received my payouts within 24 hours. What more can I ask for?
These guys are doing something totally out of the box. They're not in the game for the money for sure. They wanna spread the game in the country and provide a platform where every person is treated the same way. They're not businessmen. They are the most genuine people I've ever met - they're for the people, by the people, of the people.
We didn't let Arjun go even after I was all out of questions. I gathered a couple of my office buddies to play a friendly game of poker with him.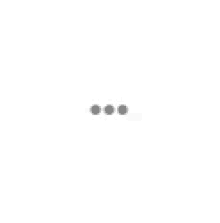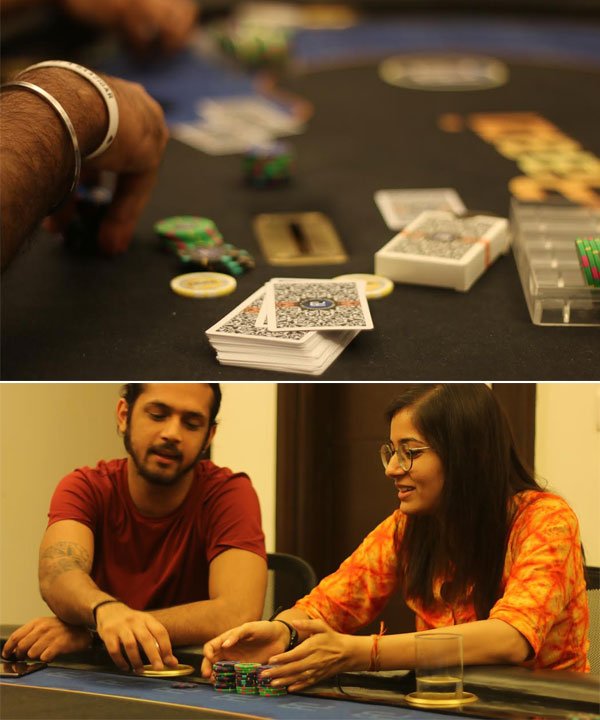 Arjun was kind enough to double up as the dealer as well. And while, the rest of us were frenetically betting our chips, going all in and what not, Arjun was calm as a cucumber, playing the game like it's meant to be played. In that moment, the man's patience, control, and smarts became even more evident. Everyone was impressed. 
One thing that's worth noticing in Arjun's journey is that this latest trend of earning money through online poker from the comfort of your home is totally worth giving a shot. If you agree, you should know that PokerBaazi.com is conducting a tournament called 'The MoneyMaker', which guarantees a massive 25 lacks to the winner, the overall prizes on offer being worth 1 Crore. The tickets of this grand event can be won for as low as ₹10 by playing the daily Satellites on the website.