The Odisha train crash is being deemed as one of the worst train accidents in the Indian railway history. And the number of deaths associated with it are gut-wrenching. The site of the crash has been examined over the past days for inquiry and to rescue people present during the mishap. In doing so, some loose pages of a love poem were also found by the rescuers.
The said poem was written in Bengali, and was found beside a coach that was deformed during the accident. There were also sketches of elephants, fish and the sun on one of the pages – and they appear to be doodles done by a passenger who was present on one of the trains.
The poem reads – "Alpo alpo megh theke halka bristi hoy, chotto chotto golpo theke bhalobasa sristi hoy."
[Little clouds make light rain, little stories make love.]
Such times leave us with so much to think about death and loss. These people had places to go to, loved ones to go back to, and an unfortunate event changed that forever. These poems also make one wonder about the person they were possibly written for, and the relationship that the person might have had.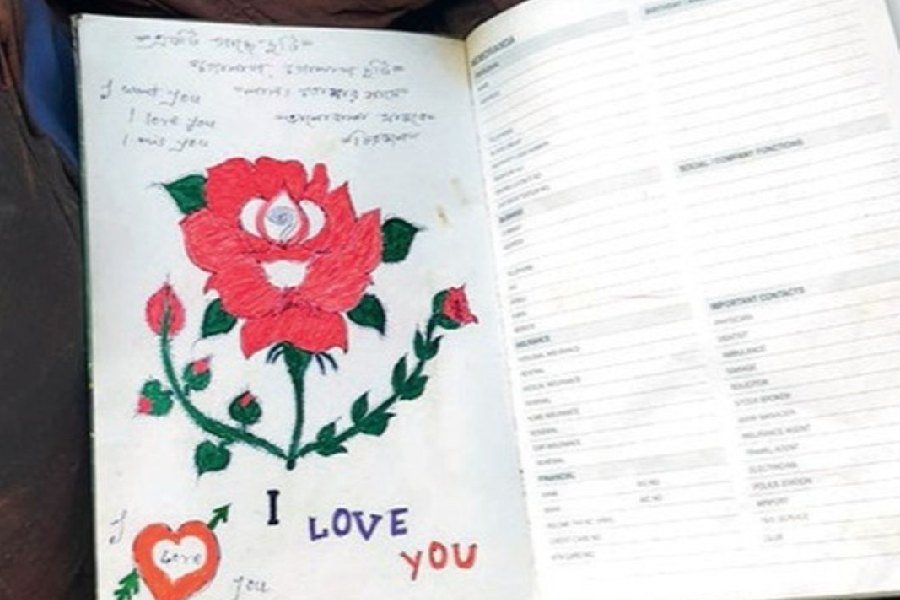 This is terribly heartbreaking.