With 'masaledaar' headlines and click-bait thumbnails, there's no doubt that journalism in our nation has now become a joke. While some information is credible, there is stuff that is so far-fetched that it seems to be written by a person under influence.
A social media account, @drunkjournalism, has assembled these hilarious posts. Take a look: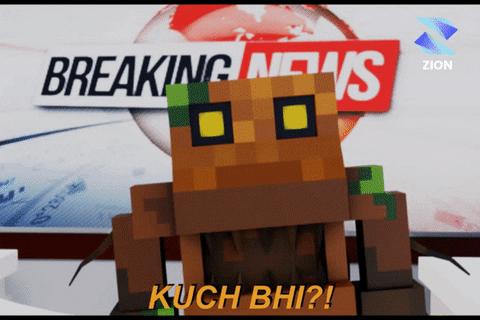 1. Now, this is just cringe as hell!
2. Chandrayaan ke saath-saath humare journalist bhi chaand pe pohoch gaye!
3. That's a pickle.
4. Oscar mein hi bhej do?
5. That's some 'deep' journalism in 'bad' weather.
6. Here are some live updates!
7. Senior: You have 5 minutes to make a news report.
Journalist: But how-
Senior: Go now!
Journalist:
8. The journalist had ONE job!
9. HOLY CRAP, DID HE?
10. You are not alone, Mr. Lion!
11. Why should racers have all the fun?
12. And we thought Rahul Gandhi was a bachelor.
13. Humein bas itna confidence chahiye.
14. Bablu, Bablu, Bablu, bhaag gaya hai Bablu!
15. Of course. Priorities.
16. Safety measures >
17. *plays tattad-tattad in the background*
This entire account is absolutely hilarious!