There has been a wave of massive layoffs in corporate jobs these days. Big companies like Twitter, Amazon, Meta, and Google have been firing employees for cost-cutting or other reasons. Naturally, this situation has had quite an impact on the livelihoods of many people out there. Recent layoffs are also affecting the personal lives of those who were planning to settle down.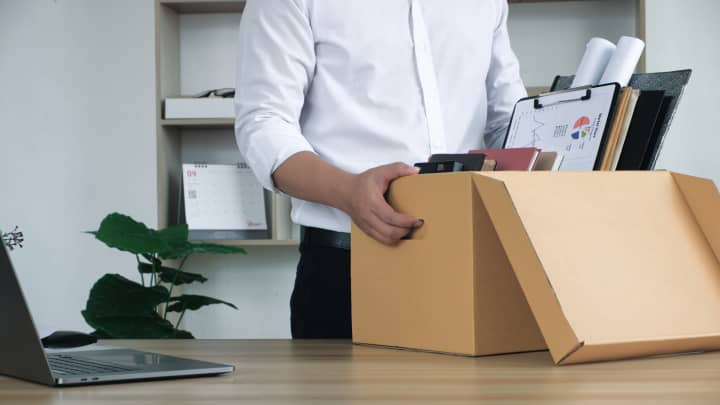 Someone on Blind, a community app, raised a concern about marrying an unemployed man and asked if she should marry him or not. Her query caught our attention on Twitter.
A Twitter user, @DeepikaBhardwaj, shared a screenshot of the question on the micro-blogging platform. "Upcoming husband got laid off in Microsoft layoffs, should I still marry him (sic)?" the anonymous user of Blind wrote. "It's arranged marriage planned for Feb, he got laid off recently and my family is aware of it…I am not sure should I still marry him or not (sic)," an excerpt from the description reads.
The Twitter user reacted to it saying, "I really hope she cancelled the wedding and the guy got saved."
Here's the post in discussion:
Twitteratis are divided over it. Let's check out their reactions:
A few of them slammed the Blind user for how the man was addressed as an 'upcoming husband' as if he was some kind of an 'object' or a 'project'.
Here's the screenshot of the original post: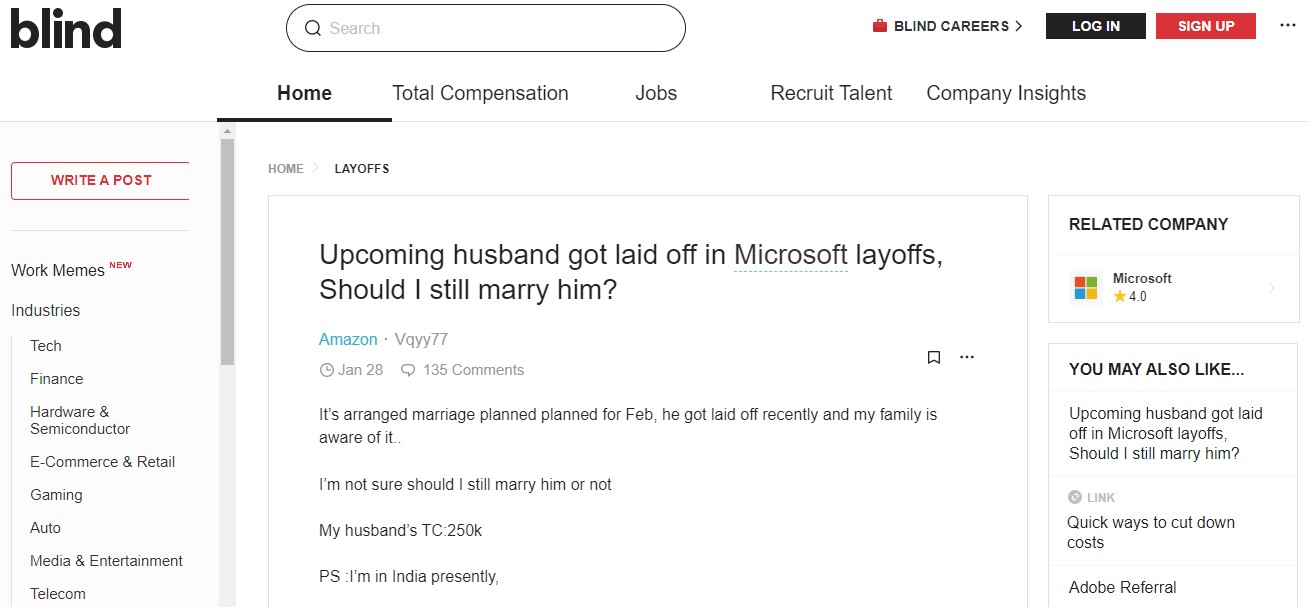 This has come up amid actress Sonali Kulkarni's 'lazy women' remark, which has sparked a debate about those women who want to marry men with "achchi naukri" and "achcha ghar". "Bharat mein bahot saari ladkiyan aalsi hain…!" Kulkarni had said it at an event while calling out women for not having the "courage" to earn for themselves. The actress later issued an apology for the incident.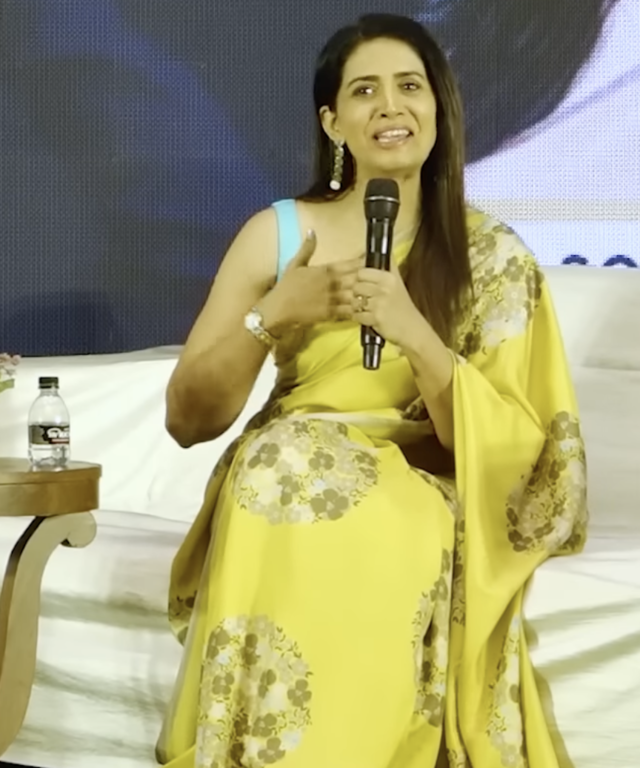 Coming back to the aforementioned query, what do you think of that?