India's female superstar, Sridevi passed away in Dubai on Saturday. Unfortunately the sequence of events post her demise have now become a competition for ratings.
From sensational headlines...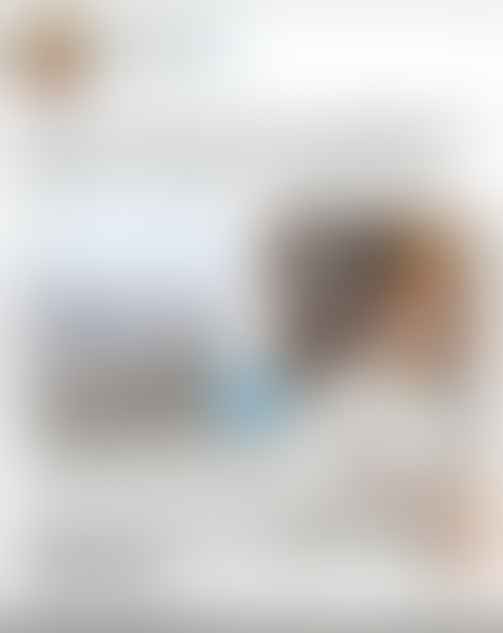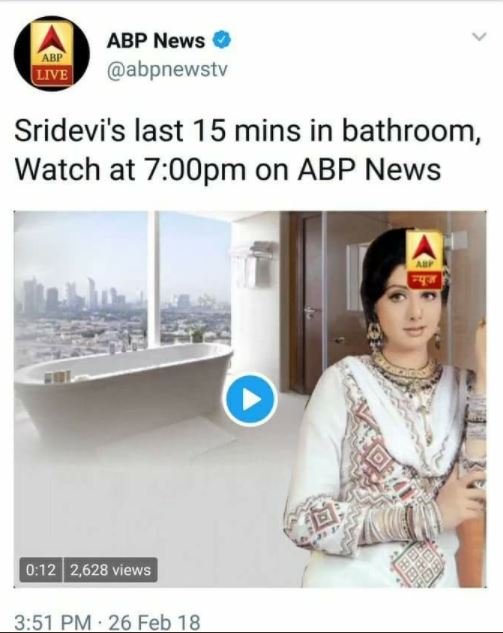 To speculating over what could have happened...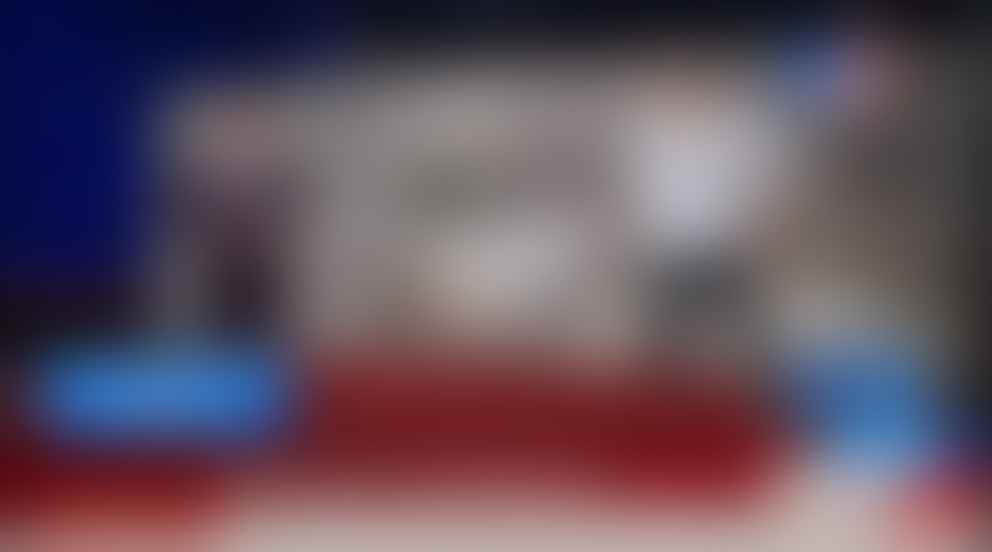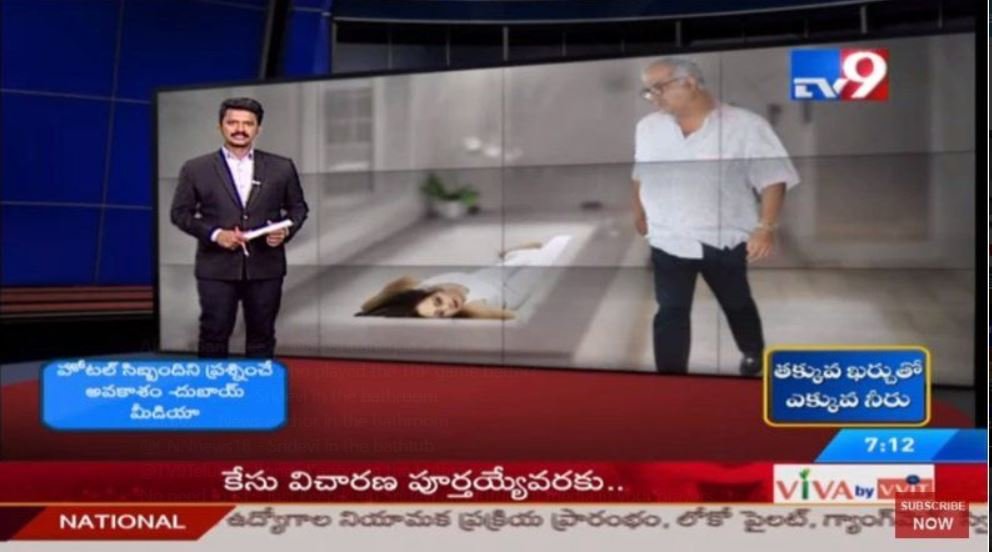 To putting her in a bathtub...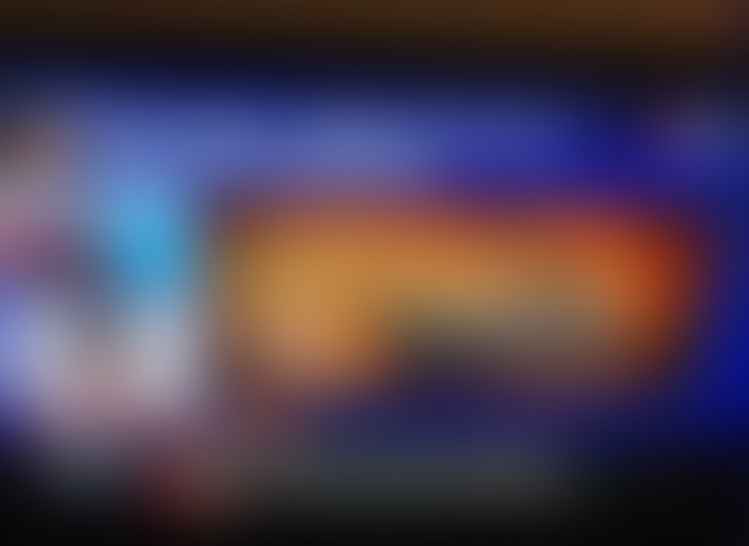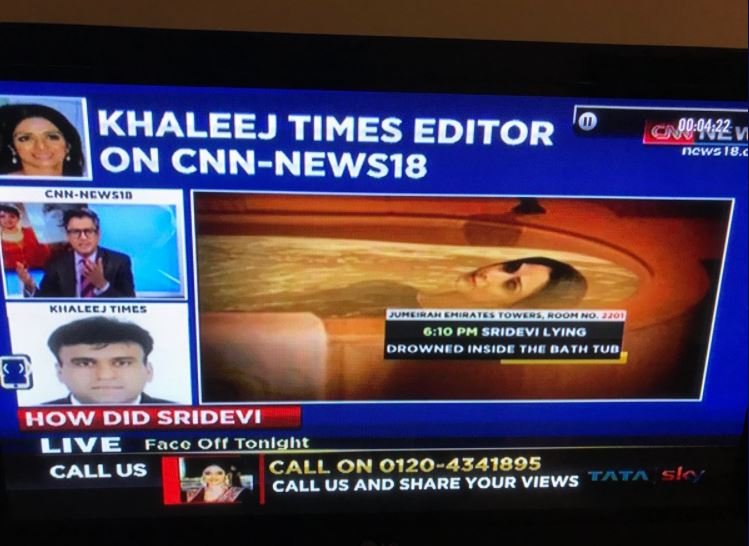 India's prime-time news scraped the bottom of the barrel and literally turned an unfortunate passing of an iconic superstar into a competition for ratings.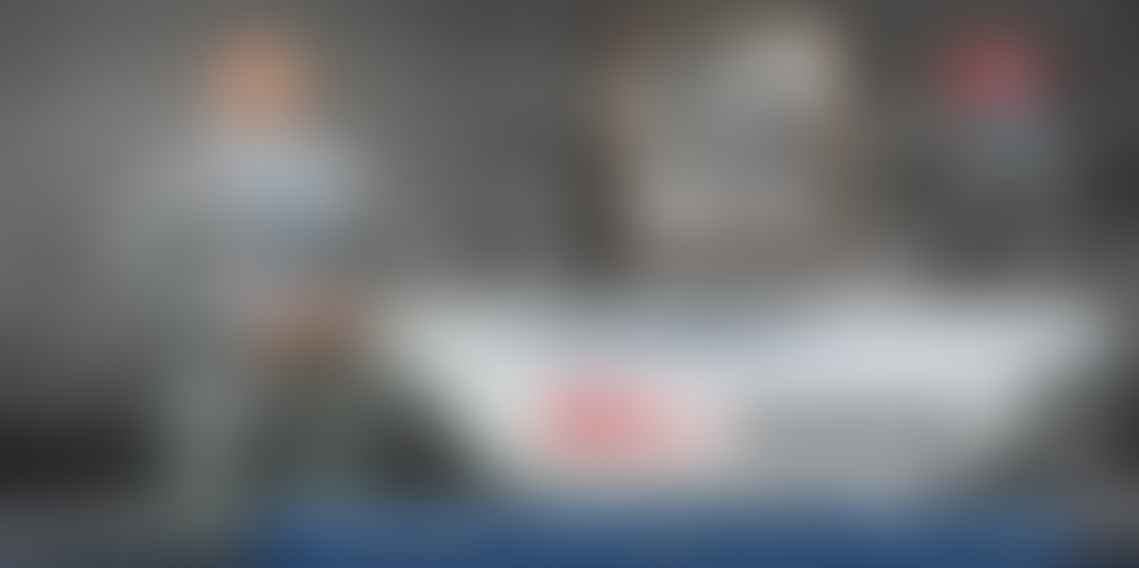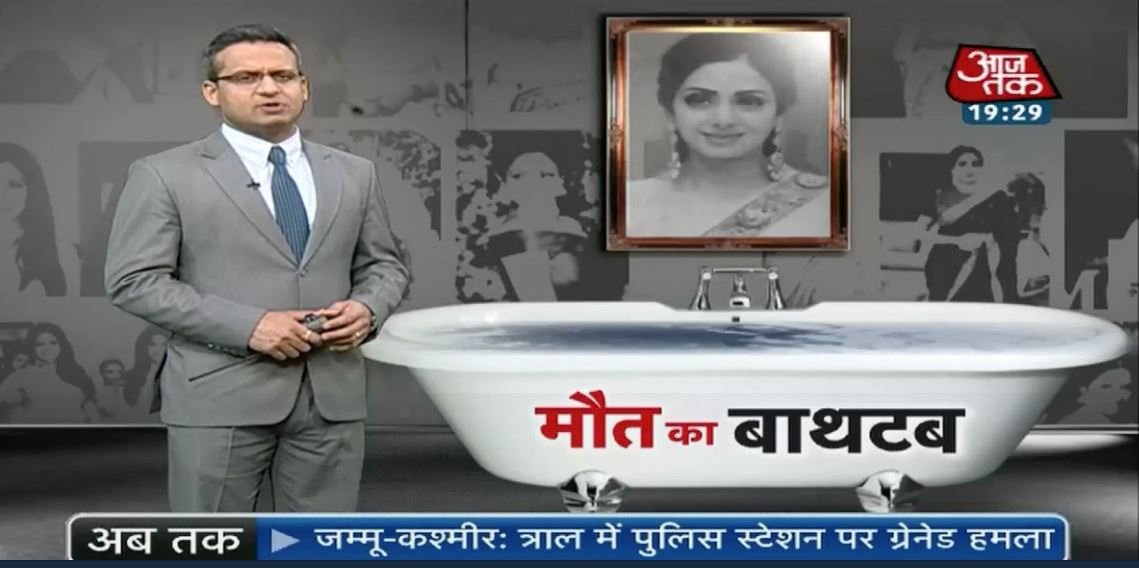 How low can we stoop?!
However, not all news channels resorted to sensational reportage.
.@fayedsouza: I realise today that we might have not won the TRP war. I realise that right now it might not be the popular show because, we didn't speculate. I don't care because, we won't speculate here on MIRROR NOW. #RIPSridevi pic.twitter.com/gAjTfGK9Yh

— Mirror Now (@MirrorNow) February 26, 2018
Here's the death certificate of Sridevi issued by Ministry of Health in UAE:
Forensic report: Accidental drowning is cause of #Sridevi's death. https://t.co/vYS1il1E7T pic.twitter.com/BY2XjEG1nr

— Gulf News (@gulf_news) February 26, 2018
Social media was quick to condemn the unfortunate handling of a superstar's passing, and called it the 'death of media'.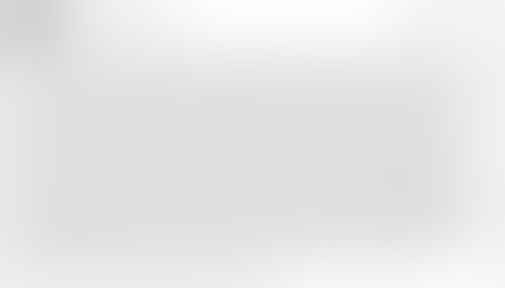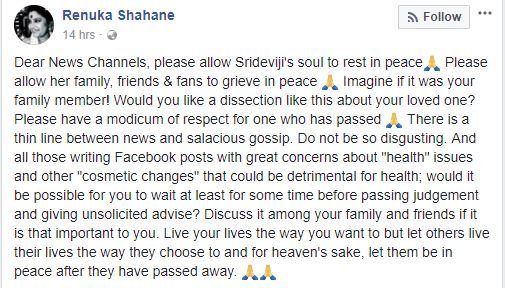 Dear Indian news channels, show a little tact. Parasites. #Sridevi

— Vir Das (@thevirdas) February 26, 2018
May they let you rest in peace.... pic.twitter.com/stoWljWkbf

— vidya balan (@vidya_balan) February 26, 2018
There's no bottom in the barrel of the graceless.

— Farhan Akhtar (@FarOutAkhtar) February 26, 2018
OK, final analysis, who played the TRP game better?@abpnewstv - Sridevi in the bathroom@aajtak - News anchor in the bathroom@CNNnews18 - Sridevi in the bathtub@TV9Telugu - Boney Kapoor in the bathroomNo need to RT - just keep keep Sridevi and future of media in your prayers. pic.twitter.com/3zwSb449XT

— Akash Banerjee (@akashbanerjee) February 26, 2018
And not for the first time, Indian news channels are now forensic experts, doctors and sleuths based on zero hard info . We don't let people live in peace, we won't let them die either! #Sridevi

— Rajdeep Sardesai (@sardesairajdeep) February 26, 2018
One anchor is in "the" bathroom, complete with a wine glass! Wow! Excuse me while I step out to bang my head against a wall. BRB. pic.twitter.com/XTdLNI2ckO

— Sachin Kalbag (@SachinKalbag) February 26, 2018
Watch the #sridevideath descend in our media into ridiculous whispers of "she drank wine"- a morality judgment that will be just the first of many double standards to dissect a woman who has barely been gone a day. Makes me apoplectic

— barkha dutt (@BDUTT) February 26, 2018
Dear TV channels here is our counter to your disgusting, misogynistic, insane,inane, undignified coverage of #sridevideath #NewsKiMaut. Let's make it trend over all their hideous hashtags https://t.co/y9Y51PDigx

— barkha dutt (@BDUTT) February 26, 2018
The only answer to these #Sridevi hideous hashtags on news tv tonight is one of our own : #NewsKiMaut. Forget a bathtub; a drain pipe will do for this gutter level rubbish. Ashamed to be affiliated with this. Relieved to not be on air in this present environment

— barkha dutt (@BDUTT) February 26, 2018
My thoughts on the media reactions and the handling of it #SrideviDeathMystery #SrideviLivesForever #Sridevi pic.twitter.com/fzEqIzAvl3

— BatmanKiBilli😺 (@ManaliB0103) February 27, 2018
Indian media is doing all the investigation themselves in their debates. No other news on the channels since that moment.Covering her death & wishing peace for her soul wasn't wrong, But the way it's covered... It's shameful#Sridevi

— Flying Super Ship (@krpkab_love_) February 27, 2018
Why are we discussing the death of a celebrity when we should be talking about the death of journalism in this country?

— Sapan Verma (@sapanv) February 26, 2018
I'm afraid that in a bid to beat the rest, some anchor might just decide to wear Sridevi's face, fill up a bath up, get drunk, fall, drown and die on camera while the newsroom plays it LIVE #NewsKiMaut

— Ruhi Rizvi (@RuhiRizvi) February 26, 2018
It's sickening how TV anchors are justifying their tasteless speculation of Sridevi's death by saying it's in the 'public interest'. There is a difference between the public interest and what the public is interested in.

— Amit Varma (@amitvarma) February 26, 2018
I just hate what you are doing to Sridevi's memory. You rotten bastards.

— Deepak Shenoy (@deepakshenoy) February 27, 2018
Oh god ... finally an anchor has said it ... there was stress between Boney and sridevi ... come on 🤦🏼‍♀️

— pallavi ghosh (@_pallavighosh) February 26, 2018
Dont know which is a bigger tragerdy. #sridevi passing away or the mad feeding frenzy of it by the media.. heart goes out to boney sahab i hope hes ok 🙏

— Abhishek Kapoor (@Abhishekapoor) February 26, 2018
RIP, Indian media.