Love comes in all shapes and sizes.
It is said that there's someone for everyone in this world. For 34-year-old Rajesh Kumar, there couldn't be anything truer than this when he met Shelja Kumari, his better half, who matches up perfectly with the 2.5 feet tall Rajesh.
At 2 feet and 5 inches,  Rajesh and Shelja are the shortest couple in the country.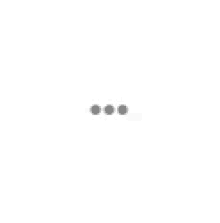 Both Rajesh and Shelja were apprehensive about finding a partner. But as luck would have it, their families introduced them to each other. 
They recently got married with much pomp and show in Himachal Pradesh's Una district.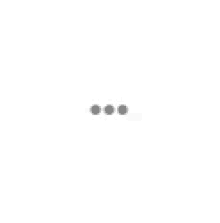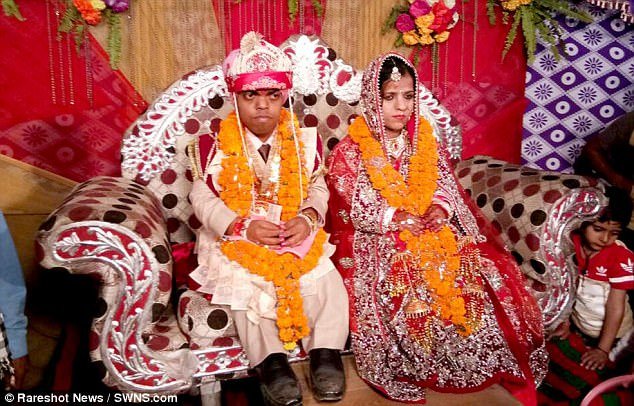 People were so intrigued by this unusual pair's wedding that they travelled miles to witness it.
Rajesh Kumar, a government employee, said, "Shelja has completed me and I will keep my wife very happy. Shelja and I are made for each other and our match was fixed in heaven by God," reported Daily Mail.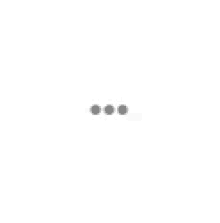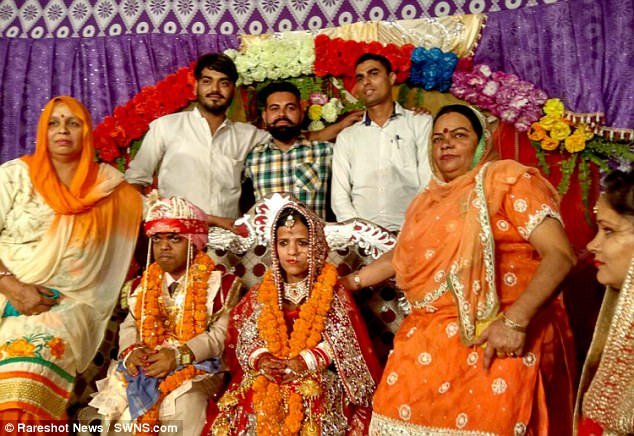 Shelja Kumari, the bride, who can't stop gushing about her husband said:
"I am happy that I found a suitable match for myself with the help of family."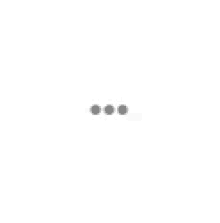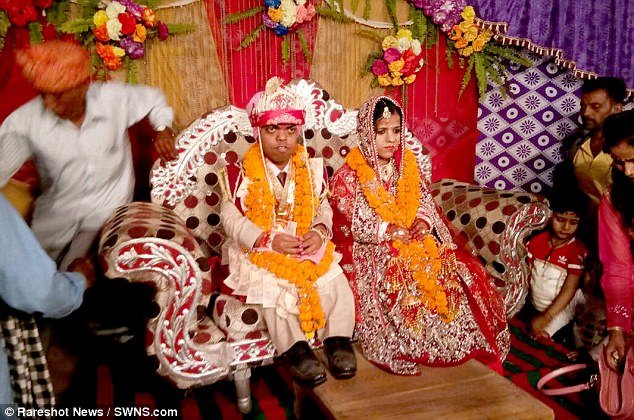 Well, love always does seem to find a way!