What do you eat when you're sad? Ice cream. What helps you double the excitement of something good? Ice cream. What keeps you company when you're bored? Ice cream. What helps you nurse a heartbreak? Ice cream. Yes, ice cream might just be the best thing to have happened to us! And therefore, we bring you a list of the most delicious exotic ice cream places in Delhi. Have a look and drool:
Azote
Azote means Nitrogen, and that's how they make your ice cream. The fact that they make it right in front of you using liquid nitro makes it quite a spectacle. Once the smoke fades away, you have yourself the perfect cup of ice cream, complete with a wafer and an injection filled with chocolate sauce. They have new flavours every week, like Red Velvet, Blueberry, and Brownie Chocolate Chip , and you can choose whatever fancies you. The outlet feels like a fancy science lab with dark interiors and blue lights.
Cost for 2: ₹500
Address: C-11, Ground Floor, Community Centre, SDA, New Delhi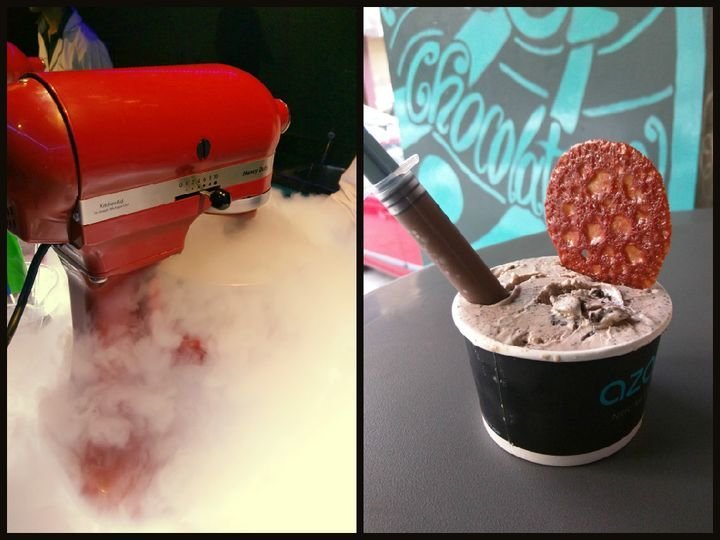 Naturals
When Naturals finally made it to Delhi, we were a happy bunch of kids! As the name suggests, the ice creams are made from the most natural fruity ingredients. Flavours like Sitaphal, Watermelpon, Chikoo, Tender Coconut are an absolute delights! Fresh, affordable and absolutely delicious, Naturals is a perfect treat any time of theday.
Cost for 2: ₹200
Address: Connaught Place; GK2 Market; Rajouri Garden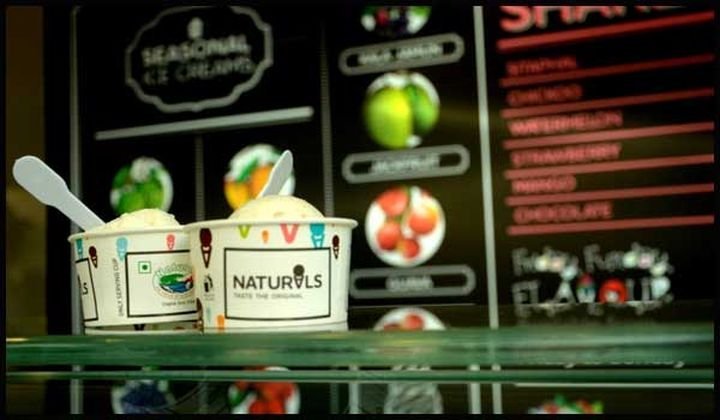 Hokey Pokey
Hokey Pokey is famous for serving interesting combination of flavours, all mashed together on a cold stone. Scoops of ice cream are mixed with gracious amounts of toppings of your choice and put in a waffle cone or a waffle cup. They have a range of flavours, including Fresh Cream, Blueberry, Granny Green Apple and even a Kaju Gulkand . Also, their toppings range from Nutella, peanut butter, sprinkles, chocolate chips to gummy fruit .
Cost for 2: ₹350
Address: Hauz Khas Village; Ambience Mall, Vasant Kunj; Ambience Mall, Gurgaon; Good Earth City Center, Gurgaon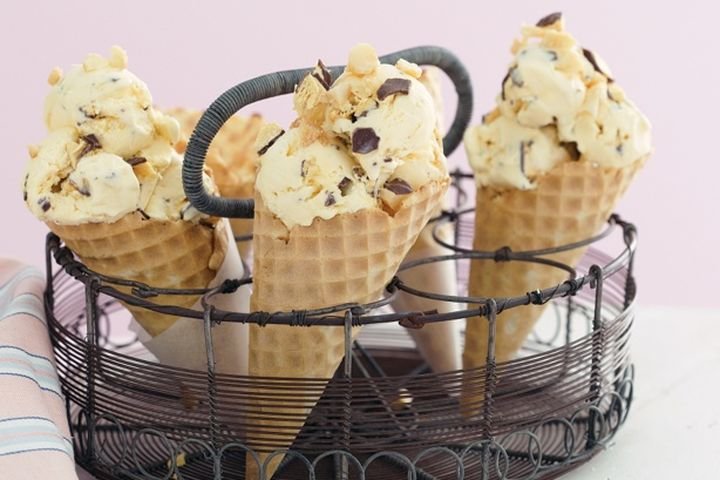 Moven Pick
Moven pick is traditional Swiss ice cream that was brought to the Indian capital over a year ago. It offers up to 18 exotic varieties of flavoured creamy ice creams. Served in a waffle cup with coffee, chocolate ganache or walnuts as toppings, their best deal is that they serve a scoop platter with 4 to 6 flavours.
Cost for 2: ₹600
Address: 2nd Floor, Select Citywalk Mall, Saket, New Delhi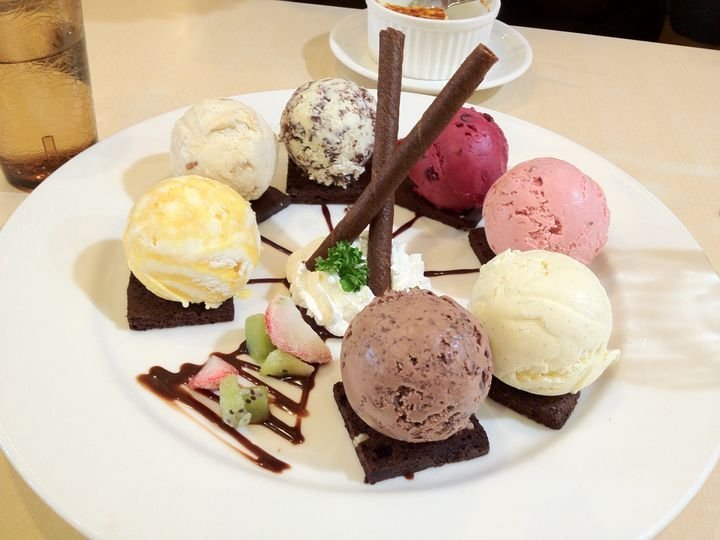 Haagen Dazs
Haagen Dazs is Delhi's answer to luxe ice cream. Their ice creams are perfect for any celebration. The combinations they serve are delectable. European Fondue, The Eiffel Tower, Brooklyn Bridge are some of their famous combinations. Sinful is the perfect word to describe the deliciousness that is Haagen Dazs.
Cost for 2: ₹1000
Address: G 32 To 36, Ground Floor, Select Citywalk Mall, Saket, New Delhi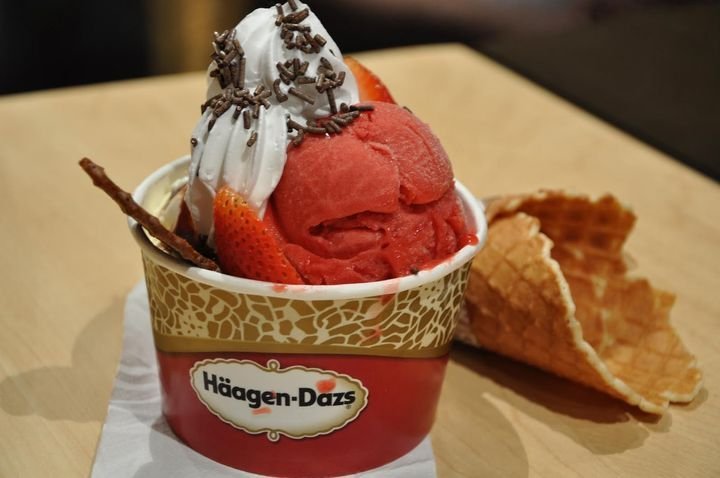 Giani's
Giani's is the perfect example of old is gold. They've been in the business for more than 50 years and have expanded in the city like no other. Though Giani's is known for its Kulfi Falooda and Rabr i, their newest flavours are equally delicious. Their Belgian Chocolate is absolutely to die for.
Cost for 2: ₹150
Address: Chandni Chowk; GK2; Saket; Rajouri Garden; DLF Phase 4, Gurgaon; Connaught Place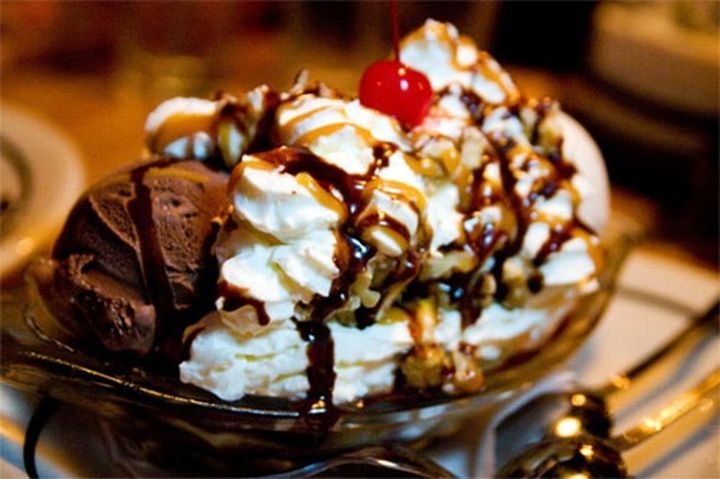 Nirula's
Anyone who has grown up in Delhi knows Nirula's to be their go-to place for any ice cream desire. It still is the same. Their Hot Chocolate Fudge is still the ultimate delight to binge on. Nirula's was there much before the fancy ice cream parlours took over Delhi and it will always be our most loved place to go to.
Cost for 2: ₹300 – 500
Address: Connaught Place; Sector 2, Noida; Vasant Kunj; Saket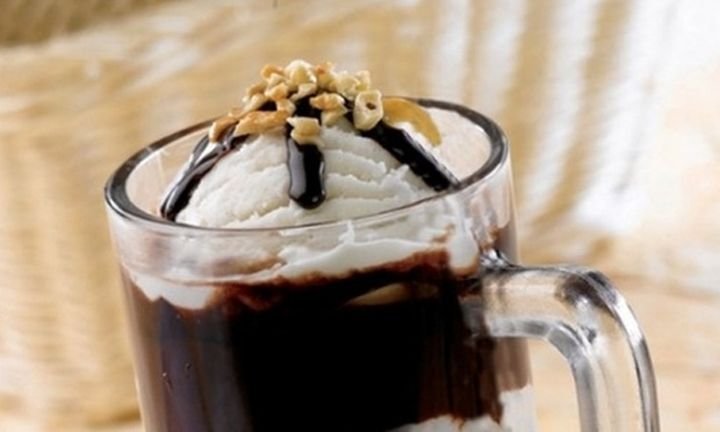 Cherry Comet
Located in the prime location of Cyber Hub, Gurgaon, Cherry Comet serves instant ice creams. Since they are prepared right in front of you with liquid nitrogen, it eliminates the use of any preservatives. They are as fresh as they come! The unique flavours like Banarsi Punch (paan), Horlicks Hustle and Boomerang (bubblegum) make it even more special.
Cost for 2: ₹400 – 500
Address: K5A, Near Building 8B Entrance, DLF Cyber hub,Gurgaon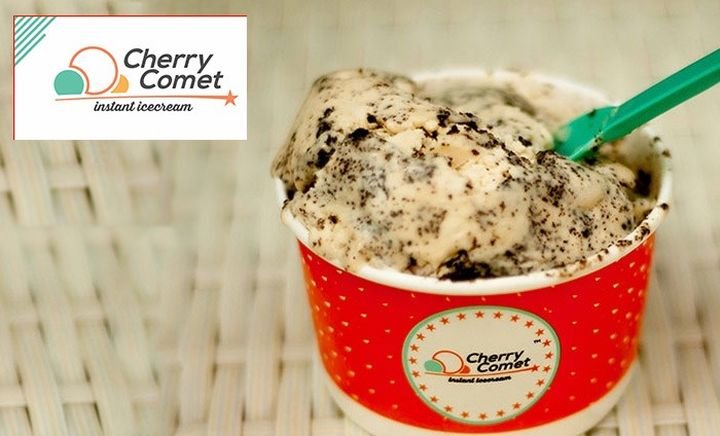 Frugurpop
Frugurpop is an ice pop made from fresh fruit and other organic ingredients. The ingredients are sourced from all over the world. Italy for fruit compotes and succulent berries, Belgium for chocolate, Madagascar for Vanilla, among others. The popsicles contain 100% natural fruit, no added colour or flavour and no preservatives. Their Le Choclatier is a must try.
Cost for 2: ₹300 – 400
Where: Block B, Sushant Lok III, Sector 57, Gurgaon, Haryana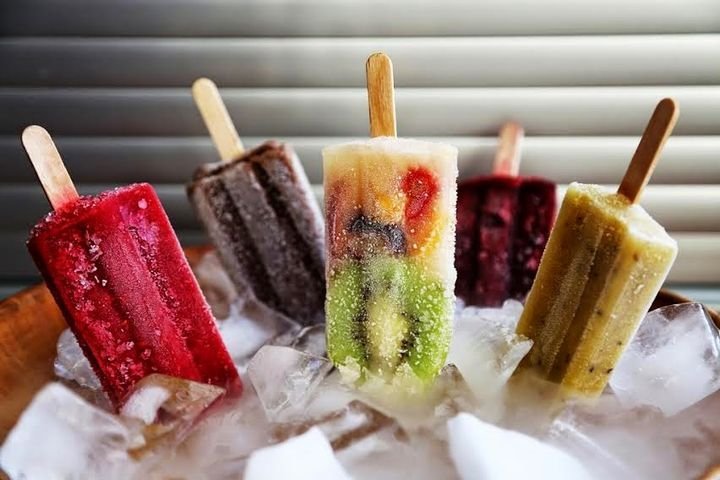 Gelato Roma
This tiny parlour is located in a small corner of Hauz Khas Village. They serve delicious, no-chemicals-no-additives, low sugar ice creams in limited flavours. It's first ever Gelato Truck in Delhi serves delicious ice creams made with high quality ingredients. Do try their Roasted Pistachios and the Dark Chocolate flavours. The Baileys, Irish whiskey, Ananas are also equally heavenly.
Cost for Two: ₹250
Address: 2, Hauz Khas Village, New Delhi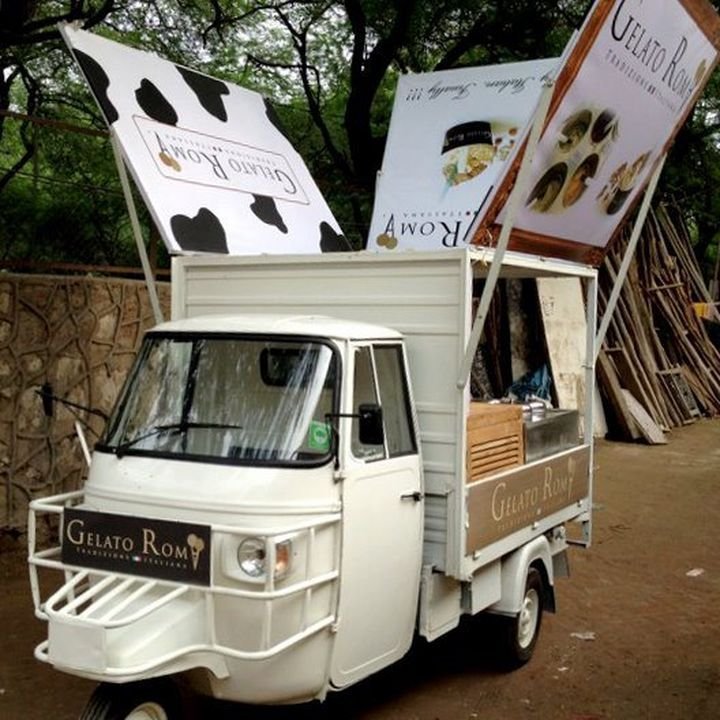 So go on and gorge on some beautiful ice creams this weekend!