Alcohol is a proof that god loves us and wants us to be happy. And he has spoiled us with endless choices. While most of us enjoy a drink to get high, there is much more to it. There are liquors which are exquisite because of its tasting notes and intricate aroma. The better the ingredients and distilling processes, the more expensive and better is the liquor. However, all that quality comes with a price.
Here are world's most expensive liquors that will make you feel really poor.
#10 Glenfiddich's 50 year-old Single Malt Scotch Whisky
Price: $16,000 or ₹
10,17,200 approx
This exquisite whisky is drawn from two exceptional casks which are matured for 50 years. Only 50 bottles of this single malt Scotch whisky are released every year and they are too expensive.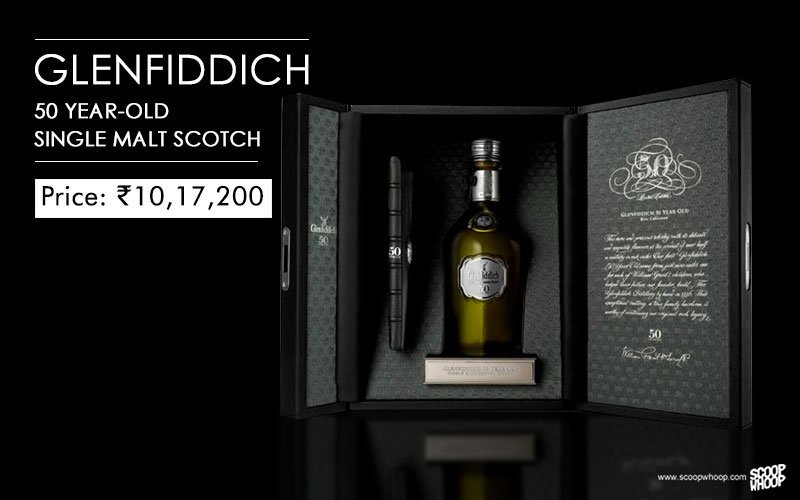 #9 Highland Park 50 year old Single Malt Scotch Whisky
Price: $17,500 or ₹11,12,562 approx
It is rich and spicy with excellent tannins and notes of muscovado sugar to the fore with a hint of wax. When reduced, flavors of orange peel, camphor and clove emerge.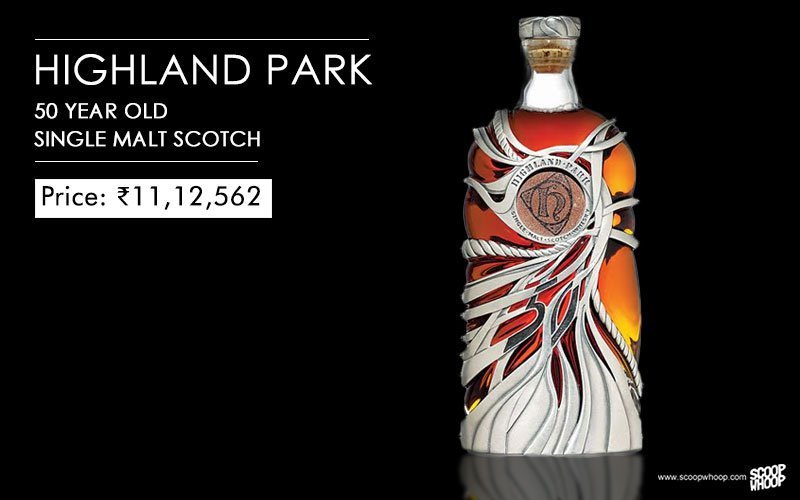 #8 Macallan 60 year old Single Malt Whisky
Price: $20,000 or ₹12,71,500
It is one of the best alcohols you can have on your shelf. It's topped off with a crystal stopper with a copper cap made from an old Macallan still. All of it comes in a sleek, high-polish black lacquer box which is extremely classy.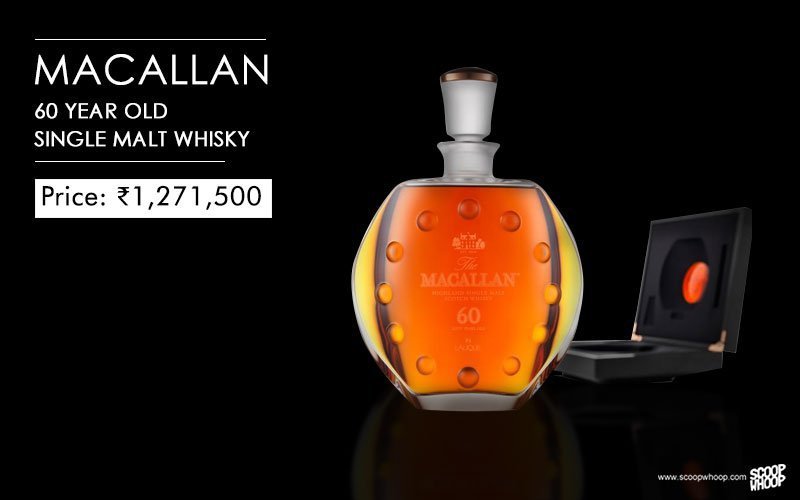 #7 1926 Macallan Fine and Rare Collection
Price: $75,000 or ₹47,68,125
The 1926 Macallan Fine and Rare is one of most expensive whiskeys in the world. It is also described as dry and concentrated with a licorice after-taste.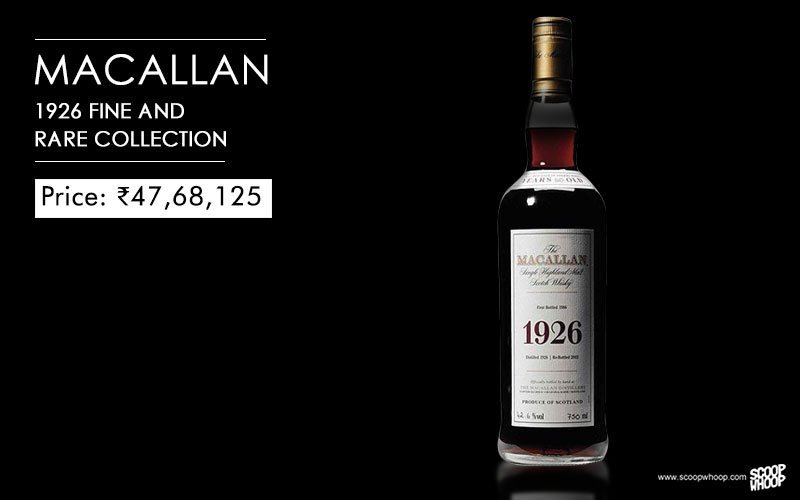 #6 Dalmore 64 Trinitas Single Malt Whisky
Price: $160,000 or ₹1,01,72,000
Till date, only a handful of 64 year old whiskies have been released. Only 3 bottles of this whisky were released. Only the finest materials were used in the making of this luxurious and elegant masterpiece.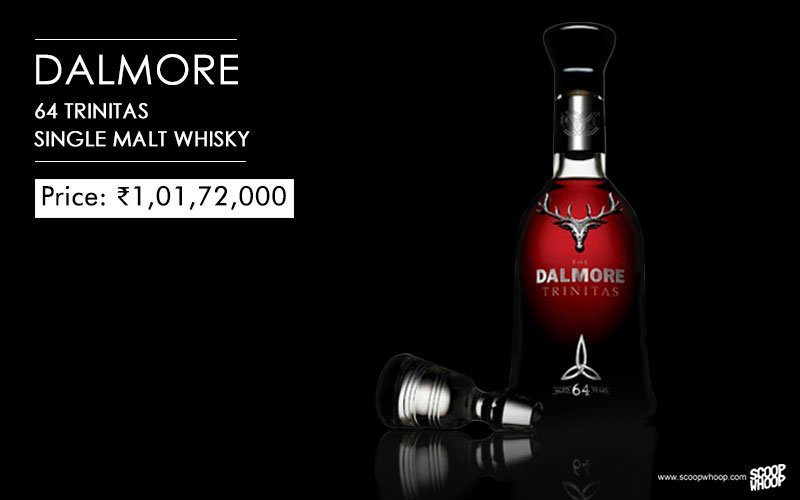 #5 62 year old Dalmore Scotch Whisky
Price: $200,000 or ₹1,27,15,000
Containing a spirit dating as far back as 1868, the "liquid gold" sits in a specially made wooden presentation case, which Dalmore says took over 100 man hours to create.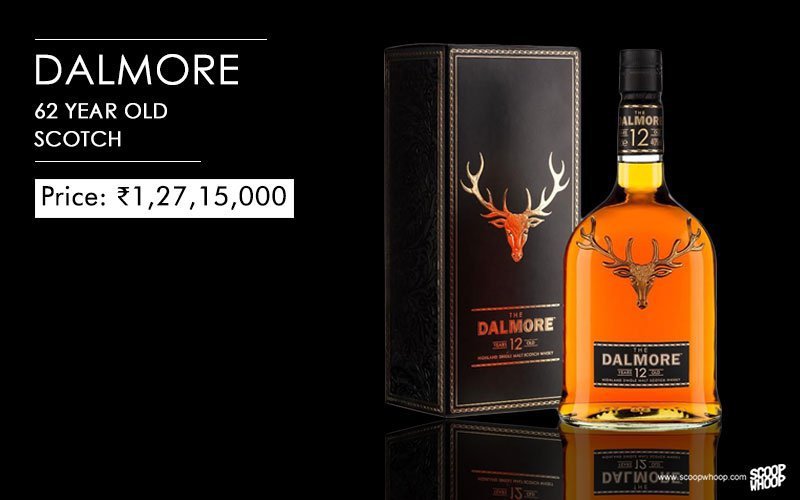 #4 64 year old Macallan Single Malt Scotch Whisky
Price: $460,000 or ₹2,92,44,500
This whisky was taken from three sherry-seasoned Spanish oak casks, filled in 1942, 1945, and 1946. The Macallan 64-year-old single malt whisky comes in a one-of-a-kind "Lalique: Cire Perdue" crystal decanter.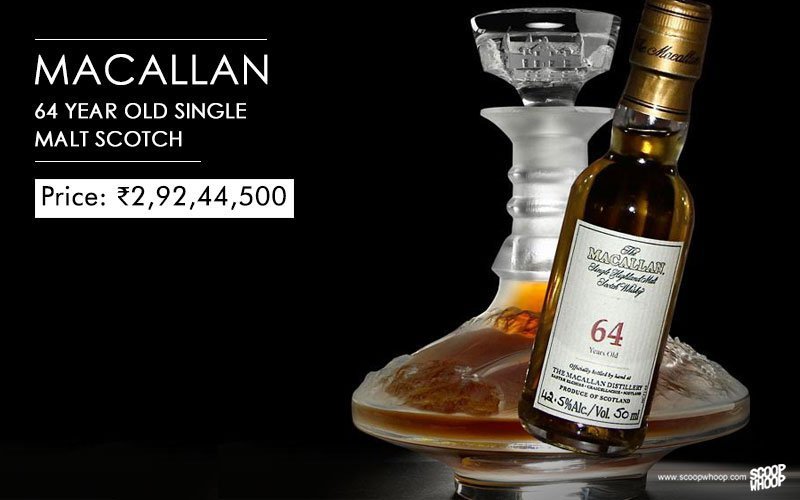 #3 105 Year Old Master Of Malt
Price: $1.4 Million or ₹
8,90,26,630
On 1st April. 2011, a 105 year old Master of Malt was suddenly discovered. It was said that this was prepared in Aisla T'Orten distiller in the Highlands before spending 105 years in the basement of an Aberdeen based historian, Allie Sisell. Unfortunately, this was just an April Fools' Prank.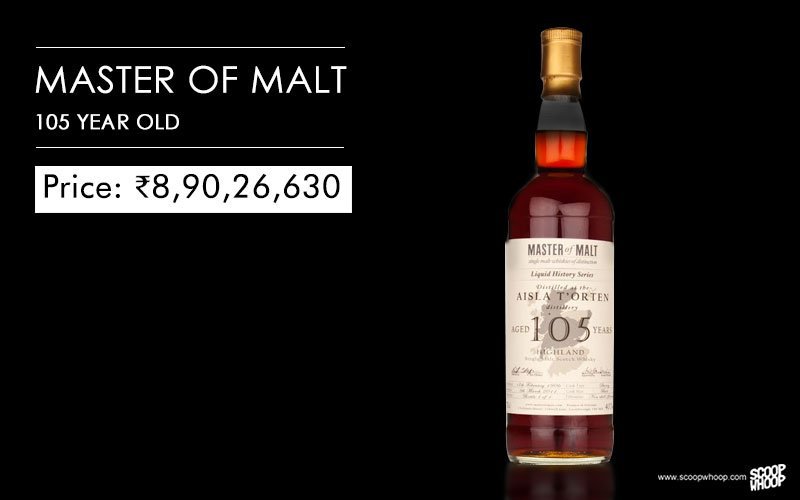 #2 Tequila Ley
Price: $1.5 Million or ₹
9,53,85,675
This comes in a hand-crafted, one liter, two-piece bottle. One half of the bottle is pure platinum while the other is pure white gold. The two halves are held together by a solid platinum emblem and it costs accordingly.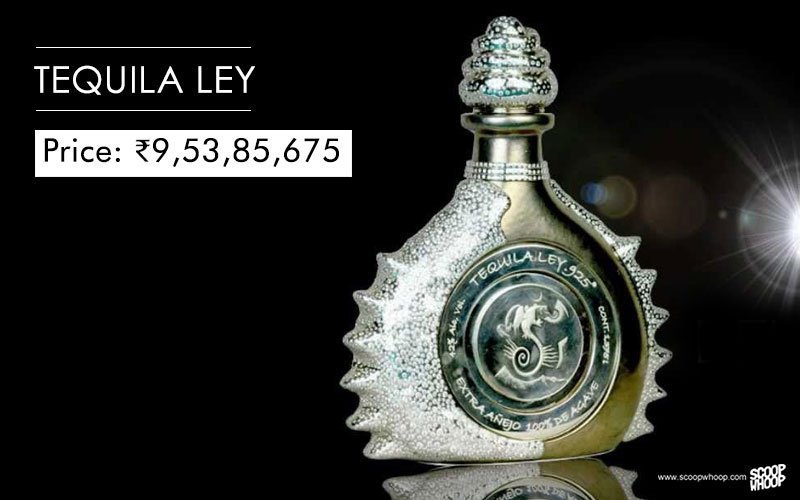 #1 Henri IV Dudognon Heritage Cognac
Price: $1.9 Million or ₹12,08,59,855
This is the world's most expensive cognac and is packaged by jeweler Jose Davalos. This expensive liquor was produced in 1776 and is aged in barrels for more than 100 years. The cognac is then packed in a bejeweled bottle, which is dipped in 24 K gold and sterling platinum. It is then decorated with 6,500 brilliant cut diamonds.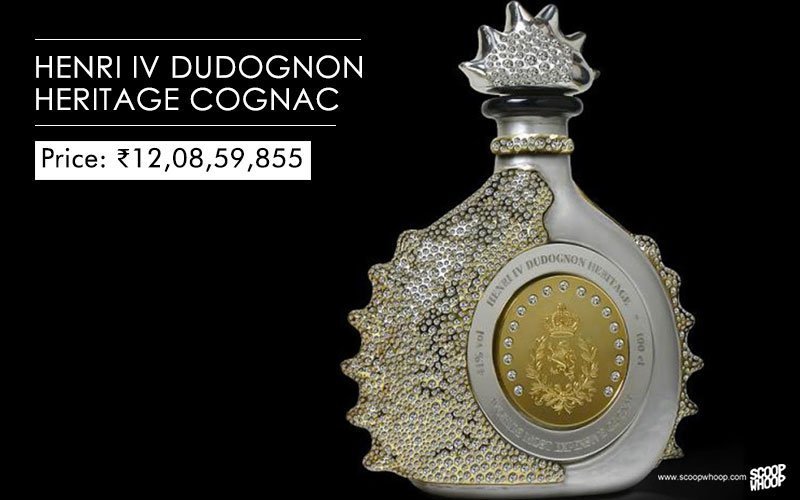 Cheers!