When news of the Indian Super League launched by the All India Football Federation in collaboration with IMG-Reliance and Star Sports first appeared in October 2013, it was unclear what would come of it. Yet here we are in 2015 and the league is well into its second season. And let's face it, it has been a much-needed platform to all the local players and prodigies to come and showcase their talent.
So here's our pick of the ones which, we think, can someday take India to the World Cup:
1. Sunil Chhetri – Forward for Mumbai City FC
Currently the captain of the Indian football team, Chhetri is the all-time international top goalscorer with 47 goals in 82 appearances! Born in Secunderabad, he began his career in 2002 with Mohun Bagan. One of the best players in the country, Chhetri has also been named AIFF Player of the Year four times in 2007, 2011, 2013 and 2014.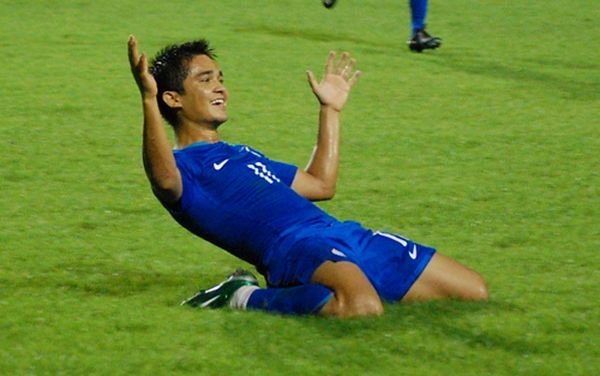 2. Robin Singh
– Forward for Delhi Dynamos
At 25 years of age, Robin Singh has established himself as one of the household names in Indian football. The forward who started his career at Tata Football Academy (TFA), got his big break at the age of 19 when I-League giants East Bengal decided to shell out 50 lakhs for the young forward back in 2010.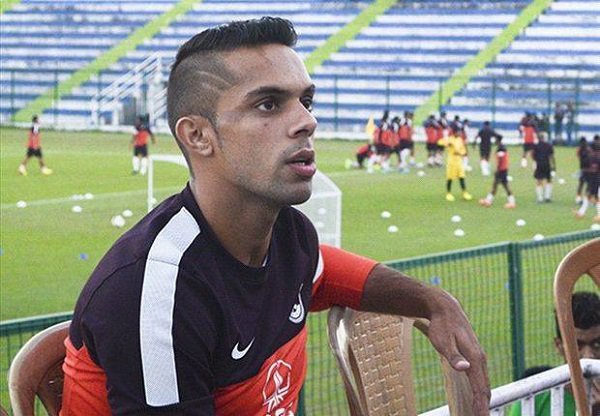 3. Subrata Paul – Goalkeeper for Mumbai City FC
India's No. 1 shot-stopper for a while now, Subrata Pal has been one of India's outstanding players of the new millennium and is rated among the best goalkeepers in Asia. A product of the Tata Football Academy, his agility and reflexes have helped him pulling off some really incredible saves! He has stints with the leading clubs of India and helped them to several trophies, East Bengal's triumph in the Federation Cup 2007 being a notable example.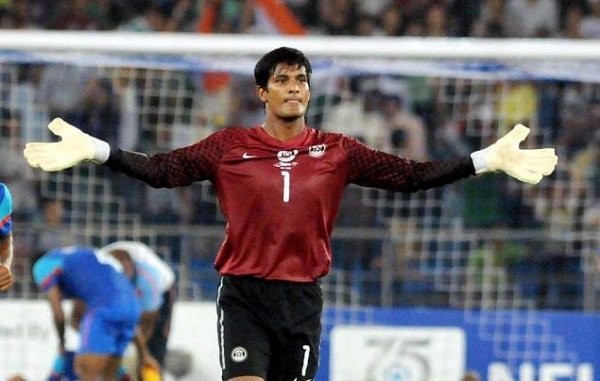 4. Mehrajudin Wadoo – Defender for FC Pune City
Although he was a striker in his school team, Mehrajuddin Wadoo has stamped his class as a central defender and defensive midfielder at the club and international level. The muscular player with a delicate touch has made himself indispensable, playing for leading clubs across the country, including the big three in Kolkata. Wadoo has tasted some great domestic and international success in a colourful and varied career.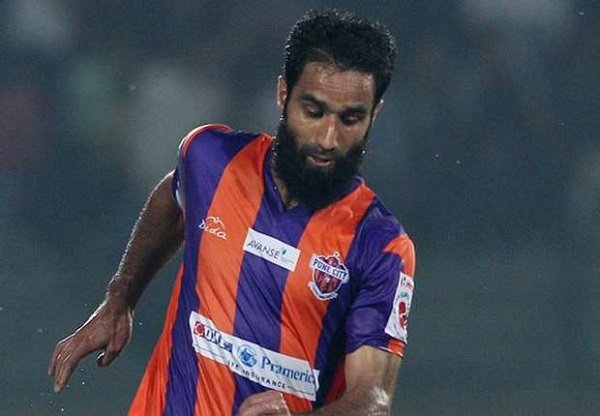 5. Rino Anto – Right Back for Atletico de Kolkata
He started his career back in 2008 after graduating from the Tata Football Academy in Jamshedpur. In a short span of time, he's already played for some of India's best teams, including Bengaluru FC. He also made his international debut earlier this year.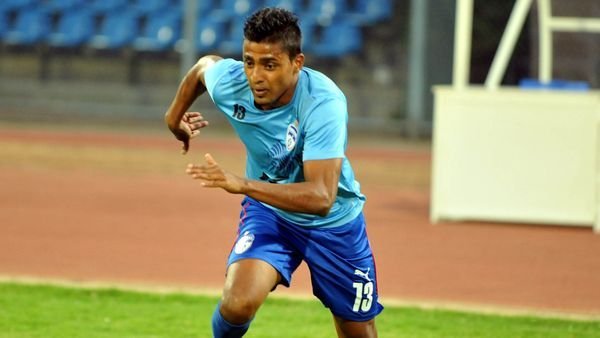 6. Eugeneson Lyngdoh – Midfielder for FC Pune City
In 2011-12 when Lyngdoh was with Rangdajied United, he finished as the top scorer, scoring four times. In 2015, Lyngdoh was rewarded for playing an outstanding season where he made 33 appearances, scoring 9 times and assisting 16 times. He was named Bengaluru FC fans' Player of the Year and the players' Player of the Year.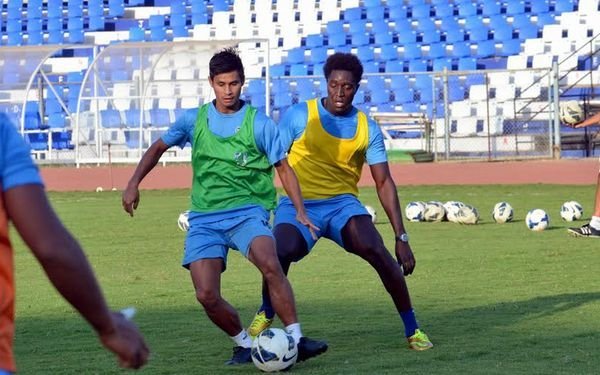 7. Mohammed Rafi – Forward for Kerala Blasters
Rafi came through the ranks of SBT (State Bank of Travancore) and came into limelight when he scored 4 goals in one season in 2004. However, he outdid himself in 2009-10, when he finished the season with a record 14 goals, which is the best for an Indian striker.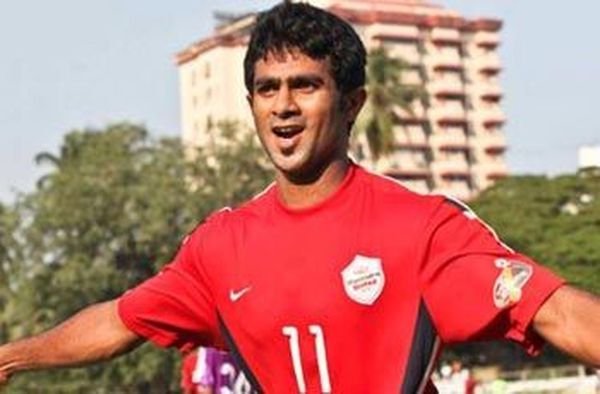 8. Sehnaj Singh – Midfielder for Delhi Dynamos
This ace footballer started his career after graduating from the Gurdaspur Football Academy and Chandigarh Football Academy. He was signed for Mohun Bagan where he appeared 18 times in the centre of the midfield and helped his side in becoming I-League champions.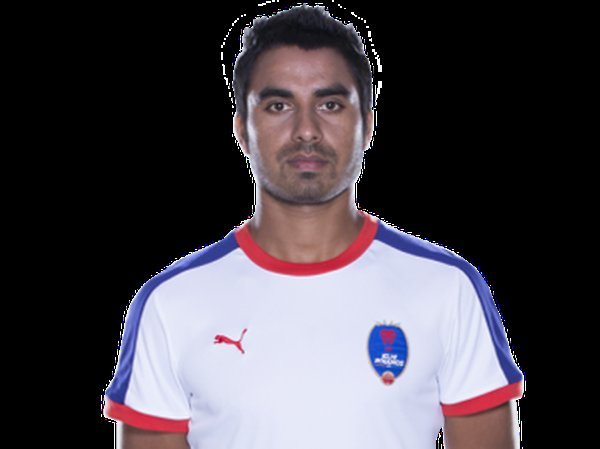 9. Gabriel Fernandes – Right Winger for Mumbai City FC
Fernandes began his career at Sporting Clube de Goa before joining FC Mumbai in the I-League. He scored his first goal against Sporting Goa, the team with which he started his career while playing for Mumbai in 2014. Fernandes then scored his first league goal for Pune against Mohammedan. He currently rules the right flank for Mumbai FC in ISL.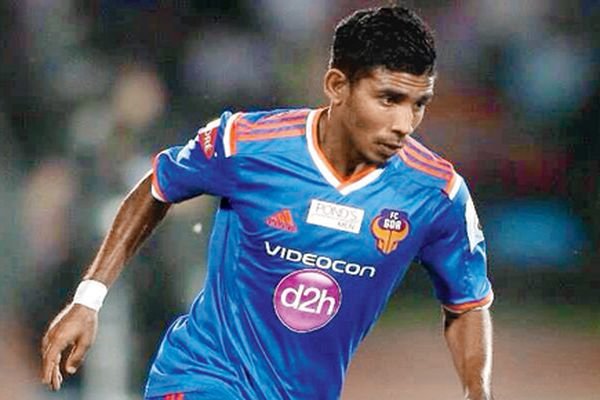 10. Mandar Rao Desai – Left Winger for FC Goa
Desai is famous within the football fraternity for being quick on his feet and his outstanding pace which leaves opponents in his wake. He captained Goa-India during the 2014 Lusophony Games where he made 4 appearances and scored once, as he led his team to the Gold Medal, beating the Under-20 team of Mozambique in the final.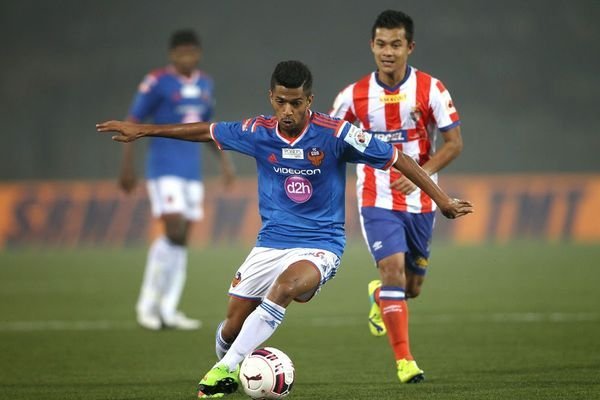 11. Arnab Mondal – Centre Back for Atletico de Kolkata
Born in Kolkata, Mondal started his career with Mohammedan before joining Prayag United. He was part of the India U-23 team against Qatar in the 2012 Summer Olympics Qualifiers. Mondal has been so consistently good that his coach made him captain of the senior team for the World Cup Qualifiers against Oman in June this year.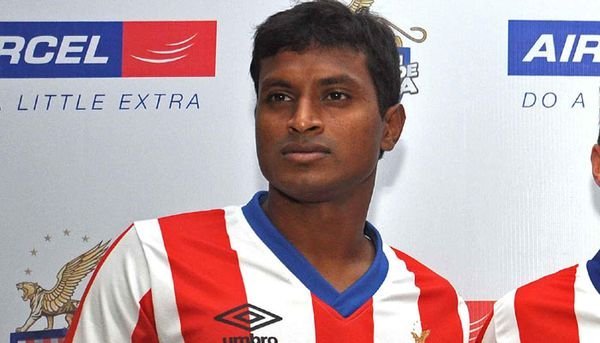 Now, that's what you call a Dream Team.
Sponsored by ISL