Your college years is the best time for you to travel. Getting permission from parents is not as tough and there is no boss yet to cancel your leave request. The coursework isn't much either so if you can sort out the money issue, the road is open.
College is that time when you're no more a kid but still not an adult. Travelling to different parts of the country, seeing new things and meeting new people can go a long way in shaping you as a person. Here are 15 destinations across India that you should visit with your college friends:
1. Live your jawani in Manali
If your college is in Delhi or thereabouts, Manali is probably the first place you should head to. Ease of access, picturesque mountains, awesome friends and a Bollywood film as your reference point, this destination is already a darling of every college group. Add to it, paragliding, rappelling and a visit to the Great Himalayan National Park and you just wouldn't want the trip to end.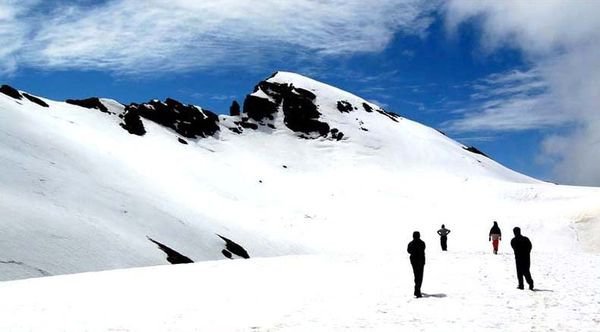 2. Go on a bike trip to Leh
If you are an all boys group, make sure you don't miss this road trip. If you have girls along, well, it makes it all the more memorable! Rent Royal Enfields and get ready to put your endurance skills to test. Brave streams of ice-cold water, snow-capped mountains and glacial melts to complete this Mecca of all road trips!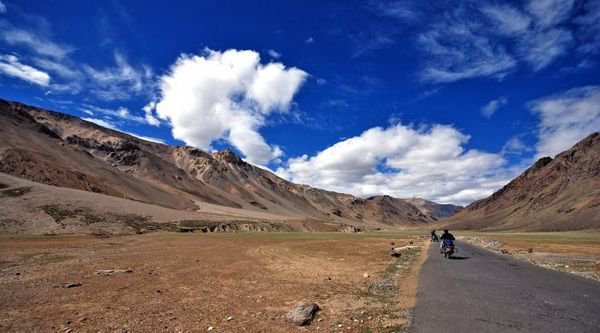 3. Push yourself a little and visit Ladakh
You don't get to visit Ladakh everyday. But you should make sure you go there at least once. Visit the Pangong Lake and experience cotton candy clouds over you and unblemished water at your feet. Also, try the Yak Safari to navigate your gang through the glacial valleys.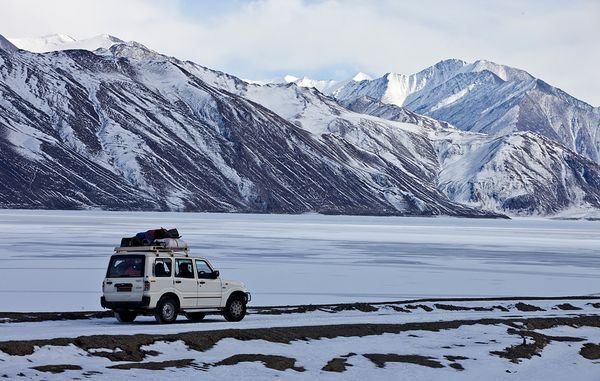 4. Camping and Rafting in Rishikesh
Tell your parents that you are off to wash your sins away in Ganga Ji because they'll never allow you to go rafting on the roaring Ganga rapids. Call up any adventure sports operators in Rishikesh (there are plenty) and make your reservations for the raft and tent on the riverside, in advance. Keep beer cans and a volleyball handy and you would want to spend the rest of your life over there!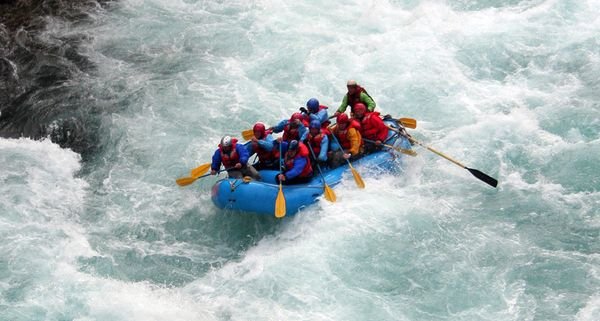 5. Visit the City of Dreams, Mumbai
If you've never been to this city as a kid, there is no denying the fact that you've always wanted to catch a glimpse. You need to be there once to experience life on the fast lane first-hand. Once you get out of college, the competition is going to be cut throat and a day in Mumbai will give you an idea. Take a ride on the famous Bombay local and you'll know what I am talking about. Be prepared, life is not going to be easy!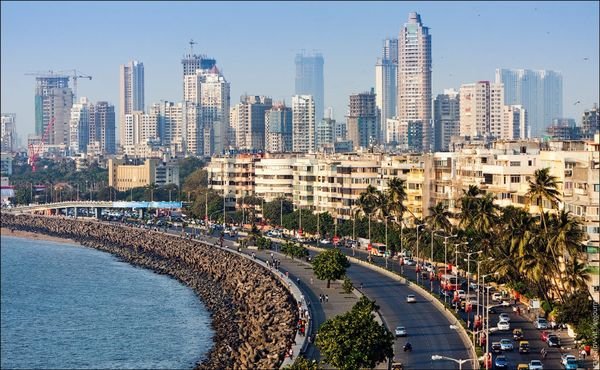 6. Take the Mumbai-to-Goa road trip
Haven't you watched Dil Chahta Hai ? Rent bikes (or maybe a car) and hit the highway heading to Goa. Enjoy the changing surroundings as you move from a bustling Mumbai to a laid back Goa ! And yes, if the weather gets too humid, don't forget to stop for a quick nariyal paani break!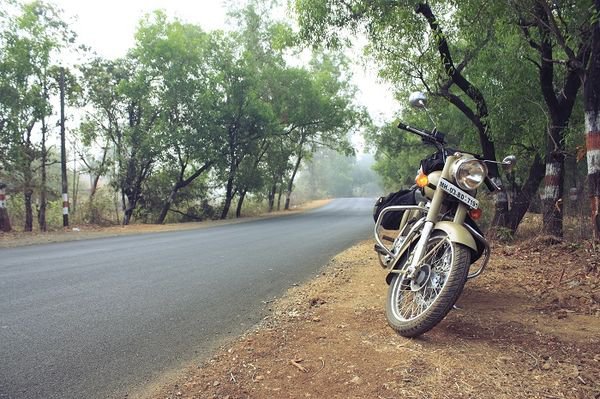 7. Go Goa
You don't need anyone to tell you why Goa is simply the best destination to visit in your college days! Ever since you heard about that place as a kid, it has to be on your travel list. Add to all those evil intentions, the Sunburn Festival and a trek to Dudhsagar waterfalls and you'll have experienced nirvana !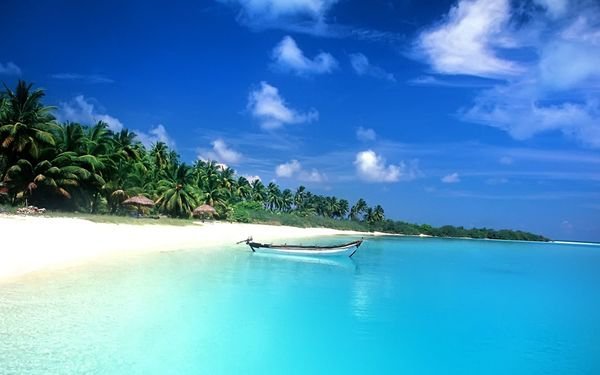 8. Taste the local flavours in Jaipur
If mystical palaces, royal gardens and folk flavour is your taste then Jaipur is the place to be. Gorge on delectable local cuisines in Chokhi Dhani and make Elephants your royal ride . Also expect to run into the who's who of the country, if you are planning to visit the place around The Jaipur Literary Fest.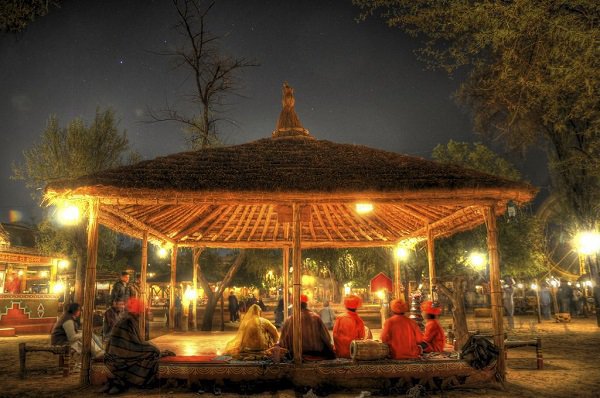 9. Explore the wild in Bandipur Forests
If your group has a wild streak, let it take over. Located at the foothills of the Nilgiris, visit the dense jungles of Bandipur, Karnataka, and expect to run into endangered Asiatic wild elephants, jungle monkeys and even a wild cat along your way. Just be sure you follow the rules of the jungle!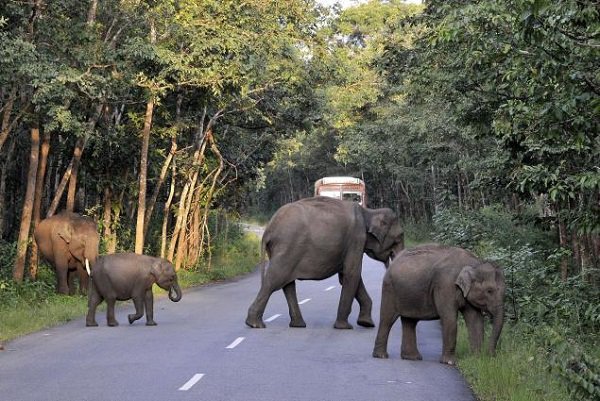 10. Go camping and dune bashing in Rajasthan
College life is the best time to explore the unexplored. If never-ending stretches of sand is your thing then you should definitely visit Rajasthan! Camping on stretches of nothingness under gleaming stars will make you appreciate the raw beauty of India even more. In fact, it will make you question the purpose of existence. Oh and the desert safari in Bikaner and Jaisalmer would just make for a  Dubai on budget!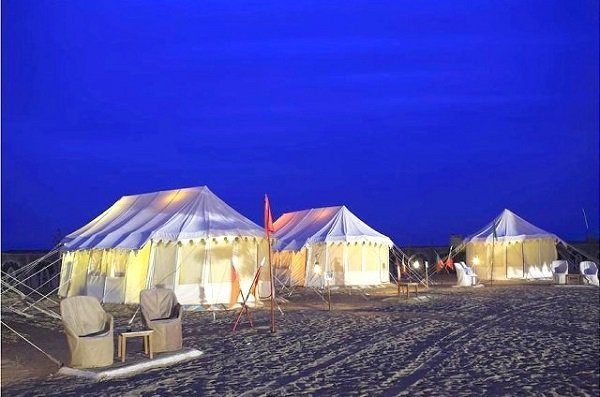 11. Flirt with the supernatural in Bhangarh
If your group has had enough of small time spooky thrills, pack your bags and visit India's most famous haunted place, the ruins of Bhangarh! Located in Alwar, Rajasthan, you need to be around the place after sundown for some serious adrenaline pump. Who's the brave one in your group and who's the wuss, you'll find out in Bhangarh!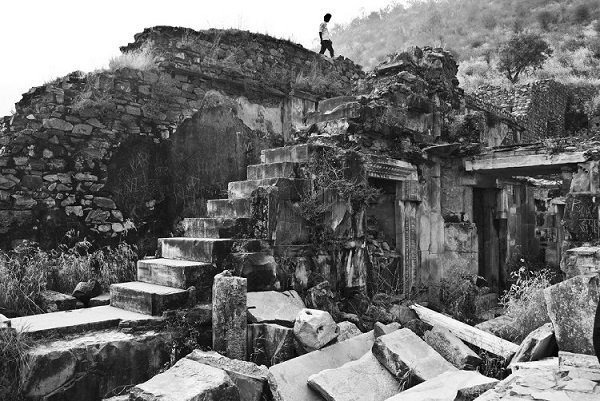 12. Explore the coral reefs in Havelock Island, Andaman
If your group has travelled on all of Indian soil, try plunging into the deep Indian waters! Jet pack to Havelock Island, take your bestie's hand and go snorkelling beneath the azure waters and witness the splendid coral reefs, only to come back with unforgettable sights.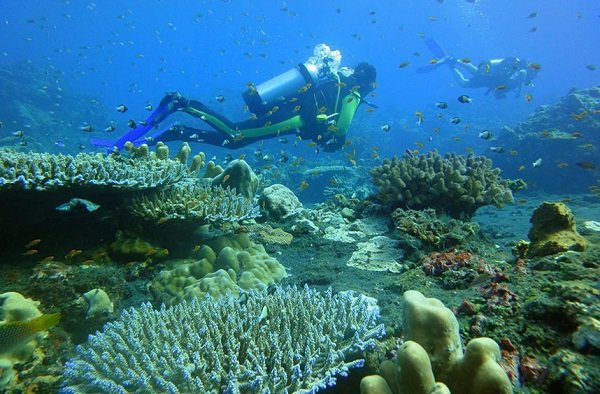 13. Visit Coorg, India's very own Scotland.
If you need to beat the pressures of putting up in a metro city, visit Coorg and do just nothing! Revel in the cool air, lush green surroundings and enjoy some locally grown delicious tea and your batteries will be charged like never before. After a hard semester of studying and slogging, this would be the perfect place to unwind, think about it!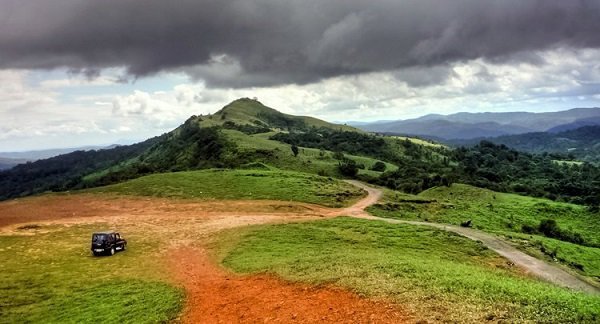 14. Go skiing in Auli
Go skiing in the Himalayan mountains of Auli, Uttaranchal, and nobody will be able to catch up with you! Surrounded with magnificent Oak forests and enthralling views of Mana Parbat and Neelkanth, Auli is one of the best skiing destinations of India. You obviously can't fund a trip to Switzerland when you're still in college, but why not Auli?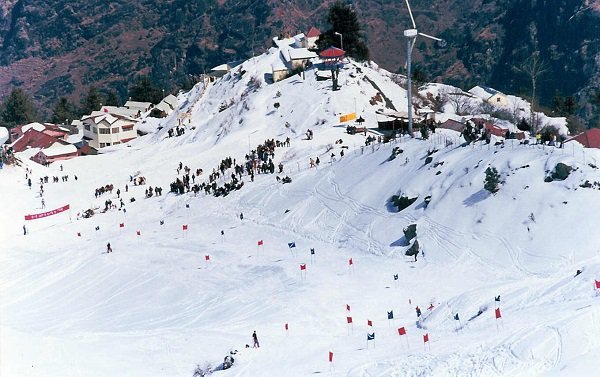 15. Rediscover brotherhood in Punjab
Witness the remains of the traumatic freedom struggle at Jallianwala Bagh, fill yourself with patriotism watching the Indian army parade at the Wagah Border and embrace your spiritual self at the Golden Temple. A visit to these places will fill you with a sense of patriotism and purpose and you will perceive India and religion with new eyes. As you head back to college after this trip, you will be a changed person from the inside!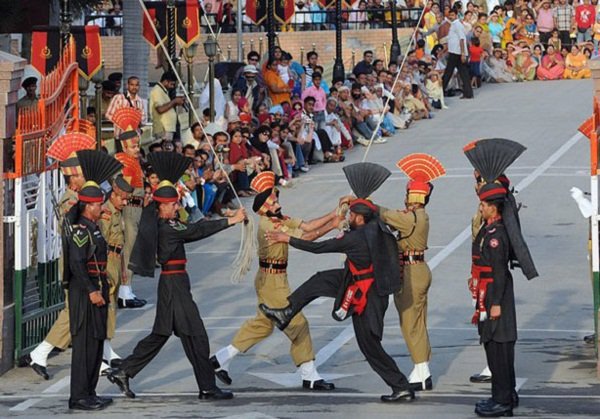 Travelling is a beautiful experience and you learn many things along the way. You will see new places, realize new things and will also make friendships that will last a lifetime. You will start feeling lot more independent and will come back a changed person. So don't just plan, go for it because… you only go to college once. You will never have so much time again!