Malls have always been the answer for 'dates' in Mumbai. You either go for a movie, meet up at a coffee shop – or if you're cheap like the author meet over Bhagat Tarachand's budget Thalis. (Not the best place if you're taking a girl out, trust me.)
There are tonnes of places to explore, and it's better if you keep it slightly unconventional apart from only meeting over meals. Go out, explore the outdoors, go on a trek, go to an amusement park. We've compiled a list of 30 places you should try out for your next date; these include a few legends, but a lot of diverse options:
1. Aram Vada Pav, Fort
Located below Capitol cinema, it serves one of the most iconic Vada Pavs the city has tasted. Being very near to CST station, a lot of the commuters have their evening snack over here before they get on to the train headed home. Value for money and finger licking good food, what more do you need for a date?
2. Late night coffee on Marine Drive
Wake Up Sid! made the spot memorable for quite a few with the protagonist citing that as his favorite spot in the city. It's an excellent idea to take your date out for a late-night coffee at Marine Drive as you sit there and the breeze hits your face.
3. Rainforest, CBD Belapur
This theme restaurant literally has 'trees' in the seating area, giving you the most authentic feel of eating in a Rainforest. It could be an interesting option to go out for a date in a place like this, since theme-restaurants are still such a rarity in India.
4. Madras Cafe, Matunga
Move over Starbucks and its expensive coffee, and head to Madras Cafe for its Medu Vada Sambar and filter kaapi . Authentic South-Indian is the reason you should take your partner for a early morning weekend breakfast.
5. Bayview, Colaba
If cheap alcohol is your thing and you don't mind the view of the Arabian sea, this is one place you should definitely try out. It's not expensive like Pizza by the Bay, and still offers the same majestic view. Ideally, just before sunsets.
6. Birdsong, Bandra
If you're a health-freak and a stickler for organic stuff – Birdsong is your spot. In the midst of the bustling Bandra traffic, is this quaint little place with crowd favorites like the buckwheat crepes and quinoa salad.
7. Ice-skating (Atria, R-City and Phoenix Market City)
Don't meet over food, for a change. Do an activity, and ice-skating is just about perfect. You don't have to be an expert-skater for this, all the malls teach you, and also give you the option to do your own thing. Remember Rocky and Adrian from Rocky II?
8. Bar Stock Exchange, Saki Naka
This is a one of a kind place in Mumbai, at the moment. You have to install an app before you enter the restaurant and after 6 pm, the 'stock exchange' opens. The price of the alcohol available begins with the MRP as its base price and then depends on what everyone in the restaurant is ordering – which is kinda' fun, speculating the price of your favorite booze. Go on then!
9. Dome @ The Intercontinental, Churchgate
Dome, situated right on the Marine Drive-stretch offers the spectacular view of the Arabian Sea and posh surroundings for you to enjoy your evening as the sun downs on you and your partner. Slightly expensive though, which is why requires a little prior planning.
10. Aer @ Four Seasons, Worli
Aer didn't have the sea-view – so what they did was, made the highest lounge overlooking the city. The view is breathtaking, trust me. Expensive again, so if you plan on taking your date to this place – you might go during the happy hours (before 8 pm) or go in loaded for the beautiful skyscrapers at night.
11. Palm Beach Road, Navi Mumbai
One of the most beautiful stretches of roads in Mumbai, absolutely perfect for a late-night drive or a monsoon drive. Over the years, even though the traffic has slowly and steadily increased – this stretch of 12 kms is mostly empty late at night.
12. Woodside All Day Bar & Eatery, Andheri
Think you're a good singer? Or are you cool with making a fool out of yourself in front of your partner? Woodside is your perfect spot. Along with the finger-licking food on offer they have a Karaoke night each Wednesday night. All the best!
13. Gaylord's, Churchgate
Famous all over the city for its pastries and other desserts, this is a great place to head to after your meal in town. Sample the chocolate mousse – it is asli yum! God promise!
14. Segway & Pogo Stick tours, Thane
Move over the foodie-dates and go race your partner on a Segway! #Swag
Also, Pogo sticks if you will. If you and your partner still have the child in you, these dates should be so much fun!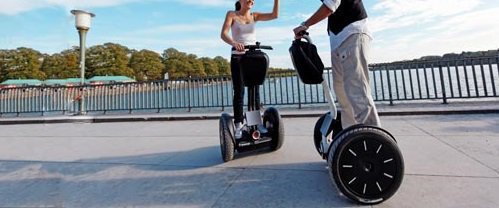 15. Jehangir Art Gallery, Kala Ghoda
Go out, appreciate 'real art'. Go to photography exhibitions, abstract art showcasing. It might feel a little pretentious at first, but over time you'll be cleansed with the magnanimity of art.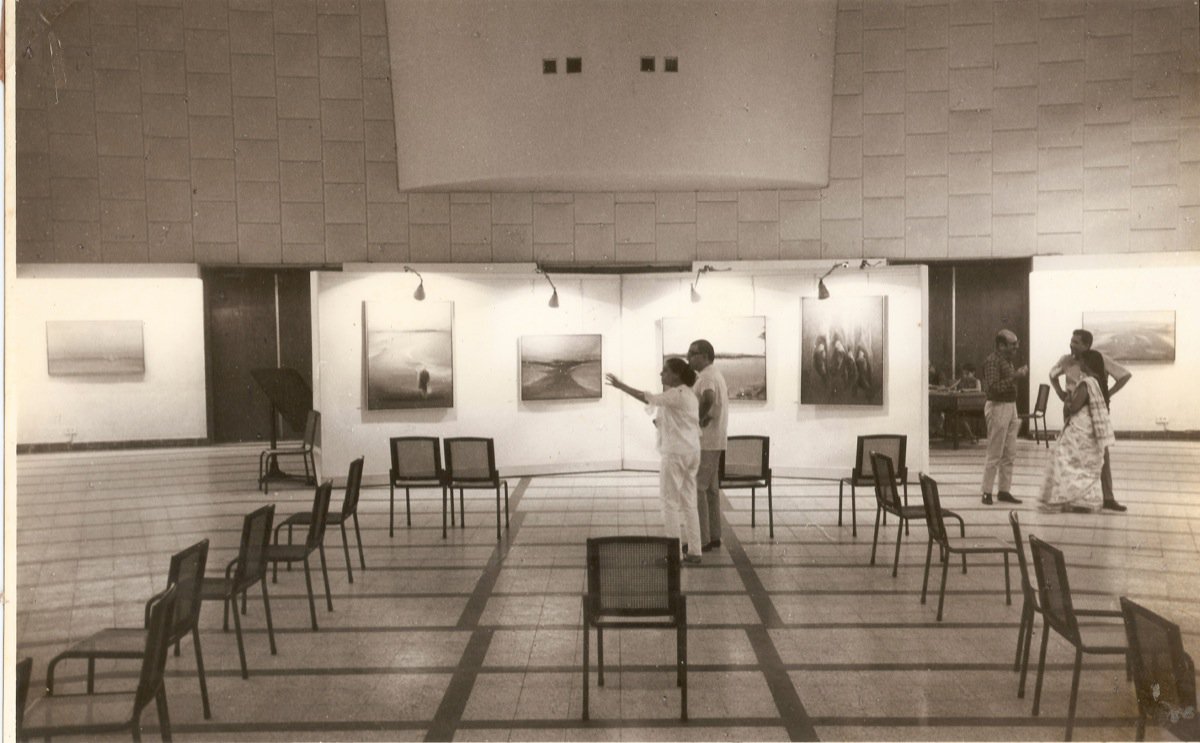 16. Bandstand, Bandra
Sea-face for the 'burbies'. You could come down to chill with your partner and sit on one of the clean benches while you're served hot tea. Or hop inside a cafe for your a hot cuppa' – countless cafes on Carter Road including CCD, Costa Coffee and The Bagel Shop. Your romance will definitely bloom!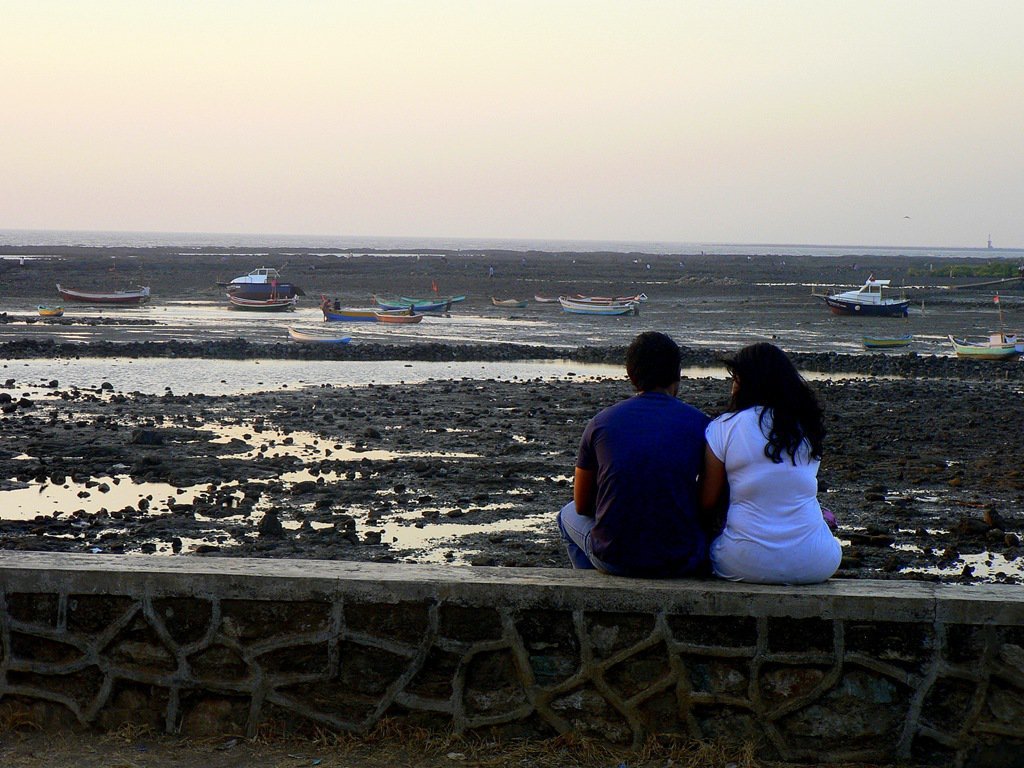 17. The Table, Colaba
It's an important occasion, and you would like to take your partner some place fancy? The Table, Colaba is the place you should head to. Famous for the world-class chef who heads the kitchen – Alex Sanchez, this is one place where your food will reach you with the most meticulous details looked at.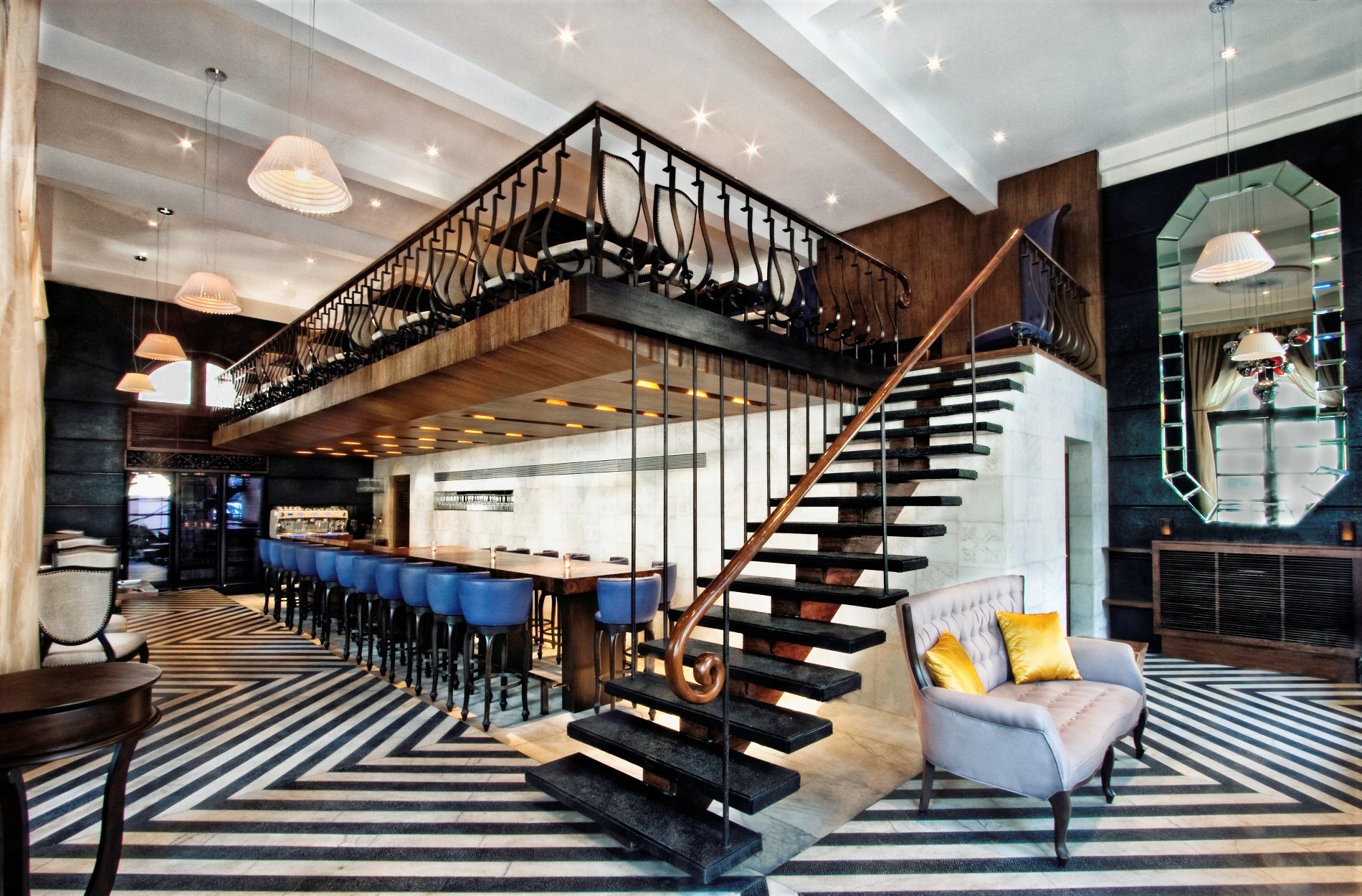 18. Adlabs Imagica and Aquamagica
The amusement parks' opened by the Adlabs group in Khopoli is a day trip for everyone in the city. Even closer, if you live in Navi Mumbai. These have been marketed as a family-bonding destination, however, the rides and the excellent food court ensure that the place oozes lots of potential for a 'date spot' for you and your partner.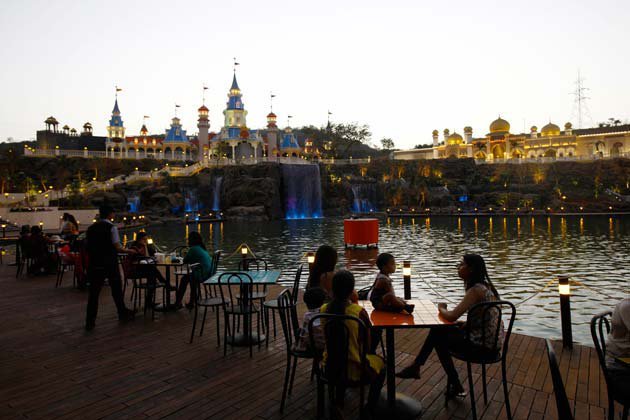 19. NCPA, Nariman Point
National Center for Performing Arts (NCPA), Nariman Point is the hub for some of the most interesting Theatre-screening from the British productions to western classical performances to live theatre performances from the likes of Naseeruddin Shah's group and others. This is a sure shot couples who have interests other than food and talking.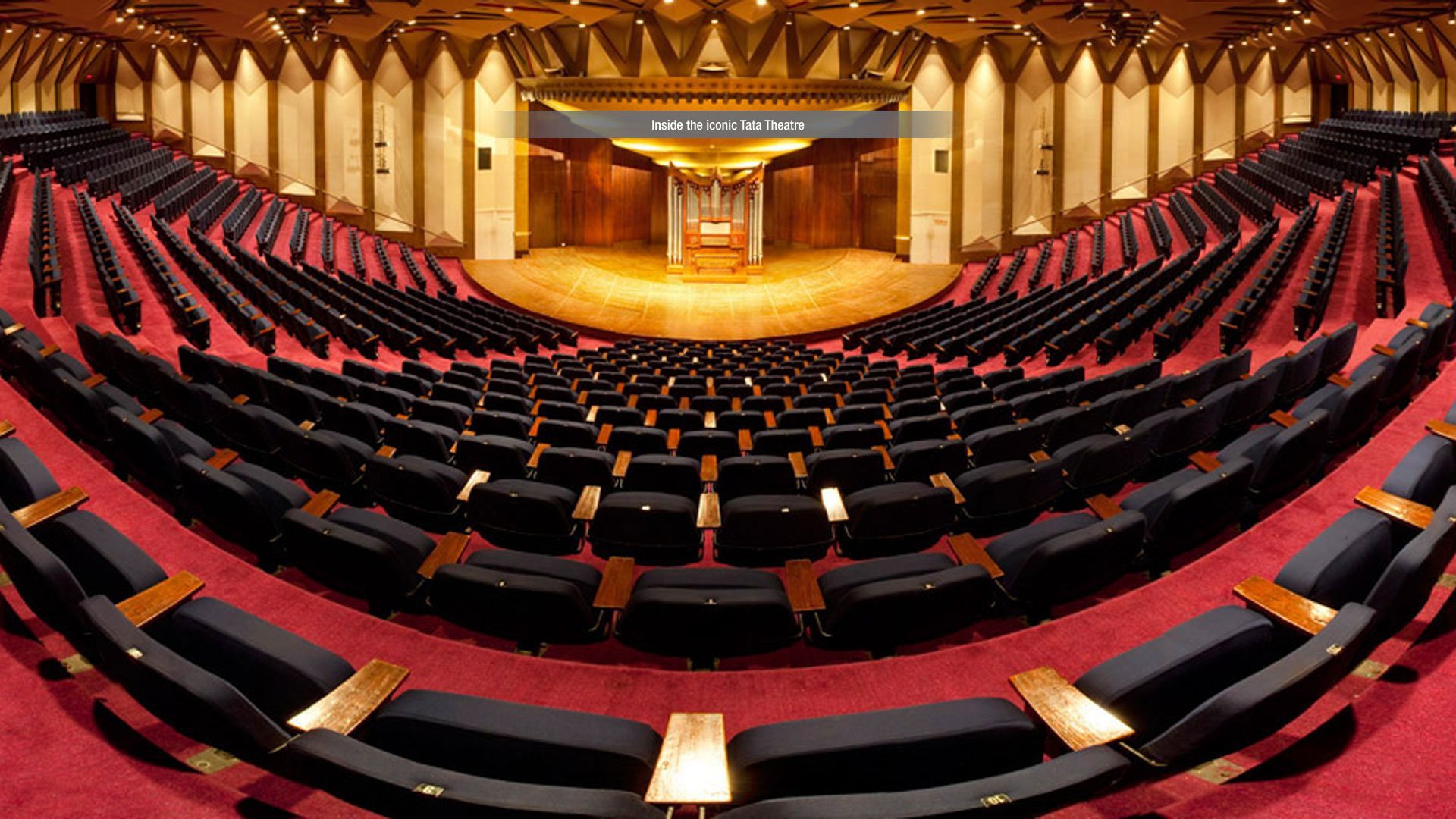 20. Nehru Centre, Worli
Move over the latest EDM performances by some world-renowned DJ and go listen to some Indian classical performances like the great Pt. Shiv Kumar Sharma with Ustad Zakir Hussain in a sensational jugalbandi . Can be an option for some.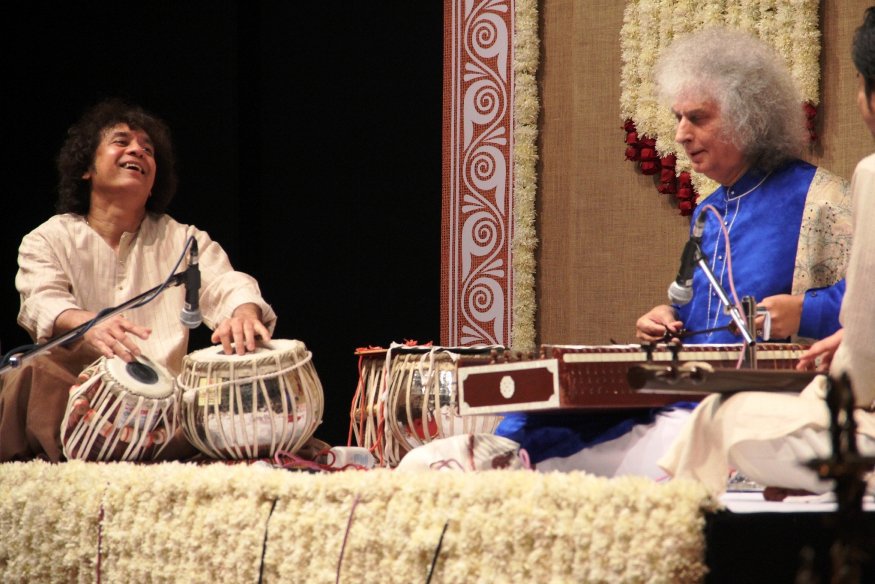 21. Prithvi Theatre, Juhu
Are you a theatre aficionado? This is the venue for some of the city's best theatre troupes. It also has a pretty hip cafe, if you feel like chilling in the food and drink area. This can be a very interesting option for those who like to immerse themselves into Arts.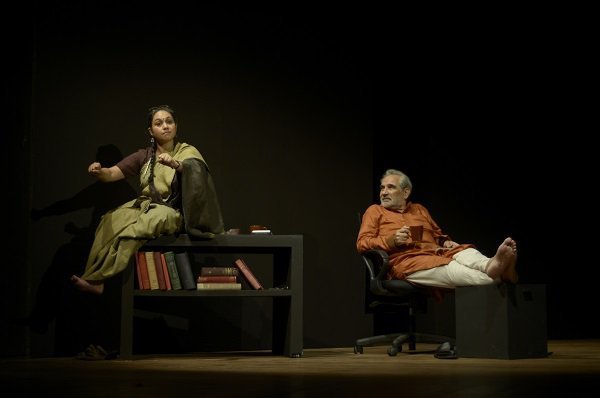 22. The Hive, Khar
Newly opened, and is fast catching on as the cultural hub for the city. This venue in Khar has stand-up comedians, live music performances, open mics for the amateur comics, every other day of the week. See their Facebook page and head to the show of your choice with your partner.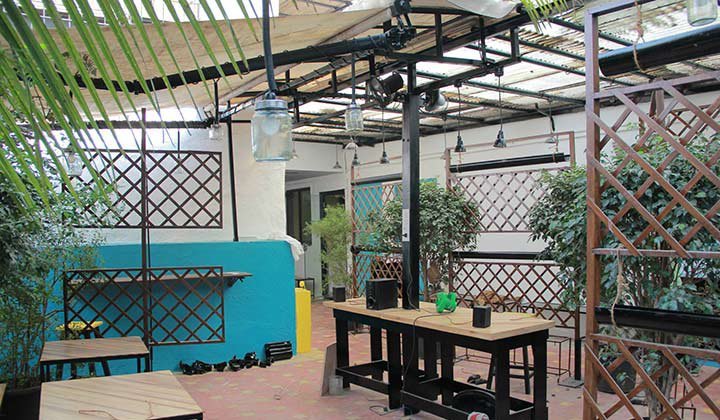 23. Canvas Laugh Factory, Lower Parel
The entire city's standup comedy scene rests around this one venue. The famous All India Bakchod, and for that matter all the famous comedians know around the country have definitely performed at this venue at least once. If you and your partner like having a good laugh, this could definitely be one splendid date.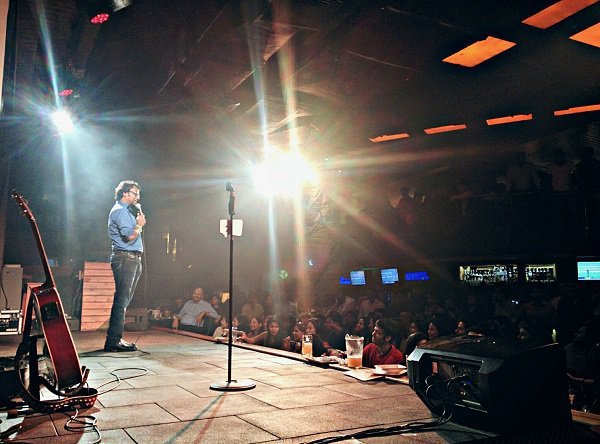 24. NSCI, Worli
National Sports Centre of India (NSCI), Worli, is the home for the Indian Badminton League in Mumbai and several other sporting events. If you and your partner fancy spectator sport as a date, then you might want to try this out.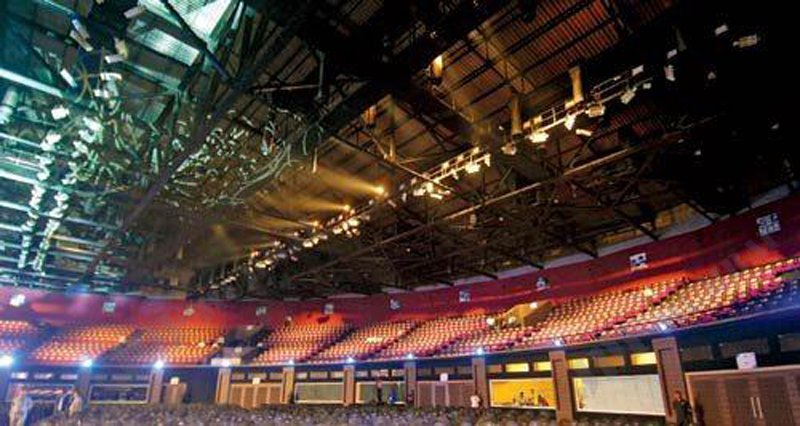 25. Sanjay Gandhi National Park, Borivali
Tired of the city's relentless smoke, traffic. Can't seem to find a getaway on your day off? Your getaway's right inside the city – the Sanjay Gandhi National Park, lets you hire bicycles to go all the way to Kanheri Caves about 3.5 kms inside the national park. Sound like a good date?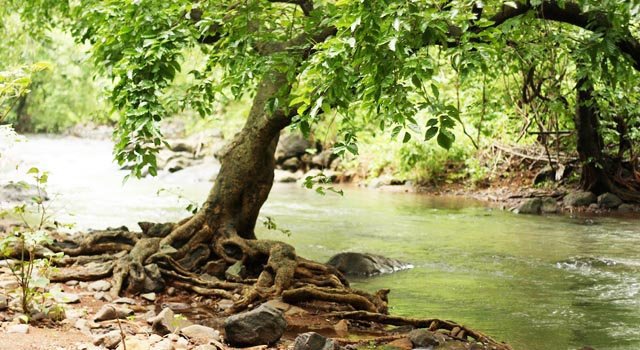 26. Karnala Fort, Panvel
Another trail, just outside the city near Panvel, Navi Mumbai, lies the Karnala Bird Sanctuary. Also home to several trails to the top, which is home for the Karnala Fort. It is the most fun thing to do in the monsoons, in the midst of heavy clouds and the all round greenery, so much romantic!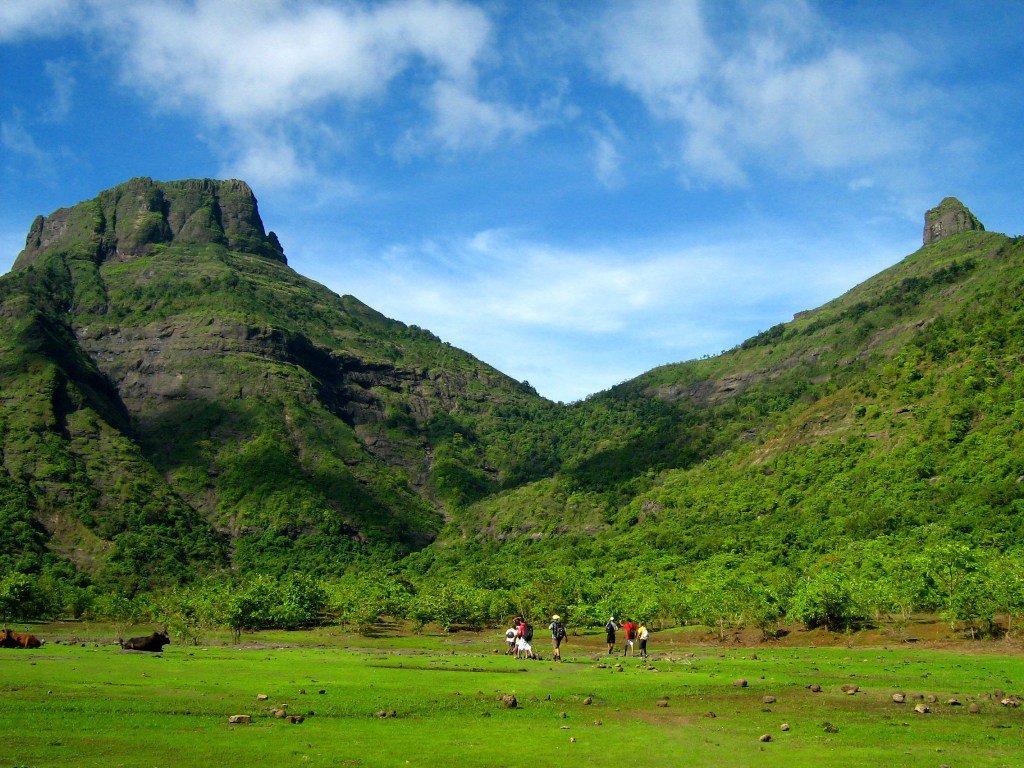 27. CSMVS, Fort
If you're the academic type couple, you might want to head to the Chhatrapati Shivaji Maharaj Vastu Sangrahalya – in other words a museum showcasing the history of Mumbai. Fancy that?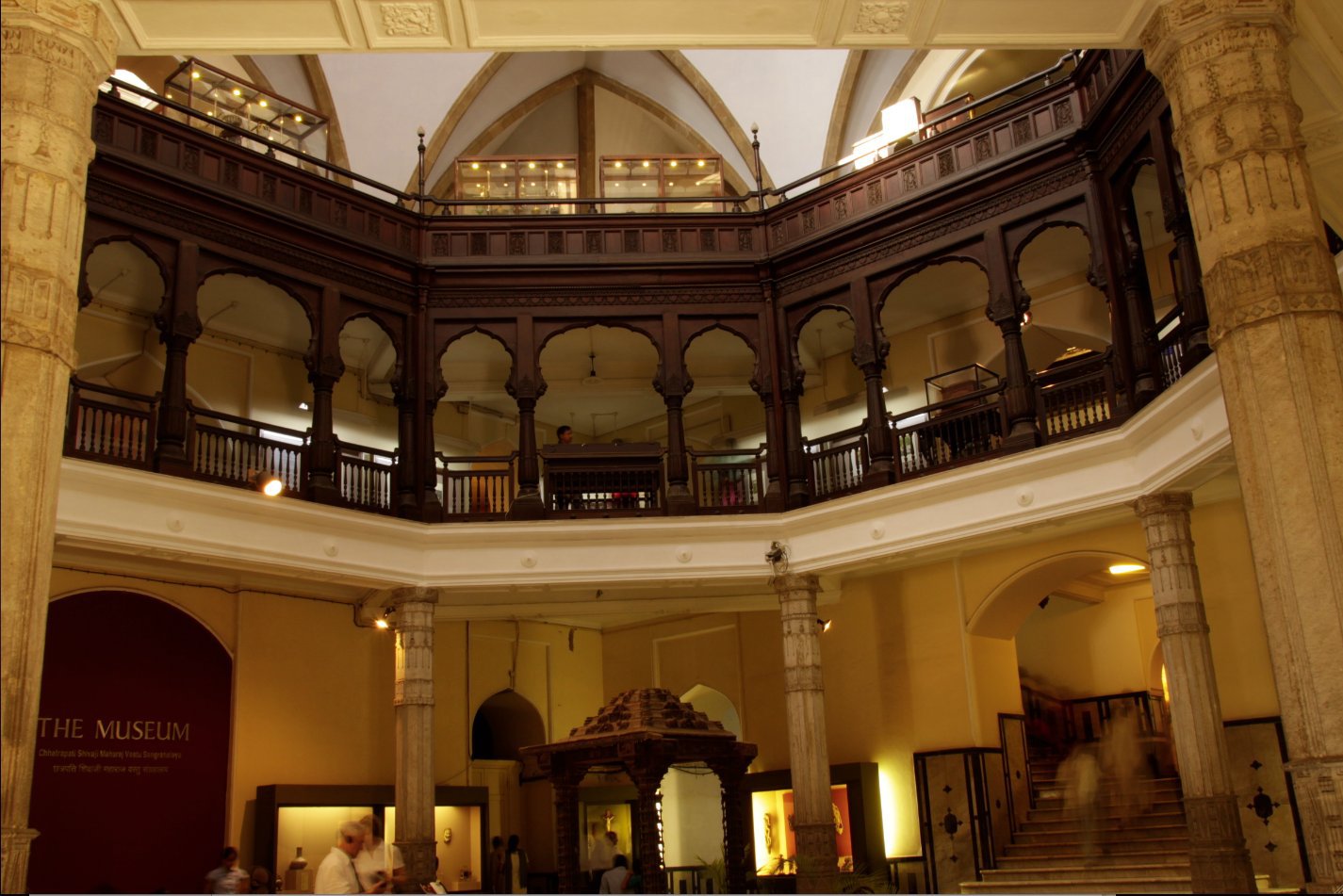 28. Blue Frog, Lower Parel
Home to some of the best gigs in the city, stand up performances and the yum food is just the added bonus at Blue Frog. Head to this place by taking a look at their gig calendar! You'll have fun.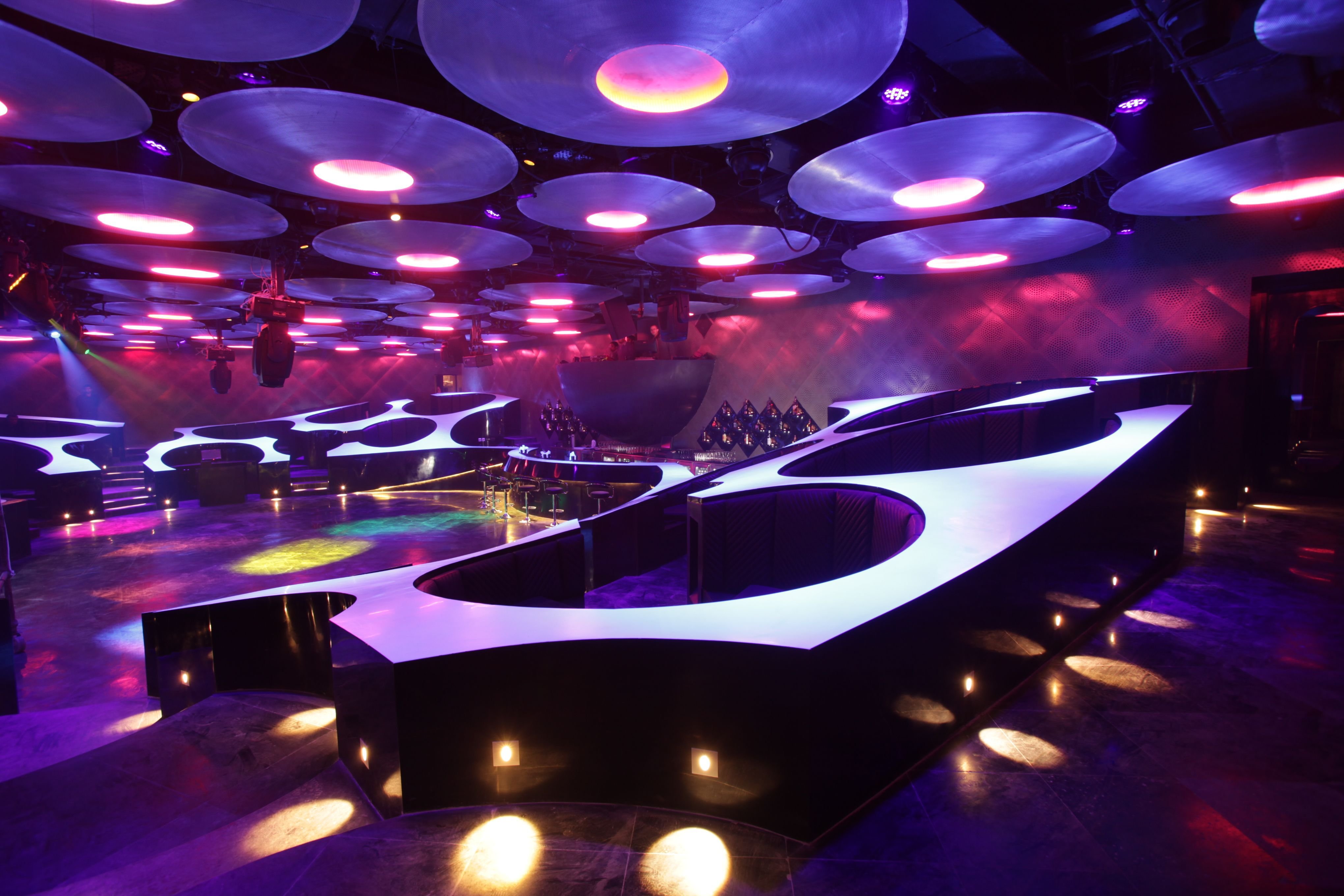 29. Machaan, Lonavala
Situated outside the city in Lonavala, this retreat defines a 'getaway' for you, by having rooms in the trees. Literally. Check out their website and book your getaway with your loved one soon!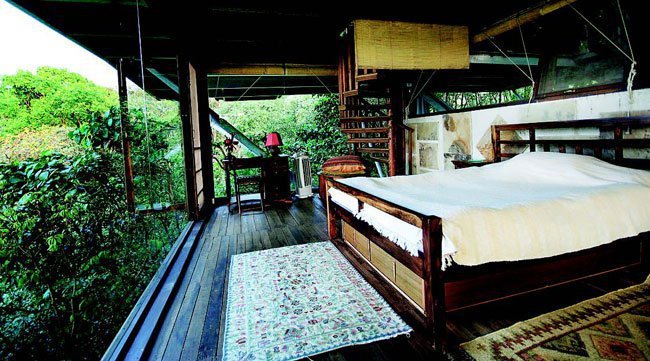 30. Colaba Causeway
Cheap substitutes for the designer labels – a girl's paradise with all kinds of street jewelry, watches and all kinds of stuff. If you get tired – you can chill with a drink at Leopold Cafe or Cafe Mondegar and munch on some tasty food.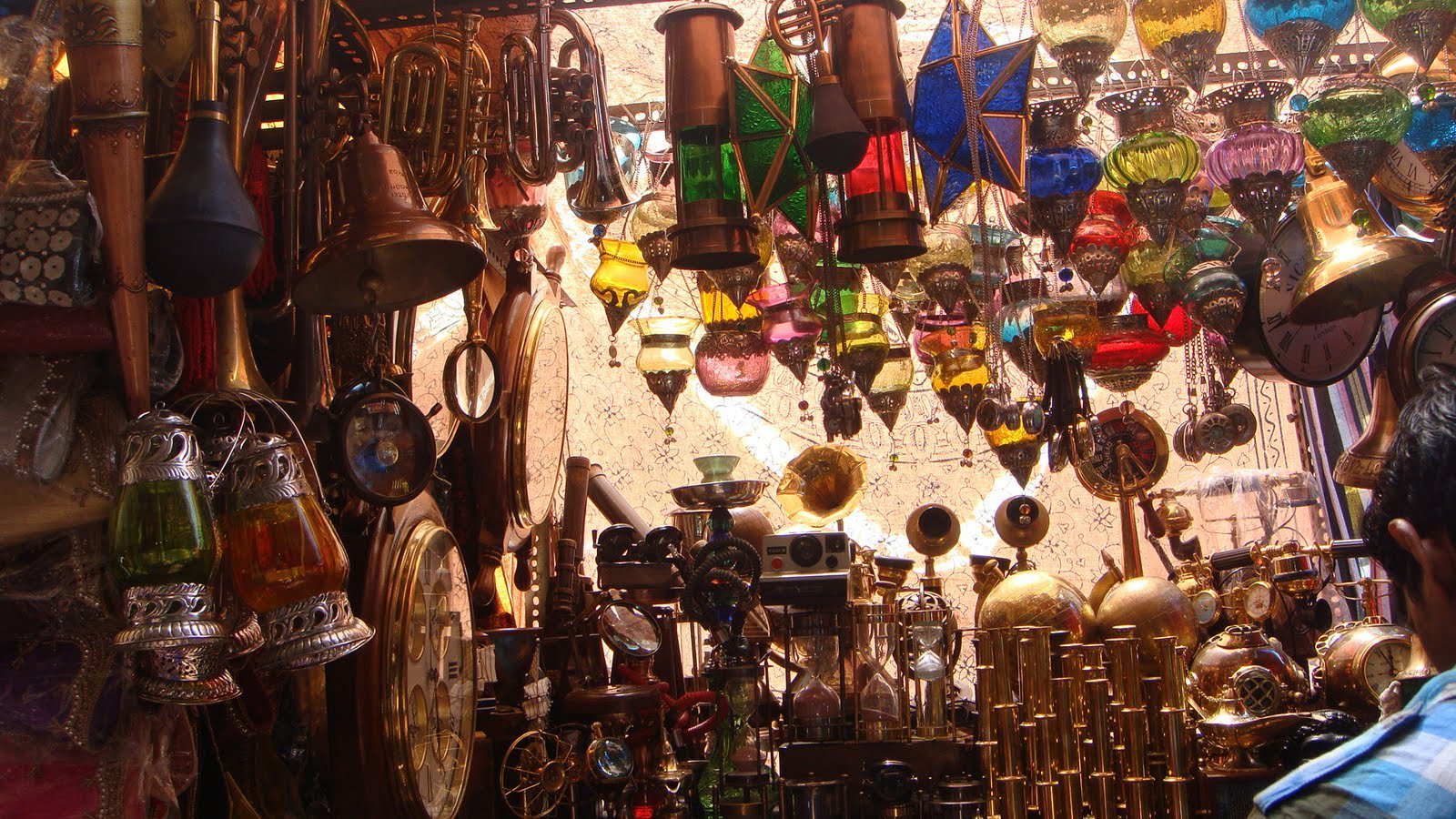 So above were 30 places where you can take your partner to sweep them off their feet! Your move, chief!