A little over a week ago, we told you about a St Bernard that was found abandoned in a park in Delhi . The insensitive owner had left the dog injured, underfed and exhausted.
Thankfully, a kind stranger took to social media to make people aware of this situation, in the hope that someone would adopt the poor canine.
Young St Bernard found abandoned, tied to a park bench. http://t.co/66CZW26kLU To adopt him, call 9810346650 #Delhi pic.twitter.com/oziO4drPPb

— Delhi Decoded (@DelhiDecoded) September 28, 2015
Initially the dog, who was thought to be named 'Lucky', was put in a shelter. But of course, everyone hoped for him to get a loving home soon.
That is where Siddharth Taneja comes in. He decided to take the dog in and give him a new home. 'Lucky' got lucky but did not respond to that name. So the family fashioned him a new name: 'Pistol'.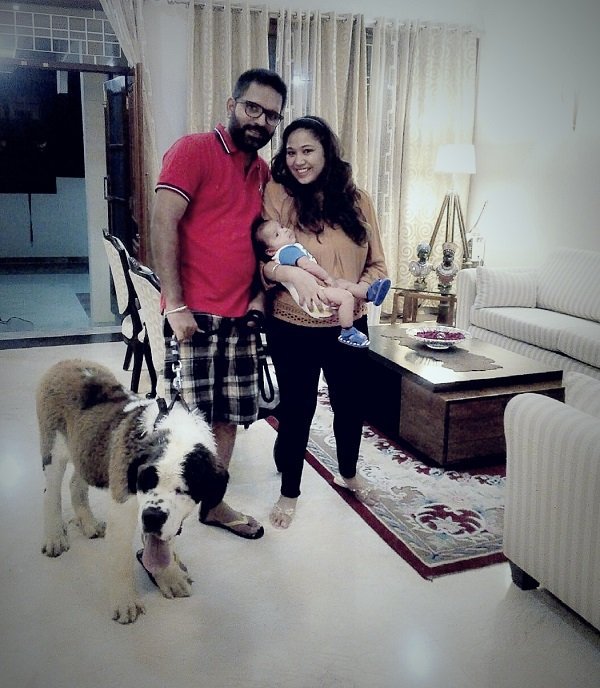 Siddharth is an ex-NDTV employee and his wife, Sonal, worked for 20-20 MSL, a PR agency. The couple were initially settled in Delhi but have now moved to Badalgarh (interiors of Haryana) and have taken up farming.
'Pistol' came to them with a serious bacterial infection but is now on the road to recovery. The two agriculturists have orchards there, which gives 'Pistol' enough space to run around firing all cylinders.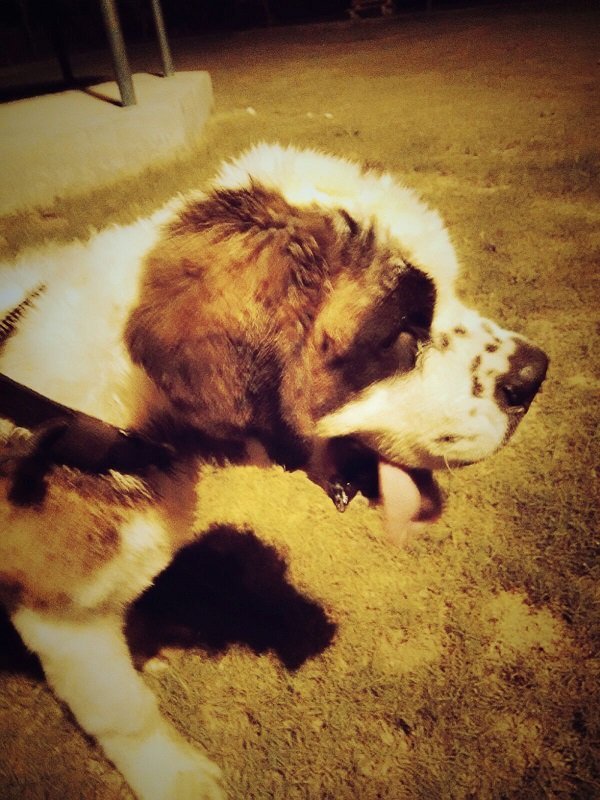 Siddharth and Sonal just added the perfect chapter to their inspiring story of giving up city life and retiring to the farms. Thank you guys for proving that we can still be 'human'. We wish you all the best & wish 'Pistol' a speedy recovery.
All images were exclusively provided to ScoopWhoop by the owner.