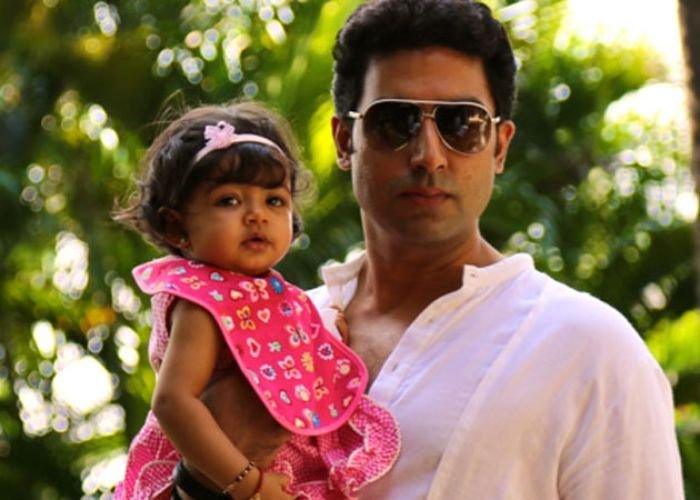 Abhishek Bachchan is known to be a chilled out dude who is generally unperturbed by the criticism that comes his way. Following suit, the Happy New Year actor has always maintained his calm on social media as well. However, rub his family the wrong way and Bachchan Junior will not let you get away with it.
Recently, a Twitter user learnt it the hard way after he tried to troll Abhishek and made a meme, also dragging his daughter Aaradhya into it. The picture which has been taken down went like this: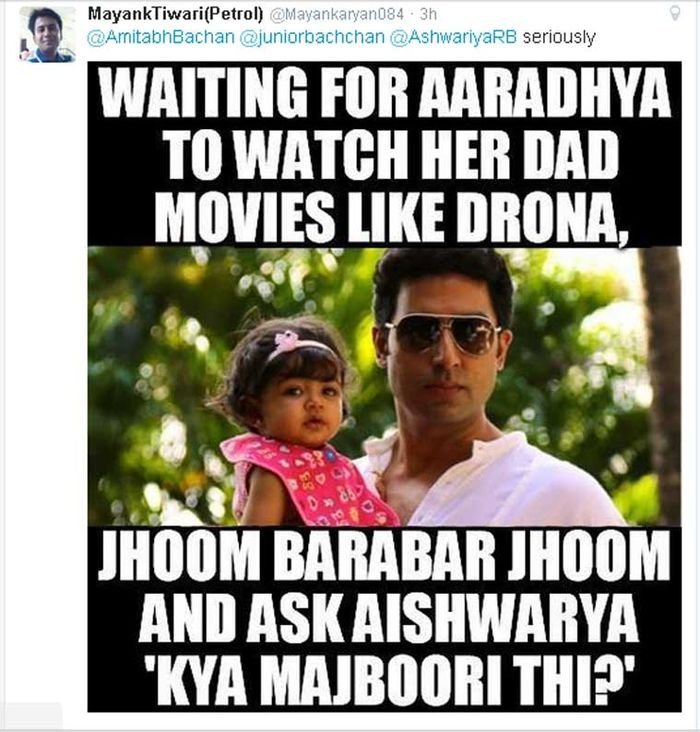 Little did the guy know that Abhishek Bachchan had his eyes on him and was in a mood to teach him a lesson. What followed was a series of Tweets from Bachchan Jr who killed all evil intentions of the person concerned in a classy manner only worthy of Bachchans!
@Mayankaryan084 you feeling better about yourself now??? Good! Glad to have been of service. Now go back to the hole you crawled out of.

— Abhishek Bachchan (@juniorbachchan) June 16, 2015
To which the rattled user sheepishly replied:
@juniorbachchan yes I feel like top of the world. Best thing I did in my life to stop watching your movie. Thank you sir

— MayankTiwari(Petrol) (@Mayankaryan084) June 16, 2015
However, Abhishek was in no mood to let this guy go off the hook.
The user, realising by now that Abhishek is taking his case, tried to creep his way out of the situation by tweeting this:
But Abhishek was not amused and made his point very clear.
@Mayankaryan084 don't like my movies? That's cool. Will work harder to make movies you like. Bringing my daughter into it is NOT cool.

— Abhishek Bachchan (@juniorbachchan) June 16, 2015
However, in no time Twitterati sprung in support of Abhishek Bachchan and what followed was a mass moral science lesson for the miscreant.
And where there is moral science, how can Uday Chopra be far behind? Here's his tip for all the social media trollers:
One tip on trolling – please dont use expletives, its just so unclassy. Troll with class, even if you think I don't have any

— Uday Chopra (@udaychopra) June 17, 2015
The backlash was enough for the user to realise his mistake, who finally decided to drop the issue and apologised to AB saying:
While celebrities getting trolled on social media is nothing new, what Abhishek Bachchan did is quite commendable! Bravo AB!