The arranged marriage setting in India is as incredible as the venues they're set in. Especially for women. The kind of questions we face call for nothing less than a massive, loud chuckle, followed by a painful laughter, because the level of absurdity some men display is absolutely shameful!
So, Marryinaweek , a matrimonial website, decided to help us out a little with a bunch of witty replies to every man who dare ask such questions. Guys, think twice before you ask!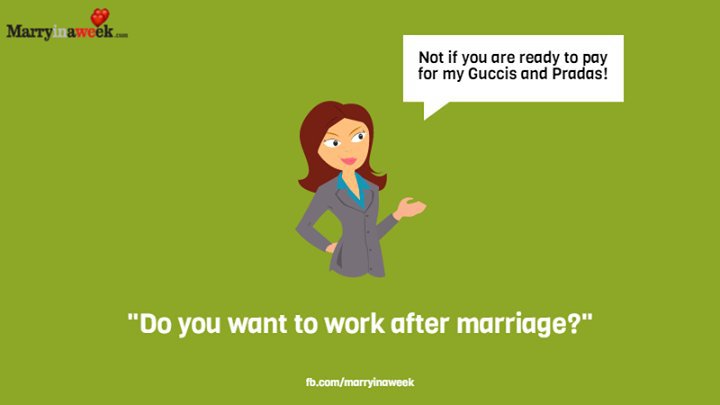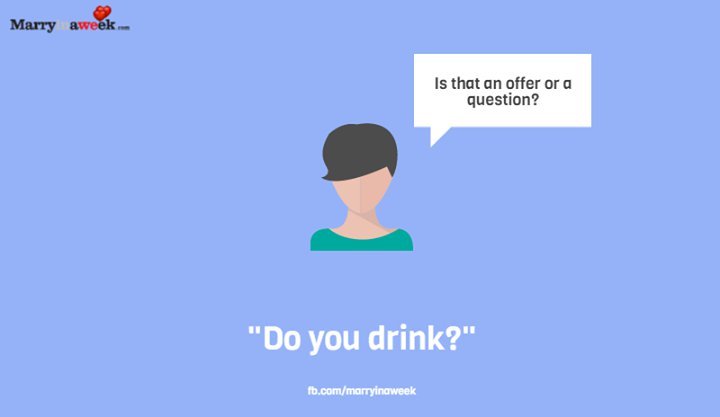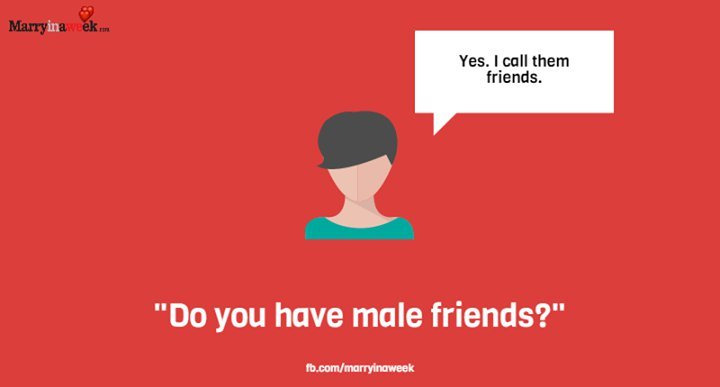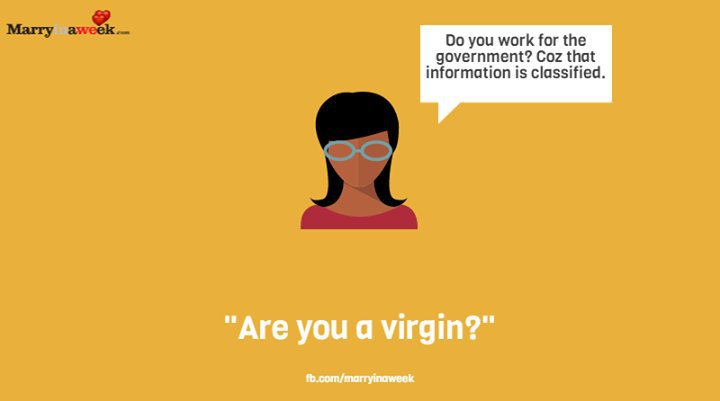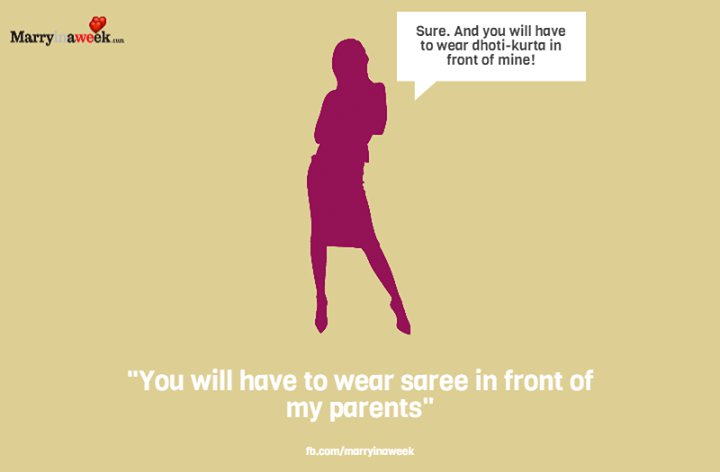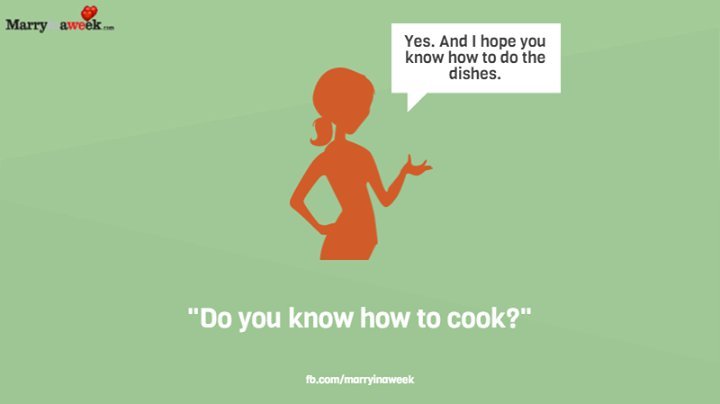 Girls, now you know what to say!