Acting is tough business. It's a really dicey one too. One moment you're the king of the world and the next, you find yourself facing the leanest phase of your life. And yet the allure of leading a glamorous life is so strong, that everyday, millions of people flock to the city of dreams in the hope of making it big. Knowing fully well, that this profession promises no stability. Like I said, acting is tough business.
Apart from the superstardom, what's common between Amitabh Bachchan, Lisa Ray and Manisha Koirala? Well, they've all had to, at some point of time or the other, face turbulent times in their lives. Check out some of these actors who've seen both pinnacles of success as well as infinite depths of darkness.
1. Amitabh Bachchan
Thanks to a botched up attempt at organizing the Miss World Pageant, Amitabh, along with his newly formed company ABCL, found himself on the verge of bankruptcy.
With millions of legal cases slapped against him, Bachchan still remembers how abusive creditors used to land up at his doorstep and threaten him.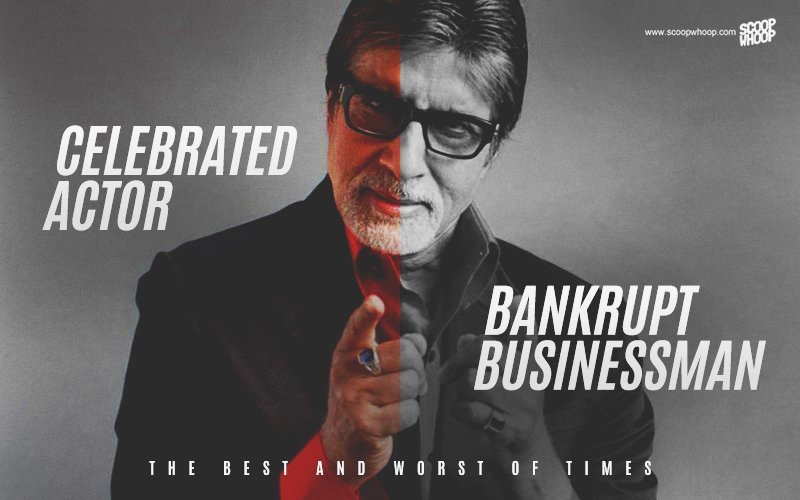 2. Jackie Shroff
Soon after his production house, Jackie Shroff Entertainment Limited sank, Jaggu dada found himself selling his flats to pay off the loan!
And to top it all, he couldn't repay a loan he'd taken from producer Sajid Nadiadwala. Had it not been for Salman Khan who intervened, Sajid was ready to drag Jackie to court! Talk about tough times.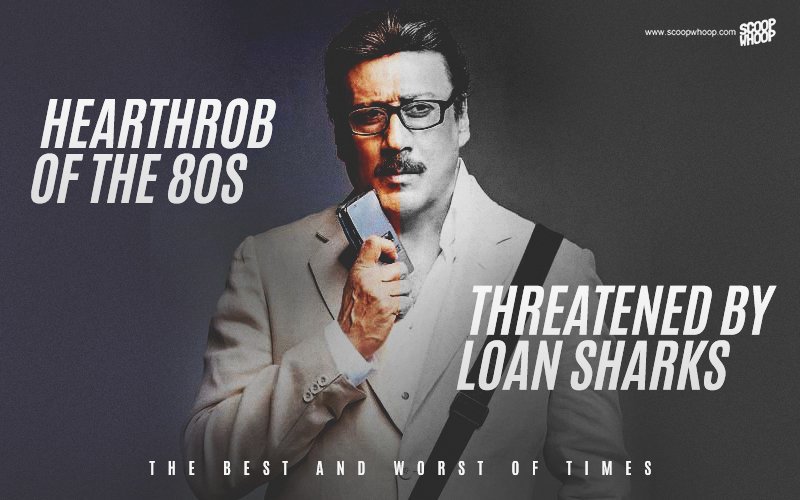 3. A.K. Hangal
With 225 films under his belt, Hangal was one the most well known faces of Indian cinema.
However, even his fame couldn't keep the hard times at bay. In the December of his life, Hangal went bankrupt and couldn't even pay his medical bills!
It was only after actors Jaya Bachchan, Salman Khan and Aamir Khan intervened, that help started trickling in.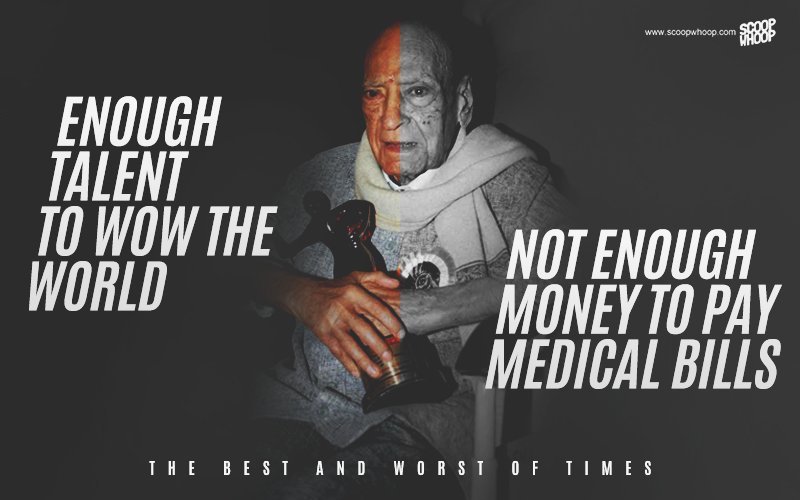 4. Manisha Koirala
One of the leading ladies of the 90's, Manisha Koirala had the world at her feet. However, fate took a cruel turn with the advent of the millennium when her movies started bombing.What's more, she had a failed marriage and in the year 2012 it was reported, that she was suffering from ovarian cancer. Thankfully, she fought back and survived and has now been cancer free for 2 years.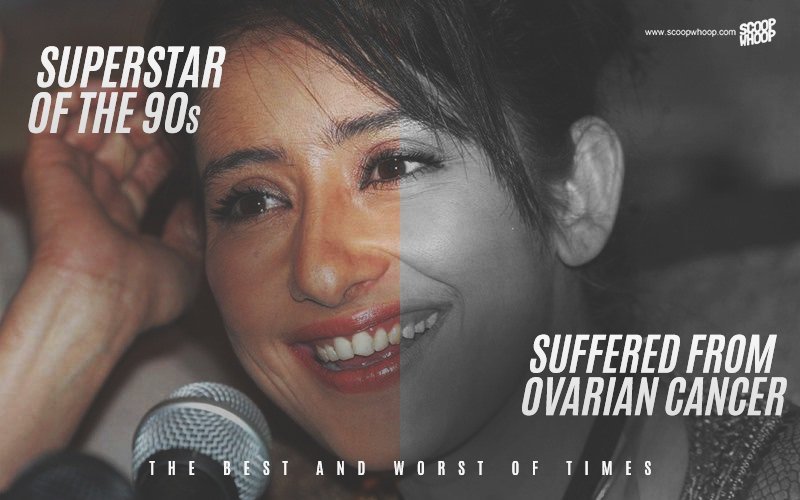 5. Bharat Bhushan
One of the biggest superstars of the 50's and the 60's, Bharat Bhushan ended up losing most of his wealth, and even though he once had numerous flats and bungalows in Mumbai, he was forced to live in a chawl .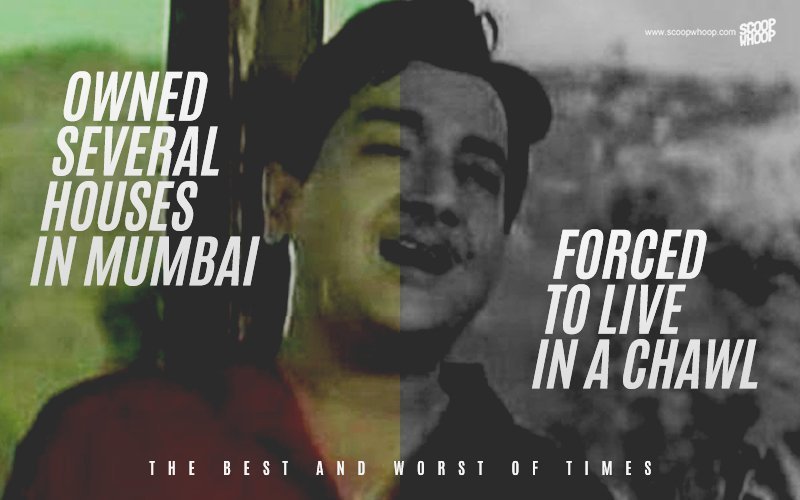 6. Raj Kapoor
Raj Kapoor found his fortunes taking a turn for the worst soon after his most ambitious project till date, Mera Naam Joker flopped miserably at the box-office as he realized that he and his RK studio had gone bankrupt!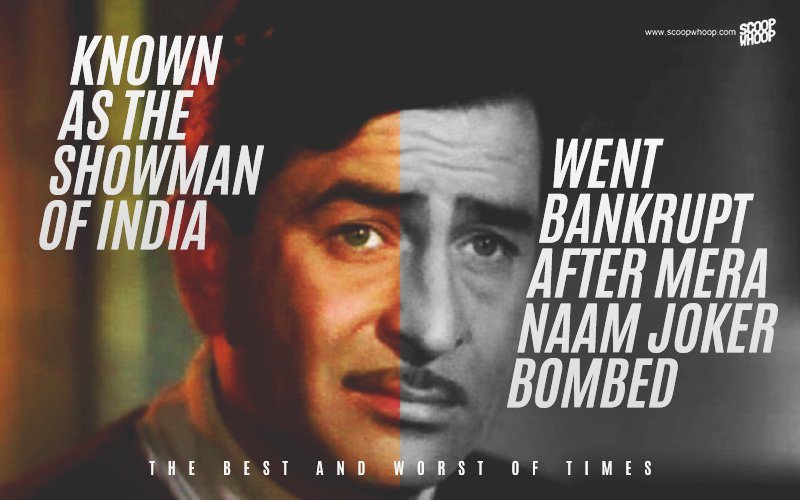 7. Parveen Babi
The quintessential sex-symbol of the 70s and the 80s, Parveen Babi had the world at her feet. She was the first Bollywood actress to grace the cover of Time magazine and had a body of work most people would kill for.
However, later years weren't kind to her. She developed paranoid schizophrenia and accused everybody from Amitabh Bachchan to Bill Clinton of trying to kill her.
Alas, she died a lonely person.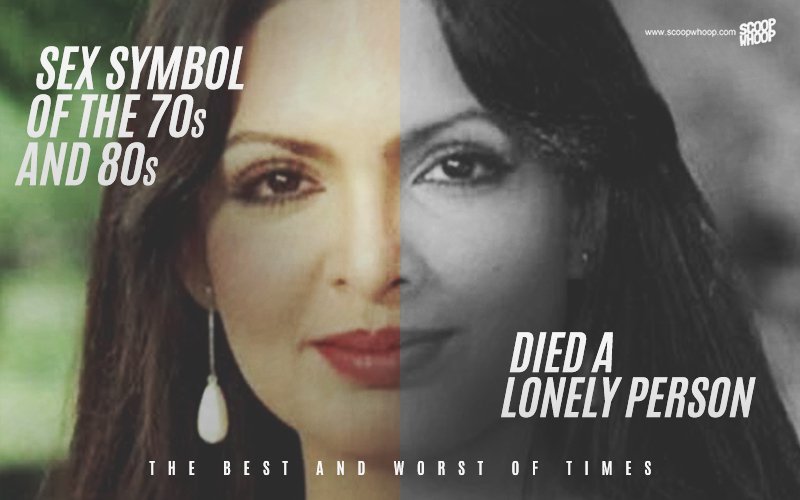 8. Shiney Ahuja
Thanks to the critically acclaimed 'Hazaaron Khwaishein Aisi', Shiney Ahuja was a rising superstar in the year 2003. However in 2009, he was the black sheep of the Indian film fraternity after his maid accused him of rape.
Ahuja was handed a seven-year sentence by a lower court.
Even though the actor is now getting roles, he'll never forget the nightmare he had to go through.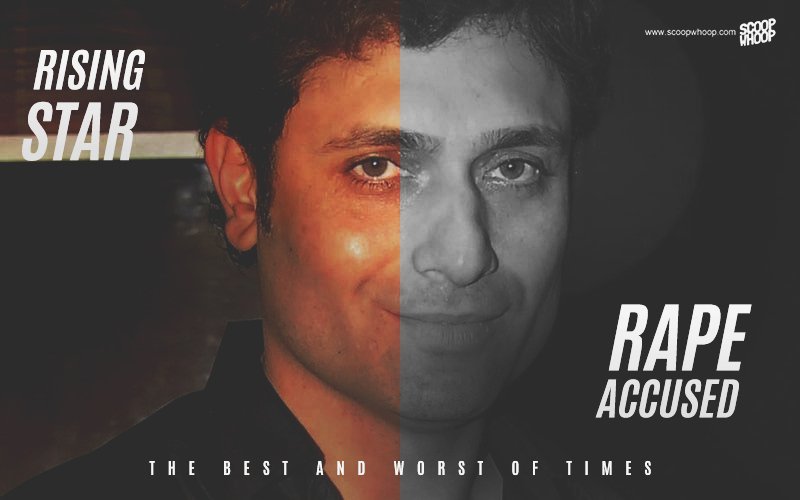 9. Lisa Ray
A performer of international acclaim, Lisa Ray had the world at her feet. All was going great till the year 2009 when she was diagnosed with multiple myeloma which is a type of cancer.
Amidst a flurry of shock and denial, Lisa didn't let the disease get the better of her and by 2010, she was officially a survivor. Way to go, girl!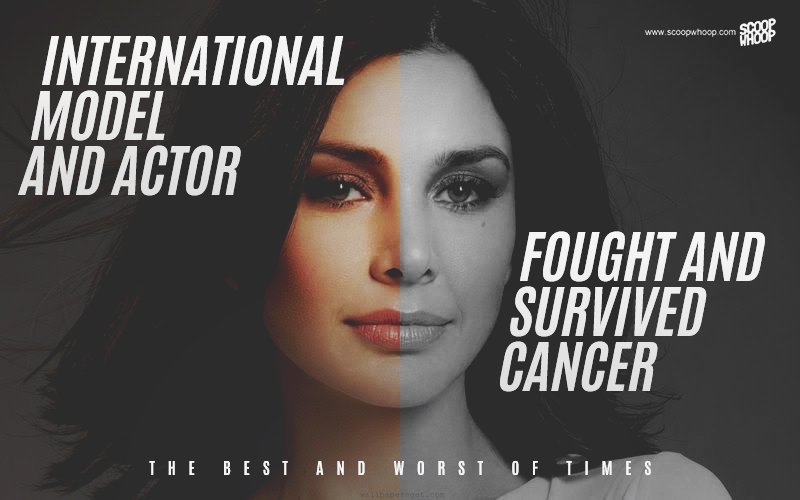 10. Sanjay Dutt
Think of a role that involves the portrayal of a gangster and the first name that comes to mind is Sanjay Dutt.
One of the biggest superstars of Bollywood, Sanjay Dutt's world came down crashing when, in 2013, the Supreme court of India sentenced him to 5 years imprisonment regarding his involvement in the 1993 Mumbai blasts.
With his film career put on hold, it waits to be seen how Dutt will bounce back.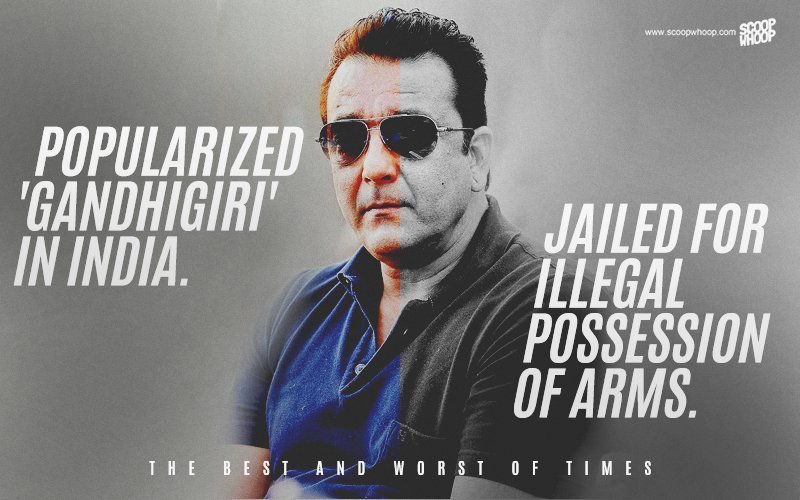 11. Kamal Haasan
One of the finest actors in the country, Kamal Haasan is known for the amount of dedication with which he prepares for every role. However, one of his most ambitious projects ever also became his biggest nightmare.
Following demands of banning 'Vishwaroopam' , Kamal Haasan stated that he could suffer estimated losses to the tune of 600 million rupees since he'd even mortgaged his house for the film. He'd further threatened to leave India stating that he was fed up of the rampant red-tapism.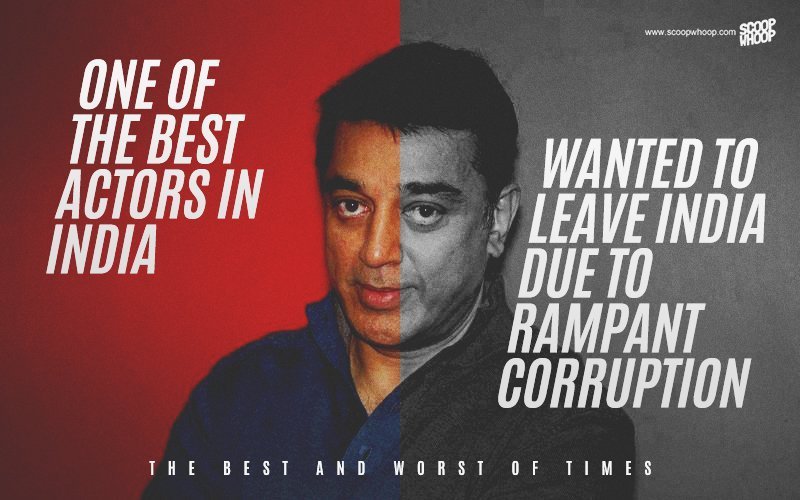 12. Deepika Padukone
'Everyone's gonna think why is she depressed? She's got everything going for her! But I woke up one morning feeling empty. Directionless '. That's how Deeepika Padukone opened up to Barkha Dutt about depression.
The doe-eyed beauty who's won every award out there and is a heart-throb to millions, revealed that she often used to lock herself up in a bathroom and cry.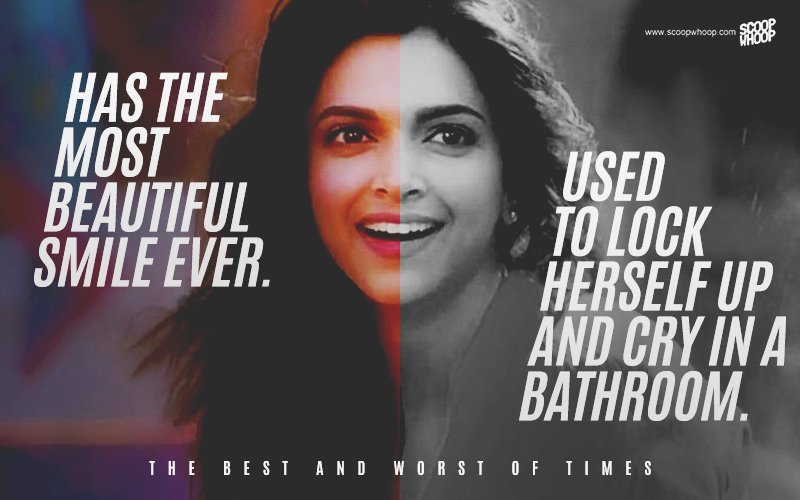 13. Salman Khan
Few people in this world have seen as extreme highs and lows as Bollywood's favourite bhaijaan , Salman Khan. On one hand, he dominates the box-office.
On the other, he's haunted by the blackbucks poaching and the hit-and-run cases. Having even served jail time , this bhai has seen it all.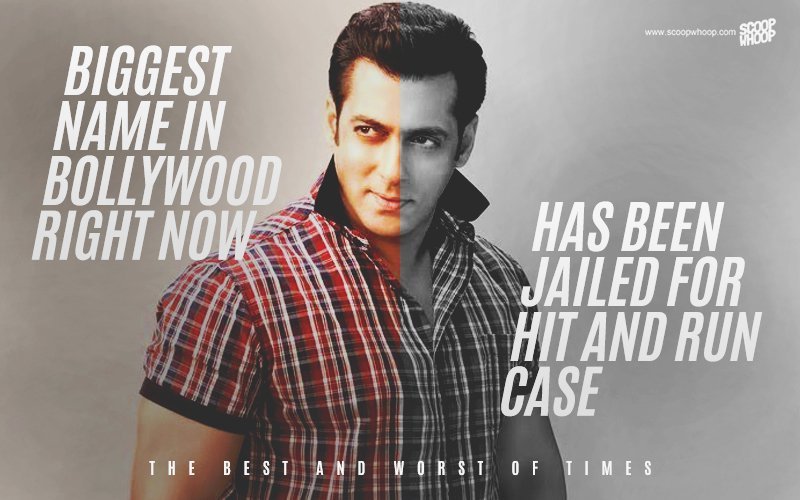 14. Rajkumar
One of the biggest names in Kannada cinema, Rajkumar was worshiped by his ardent followers. However, that didn't stop Veerappan from kidnapping the megastar.
The then 71 year old actor was abducted from his house in the year 2000 and kept in confinement for 108 days.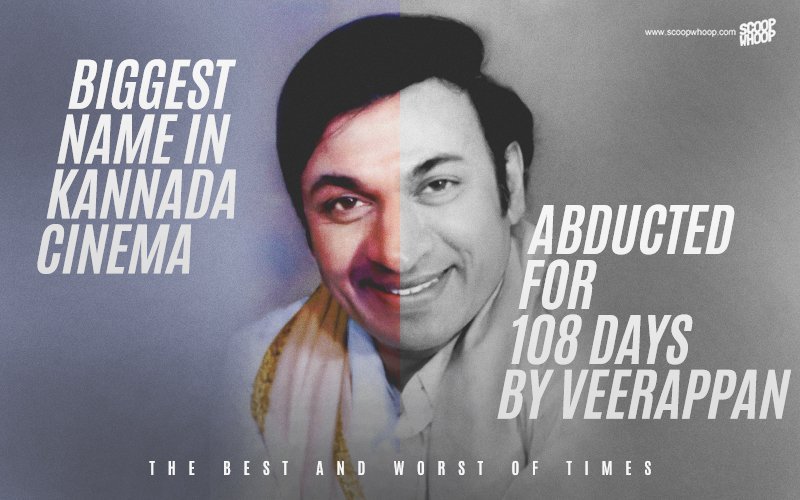 15. Vijay Raaz
The movie 'Run' might've bombed but it gave Bollywood one of the funniest character ever. Playing the role of Ganesh, Vija Raaz's character is still remembered today even though he's accomplished a lot in his field.
However, nobody laughed when he was arrested by the UAE police for possession of drugs. Think getting busted with drugs is bad? Try getting busted with drugs in the middle East.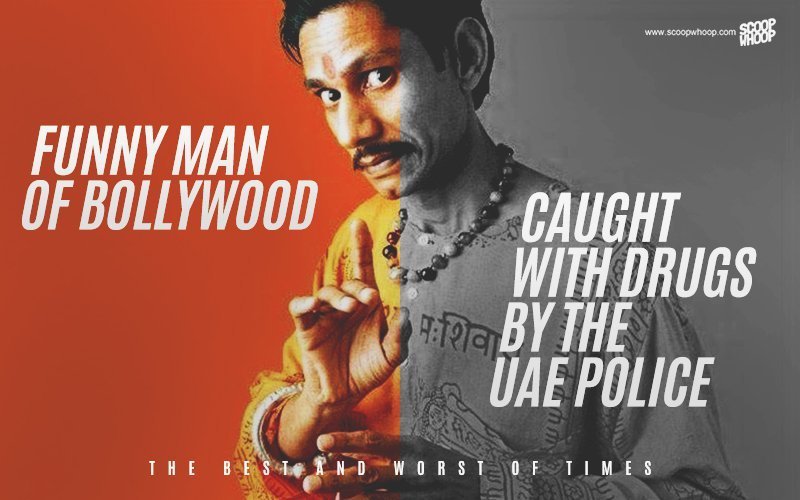 16. Fardeen Khan
Even though not a bonafide superstar, Fardeen Khan's career was filled with possibilities. And most of them would've materialized had he not been caught buying cocaine .
Being a first time offender he was let off easy, but the experience was harrowing.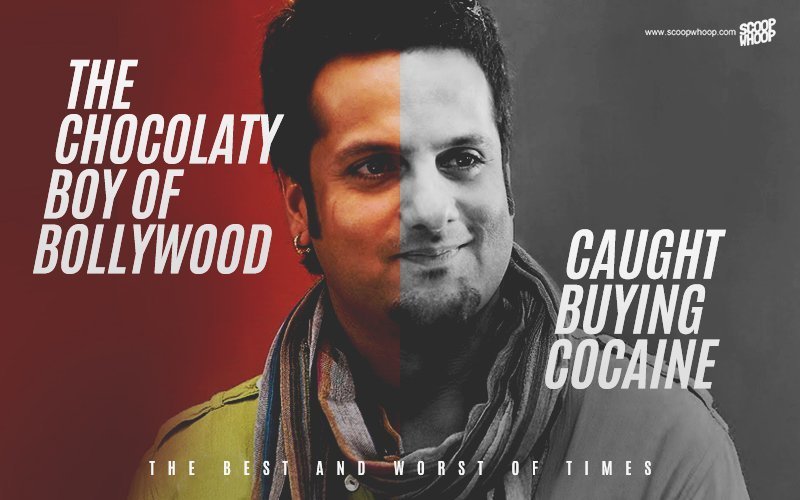 Designs done by: Vineet Kumar
Perhaps more than the talent, you need guts of steel to fight the ever changing tides in Bollywood.