A series of documents recovered from Osama bin Laden's compound in Abbottabad have been released by the US government .
Among letters to his family, reports and a couple of spreadsheets, there lies an application form to join Al-Qaeda, the terrorist organization.
Here are the guidelines to fill the form: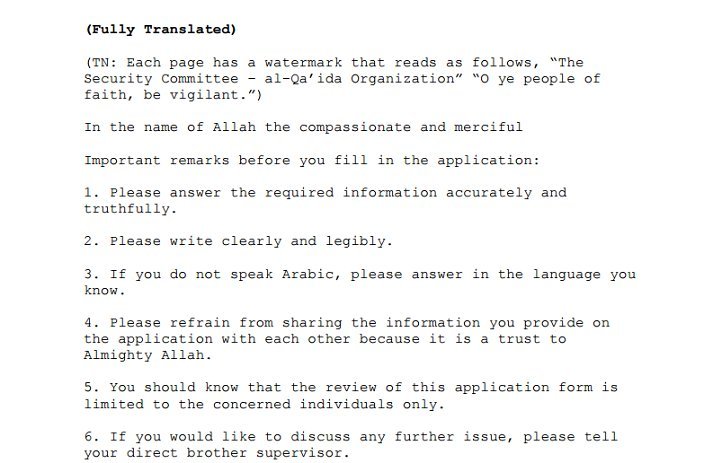 To get though the organisaton, besides having hobbies, you get bonus points if you know someone who works for the government and can be used in favour of the organisation!
Also, like in any other job application, education is important! You might want to become a terrorist, but there is no place for illiterate terrorists here.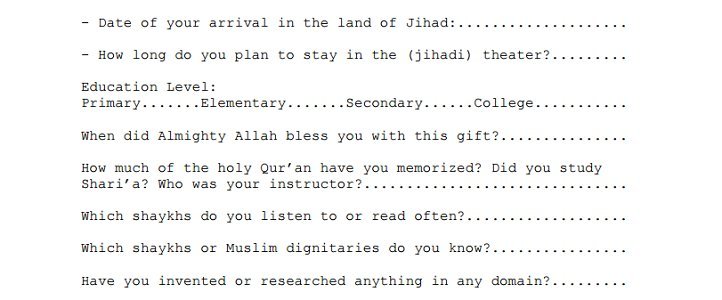 The form also asks the types of passports the applicants possess and whether they used a forged passport for traveling.
After a series of questions, the militant group finally comes to the point and asks if one wants to execute a suicide operation.

The form reminds you to mention a guardian's number ' in case you became a martyr!'
Too shocked to say anything.
Full text here.