Hear, hear! Another feather in Modi government's cap. That is, if by feather you mean a collective sigh of disappointment emitting out of India's youth.
After a not-too-long game of 'will they or won't they', the Centre's Ministry of Communications and Information Technology finally announced that self-proclaimed

hacker extraordinaire, Ankit Fadia

, has been chosen as the brand ambassador of the Modi's Digital India campaign.
Who are we to pass any judgment though, right? Let's see what the people had to say about this announcement.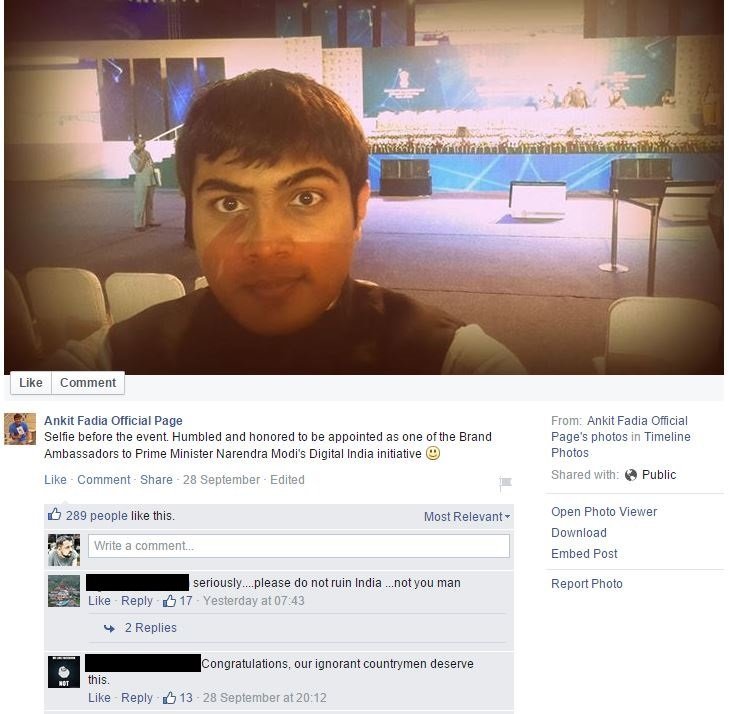 Damn, that was nasty. But maybe not as funny mean as this one here.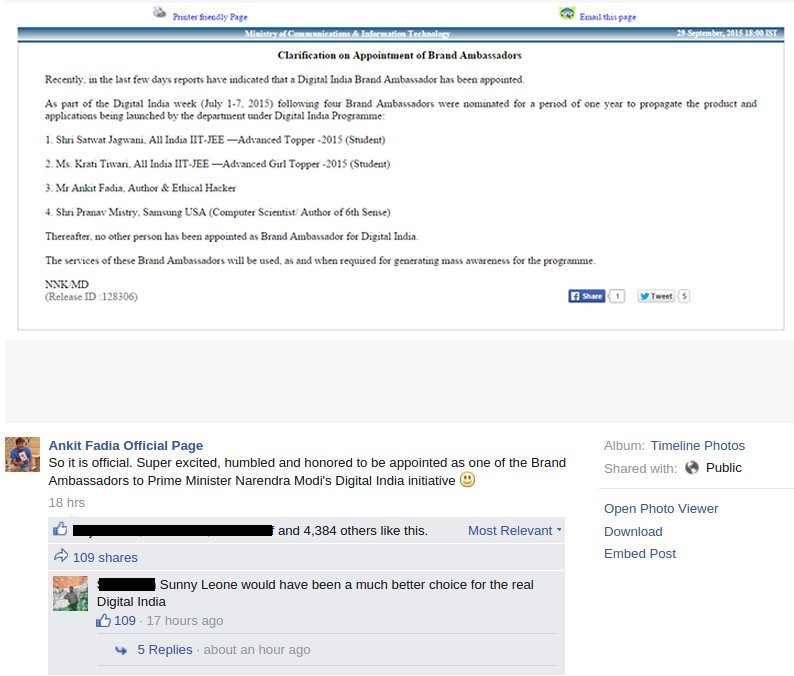 Pretty sure he can "hack" their passwords and get back at them, right? RIGHT?