Anurag Kashyap has had a love-hate relationship with the Indian media for the longest time. While the media has often patted the director's back for his content-driven cinema, the paparazzi has been equally harsh about his personal life, controversies with contemporaries and criticism for his recent dud, Bombay Velvet .
However, it's payback time it seems. Kashyap found a really innovative way to troll the Indian media by posting this on his Instagram account: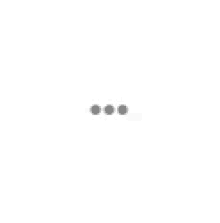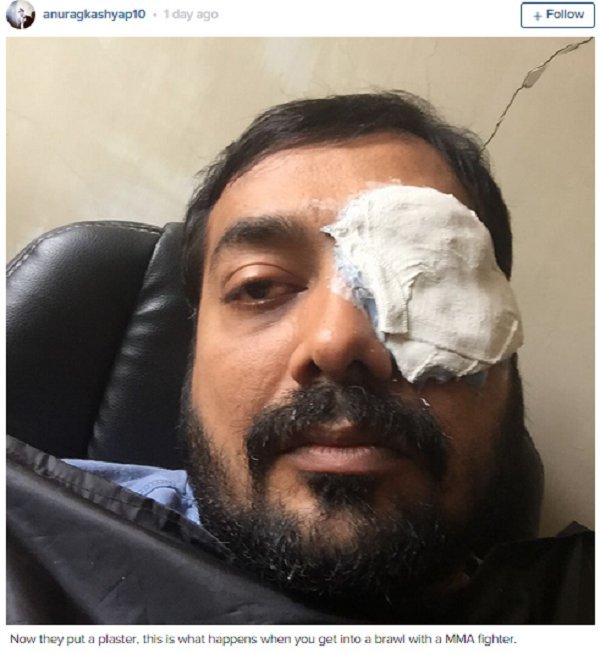 For ease of perusal, here's how Anurag Kashyap described the photograph:
"Now they put a plaster. This is what happens when you get into a brawl with a MMA fighter."
Coming directly from the horse's mouth, there was no reason why the media could have not lapped the story up. Here's how almost all major media publications ran the story: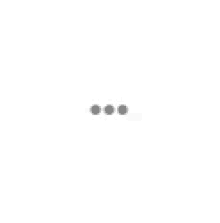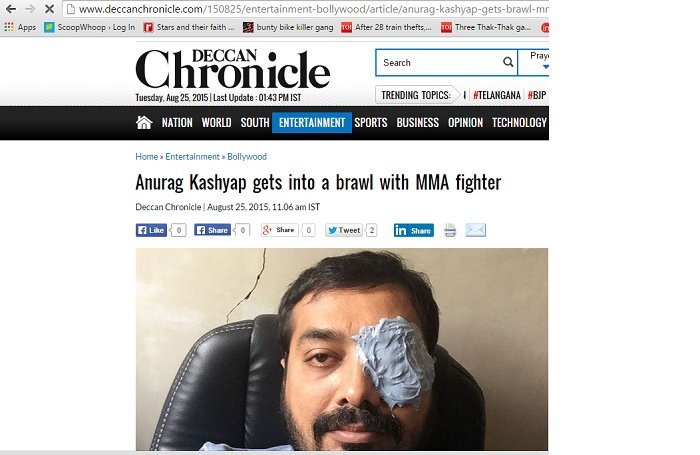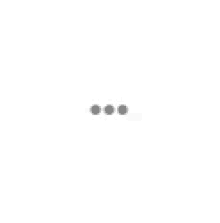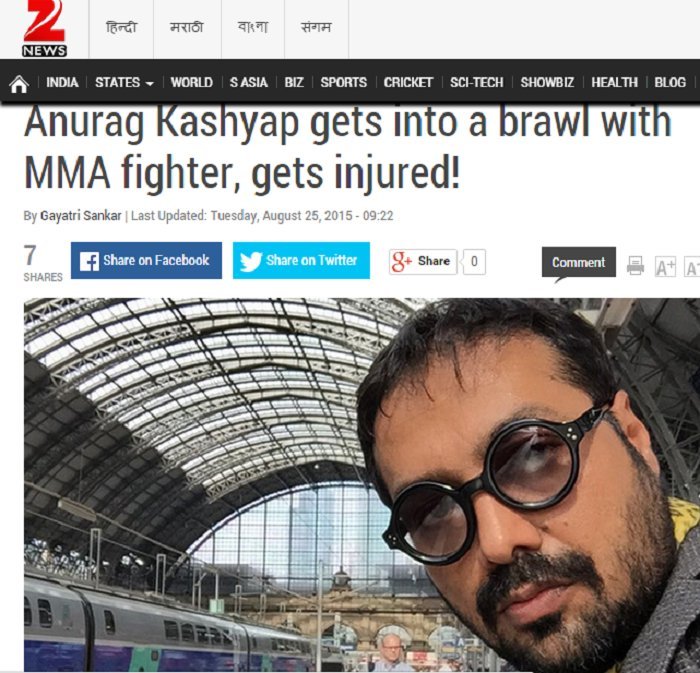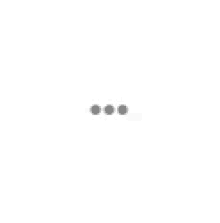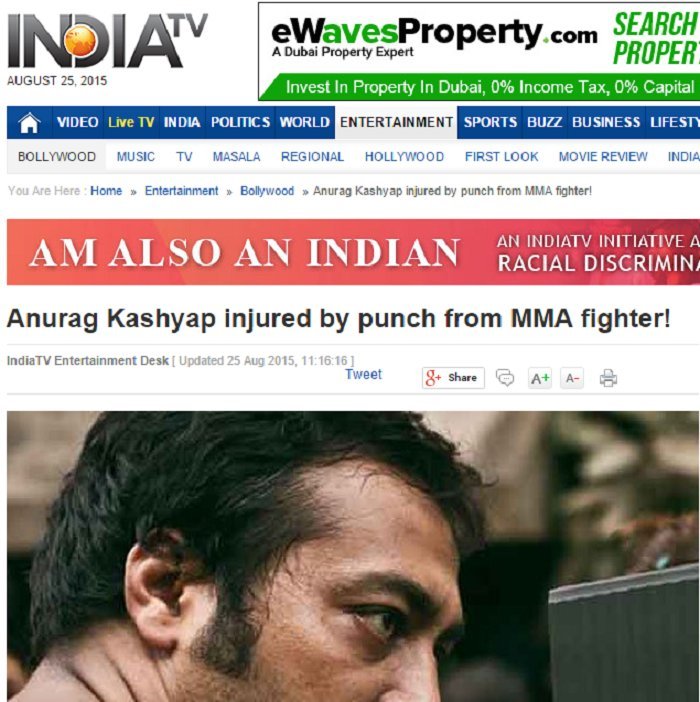 After seeing the knee-jerk reaction of the media, Anurag finally revealed his ulterior motive behind the whole story:
one Instagram picture of prosthetics test for the eye, with a random line, becomes news without crosschecking. point proven, won the bet

— Anurag Kashyap (@anuragkashyap72) August 25, 2015
What creativity, Anurag! Even we fell for it (well almost!)