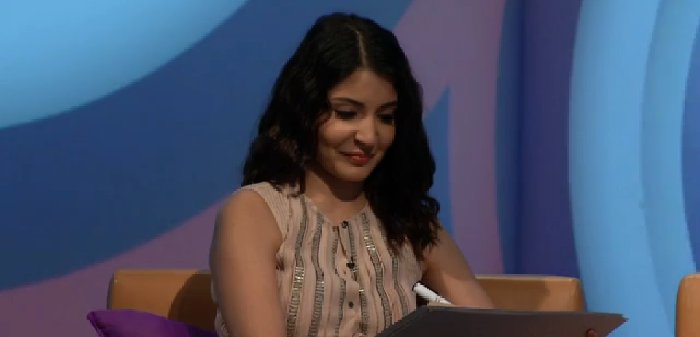 Painting your lover's image on a canvas is considered one of the most romantic things that you could ever do for your partner. However, Anushka Sharma didn't quite get a heads-up for the same when she and Ranbir Kapoor, her co-star from the upcoming movie Bombay Velvet, had to show their drawing skills at a live show!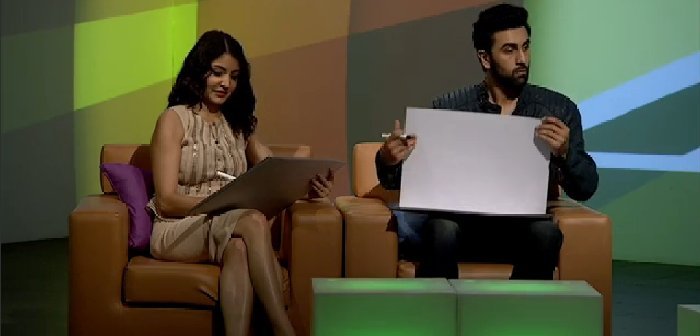 As the promotions for the upcoming film are going on in full steam, Anushka and Ranbir are leaving no stone unturned to create a strong buzz around the movie. However, the buzz went over the roof when the actors were asked to draw their favourite Royal Challengers Bangalore batsman in an online match preview show for Hotstar ahead of the RCB vs Rajasthan Royals IPL clash on Wednesday.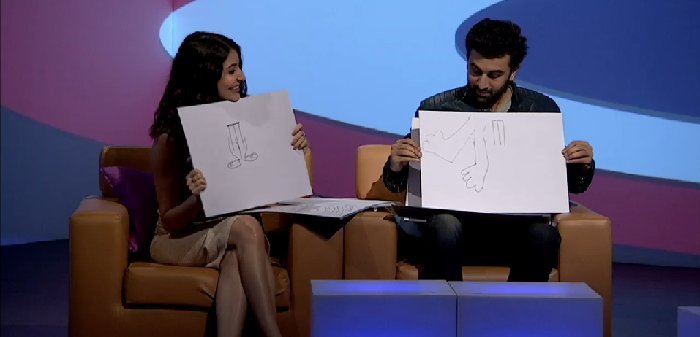 Hosted by prankster Cyrus Sahukar, the rapid-fire segment of the show required the actors to draw RCB's best batsman, an LBW dismissal, and their movie title 'Bombay Velvet' on a plain white canvas. No marks for guessing that Virat Kohli featured in the sketches of both the actors but we are not sure if he'd be happy to look like this: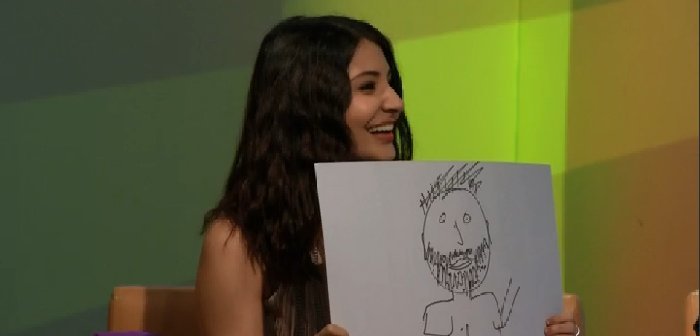 Anushka Sharma tried to draw a close-up of her cricketer boyfriend which ultimately turned out looking nothing like Kohli but still remained much better than Ranbir's version! The Kapoor scion drew Kohli in a celebrating-his-century stance and went a step ahead by drawing a cheerful Anushka Sharma lauding her boyfriend from the stands!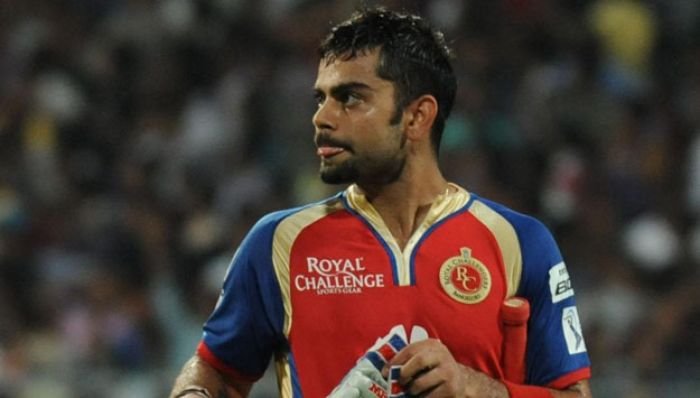 While Anushka and Ranbir sure had a great time at their drawing class, the real action on the field could not be as interesting because of Kohli missing his ton by just one run and rain playing spoil sport in the second innings. Hopefully, Anushka's artwork could cheer Kohli up!