This generation is impatient in a good way. They want to do unconventional things and take risks. They want to achieve things on their own terms and break away from the norms. And Anushka Sharma is a perfect example of an intelligent twenty-something who believes in following their dreams, just like us.
Hailing from an army family, she made it to the big, tough world of Bollywood without a godfather, and all this when she was only 21.
In a male-dominated industry like Bollywood, where actors last for decades and actresses for a very short time, it is hard to make it without a godfather or a Bollywood background. She started from scratch. Here is her audition footage for 3 Idiots.
Karan Johar did not find Anushka Sharma fit for the role of Tani in Rab Ne Bana Di Jodi . He tried to convince Aditya Chopra to cast the other girl shortlisted. Anushka, however made it and has not looked back since. She did not just get lucky but also maintained it. Later, KJo apologised for unintentionally trying to sabotage her career.
It has been seven years in the industry and her work speaks for itself.
Rab Ne Bana Di Jodi, Band Baaja Baaraat, Jab Tak Hai Jaan, PK and Dil Dhadakne Do are few of the movies she did early in her career. Nobody could have played the character as well as she did in Band Baaja Baaraat. God knows we could relate when she said " Love shav ke complication mein to mujhko waise hi nahi padna."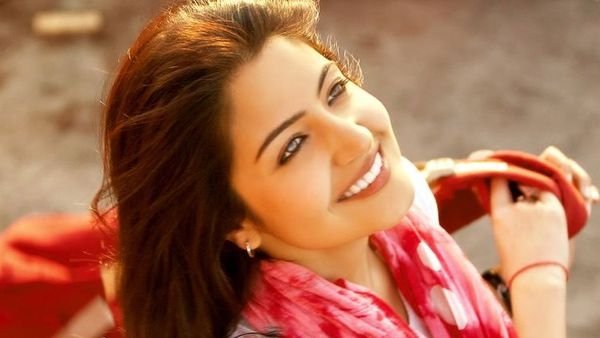 And once everyone was hooked on to her, she faced the wrath of not only critics but also her fans and the media.
She bravely tackled all the criticism about her alleged 'lip-job'.
An actress who is in the limelight needs to look perfect all the time. That is how it has always been. And then Anushka appeared on Koffee With Karan with puffed up lips and broke the Internet. Being one of those actresses who has never shied away from speaking up, she said, " Surgery is a permanent procedure. What I did was use a temporary filler for an enhanced look. I did it for Bombay Velvet. Not that I was asked to, it was my decision. On that particular day, maybe it didn't look great on camera or perhaps, people saw it for the first time, and found it odd. I don't know what happened. I just know that it didn't go right, but I don't regret it. It was a chance that I took and learnt from it. I came on Twitter to say exactly that. It was more to say, 'You have a view, so do I'. And ultimately, it's my business, so let's be fair."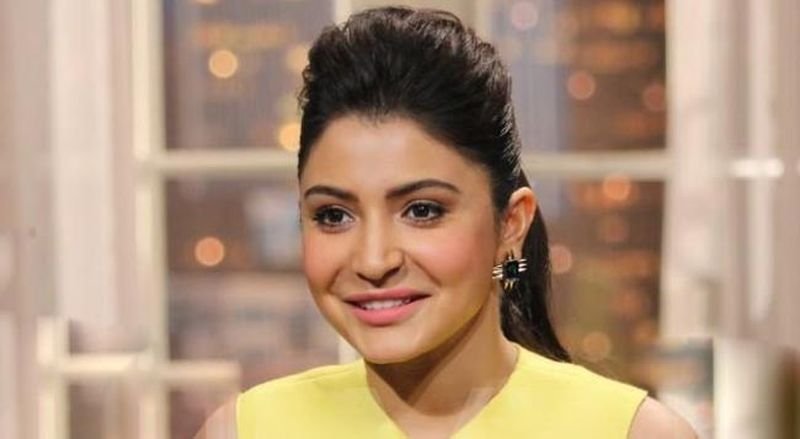 Source: ndtv
Now she just looks back and laughs at how funny and how ridiculous some of those jokes were.
She handled the rumours of her relationship with Ranveer Singh in a dignified way.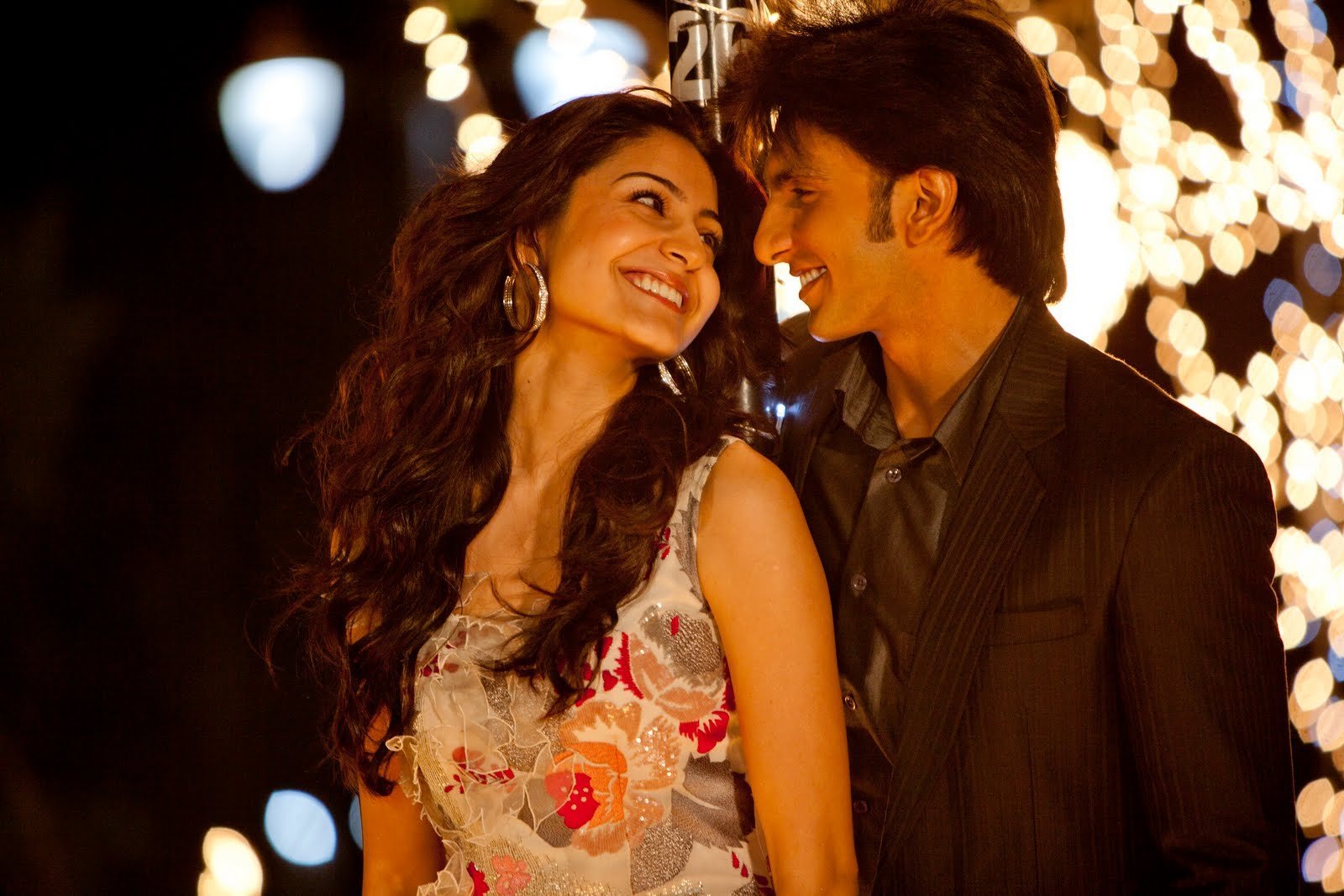 There was a lot of gossip about them working together again in Dil Dhadakne Do but the actress shunned it all by saying, " When we met, we were cracking jokes, we were laughing and we were talking non-stop. We were like we were in 'Band Baaja Baaraat'. That's the way we are in real life ."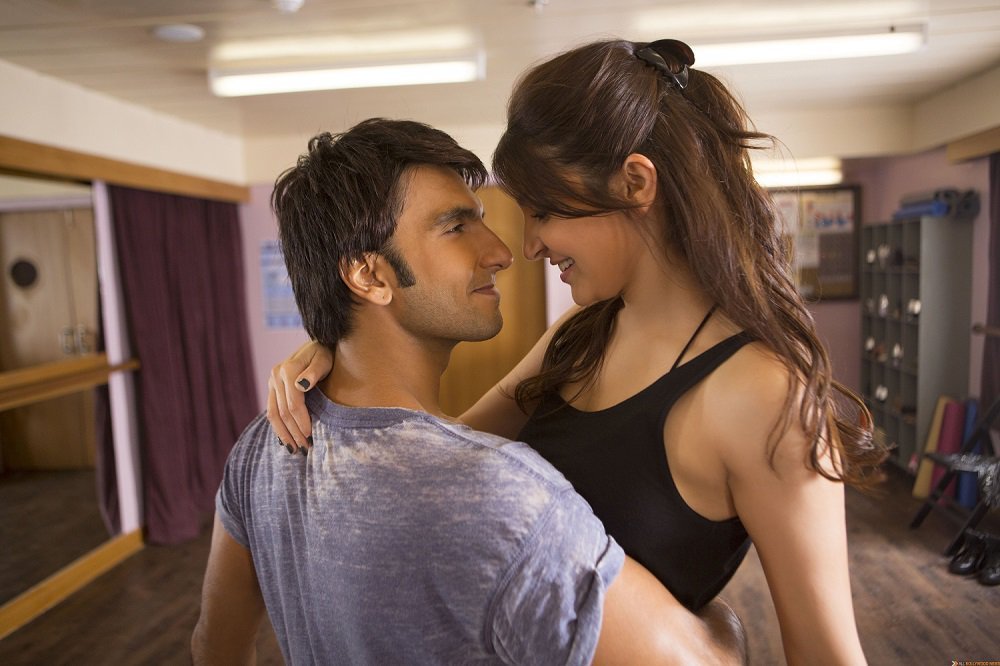 Source: a llbollywoodnews
And when she was blamed for Virat Kohli's bad performances, she maintained her grace.
Ever heard of a woman who hijacks her boyfriend and doesn't let him work at all? As stupid as it sounds, some people blamed Anushka Sharma for Virat Kohli's bad performance in cricket. These obtuse comments were not only sexist and misogynist but also implied that Virat Kohli, as a person had no control over his own performances. Why did nobody thank Anushka for all the other times Virat Kohli did well?
We loved how she paid absolutely no attention to all the mean comments and moved on gracefully!
She has a great relationship and has nothing to hide.
She has also been vocal about her relationship with Virat Kohli. Here is when Kohli blew air-kisses to her.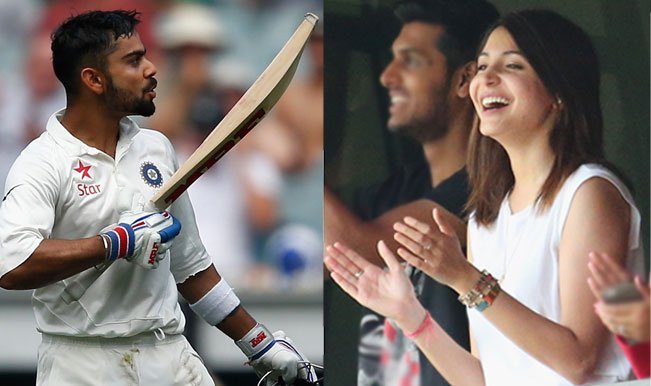 Source: thecricketlounge
Here is some dose of PDA from Twitter
Just watched #NH10 and i am blown away. What a brilliant film and specially an outstanding performance by my love @AnushkaSharma . SO PROUD:)

— Virat Kohli (@imVkohli) March 17, 2015
Here is what she replied:
Being open about your relationship without compromising on your privacy is an art, and she has aced it. This is how she shot down a journalist who tried to fish out dirty details.
She has no problem being vocal about her relationships but she does not want to give out intricate details about her life. She wants people to respect her privacy and does not want her life to be just another piece of entertainment news. This is how she shot down a journalist who overstepped the mark of privacy.
Source: Sanchit Singh
She gracefully accepted her mistake and apologised for misspelling Dr. APJ Abdul Kalam's name.
We all make mistakes. We all have been there when a finger-fart makes things awkward. But being a celebrity, one can't even afford to make a typo. Isn't it the thought that counts? The whole country was shocked and so was she. She made a mistake and owned up to it like a boss: "It was an honest mistake. My intention, my feelings can't be misconstrued. But I know with what intention I was writing. I have been trolled many times on Twitter and I have realised I don't want to pay attention to cowards. You are hiding behind your computer screen and saying things with a fake identity. Anybody can do that. Come and say that on my face."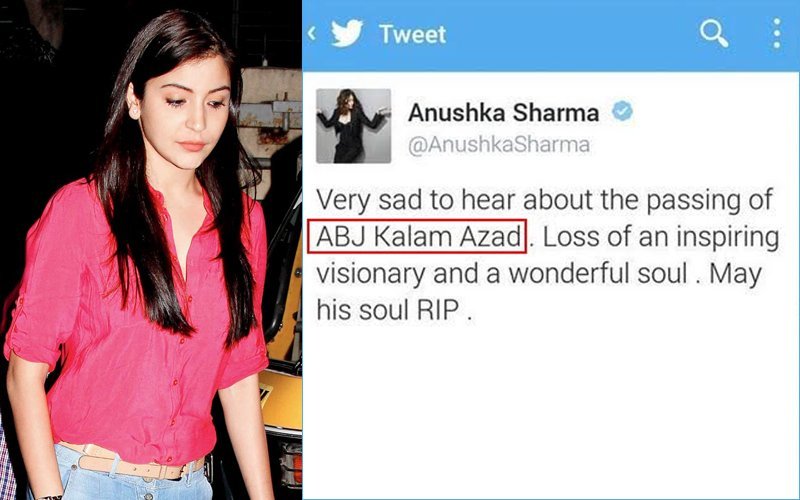 She believes in giving back to society, just like any successful person ought to.
She was one of the first few to collect Nepal relief funds. She ran a campaign and thanked all the supporters for making it successful.
I want to thank all the 79 backers who made this campaign happen.Thank U thank U !Such things restores ones faith in goodness & humanity

— Anushka Sharma (@AnushkaSharma) April 30, 2015
She does what she connects with. She was touched by NH10 and wanted to fully back it, so she produced it.
The actress does what she connects with. She knows what she wants and does not get distracted. If she doesn't like a role, she blatantly rejects it. And if she connects to a role, she delves into the deepest territories of her character. This is what she did in NH10. The actress turned producer because she felt that the story needed to be told . She believes in the power of cinema and does it for all the right things.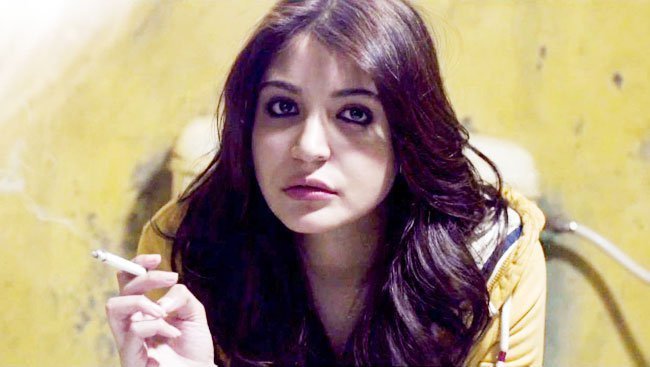 Source: indiatoday
She is brutally honest. She admits there is competition in the industry and "I am competing with myself" is just not possible.
She is brutally honest and speaks her mind like no other actress in the industry.While most actresses say that they are 'competing with themselves', Anushka thinks that it is just 'not possible'. She thinks that every actress is a competition, and she wants to be the best. So much that she made this cute Dubsmash video and gave herself an award.
Source: Dubsmash India Official
No matter what, she is always grateful. This is her cute way of thanking her fans for hitting 5 million followers on Twitter.
Source: Ninad M G
And at the end of the day, she is just a 27 year-old enjoying her life.
Wake up Sid and smell the Pepsi ・・・ This is what too much promotion does to actors, one is exhausted another completely wonky @anushkasharma
Just .. Waiting .. Waiting … #1DayToDDD #DilDhadakneDo #Releasing5June
Be it a blooming career or a great relationship, she has it all. Unlike many of the others, she wasn't served it all on a silver platter.
She made it on her own, much like many of us.