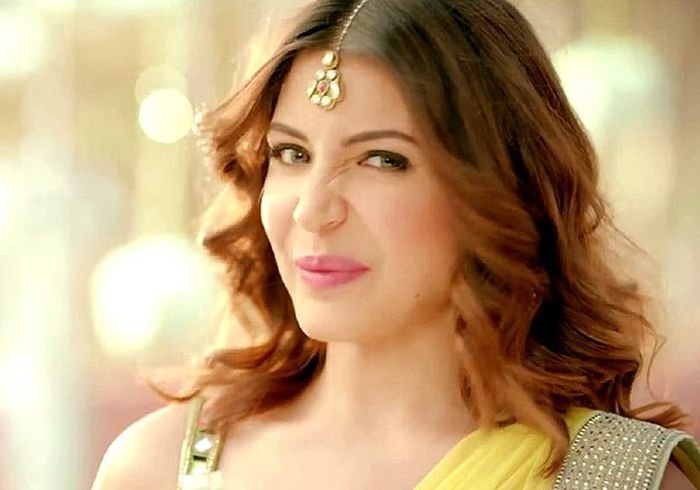 To err is human, but not when you're posting on social media. And certainly not for our Bollywood celebs. As soon as the news of Dr. APJ Abdul Kalam's sudden demise broke on the evening of July 27th, a wave of grief gripped the whole of India.
Within no time, everyone got busy paying their last respects and homage to India's legendary ex President fondly known as the 'India's Missile Man'. Disturbed by the loss of such a legendary personality, even the Bollywood elite expressed sorrow and tweeted with full force.
However, Anushka Sharma had no idea that a tweet of hers would land her in the line of fire after she misspelt Dr. Kalam's name on the social platform. Unfortunately for her, she misspelt it twice, and only got it right the third time.
Here's what Sharma had written in haste, once the unfortunate news trickled in: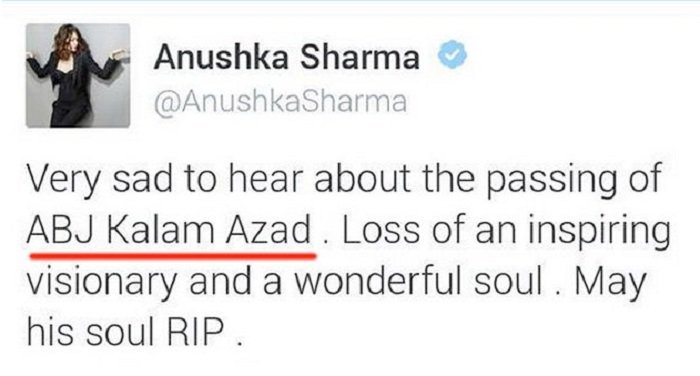 However, before she could realise, the twitterati had already begun nitpicking and shaming her for getting the spelling wrong. Nervous as any one would be, the actress tried correcting her mistake and could fix it only at the third attempt, which is way too late by Twitter's standards as haters were already set to pounce on her:
Here's what the unwarranted tweets read:
@AnushkaSharma You only focus on VIRAT KOHLI. Shame that it took u 3 attempts to write APJ Abdul Kalam's name properly on twitter.

— тεנαη sħяίνaşтανα (@BeingTeJan) July 27, 2015
Congrats @anushkasharma for getting it right in just 3 attempts..great achievement considering Bollywood standards!

— Jazil (@Being_JK) July 27, 2015
. @AnushkaSharma third time ? That's what Abdul Kalam Azaad was all about.. Hard word and dedication.. You will get success eventually

— Enginɘɘroʜolic (@EngineeRoholic) July 27, 2015
But we don't really blame Anushka. We've been there, we've done that. And come to think of it, it's the thought that counts. After all, forgiveness or not, to err is human.