Ever since his sudden demise on Monday, 27th July, 2015, much has been said and written about Dr APJ Abdul Kalam, former president of India, and one of the country's most loved citizens. But here is one more incident from his life that is a testament to his greatness.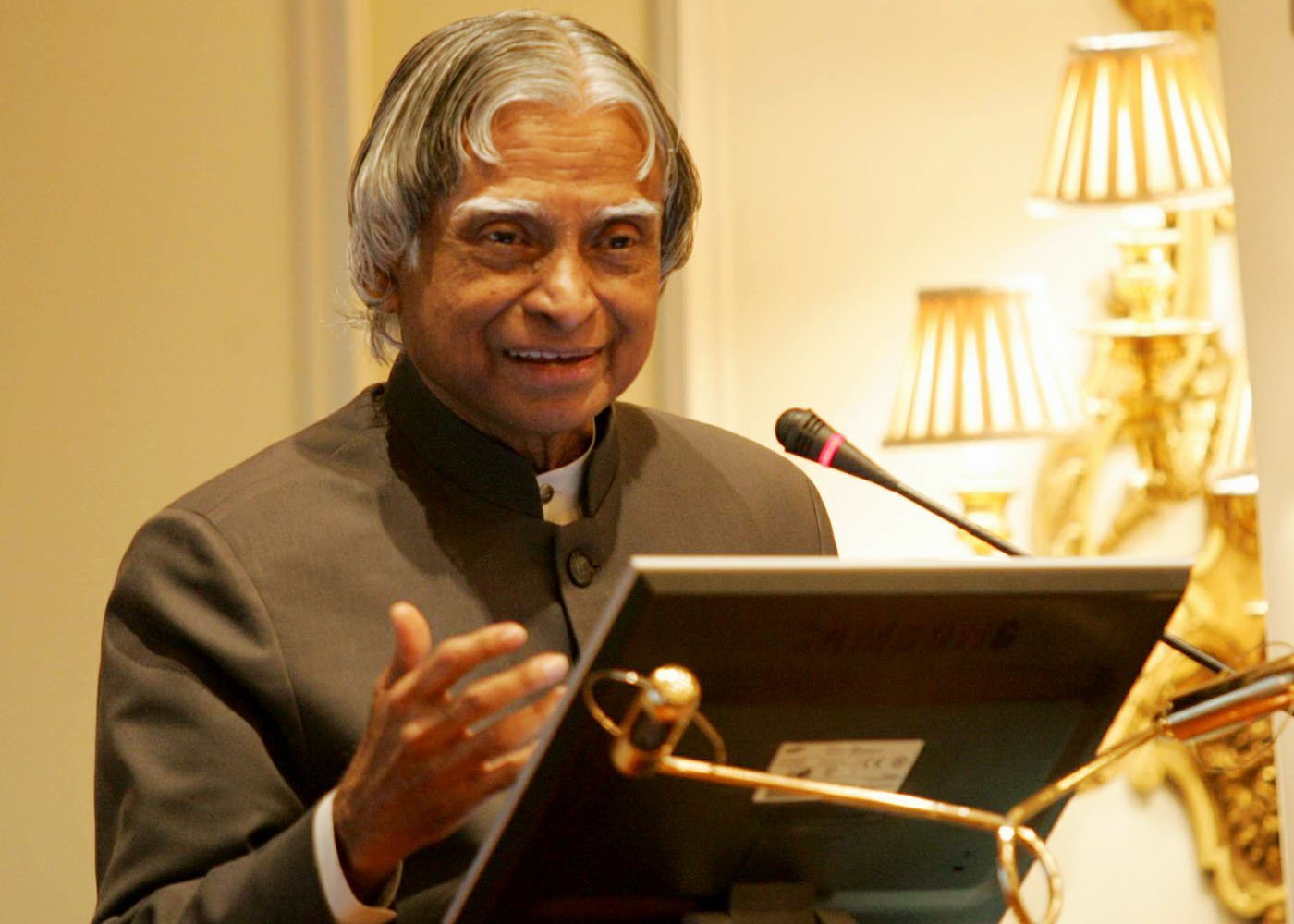 Kalam was attending an event at Sowbhagya Enterprises in Erode, Tamil Nadu.
The company – a manufacturer of wet grinders – gifted Kalam with a grinder. Now, though he wanted one for his house, he refused to accept it as a gift. So he wrote out a cheque of Rs 4,850 in favour of Sowbhagya Enterprises Pvt Ltd.
The people at Sowbhagya were very honoured by the gesture and instead of encashing the cheque, they framed it and proudly exhibited it in their office.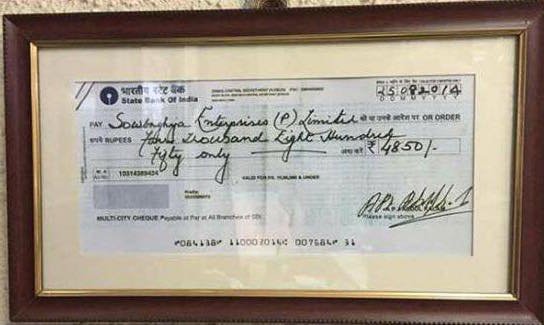 Two months later, they recieved a call from Kalam's office demanding that the cheque be deposited soon, and if not the grinder would be returned.
There are a lot of things you can take away from this incident: Kalam's attention for detail (who cares about a cheque that has been deposited a couple of months ago) or about how down to earth he is.
But one of the biggest learnings from the great man is how he wants to earn everything in life. He doesn't want freebies. Hard work pays off and that's been the mantra throughout his life, so whether it comes to becoming the president or inventing something or owning a grinder, he wants to do it on his own terms.
In Kalam's own words: Hard work is the best medicine to kill the disease called failure. It will make you a successful person.