The discontentment with the local news channels in Assam have been brewing for sometime now. So much so, that it has become a part of every mundane banter.
We were informed yesterday by our friends, after which we published an article about the same .
That might have only put the issue forth to a wider audience but untiring efforts were already much underway till the time the article went live.
In an attempt to make the reporter see some sense, a source (name withheld) sent him a message on Facebook.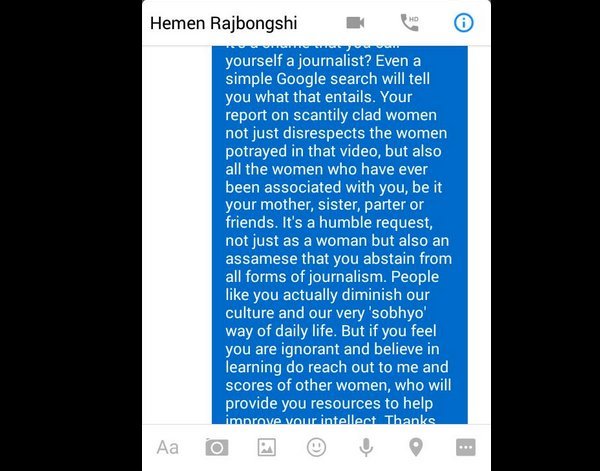 His reply, which should not be a surprise anymore though, does come as a surprise to any remotely thinking human being.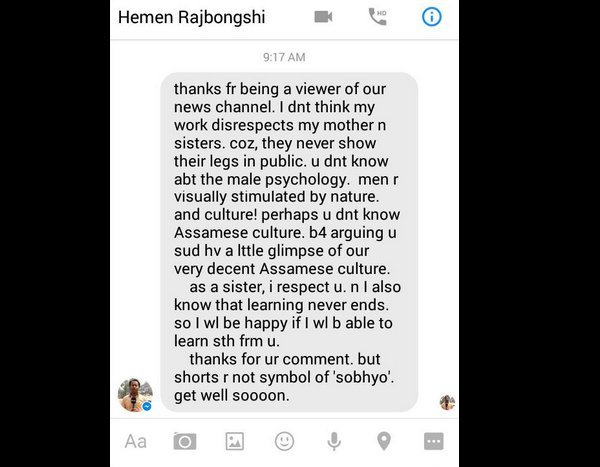 Kavita Krishnan, too showed her support.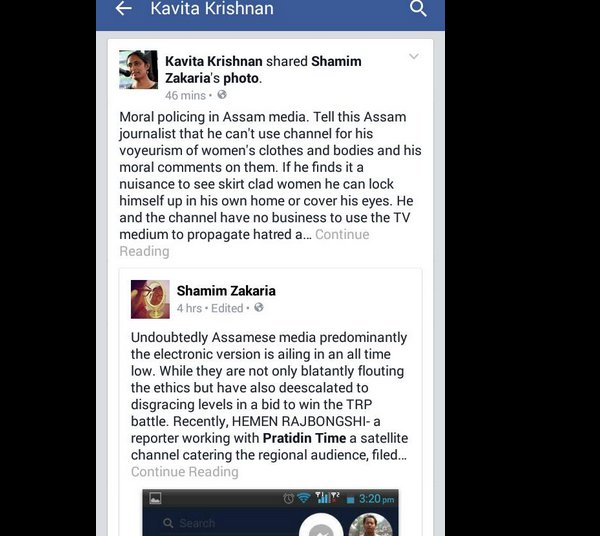 There has been an insistent online petition to the Chief Minister Tarun Gogoi to enforce responsible journalism. It has even been signed by the likes of Adil Hussain.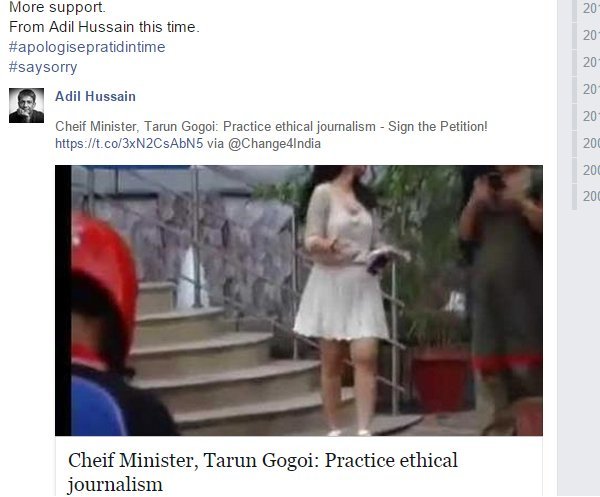 You can also sign the petition here .
Efforts are underway to make the channel apologize for their insensitivity. The same source has informed us that they were drafting a letter for the news channel.
We must reiterate this fact, even at the fear of repeating ourselves – this is not about clothes or decency or culture or anything like that. What it is, is a regressive statement on the highly inflammable issue of rights.