When you think of Australia, there are a lot of things that come to mind. Like, a lot. And why shouldn't they? Australia is a beautiful country with a lot of attractions. It's no secret that it's one of the best places to visit if you are looking for an unforgettable holiday. So, here are a few things that you can see and do in the land down under that will convince you to choose Australia as your next vacation destination:
1. Sydney Harbour, New South Wales
The Sydney Opera House is considered as one of the most exciting and innovative buildings of the modern era. It's one of the world's most premier locations for the performing arts. And the view of the Sydney Habour Bridge over looking The Sydney Opera House, which is located in the middle of crystal book waters, is literally unmatched. You can always take things to another level by climbing atop the Sydney Harbour Bridge to see the city from a different perspective.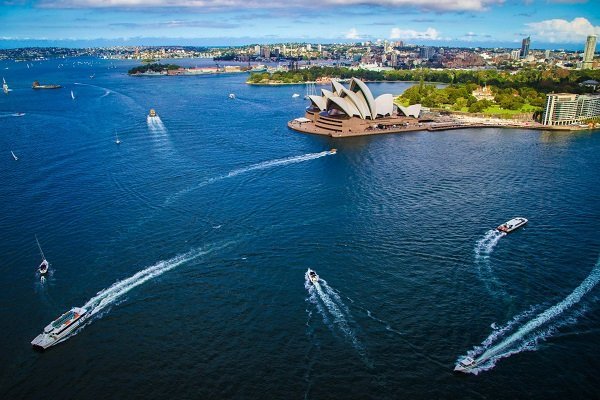 To explore Sydney, click here .
2. Coastal Road Trips Around Australia
Australia has some of the world's most picturesque roads which would be ideal for any motor-head's dream vacation. Take for example, the Great Ocean Road which is considered as one of the greatest road-trip destinations in the world or the Pacific Route from Sydney to Gold Coast that takes you through rain forests, coastal villages, rock pools and beaches. With postcard perfect coastal towns and beautiful open roads, Australia has an awe-inspiring view at every turn. Embark on a journey of a lifetime, head out on the open road and experience Australia like never before.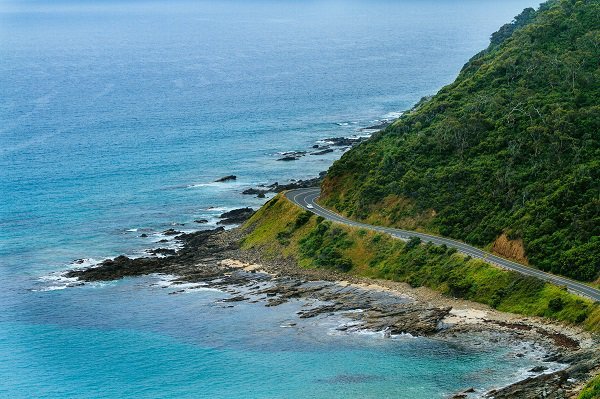 For a journey of a lifetime, click here .
3. Kangaroo Island, South Australia
Located just 112 kilometres south-west of Adelaide, Kangaroo Island is known for its wildlife and pristine beaches. Discover the "Remarkable Rocks" which have been sculpted over the years with the help of the wind and the wild sea. Spoil yourself at Southern Ocean Lodge, one of Australia's most prestigious wilderness retreats. Here, you can detach yourself from the maddening world and sleep under a blanket of stars!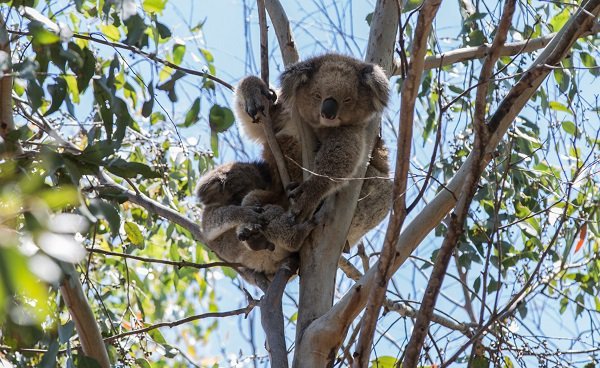 For this exciting experience, click here .
4. The Great Barrier Reef, Queensland
Considered as one of the wonders of the natural world, the Great Barrier Reef is a rich tapestry of coral reefs, islands and cays. Described as the tropical rainforest of the ocean, this intricate living environment of extraordinary marine diversity is the world's largest coral reef. It's so large that it can be seen from space. Every visitor must explore this fascinating gift of nature. You can do that by taking a private helicopter or plane ride over the reef or going scuba diving or snorkeling in its blue waters.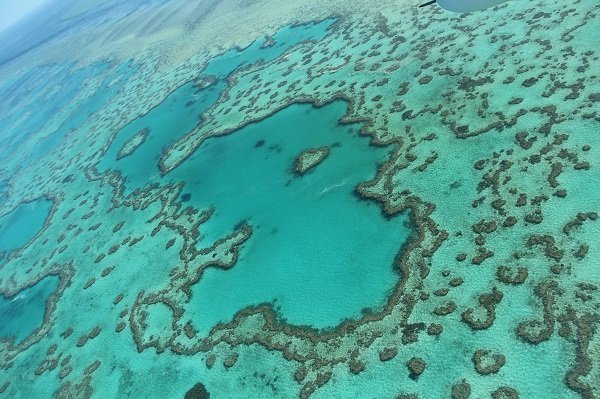 To start exploring the Great Barrier Reef, click here .
5. Uluru, Northern Territory
Uluru, a World Heritage site, is one of Australia's most iconic symbols of the outback environment. A perfect way to wrap up an exciting day of discovery and travel is the famous Sounds of Silence, an authentic Aussie BBQ dinner party that is hosted under the sparkling stars. Yes, it's as inviting as it sounds.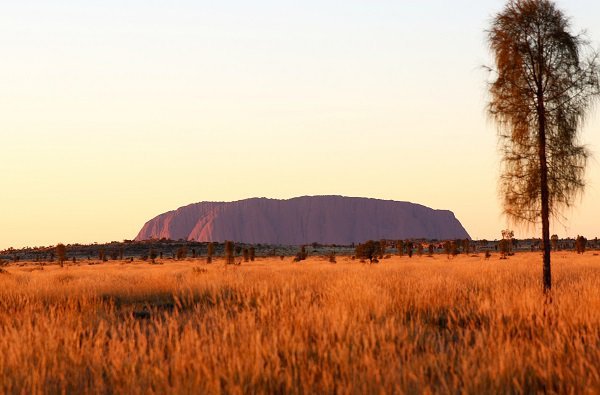 For more information, click here .
6.
Explore the beaches of the Gold Coast
The Gold Coast boasts of a beautiful coastline. Take a plunge and dive with the country's exotic marine life. Or you can visit the world famous Surfers Paradise beach and try your hand at surfing. And that's not all. It's also home to some of the most famous theme parks in the world. Choose from one of the many action-packed attractions which are a treat for all ages. Awesome theme parks like Dreamworld, Wet 'n' Wild, Warner Bros. Movie World and White Water World make for a fun day-out. Need I say more?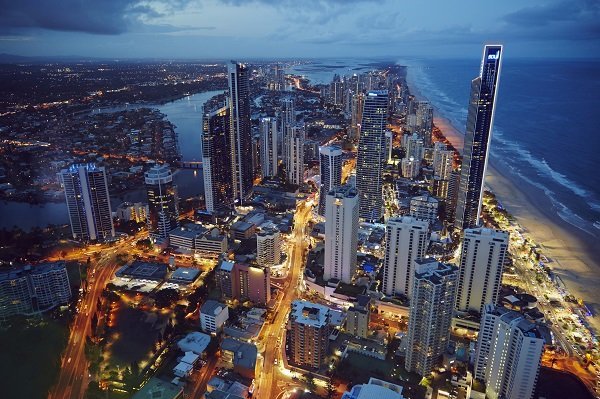 To start exploring the Gold Coast, click here .
7. Wineglass Bay, Tasmania
Rugged pink granite mountains, dazzling white sand beaches and sapphire blue waters define the Freycinet Peninsula on Tasmania's east coast. Consistently rated among the top 10 beaches in the world, Wineglass Bay, shaped, as the name suggests, like a wineglass, is one of Tasmania's most iconic destinations. This is one place which must feature on your itinerary.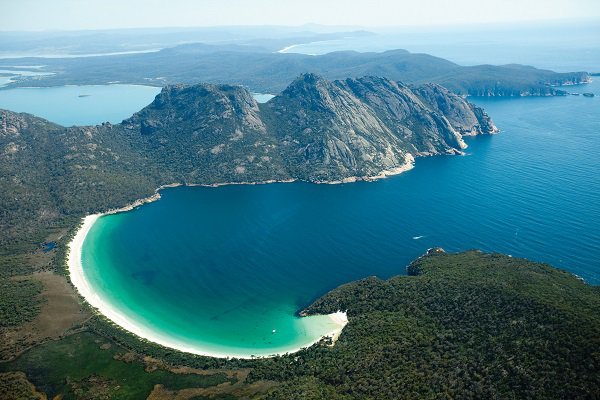 To visit Wineglass Bay, click here .
8. Explore the food and wine in Australia
Food in Australia has influences of global flavours like Japanese, Thai, Greek, Lebanese, Vietnamese, Indian, Chinese and even French. Australia's wine regions like the Barossa Valley in South Australia, Hunter Valley in New South Wales and Yarra Valley in Melbourne are well known for their laid-back atmosphere, world class wines, fresh produce and fine food. In short, Australia is every food lovers' paradise.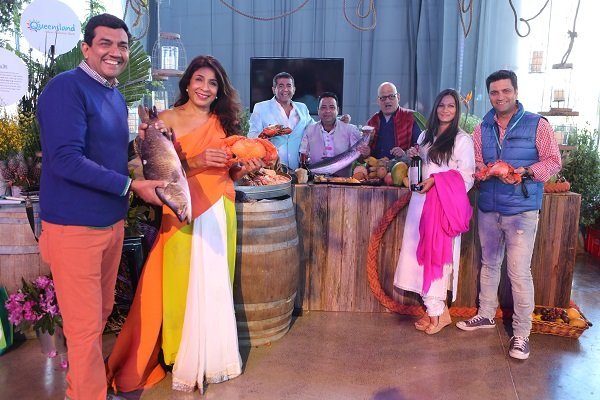 To discover the true flavours of Australia, click here .
9. Phillip Island, Victoria
Phillip Island is home to some of Australia's most popular natural wildlife attractions like the iconic Penguin Parade and the Koala Conservation Centre. There are many other fascinating attractions here like the A Maze'N Things, Panny's Chocolate Factory and the International Motorcycle Grand Prix circuit. Here, you can take a wildlife cruise that will put you right in the middle of 16,000 fur seals. Exciting, much?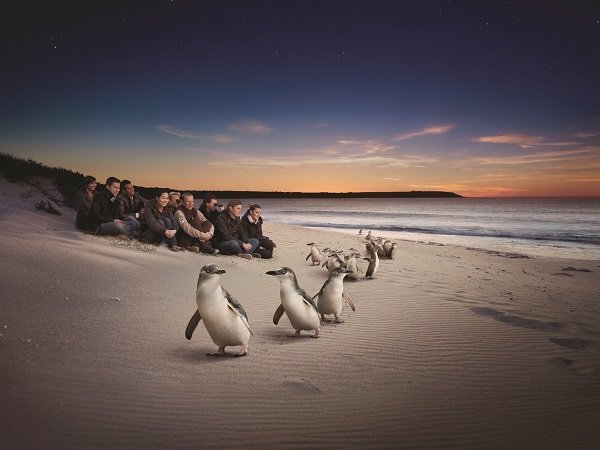 To learn more about the Penguin Parade, click here .
10. Cricket Arenas in Australia
Cricket is one of Australia's most loved sporting pastimes. Relive cricketing history as you explore the inner sanctum of the Melbourne Cricket Ground, walk on the hallowed arena and experience where legends play by taking a guided MCG tour. Stop and get mesmerized at the National Sports Museum which houses world-class exhibitions of significant sporting artifacts. Other must-visits for cricket fans include the Adelaide Oval in the heart of Adelaide city , the International Cricket Hall of Fame in Bowral and Sir Donald Bradman's home town, located less than ninety minutes away from Sydney.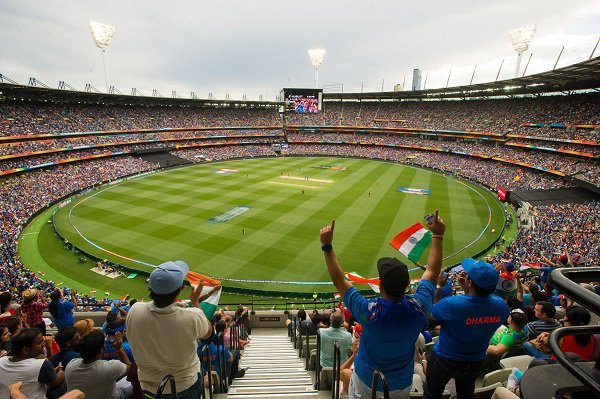 To be in the center of all the action, click here .
Sound super exciting, doesn't it? Check out some of the great offers that Tourism Australia has, right here .
Sponsored by Tourism Australia