Australian anchor Karl Stefanovic got the perfect response for a racist joke, he made on The Today Show while building up for the India-Australia semifinal clash at the Sydney Cricket Ground for the ongoing Cricket World Cup, 2015.
During an ongoing banter with the Indian supporters outside the stadium, Karl inserted his wise quip, " I was just gonna ask … who's going to be manning 7-Elevens today?"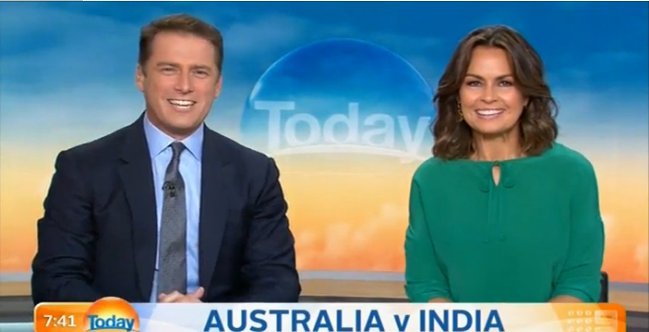 The Indian fan's reply totally owned the morning show host. The fan replied saying:
"I'm not sure about who's going to be manning 7-Elevens but you might have to look at Centrelink as well I think Karl".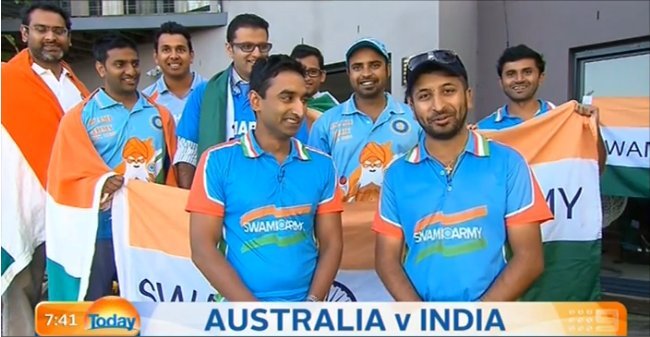 He was referring to the Australia's Social Security Scheme – Centrelink, implying that the host might want to check out the line (or lack thereof) of Aussies waiting for their 'dole' (which is a daily sum for the unemployed). The fans cheered and the anchor took the comeback sportingly. Before signing off, he also fit in another beauty for David Warner's 'Talk in English'-comment, "I'll continue to speak in English so he understands."