Earlier it was reported that former Indian cricketer, Navjot Singh Sidhu, had been hospitalized for a life threatening disease. But even acute deep vein thrombosis couldn't bring the irrepressible Sherry down .
As expected, the cricket fraternity all wished Sidhu a speedy recovery, which included former India captain Mohammed Azharuddin visiting Sidhu in hospital.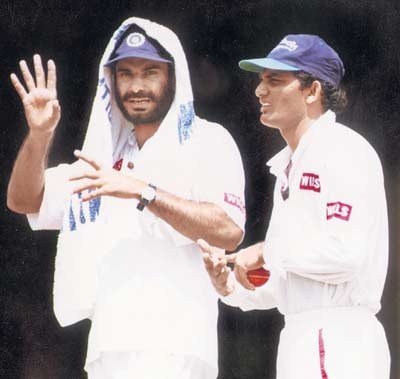 Source: Mid-Day
Azharuddin and Sidhu famously fell out with each other during the 1996 tour of England. The incident prompted Sidhu to quit the tour.
However, it's evident from the picture that the two cricketers have buried the hatchet as Azharuddin paid Sidhu a surprise visit in the hospital. According to NDTV , the former captain told the hospital he wanted to visit "his brother".
Get well soon paaji!