The Indian Censor Board just keeps getting better day by day. After banning the word Bombay, t he Central Board Of Film Certification has reportedly released a list of around 30 English and Hindi 'offensive' words, according to a leaked picture of the notice.
In the notice, The Central Board of Film Certification says:
"It has been noticed that some of the objectionable words/abusive words are not still deleted from the films. The details of such words are given below. All ROs are directed not to allow such words in any category of the certificate. This is also applicable to regional languages films."
Here is a picture of the notice :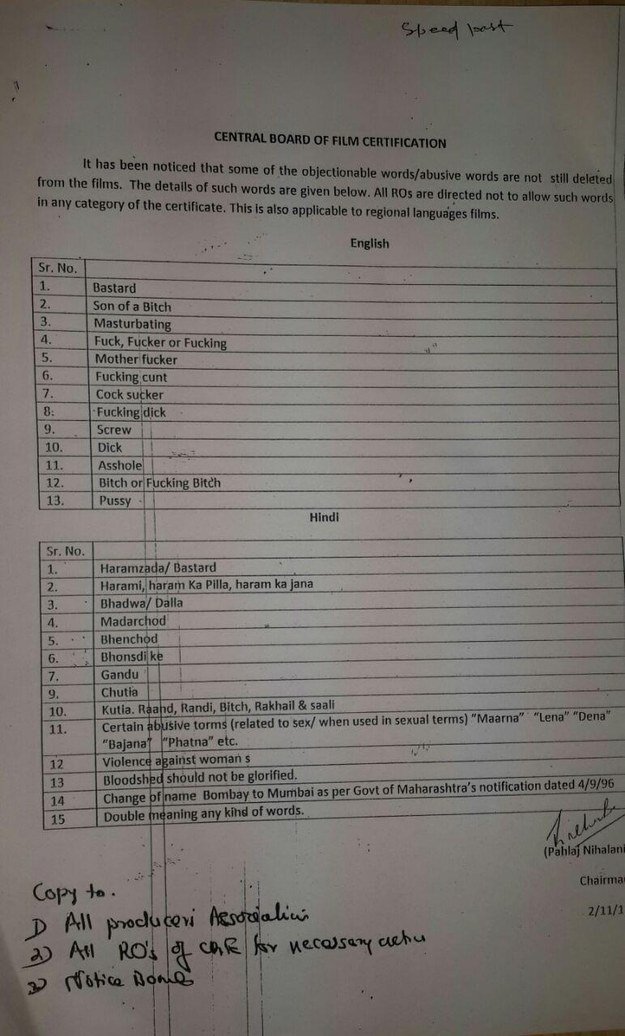 The banned words include cuss words in English and Hindi and also 'double meaning any kind of words.' The notice is signed by Pahlaj Nihalani, the new Censor Board chief.
The news was confirmed and first published by The Caravan, but we are yet to get a confirmation from the Censor Board about the same.
With its banning spree on, we wonder what the Censor Board will ban next?