There is no greater equalizer than social media. Everyone is powerful here as well as vulnerable. Everyone is David here as well as Goliath. What it unanimously hands to everyone – the intellectuals, the trolls, the confused ones, the angry ones, the bored ones, the victims – is a voice.
A voice like that has been of Aarti Thapar, who has taken to Facebook to tell her story of domestic abuse.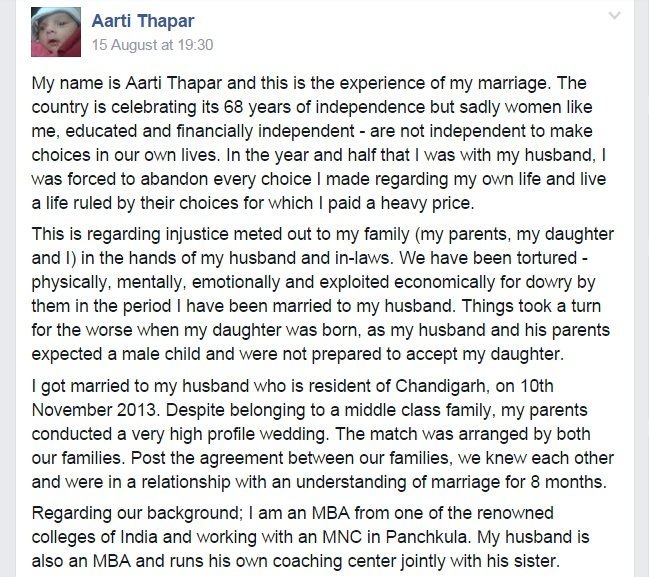 You might think what's new here, considering so many people are victims of domestic abuse. But consider this, nobody likes washing dirty laundry in public. What this story deserves at the least is a genuine investigation.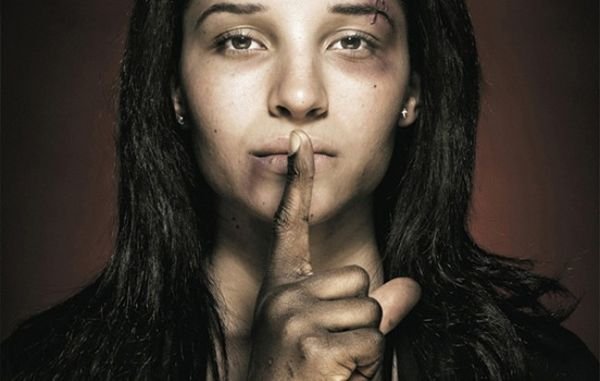 Having spent a couple of months more than a year with her abusive husband and in-laws, Aarti moved out to stay with her parents.
Along with pursuing the case, she made a public group on Facebook by the name of Justice for Aarti and Ishi , a couple of weeks back. The support it has garnered has been overwhelming.
She took the opportune moment of Independence Day to tell her story. The day we celebrate our freedom seems also to be a great day to question how we are free exactly.
"Immediately after my marriage my husband and in-laws started pressurizing me for dowry." mentions Aarti on her post. "He was also very suspicious and controlling and often checked my phone to see how many times I talked to my parents." she adds.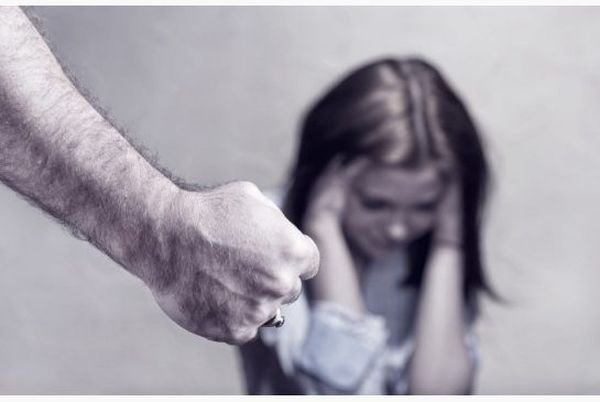 Source: Make It Our Business
She also says that she was physically assaulted and told to abort her child and leave the house when she asked her husband if she could attend her cousin's wedding. She claims she was beaten up when the husband demanded an amount of 10 lakh and all she could give was 2 lakh.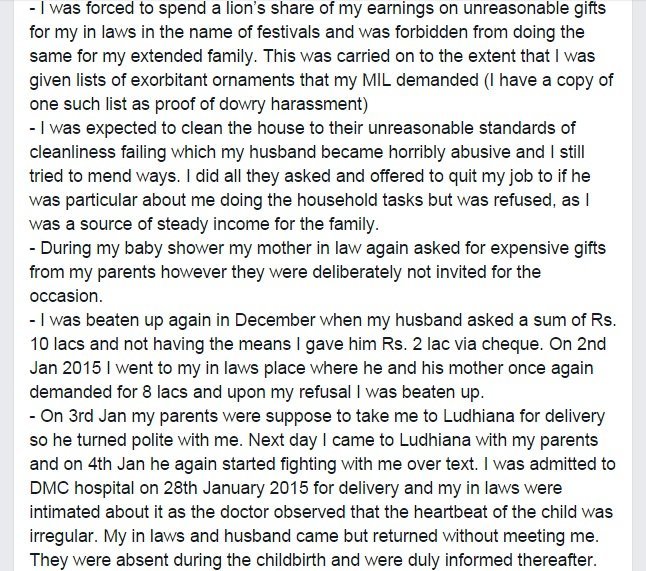 The birth of a baby girl was not taken favourably by the family. "My in-laws and husband came but returned without meeting me. They were absent during the childbirth and were duly informed thereafter. That was the first time they came and expressed displeasure on the birth of a girl. I tried to reason with my husband with no avail." says Aarti.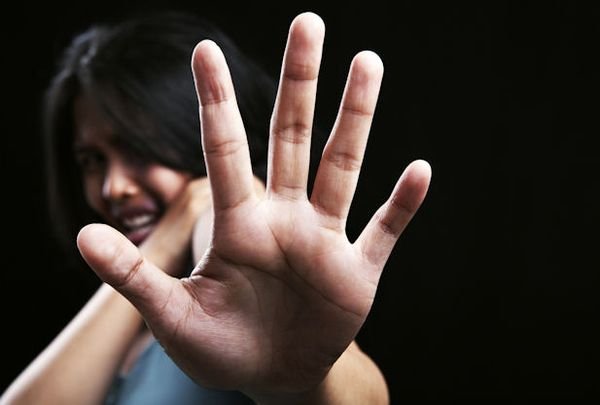 Source: Carter Law
Aarti also mentions on her post that her husband slapped her mother twice and "held her by hair and dragged her from door to dining area."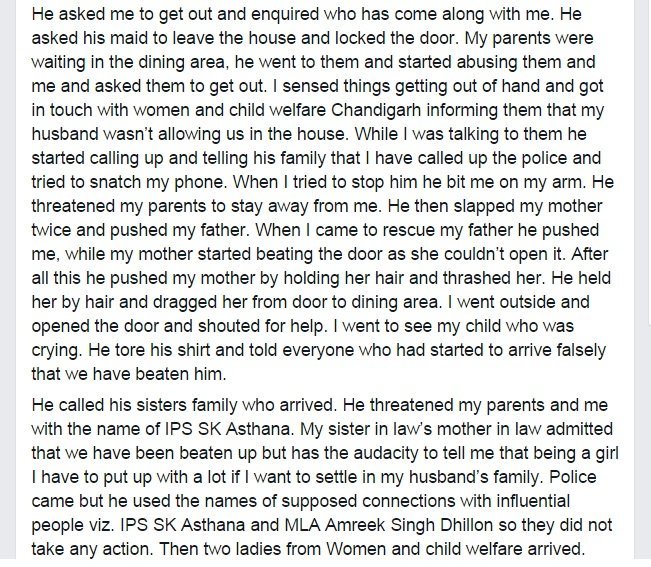 When speaking with

ScoopWhoop

, Aarti said that she had little say over matters of her own life and her new-born daughter's. The husband informed her via text what the name of their daughter should be. However, she says she has now changed the name.
She also mentioned that the couple was called to the police station after she filed a case. But somehow, for some inexplicable reasons, the officer in question decided to interrogate only her husband, who conveniently denied all charges.
When she asked why would he not investigate further he replied that there would be no point to it, since he will only deny everything. A distressed Aarti said "Was that not the point of going to the police? So that they would investigate?"
She also mentioned that she has written to HRD Minister Smriti Irani and Prime Minister Mr. Narendra Modi as well, seeking justice.
You can support Aarti by joining her Facebook group here . Her entire post can be read here .