People can be quite anal about biryani. Awadhi, Hyderabadi, Moradabadi – the more kinds you have, the more difficult it is to decide which one you like better. But one thing you will know for sure – you are a fan of biryani. Here are some of the best places to gorge on biryani in Delhi :
1. N. Iqbal Biryani – Nizamuddin
This is probably your best bet to taste Moradabadi biryani in Delhi. Visit the dargah on a thursday evening to offer your prayers and listen to the qawwali. Then proceed to this establishment to enjoy some biryani. The biryani is served with some really hot chutney (exercise discretion, it is actually as hot as it looks).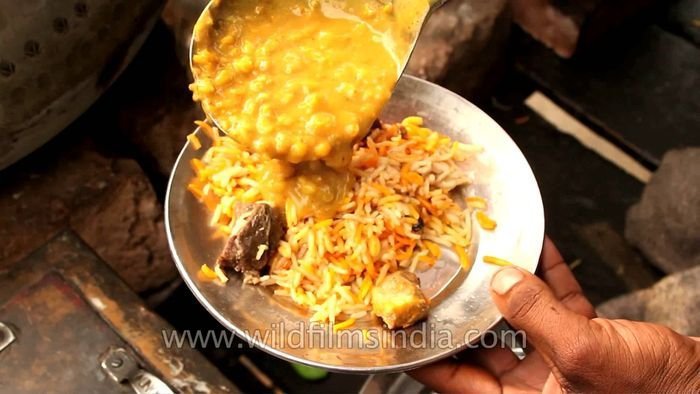 2. Delhi 6 – Delivers food from Old Delhi
To say that Shibli Anis's attempt to make the food within the walled city available to those outside it, is an understatement. All you have to do is visit the page and place your order 24 hours in advance. The Pakistani Biryani is much talked about.
3. Kolkata Biryani House – CR Park
People who dig all things Bengali cannot ever have enough of this place. The Kolkata style biryani made with mildly flavored rice, meat and potatoes that this place sells has no other match in the city. You could order here .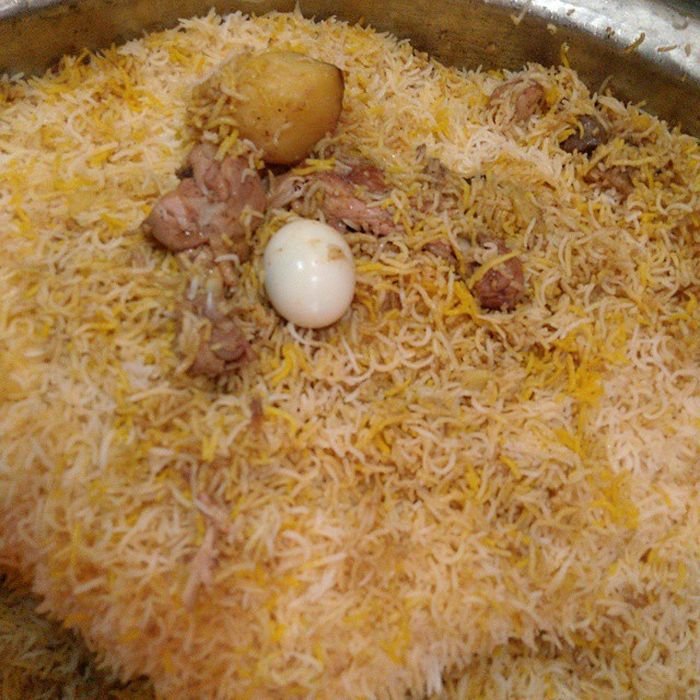 4. Tipu Sultan Biryani – Batla House Bus Stand
From what I have heard and seen, this is the best biryani to be had in this area. Mild on the spice meter, tender chicken chunks and a delicious raita make eating from this place a delight.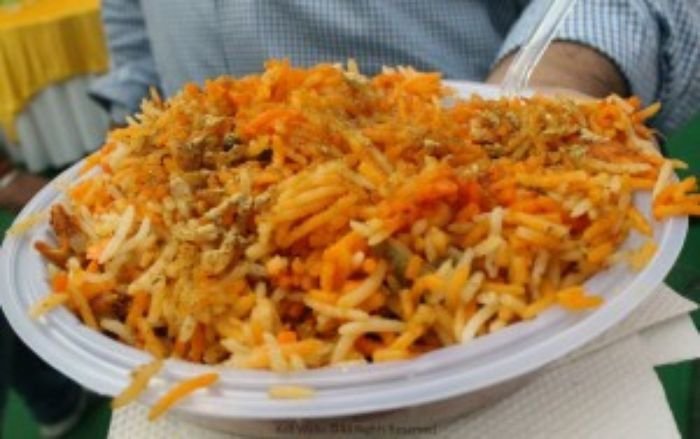 5. Al Jawahar – Jama Masjid
There is something about this place. Any dish you pick off the menu, is going to be good. I personally have never been disappointed. Best bet : Mutton biryani.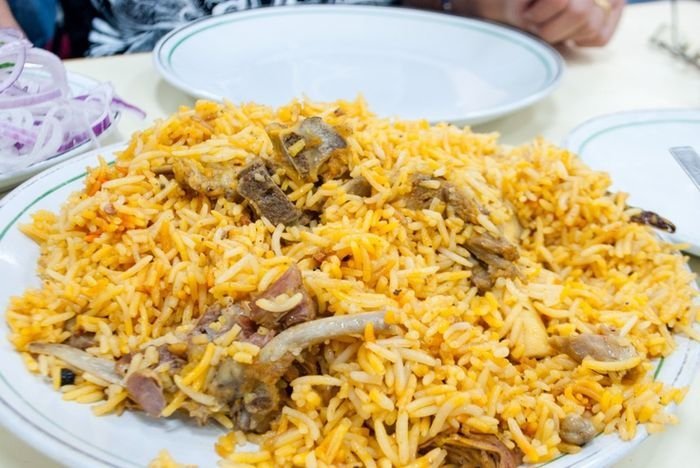 6. Alkakori Alkauser – Multiple Outlets across Delhi
This place has taken it upon itself to bring the best Lucknowi dum biryani to your doorstep.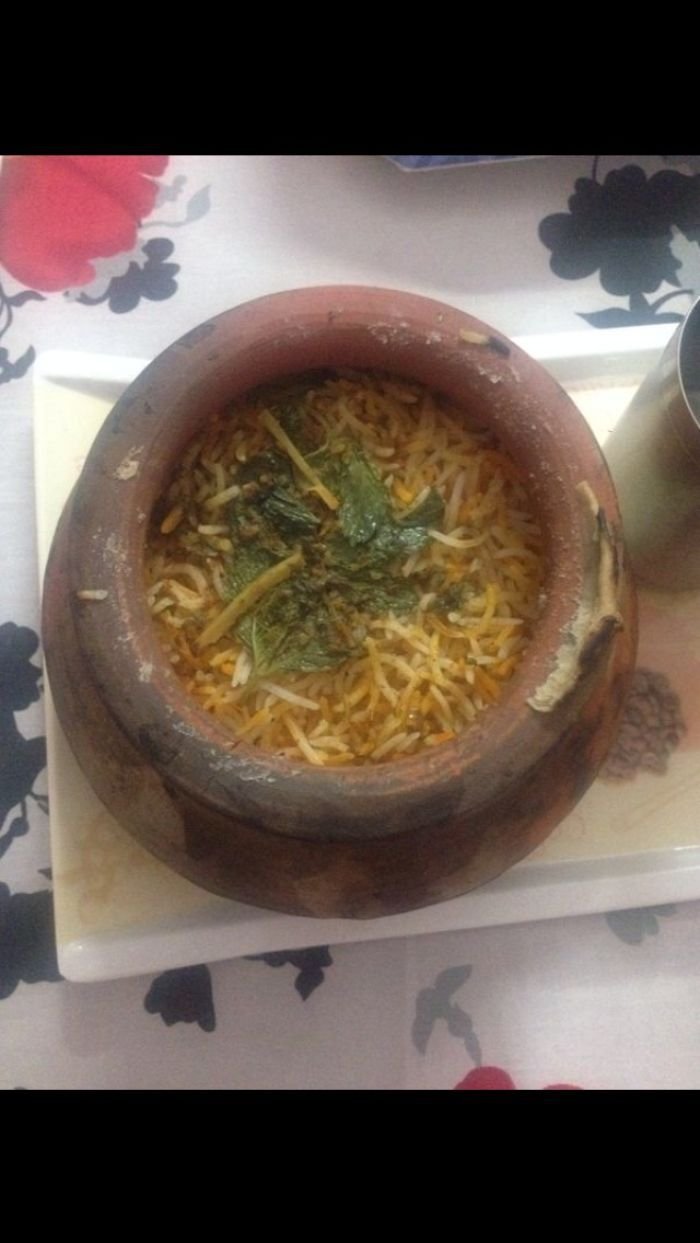 7. Andhra Bhawan – Connaught Place
Though the Hyderabadi biryani is available only on Sundays, it is so popular that more than 600 plates sell every day. Undoubtedly the best place to get Hyderabadi biryani (since the Golconda bowl shut shop a while back).
8. Dil Pasand Biryani – Jama Masjid
If you are a true foodie, you will make the effort of traversing through Gali Kababian Di to reach Dil Pasand Biryani (also you should be a bada eater). The biryani is oily, rich and gives off a rich fragrance of kevda .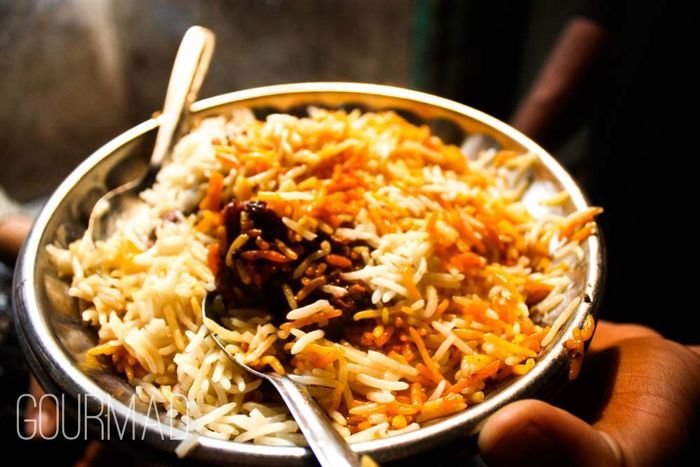 9. Babu Shahi Bawarchi – Pragati Maidan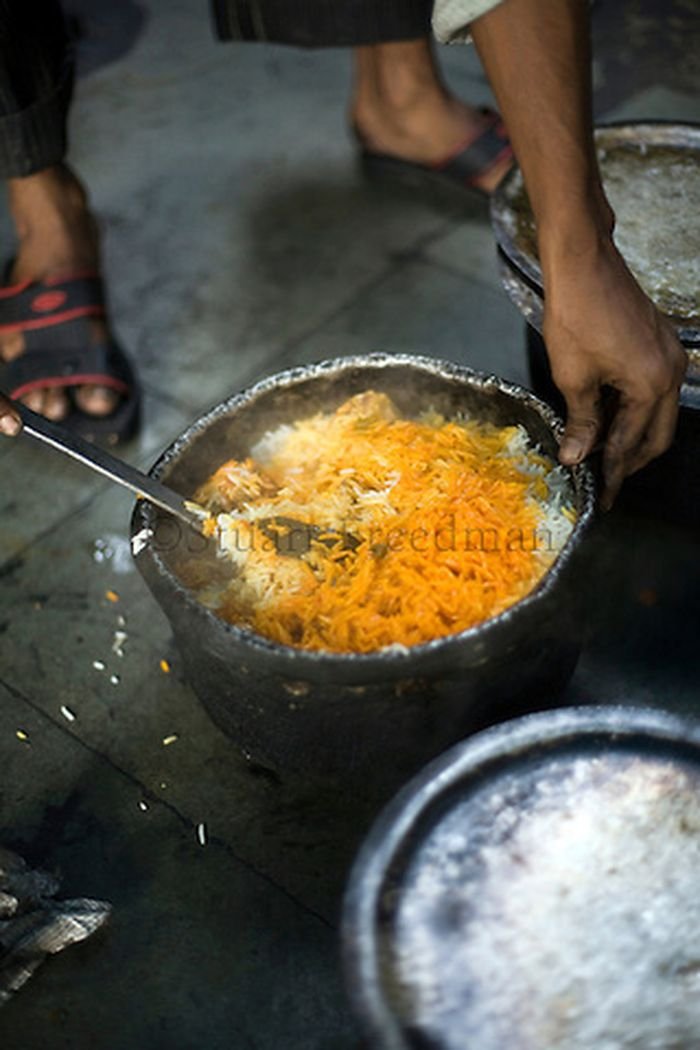 10. Oberoi – Karol Bagh, Gurgaon
This place has rave reviews on several sites. The egg biryani is quite popular and worth a try along with mutton rara .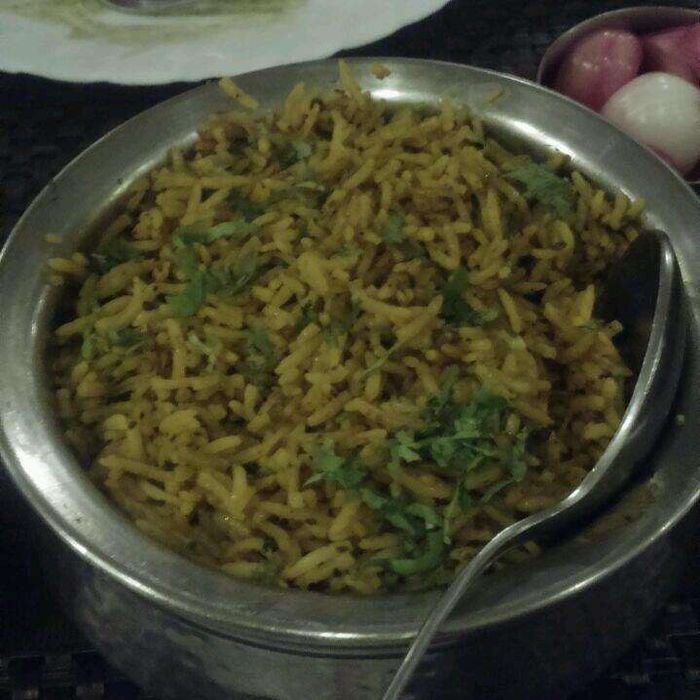 11. Mahabelly – DLF Place, Saket
If you want to get a dose of Malabari biryani, let this be your first and last stop. Auhtentic flavors and classy presentation make this place a favorite.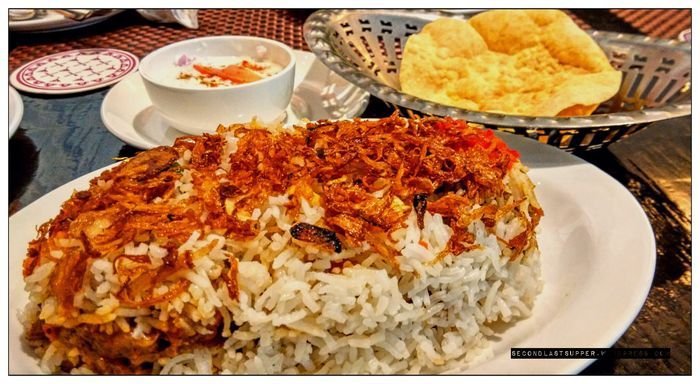 12. Zambar – Gurgaon
Prepared in the 'Malabar Moplah style', the biryani is sure to remind you of the coastal south with its flavors. Highly recommended.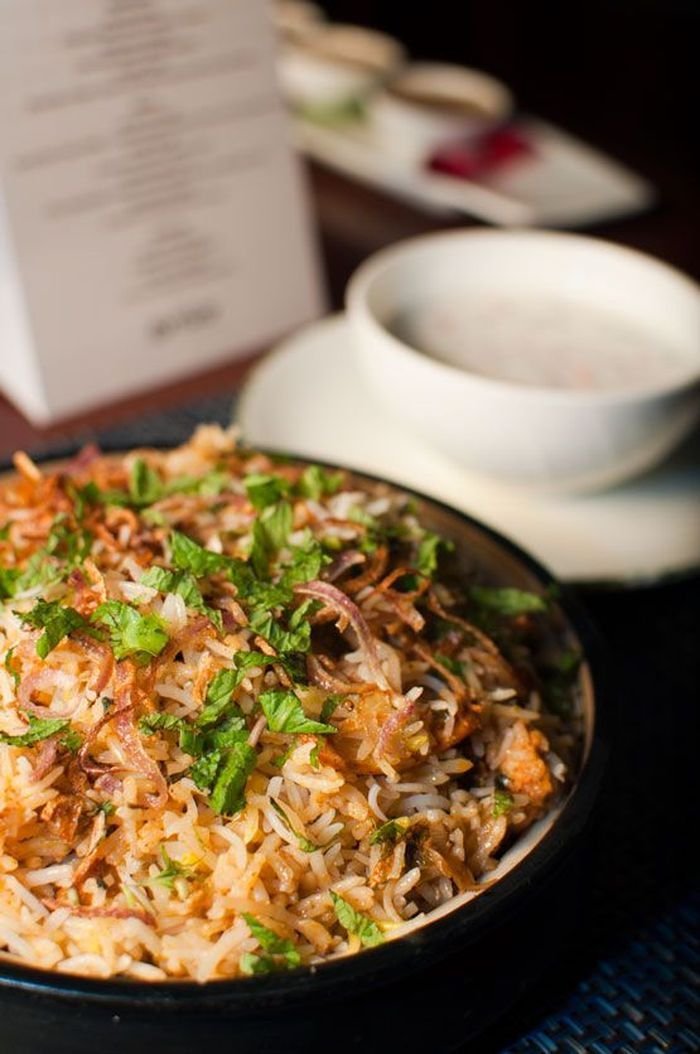 13. Biryani Blues – Gurgaon
If you think of Hyderabadi biryani, you have to think of this place. Authentic taste, consistent quality and amazing service make it a favorite.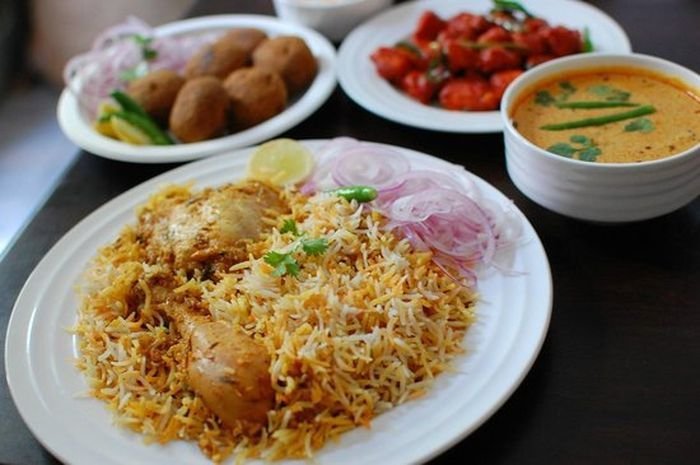 14. Dum Pukht, ITC Maurya Sheraton – Diplomatic Enclave
If you like fine dining, this is it. The amazing awadhi cuisine is a delectable bait for anyone. One of the highly recommended dishes is the parda biryani .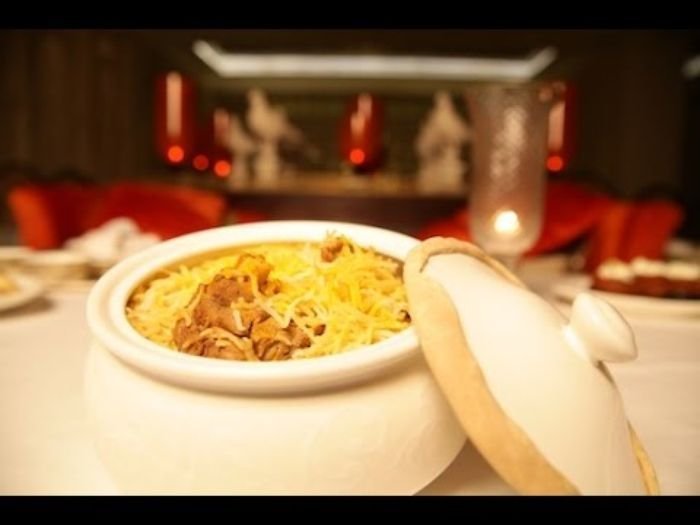 15. Abdul Muradabadi – Ganesh Nagar
This is a takeaway which reportedly has amazing food. Opt for the chicken korma and the mutton biryani and bask in the delicious taste.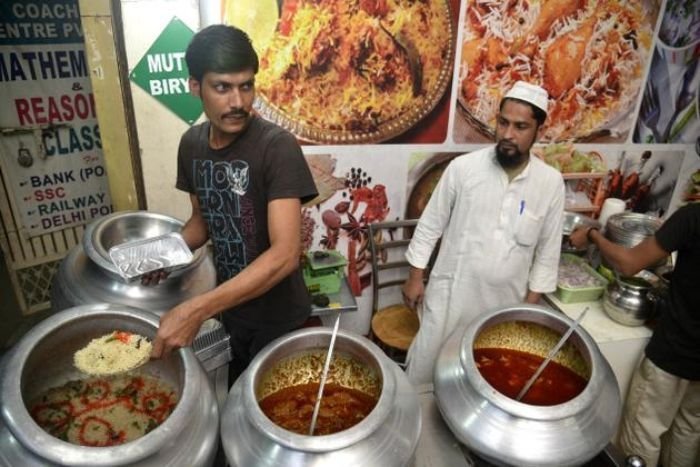 No matter which kind, I adore biryani. If you are in love with this amazing dish, go and try all these places and tell us about your favorite biryani!