Bollywood has been a source of inspiration for us for many many years. We take fashion tips, relationship advice, dance lessons and even wedding inspiration from our movies! We bring you a few Bollywood movies which have inspired how we celebrate our weddings:
1. The grand affair in Hum Aapke Hain Kaun
It popularised the ceremony of stealing the groom's shoes and of course, this gorgeous purple outfit.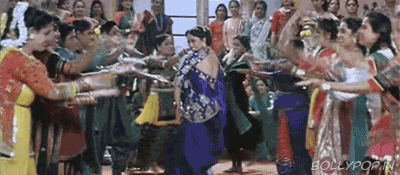 2. The opening song of Queen
Yes, the wedding never happened. But everyone in real life is lip-syncing and dancing to London Thumakda these days..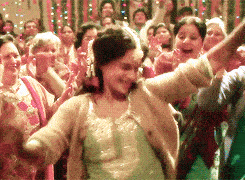 3. The choreographed dance in Monsoon Wedding
This is what started the trend of choreographed dances in real life weddings.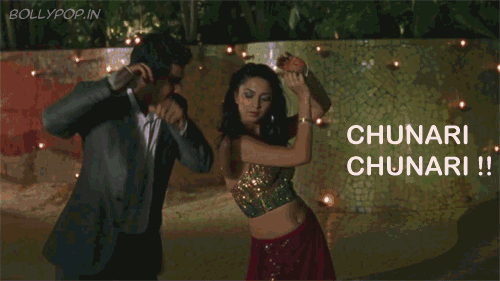 4. Vicky and Ashima's wedding in the movie Vicky Donor popularised the concept of two very different families grooving together to songs like 'Rum rum rum rum rum…Whisky.'
And thanks to the movie, the song became a staple at all Indian weddings.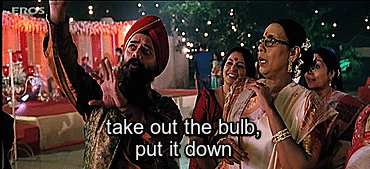 5. Band Baaja Baaraat brought the wedding planners to the forefront!
And since then, the business of wedding planners has been booming.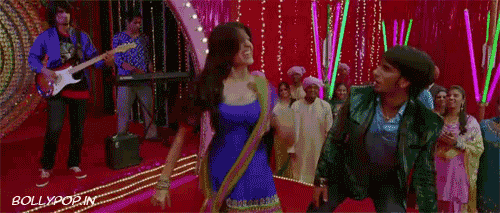 6. Every Indian bride takes inspiration from the movie Jodha Akbar while zeroing down her wedding set.
The film rekindled our love for ' Kundan ' neckpieces and ' Jadau ' jewellery.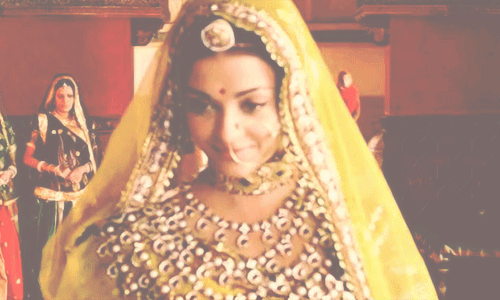 7. Kal Ho Na Ho gave the idea of the entire family 'performing' on one of the functions.
Suddenly, everyone's parents wanted their own personalized 'G..U..J..J..U' song.

8. Yeh Jawaani Hai Dewaani popularised the whole concept of a destination wedding.
After the movie, everyone wanted to get married in Udaipur.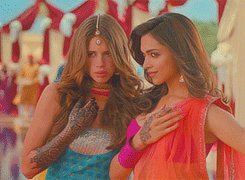 9. Zindagi Na Milegi Dobara not only took the whole bachelor party to the next level, but also brought in the whole concept of living your life to the fullest.
Things like sky-diving became the number one item on every soon-to-be-married person's list.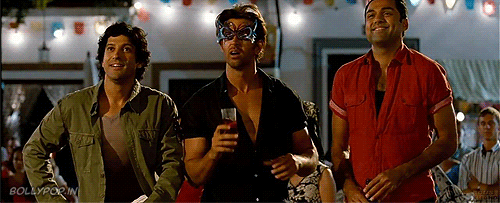 10. Dilwale Dulhania Le Jayenge , a cult film, was one of the first in its genre to denounce the concept of an arranged marriage and was pro-love!
And of course the famous " Ja Simran ja, jee le apni zindagi " became a household dialogue!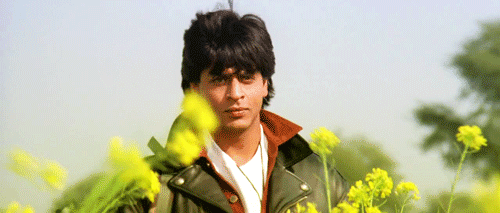 Now, you can also have a wedding as grand as the ones we see in movies. Let the stars of the upcoming movie Shaandaar tell you how.
Sponsored by Tata Capital