Indian women are now leading the way in a society that is changing rapidly. They are breaking the so called glass ceiling, speaking up against oppression and fiercely protecting their right to choose the life they want to live. They are proving that beauty has ceased to be a one dimensional word. They are proving that brave is the new beautiful. Some of these women have gone on to set stellar examples for the rest of us to follow. Women like:
1. Sunitha Krishnan: Women's Rights Activist
At the age of 15, while working on a neo-literacy campaign for the Dalit community, Krishnan was gang raped by eight men. It was the fire that resulted from that incident that transformed her into a passionate social worker and chief functionary and co-founder of Prajwala, a non-governmental organization that rescues, rehabilitates and reintegrates sex-trafficked victims into society. Till date, she has saved thousands.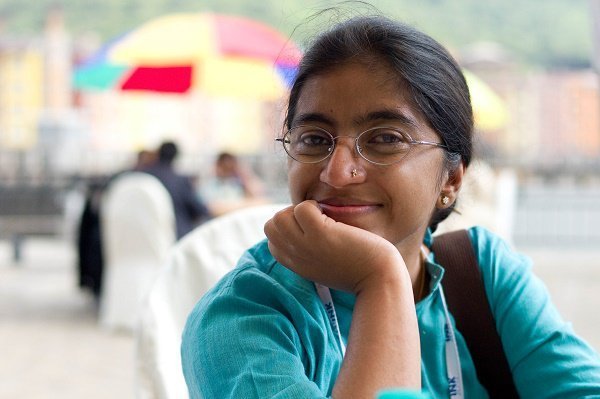 2. Richa Kar: Founder Of Zivame.com
A while back, Richa was just another SAP consultant who worked a dreary 9 to 5 job. But she aspired for something more. And she constantly searched for opportunities to make her mark. One day while working, she noticed that Victoria's Secret's sales doubled during Christmas. This was the spark she had been waiting for. She got inspired and formed Zivame, a company that addressed the inner most needs of women.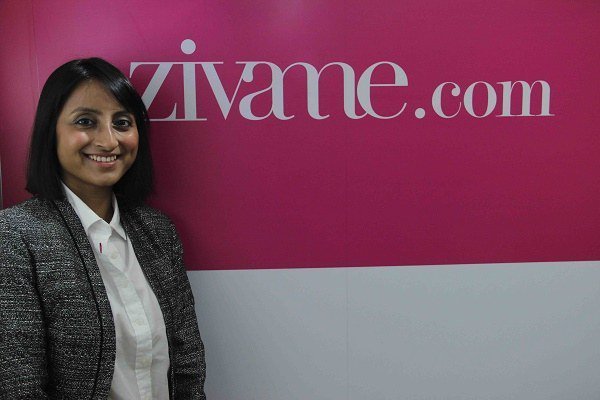 3. Mary Kom: Legendary Indian Boxer
Mary Kom has set one record after another and has gone on to achieve things that many athletes can only dream of . She is the only Indian woman boxer who has won six championships for India. She is also the only Indian woman to qualify for the 2012 Summer Olympics where she won a Bronze Medal. And how can anyone forget her memorable win at the Asian Games where she brought home the gold.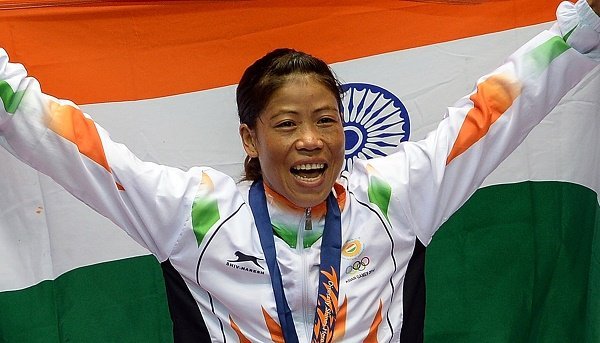 4. Harshini Kanhekar : Daredevil Fire-Woman
In a country where a woman's place is seen in the kitchen, Harshini broke all the "so-called" rules to become India's first female firefighter. From handling and lifting heavy equipment to driving the monstrous fire truck, Harshini loves everything about her job. People have often walked up to her to remind her how proud they are of the fact that she was the first woman at the fire engineering college.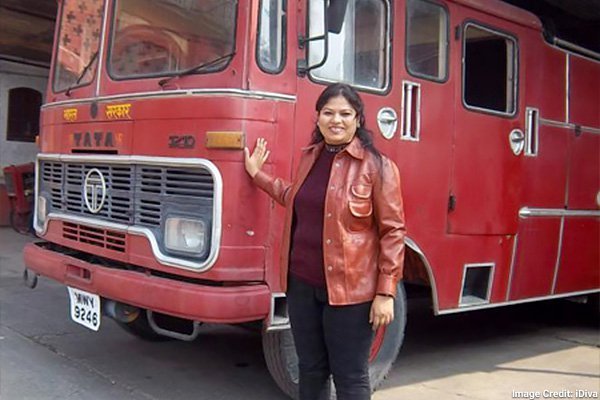 5. Puja Thakur: Wing Commander in the Indian Air Force
While there are many women who are making their nation proud by serving in the forces, Puja Thakur stood out this year. That is because, when one of the most powerful men visited India, Puja Thakur became the first woman to command the Guard of Honour during his visit.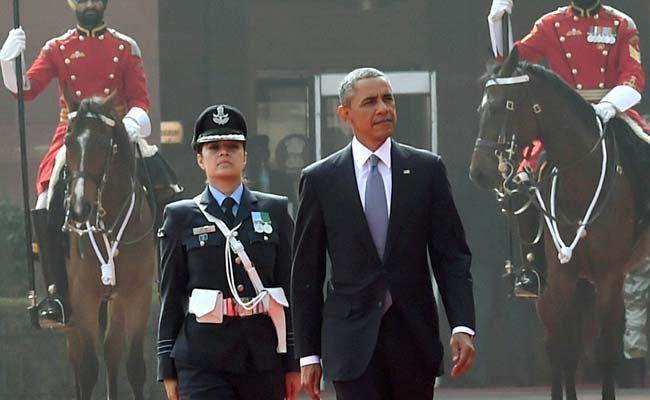 6. Tania Sachdev: Master Chess Player and Grand Master
Tania has made all of us proud for so many reasons. She not holds the title of International Master of chess but is also a globally recognized Woman Grand Master as well. Apart from this, she has already been given the prestigious Arjuna Award and is currently ranked the 67th woman chess player in the world.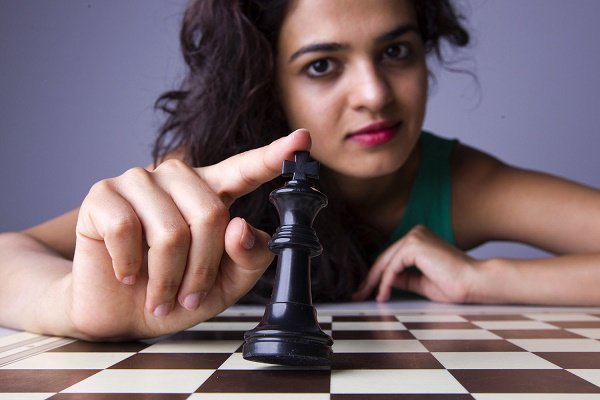 7. Arunima Sinha: The National Volleyball Player Who Conquered Mount Everest
Arunima holds the proud distinction of being the first woman amputee to reach the top of Mount Everest. A national volleyball player, Arunima tragically lost one of her legs under a train while trying to save herself from a gang of thieves. In spite of the trauma, her spirit remained intact and she vowed to undertake one of the most physically challenging endeavours in the world , the climb to the top of Mount Everest.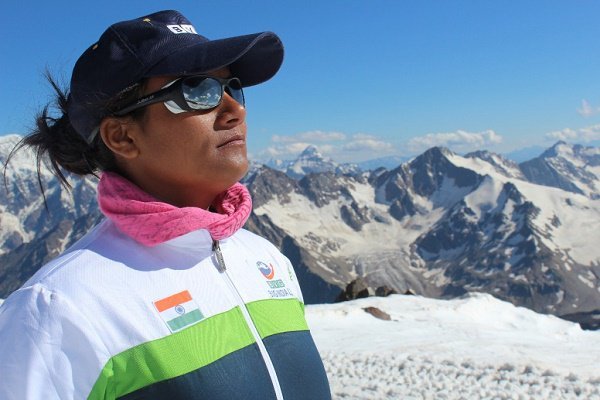 8. Bhakti Sharma: The Girl Who Swims Across Oceans
By the time Bhakti turned 25 she had become the first Asian woman and the youngest in the world to set a record in open swimming in the Antarctic ocean. She swam 2.3 kms in 41.14 minutes, at a temperature of 1 °C , breaking the record of Lynne Cox from USA and Lewis Pugh from Great Britain. Fascinatingly, she has swum in all the five oceans of the world.
9. Kirthiga Reddy: Head, Facebook India
The queen of social media, Kirthiga has been heading Facebook India for the last five years. The first Indian employee of the tech giant, she has already been featured in Fortune India's "Top 50 Most Powerful Women" list. She, along with her team, took up initiatives that touched the lives of millions of students. She also started a dialogue between Facebook and the NGO Olympic Gold Quest that helps train Olympic aspirants. Today, Facebook supports this NGO.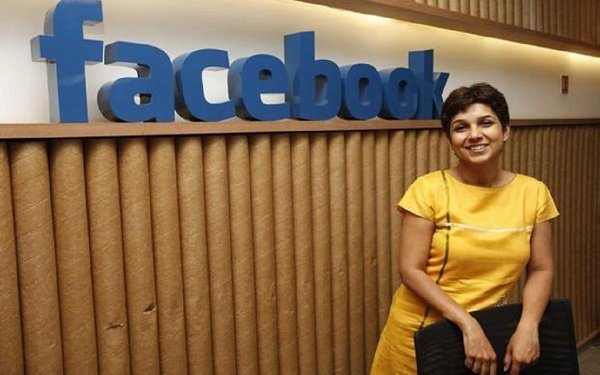 10. Kangana Ranaut: Actor
Hailing from a small town in Himachal Pradesh, Kangana Ranaut has taken Bollywood by storm. Not only is she a brilliant actress, she has made a solid reputation for standing up for all the right things . She recently declined a Rs. 2 Crore endorsement deal from a fairness cream brand because she felt it was unfair to her sister, who is dusky. Today, she is one of the best performers in the industry with her head firmly placed on her shoulders.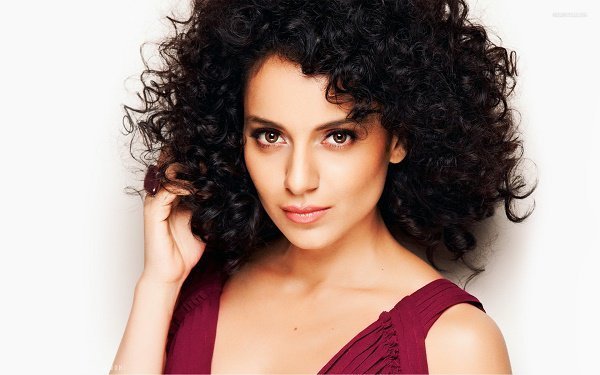 Women are a paragon of resilience, courage and kindness. These examples just go to show how much they can achieve and overcome. Dabur Vatika brings the story of another girl with boundless courage who defeated cancer not once, but twice!
Dabur Vatika salutes the brave and beautiful women of our country.
Sponsored by Dabur Vatika