There's something oddly beautiful about finding paintings on the most unexpected of canvases. That is exactly what street art is: unregulated, free-flowing colours coming together in different shapes and sizes done by underground enthusiasts to visually emote and sometimes even to educate. Stencils, murals and stickers are becoming increasingly visible on the walls of India, bringing in a contemporary visual form and turning the simple experience of walking down a boring, paan -stained street into a dynamically immersive artistic affair.
You can find art in the strangest of places and the most unexpected of situations. This is especially true when it comes to the sudden burst of creative graffiti and murals seen incongruously on the streets of Delhi.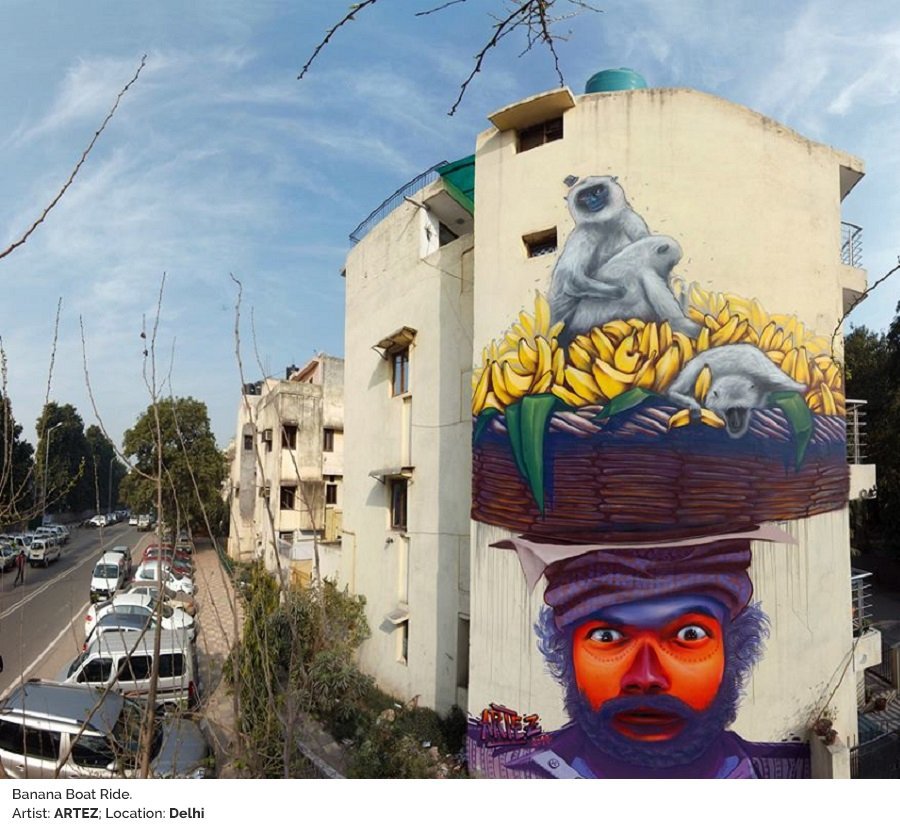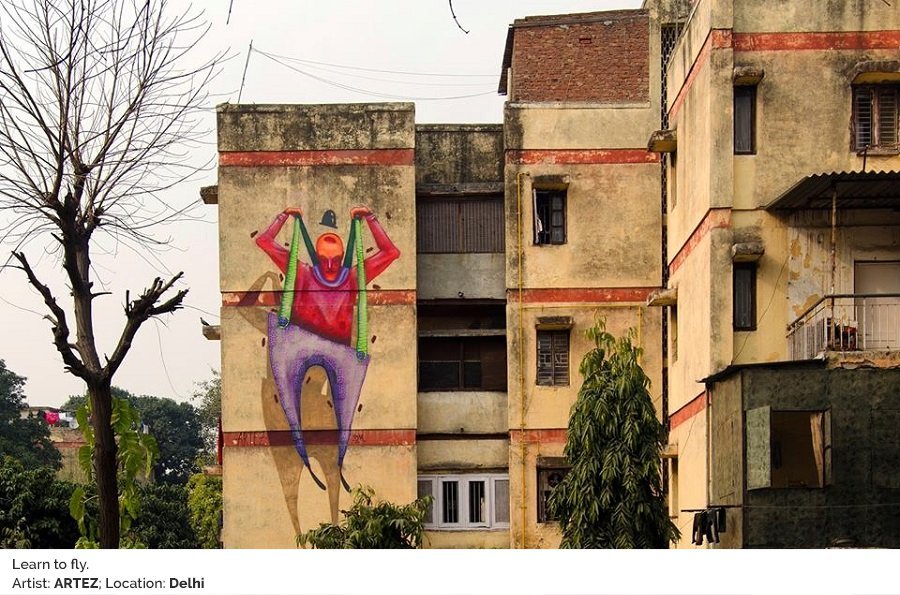 In the last 2 years, India has seen the transformation of street art- going from prehistoric scribblings of hearts and arrows to psychedelic and socially relevant works that require intense skill and precision.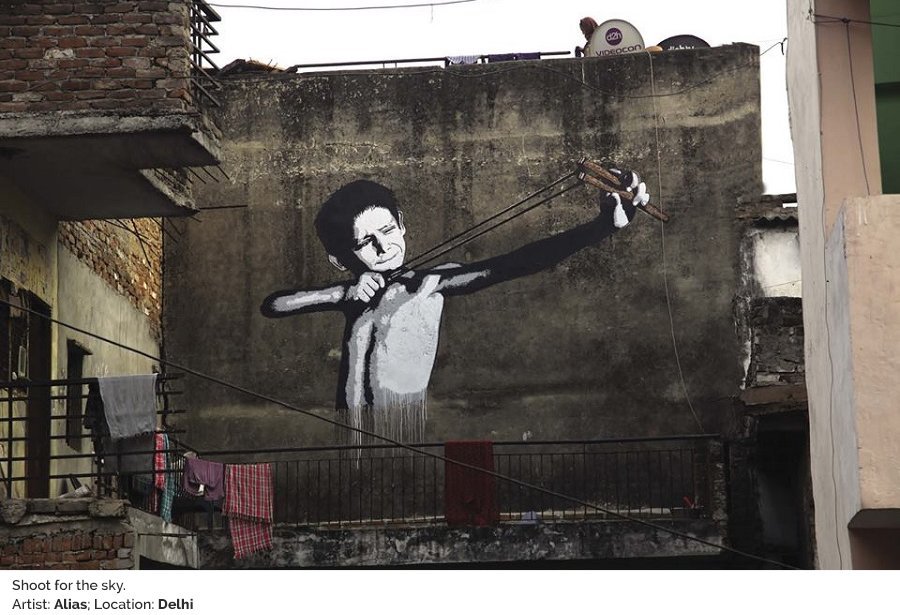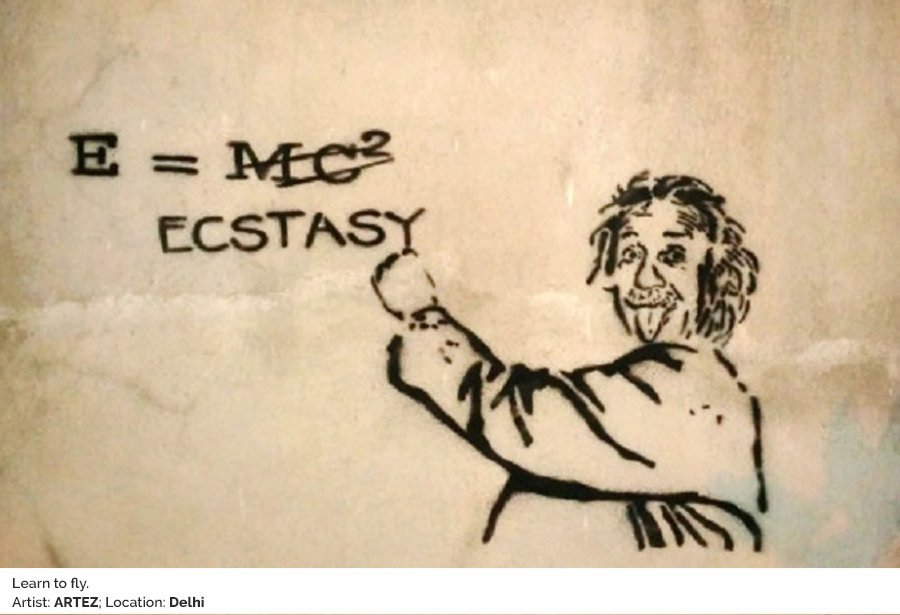 The St. Art Festival, held for the first time in Delhi in 2013, is at the forefront of this subculture's progress, bringing together artists from India and abroad in a month long effort to add a vibrant touch to the most decrepit parts of the country. This year, the festival is being held in Mumbai from the 7th of November and in Delhi from the 20th of January 2015.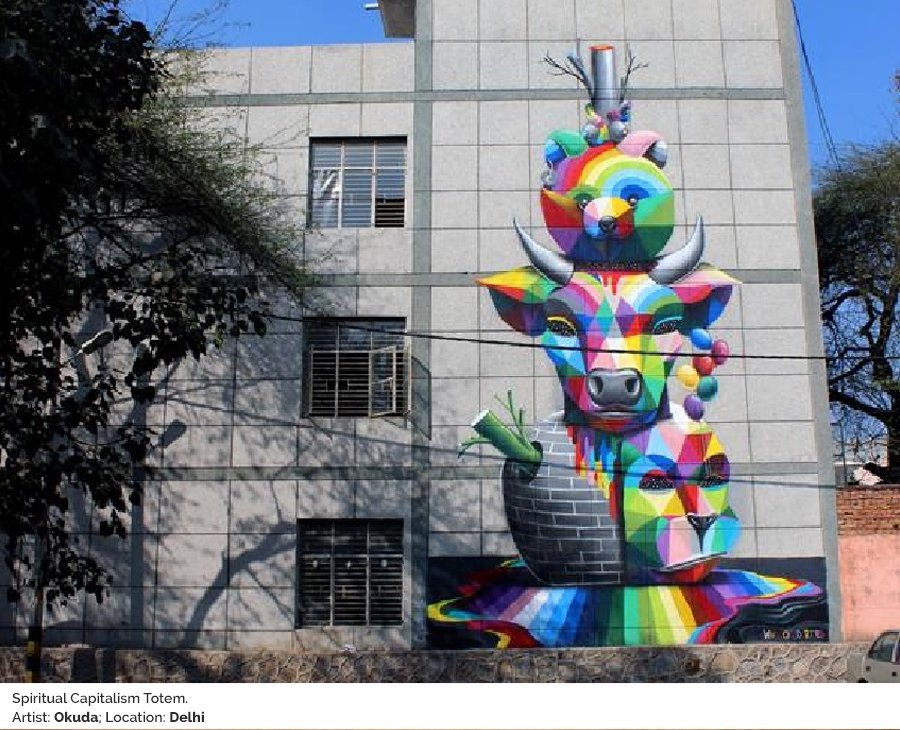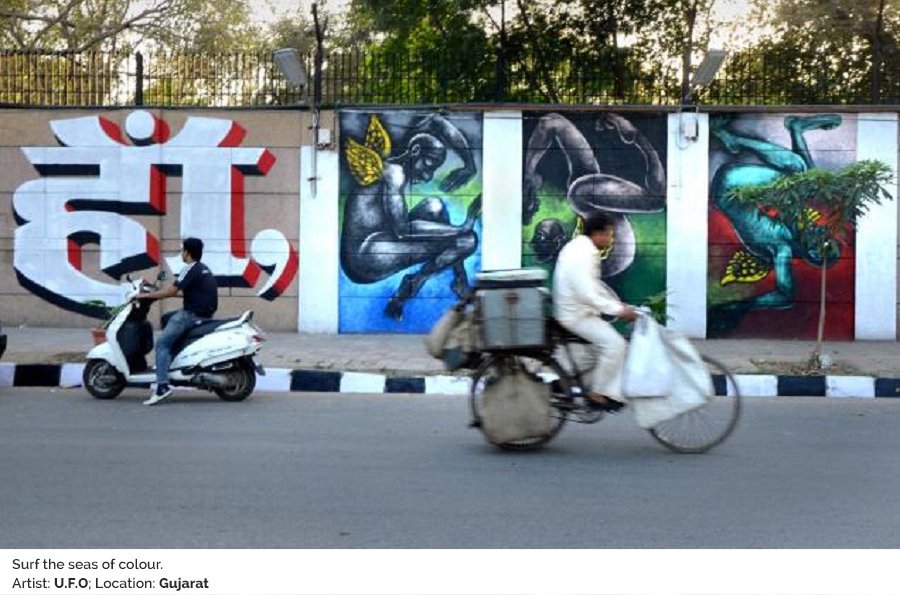 The alleys, walls and buildings of Shahpur Jat and Shankar Market in Delhi are bedecked with stunning murals of colourful cats, swirling images, quirky faces and anti-establishment messages drawn in a plethora of different styles.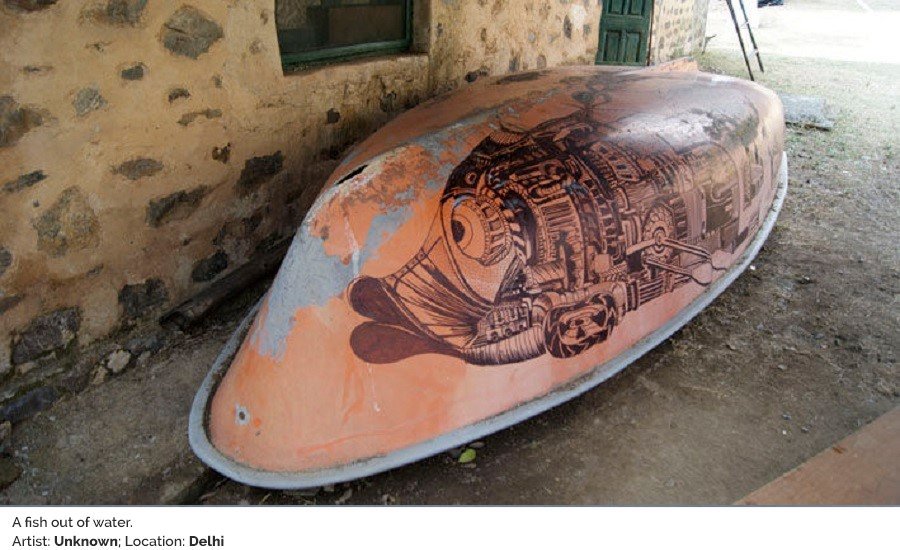 These 'vandals' have been spray painting their lives onto walls, popularising bands, bars and even other artists.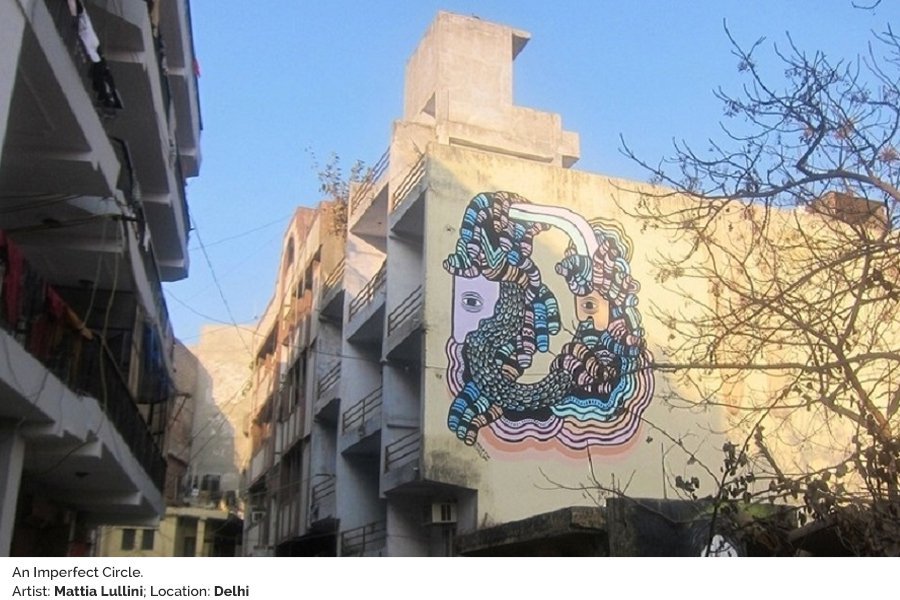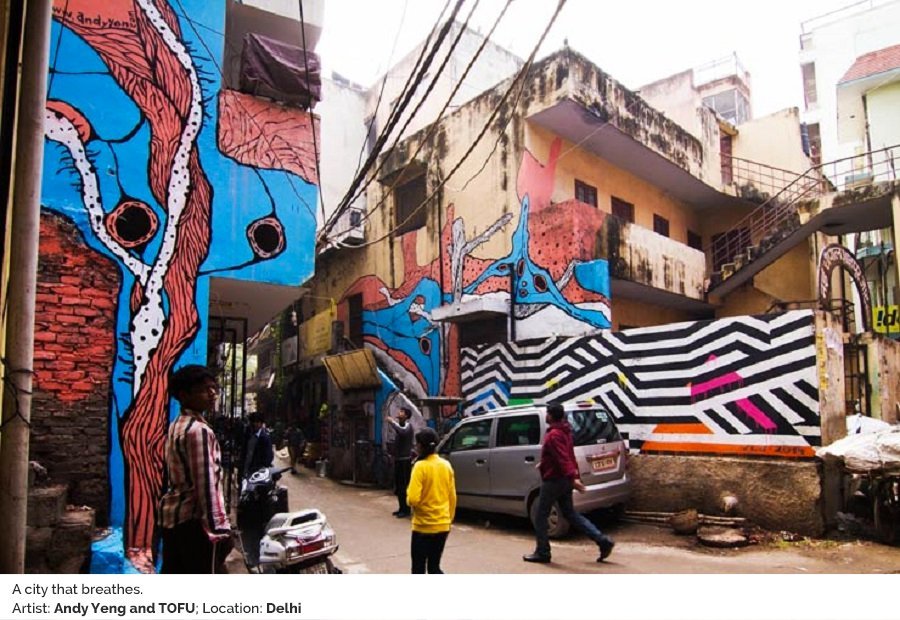 The crowning glory of the St. Art festival held last year would unanimously be agreed to be the massive 6,080 foot mural of Gandhi on the Delhi Police HQ building: The tallest wall mural in India, seen below in this stunning capture by Akshat Nauriyal.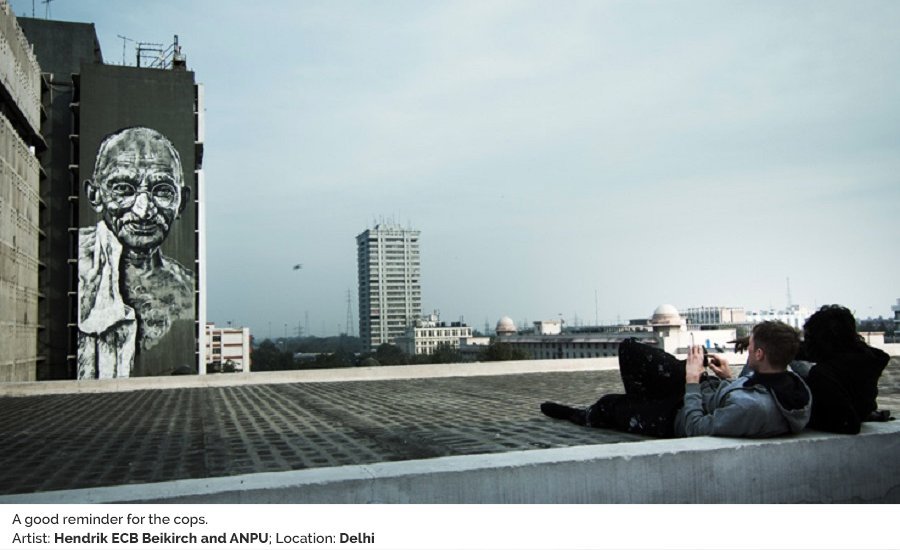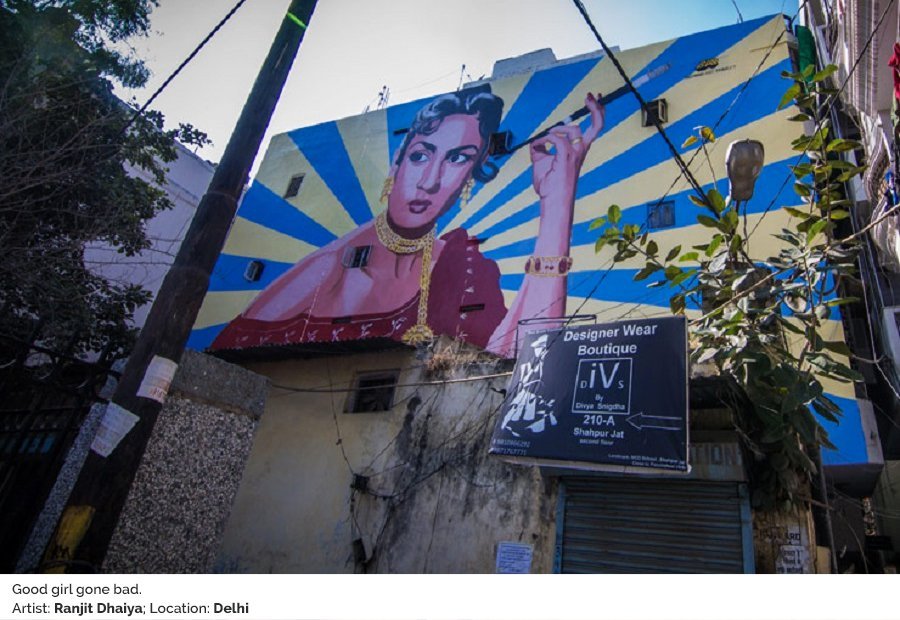 This urban revolution of drawing and celebrating beauty even in the midst of squalor is a truly amazing practise, transforming the urban Indian landscape into a sea of cerebral imagery.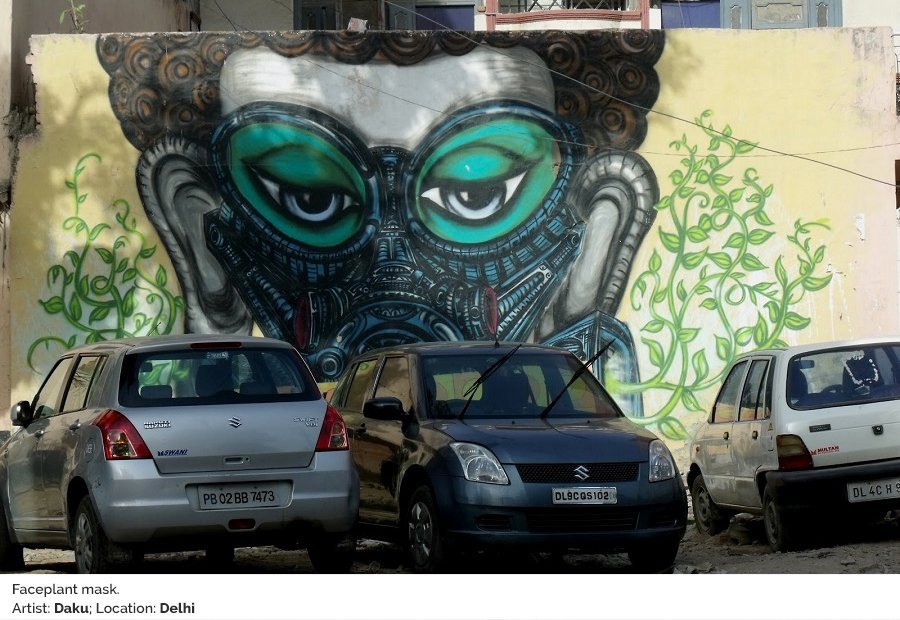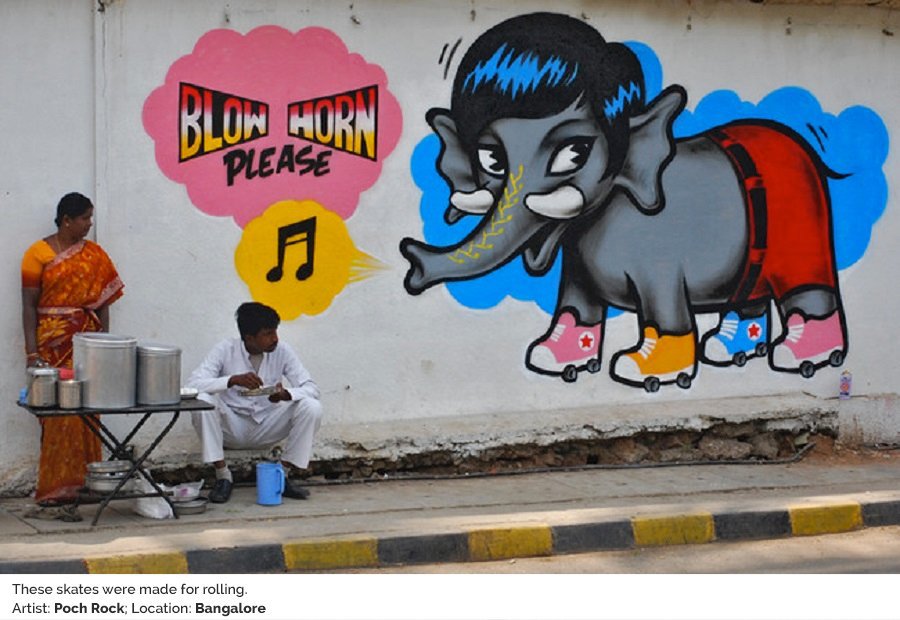 Most of the artists also try to infuse some social relevance into their works, with a stance that is usually pro-LGBT rights and supporting equal human rights.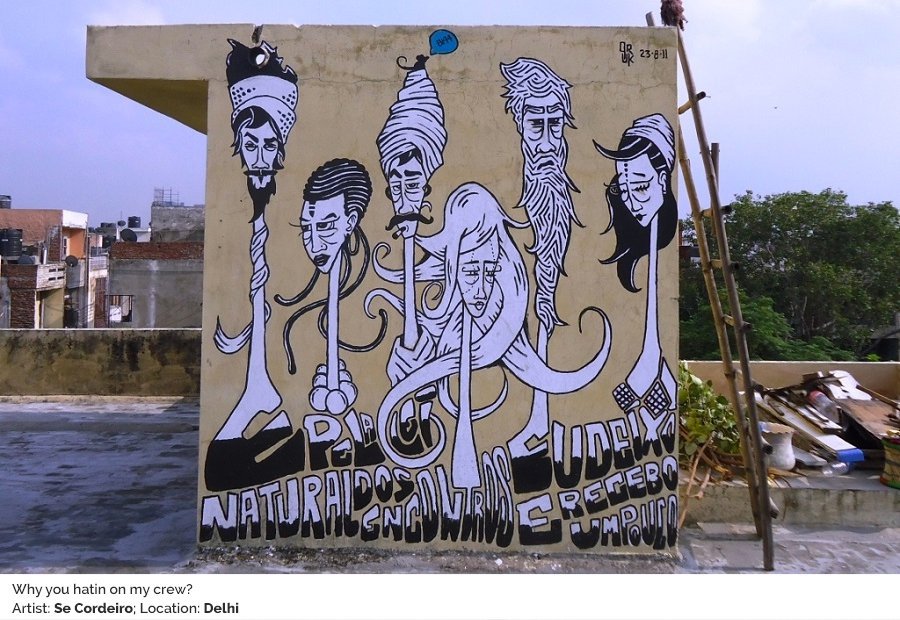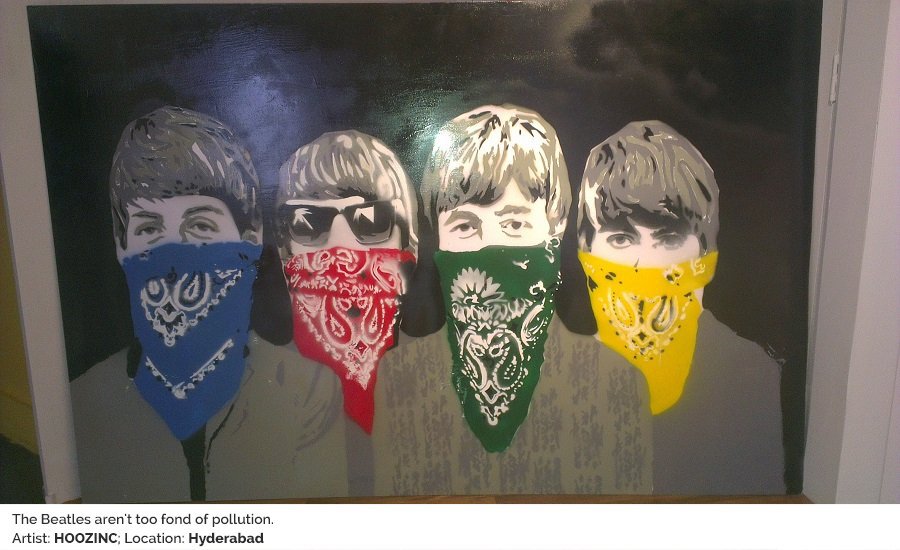 Artists like The U.F.O crew, ostensibly based in Gujarat, WACK from Delhi, TYLER from Mumbai, YANTR from Assam and Lucangelo CORV from Kolkata are leading the way in upping the ante and raising the level of spray art in the country.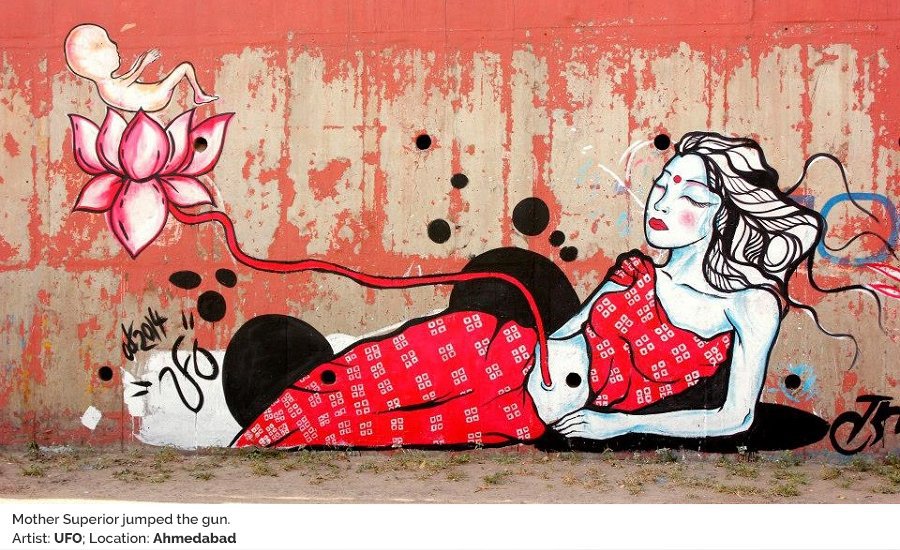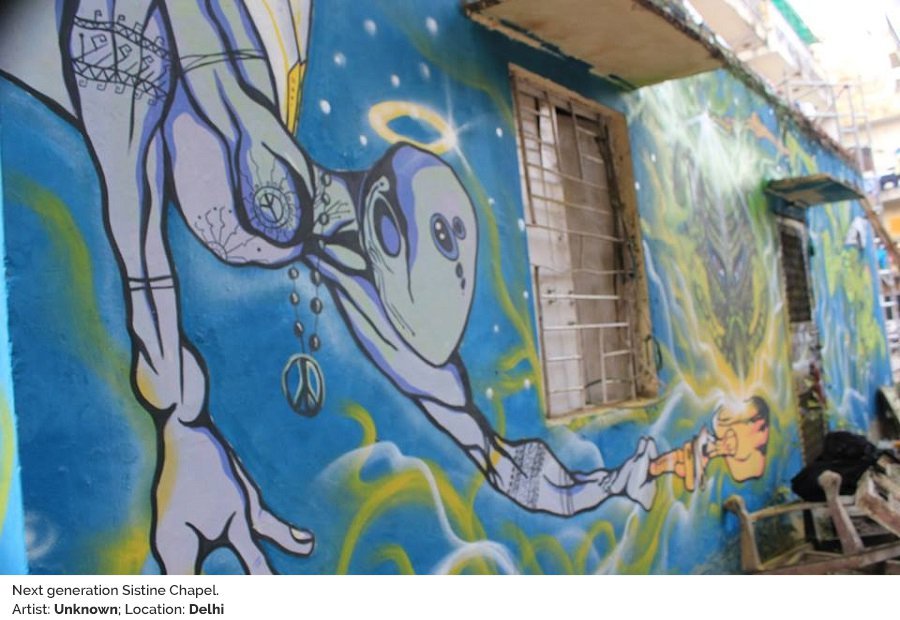 Even Tihar Jail, Asia's largest prison, has not been spared, witnessing a 2 week long progressive redecoration of it's walls using colours and paints with the artists getting help from the inmates themselves.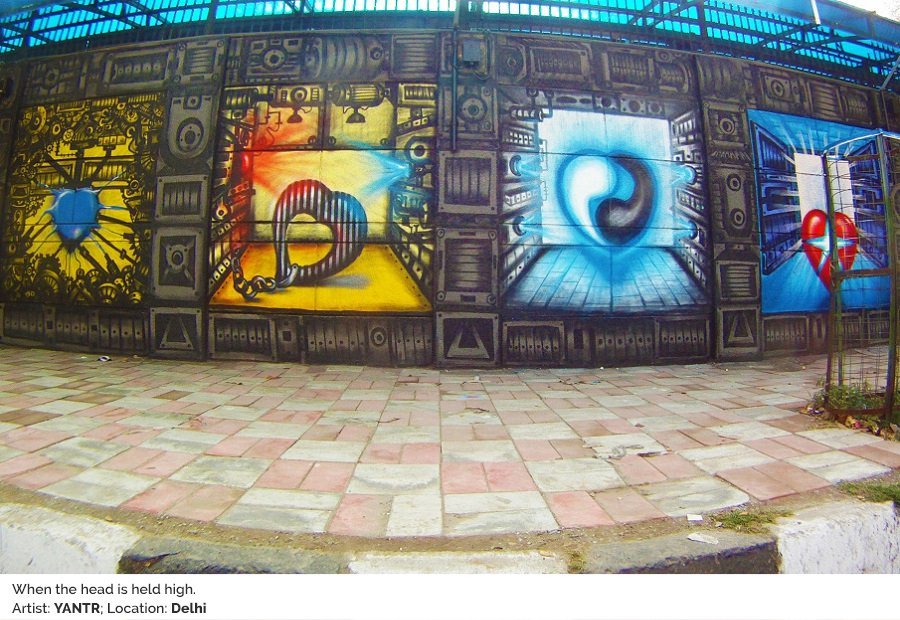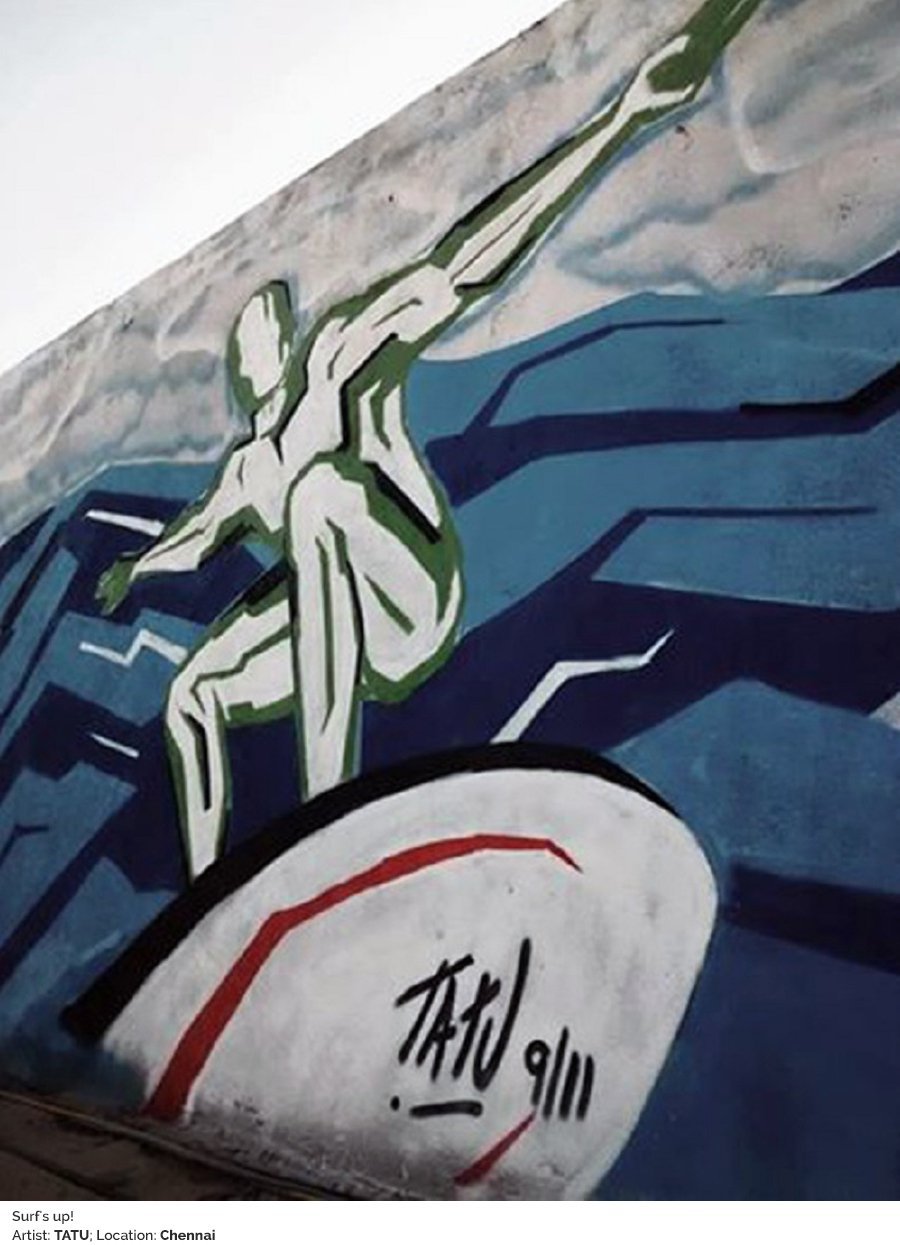 The future of almost-legal art in India seems bright and considering the fact that our country's police does not take the issue as seriously as some places abroad, there is more hope and less threat to an art form highly regarded but hugely under-representated in India.
Images sourced from Graffitiindia l The Hindu l Huffingtonpost