Cars are a luxury for some, a necessity for others and a dream for many. From politicians to businessmen, from sportspersons to Bollywood stars, the work they do gets them so busy that they are on the move almost all the time. To keep their travel comfortable and safe while also keeping their taste, their choice of car is of utmost importance.
Here is a list of Indian A-listers with their daily rides.
1. Mukesh Ambani – Maybach 62
An epitome of luxury, his choice is the premier luxury line of Mercedes which got discontinued back in December 2012. He has a collection of over a 100 cars, with the Maybach being his daily drive for quite a while now.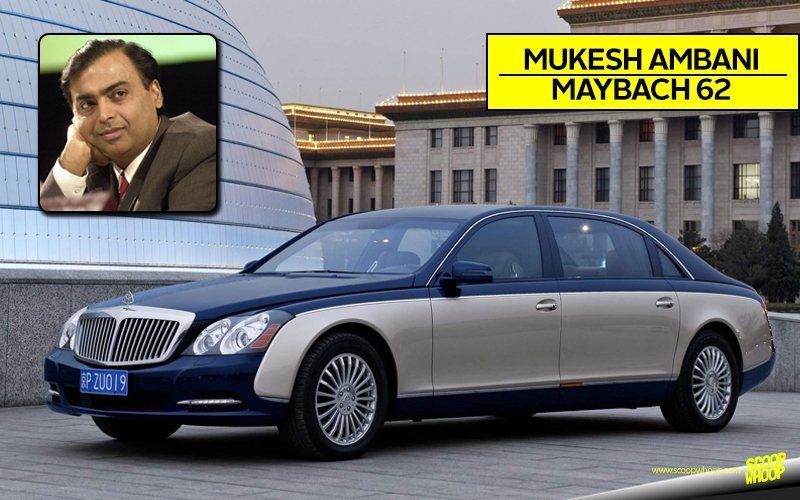 2. Narendra Modi – BMW 760li High Security Edition
Being the most powerful man in the country he needs to have the most reliable ride for sure. His journey from Mahindra Scorpio being his trusted vehicle during his days of being the Chief Minister of Gujarat to a BMW 760li High Security Edition has been a remarkable one. His custom made car has the capability of withstanding grenades attacks.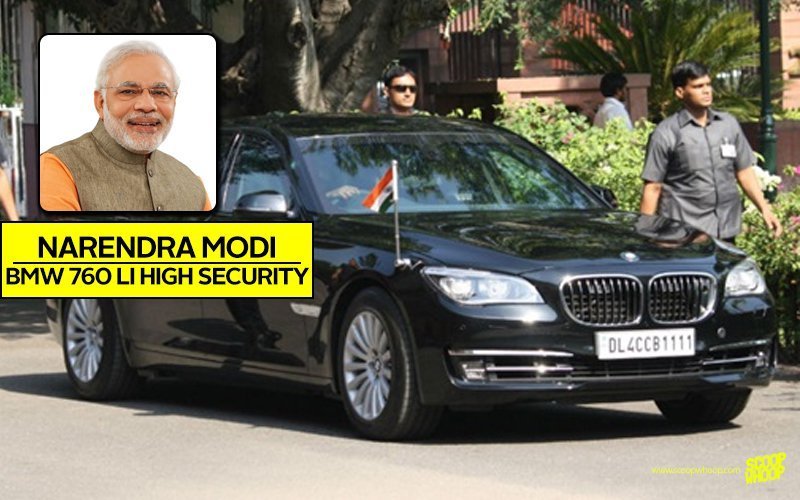 3. Anil Ambani – Range Rover Vogue Autobiography
The younger Ambani brother has been a great car fanatic and has everything from a Fortuner for his daily running sessions to a couple of ultra luxury sedans, but the billionaire prefers the Range Rover most of the time to take him around for his daily routine. The Range Rover being the symbol of sheer luxury on an off-road platform also shows his versatility.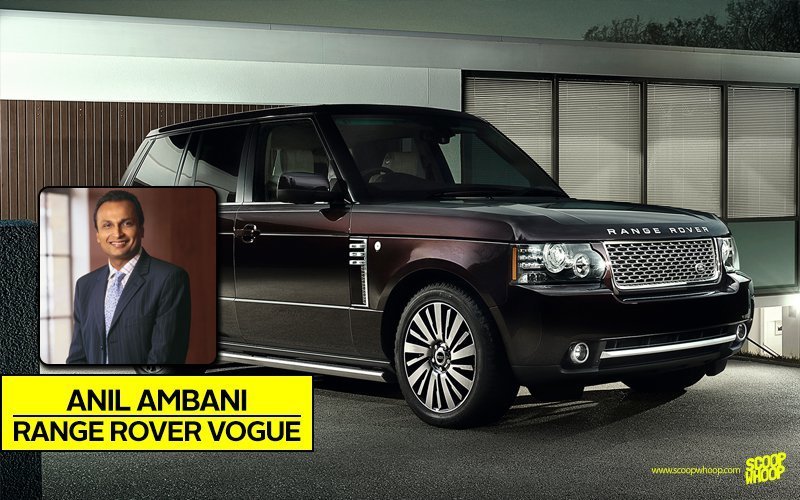 4. Adi Godrej – Audi A8L
The head of the Godrej family and the chairman of the Godrej Group Adi Godrej has a net worth of $4 billion. So it's no wonder that he prefers the most luxurious of all the Audis, the A8L. A perfect combination of power and luxury blended together to make a journey, even the shortest ones, memorable.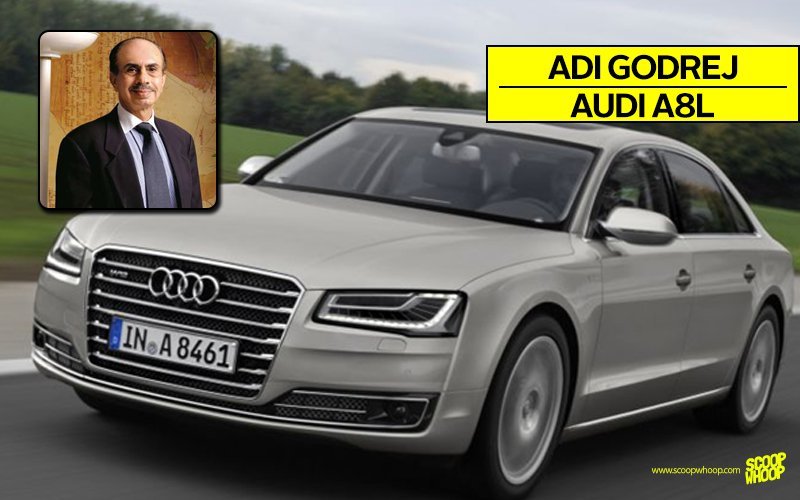 5. Kumar Mangalam Birla – BMW 760Li High Security Edition
Chairman of the Aditya Birla Group, one of the largest conglomerate corporations in India, Kumar Mangalam Birla is a big BMW fan. He is driven around in a BMW 760 Li bulletproof sedan shipped from Germany and also owns a heavily customized 5 Series Beemer straight from Germany.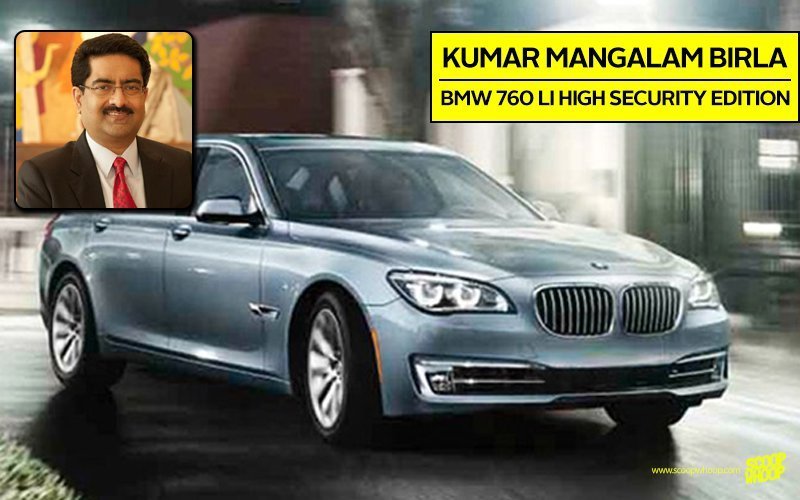 6. Gautam Singhania – Nissan GT-R
As the tagline of the company goes, 'The Complete Man', it completely defines Gautam Singhania and his dedicated love for cars. The founder of the Supercar Club, an active participant of almost all the supercar rallies held in the country, he is a true car fanatic. His fleet of cars includes everything from a Lotus to a race car edition Ferrari. He prefers the Nissan GT-R the most because of its characteristics of being a wolf in a sheep's clothing.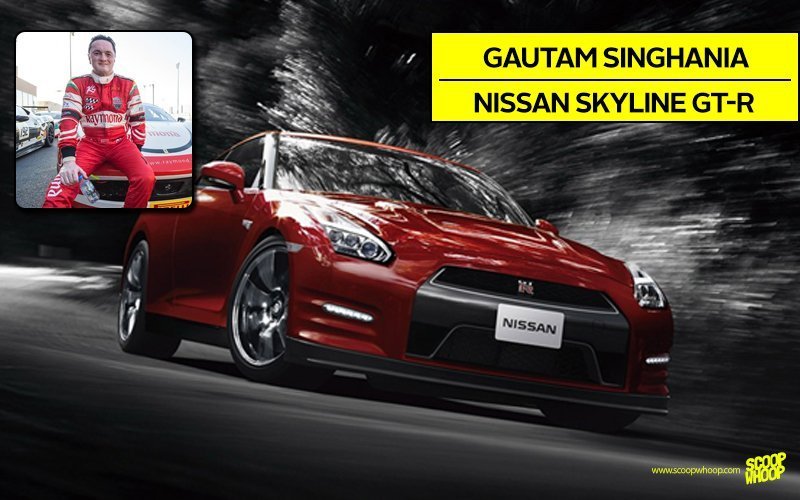 7. B.K. Modi – Bentley
The chairman of the Spice Group, an Indian conglomerate with its headquarters based in Singapore, BK Modi is known for his immense love for Bentley.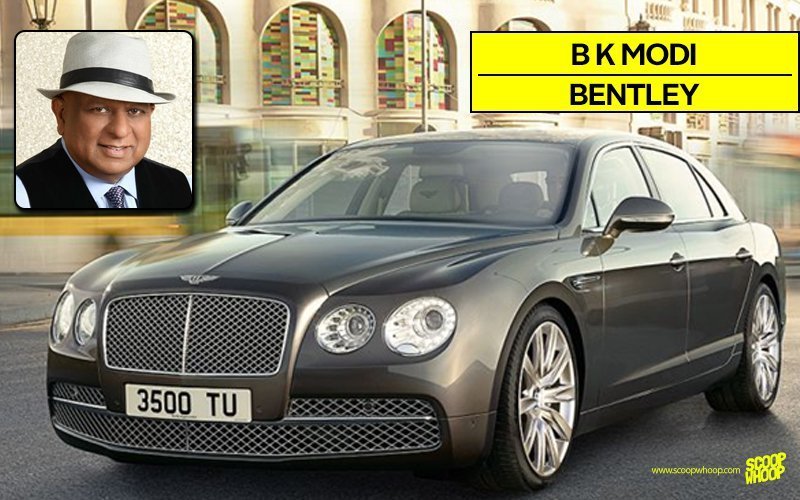 8. Ratan Tata – Ferrari California
The ex-chairman of the Tata Group and a name even the youngest Indian kid who aspires to be a successful businessman would know and envy, is himself a big car enthusiast. Having the maximum share in Land Rover-Jaguar, he has cars of all price brackets but the dearest one being the Ferrari California, his most treasured ride.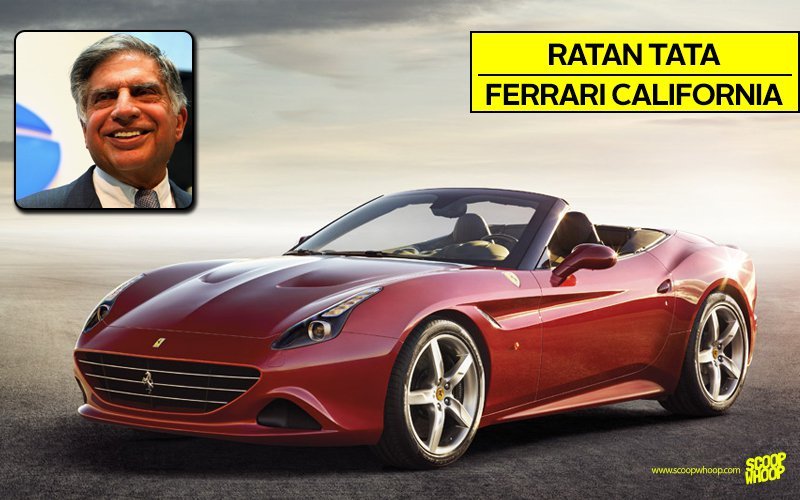 9. Vijay Mallya – Maybach 62
The liquor baron, the owner of India's F-1 team 'Force One', unfortunately, lost all his aircraft to the bank after the bankruptcy of his airlines. While his wings may been clipped, he definitely knows how to live his life king-sized on land. He has his own museum of cars in U.S.A. and a great collection of cars around him wherever he is. His personal favourite being the Maybach 62, a car of class.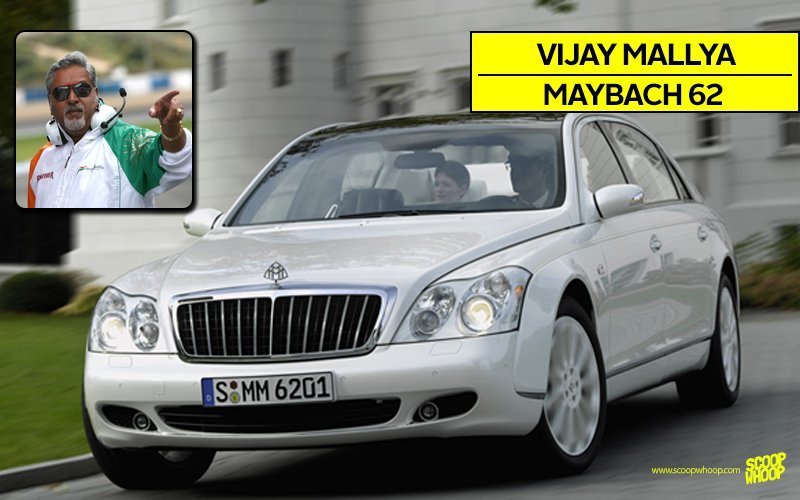 10. Subhash Chandra – Mercedes Viano 3.5
An Indian media mogul, businessman, television personality, motivational speaker and philanthropist, his favourite is the Mercedes. He prefers to drive around in the Mercedes Viano 3.5 which is custom built according to his preferences along with a dish and a plasma TV installed so that he is always connected.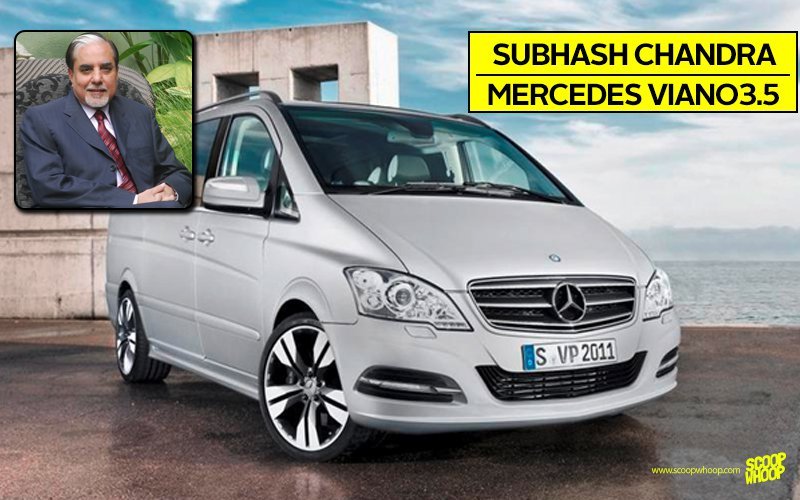 11. Malvinder Singh – Mercedes S-500
The former chairman and CEO of Ranbaxy is another fan of the Three Point Star Luxury. Amongst his fleet of cars are his two Mercedes S-500 which he loves to move around in.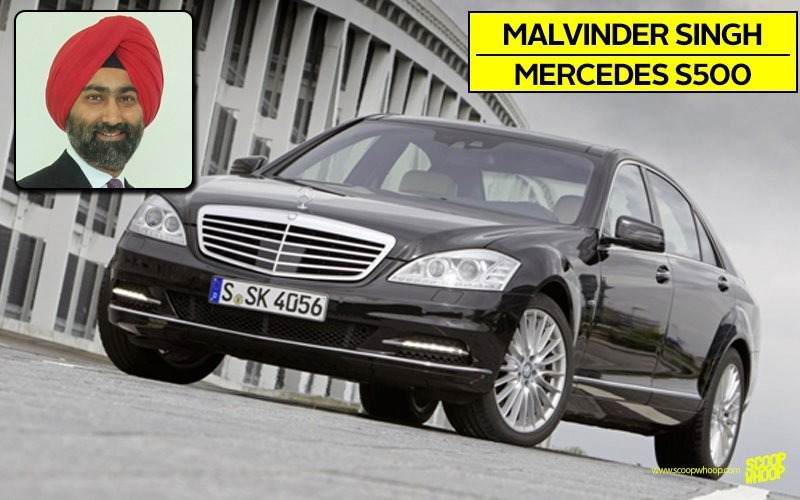 12. Shiv Nadar – Rolls Royce Phantom
The founder and chairman of HCL Technologies and the Shiv Nadar Foundation surely know how to handle technology while not hampering his luxury. He is driven around in a Rolls Royce Phantom, a car completely customised to his needs.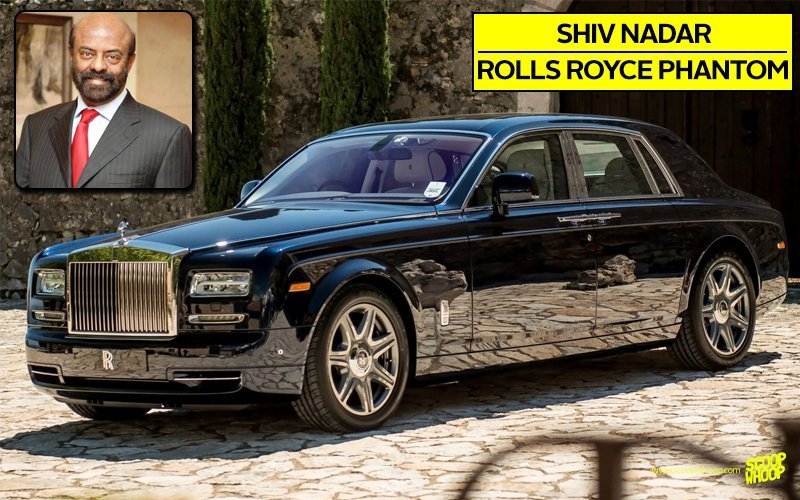 13. Sachin Tendulkar – BMW i8
The Lord of Cricket, also the brand ambassador of BMW India, is well known for his love of cars. A fully customised BMW with his personalised logos is what he usually drives. He exchanged his famous Ferrari F-430 with a Nissan GT-R, which clearly shows his immense knowledge and love for speed. He was among the first few Indians to book his BMW i8, the electric supercar by the German Manufacturer.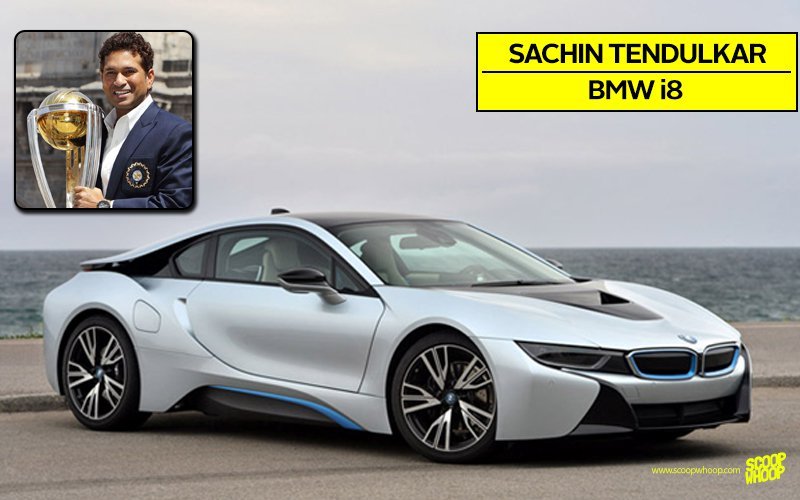 14. Ranbir Kapoor – Mercedes G63 AMG
The young heartthrob is known for his love of cars and his attachment to the no. 8 on his registration plates. From an Audi R8 to the best truck Mercedes ever made, he owns them all, the Mercedes G63 AMG being his favourite to take him around. It compliments his personality of being a versatile actor as it is itself the most rugged and versatile car ever made.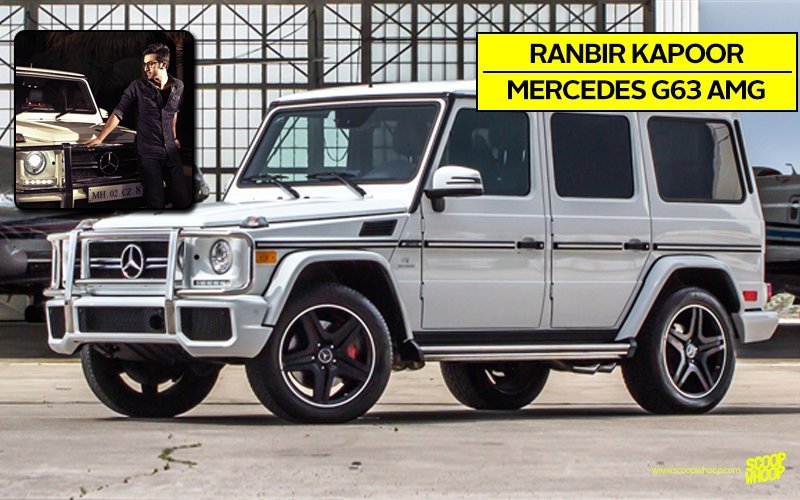 15. Virat Kohli – Audi R8
Talking about heartthrobs, the young cricketer who is also the eye candy of Team India favours Audi. He recently bought the new Audi R8 and is often seen behind the wheels of his red flashy ride.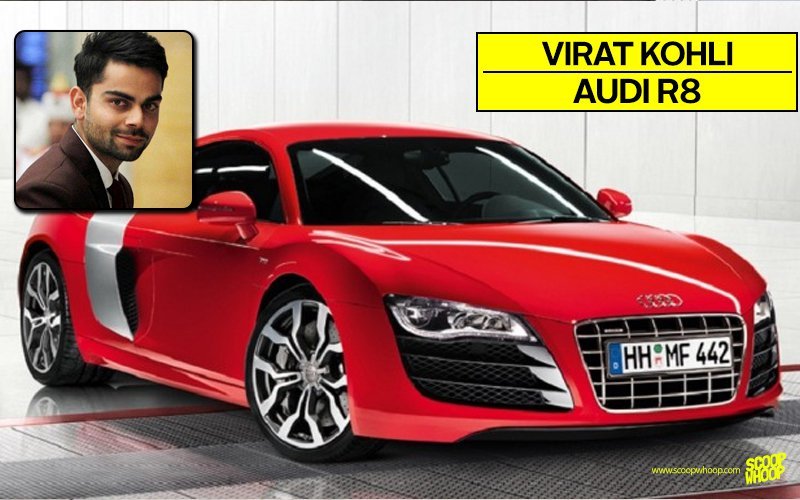 If your jaw has dropped in awe, remind yourself that these are their everyday rides. Try and imagine what they must get out of the garage when they really want to impress!