It's no hidden fact that parenting isn't easy. It is, in fact, the hardest, and the most demanding job in the world. You can ignore a client's call at 3 a.m., but how can you ignore a crying baby? However, there are some people (or rather celebrities) who are so natural at this whole parenting business, that everyone can learn a thing or two from them. Here are some of them:
1. David Beckham
David Beckham is probably the best father in this world. All his social media profiles are just filled with the pictures of his children. He can literally go to any length to see his kids smiling. Recently, he and his family took a trip to Disneyland. This is where his youngest daughter wanted him to take several pictures with her two favourite characters from Frozen and he didn't flinch even once while posing for these pictures! Isn't Harper lucky?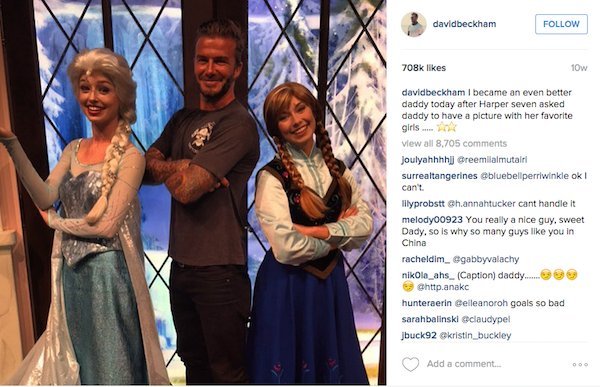 2. Hrithik Roshan
It's a well-known fact that Hrithik dotes on his sons. Despite his busy schedule, Hrithik makes sure he takes out sufficient time to spend with his kids. Recently, when his sons flew down to South Africa to spend some quality time with him while he was in the middle of a film shoot, he made sure they all had crazy fun. From posting funny selfies on his Twitter handles to making sure his kids learned a lesson through the Kalahari Bushman, Hrithik is proving to be a great father and a teacher.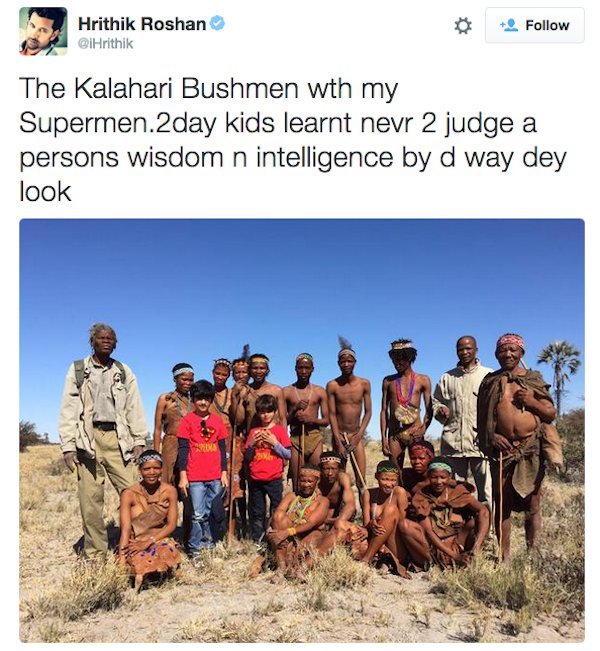 3. Hugh Jackman
Hugh Jackman has two adopted kids, Oscar and Ava. As a father, he is the perfect mix of being playful and a disciplinarian. Unlike most celebrity kids, Ava and Oscar are very grounded. They are kept away from the media's hovering eyes. He is often seen having snowball fights with his kids and zooming down slides in the playground.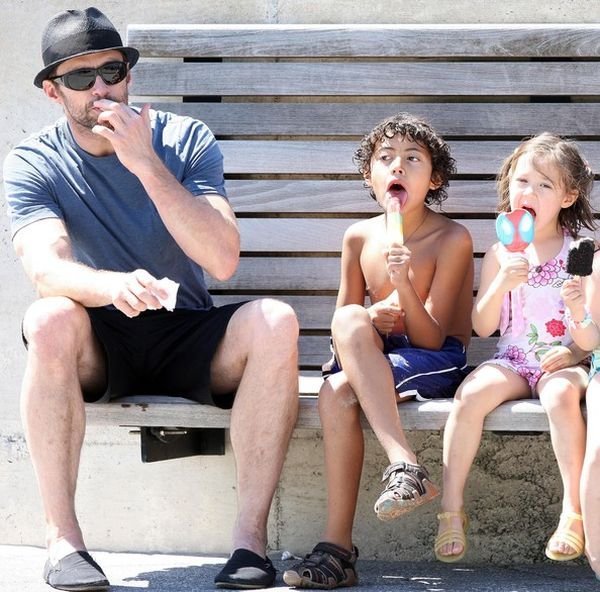 4. Shah Rukh Khan
Shahrukh Khan loves his kids and his kids love him. Despite being the King Khan of Bollywood, when it comes to his kids, Shahrukh is nothing short of Silly Putty in their hands. All three of his children have been exposed to the industry and the paparazzi at a very early age. They accompany him from shoots and are present in almost every KKR match. They understand the legacy they are a part of, yet manage to remain so very grounded.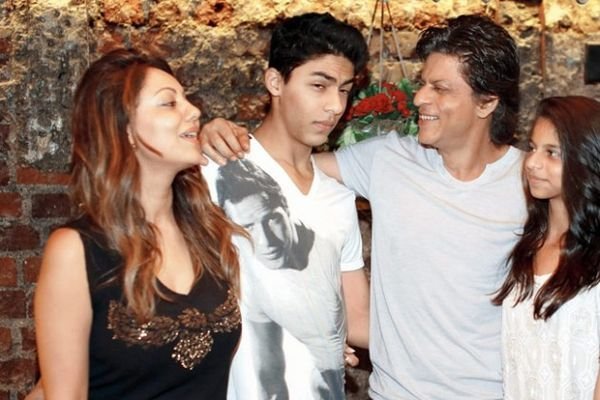 5. Usher
When he's not busy writing Grammy-winning songs, Usher is busy being a father. He might be smooth on the dance floor, but when it comes to babies, this R&B; singer is such a softie! On the day his son was born, Usher said, "It wasn't gory at all; I cut the cord and everything. It was the realest tear I ever cried. It was uncontrollable; when I heard his voice, I just cried (snaps fingers) like that."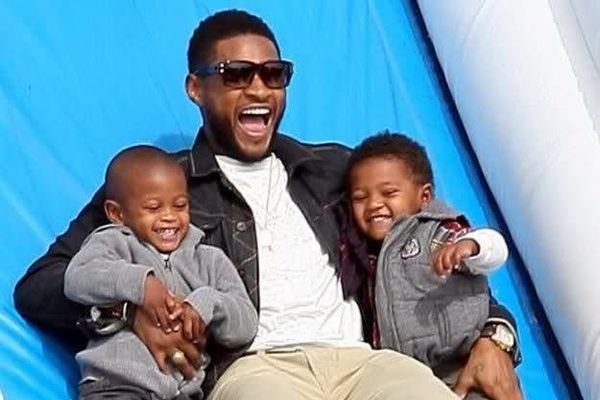 6. Arjun Rampal
Arjun is one lucky man. He gets the love of three very lovely ladies, his wife and his two daughters. Arjun has a very open relationship with his teenage daughters. Rather than a father, he's more like a friend to them. They do everything together, from shopping to riding bikes. So much so, when it comes to his movie reviews, the only real critic he believes are his daughters.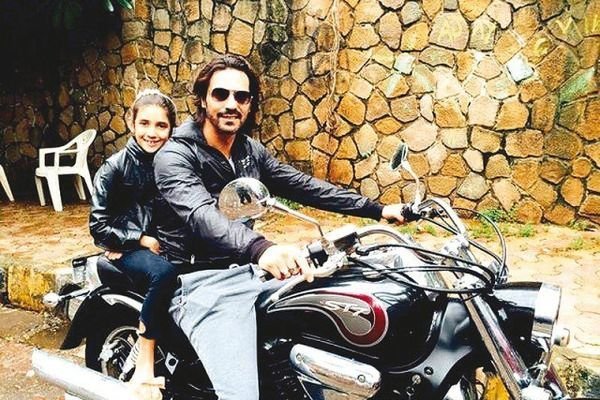 7. Jamie Oliver
When it comes to the world's best cookies, his children won't be looking up to their mother but instead, Jamie himself. A dad who can make the world's best food deserves to be crowned the world's best dad. He not only cooks for them but also breaks out into food fights just because it's fun! Plus, this hot dad gets creativity points for naming his girls Poppy Honey Rosie, Daisy Boo Pamela, Petal Blossom Rainbow and his son Buddy Bear Maurice.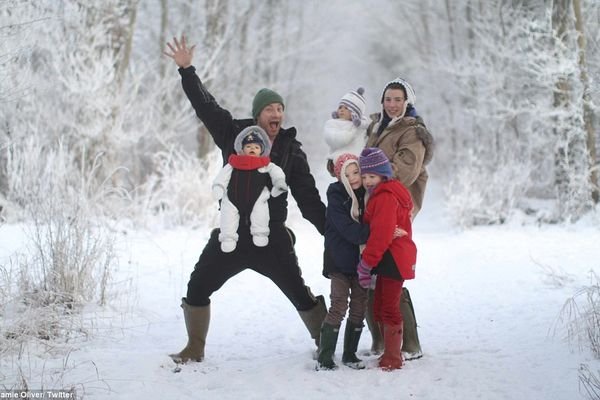 8. Abhishek Bachchan
Abhishek Bachchan is truly a modern father. Rather than imposing his thoughts on his daughter, Abhishek believes that Aaradhya should have all the freedom to choose a career path that she's most comfortable with. While he has a very practical outlook to life, when it comes to spoiling her, Abhishek doesn't leave any stone unturned. When Aaradhya turned 15 months old, Abhishek gifted her a holiday home in Dubai.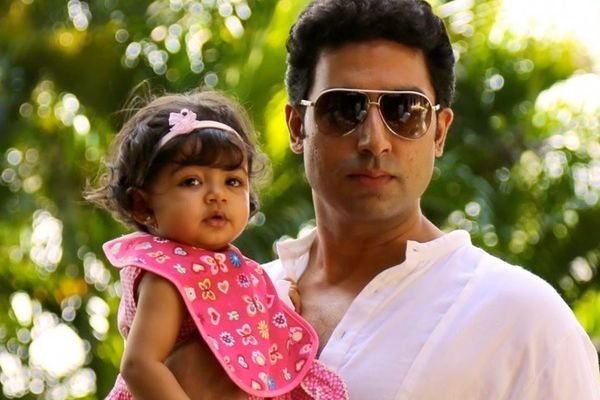 9. Will Smith
When it comes to Will Smith's fatherly instincts, it's very evident from both Willow's and Jaden Smith's careers that he's a very open. He's all about letting kids do their own thing and learning from their mistakes. Who can ever forget Jaden Smith's Grammy performance with Justin Beiber? In spite of all the flack he and his family faced, Will Smith sat in the front row, cheering his son as he performed on one of the biggest stages.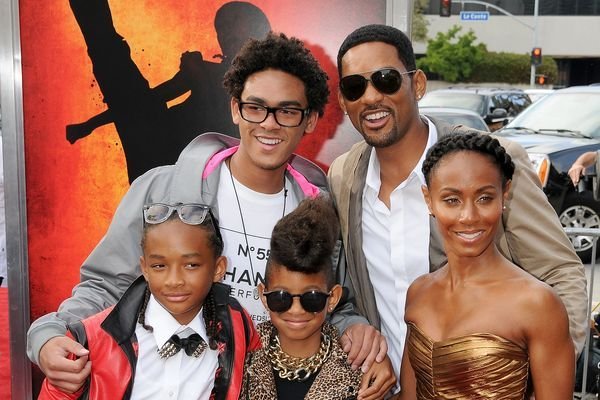 10. Ajay Devgan
Be it babysitting or reading to his daughter, Ajay Devgan is a hands-on father. He takes out time from his busy schedule for babysitting and watching animation films with kids. He tries his level best to keep his daughters away from the media and makes sure that when he misses out on something, he makes up for it. Recently, while his daughters were vacationing with Kajol, he requested her to send them back early since he missed them and felt the house was too empty with them. Cute right?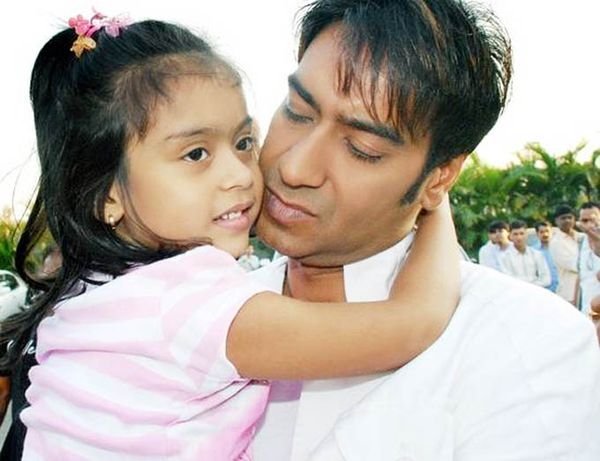 Let's face it. Parenting isn't really that easy. Especially if both the husband and the wife are working. But there are some dads who are winning at this Dad-game and some of them are not celebrities. Just like Indiabulls Home Loans' 100% dad, Mr. Nitin Putcha ! This is his inspiring story.
Sponsored by Indiabulls Home Loans