How many times have we stopped and had a hot cup of tea at a chai-wallas roadside tea stall? Yes, hundreds of times. How many times have we actually bothered to find out the stories behind them? Not even once.
But these guys did just that. Through their photojournalism project Chai Wallahs of India Zach Marks and Resham Gellatly have been collecting stories of chai wallahs from India's many distinct regions, highlighting the variations in chai culture and the role chai wallahs play in different communities. By documenting how chai is woven into the daily fabric of India, they seek to depict a culture that epitomizes India's diversity and unity.
1. Laxman Rao: Tea & Tales
Laxman Rao doesn't just sell chai at his stand outside Hindi Bhavan in New Delhi; he sells books that he has written and self-published. While his chai has brought him a faithful following, his books have earned him literary acclaim and an audience with Indira Gandhi and Pratibha Patil.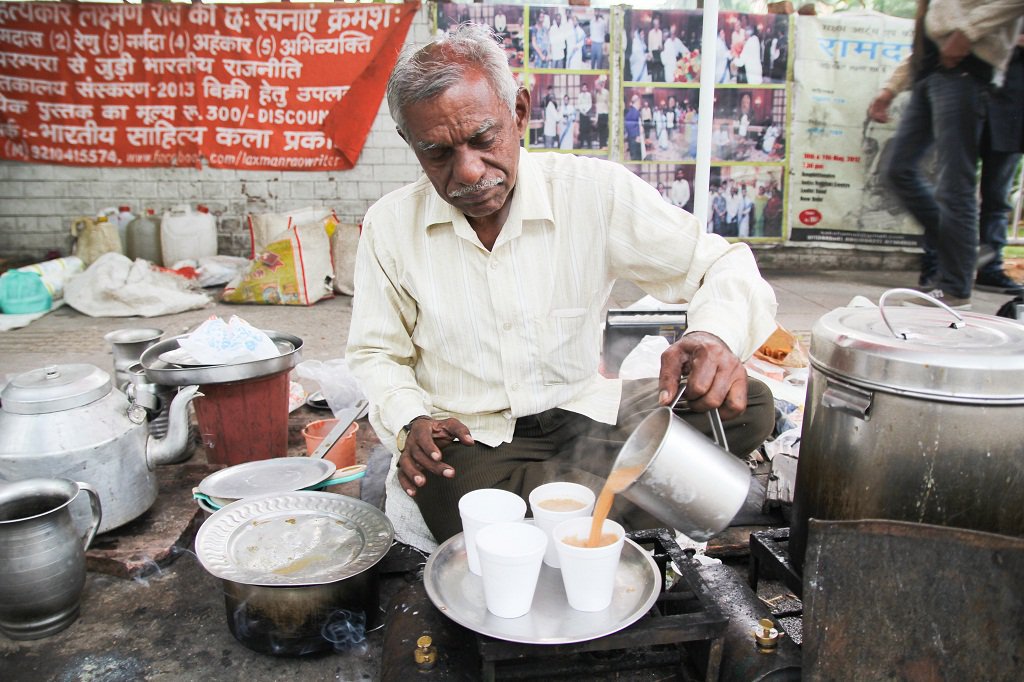 2. The Chai Of The Desert
Most Indians wake up every morning with a cup of milky chai. Camel herders in Rajasthan are no different, except they brew their tea with a desert delicacy: rich camel milk.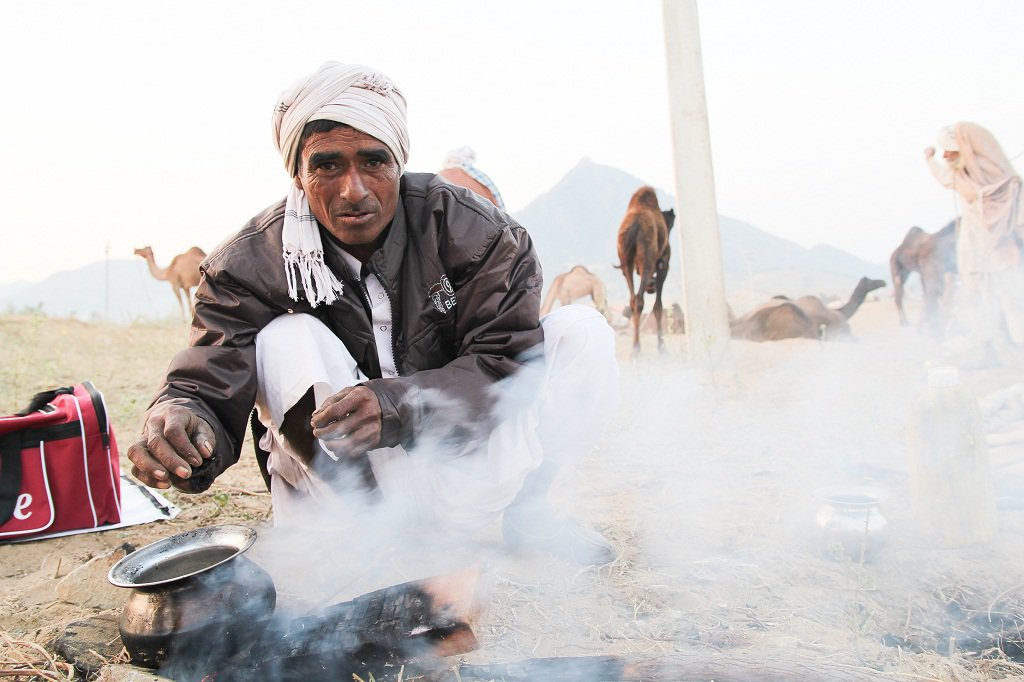 3. A Blessed Chai Stall
Have a religious devotion to chai? Nanak Chand's chai stand in Old Delhi is decorated with images of Hindu gods so customers can pray while their having their hot cup of tea.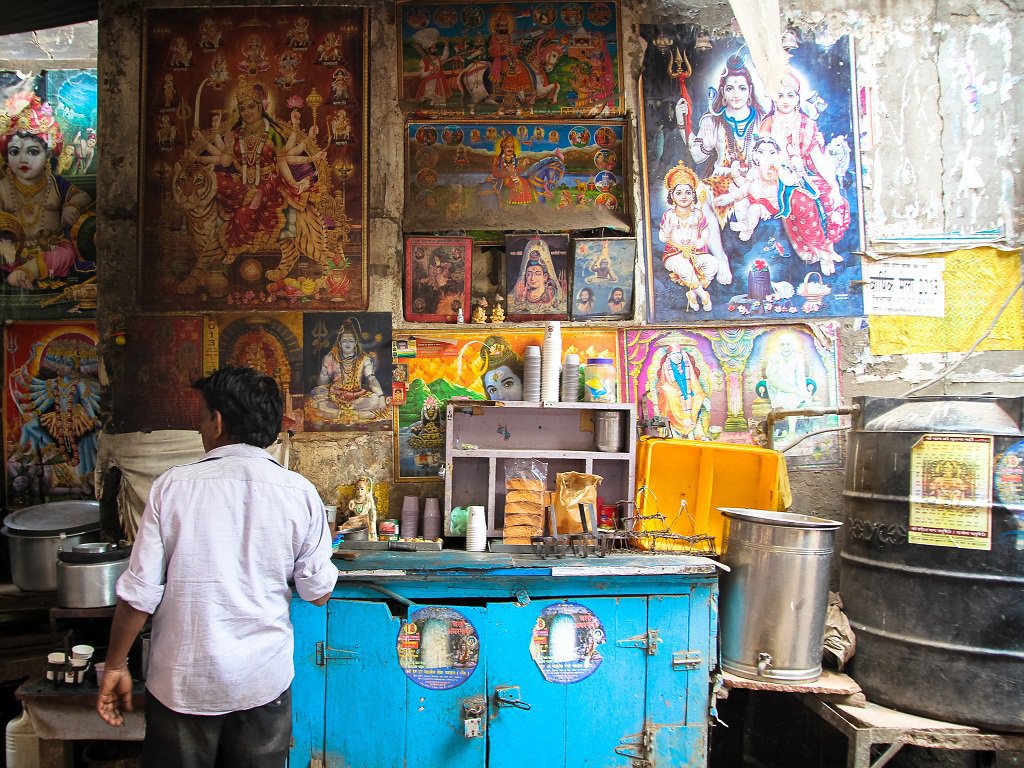 4. The Chai Stall That Embodies Secularism
Bechan Baba (far right) has been caring for Chaukhamba Masjid, a mosque in the back lanes of Varanasi's Old City, for many years. He also looks after the chai stand, started by his father, which sits at the front of the alley leading to the dargah, though his son Amit has taken over as chai wallah.
While the 14th century mosque was originally a Muslim pilgrimage site, Bechan Baba is a Hindu, and followers of all faiths often come to seek his wisdom – and a cup of Amit's chai.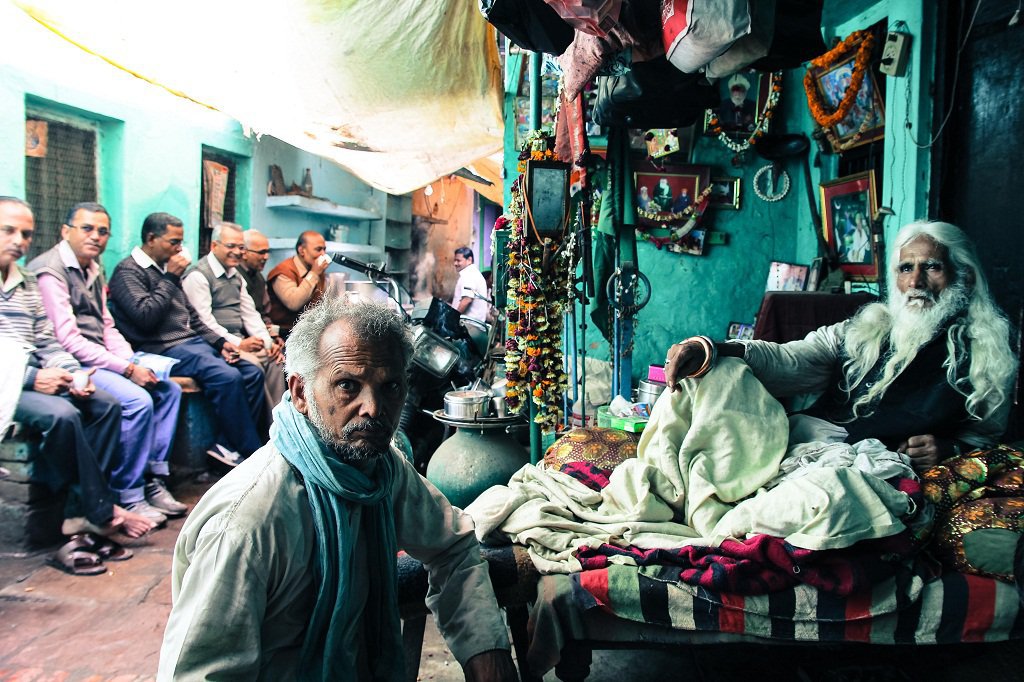 5. Rohit
Rohit lives and works at a chai shop in the red light district of Turbhe. He and his mother moved to the neighborhood from Kolkata when he was very young, but when she passed away recently, he had to leave school and find a job.
The chai shop serves as a meeting point for female sex workers and their customers, who often drink a cup or two of chai before heading to one of the neighborhood brothels.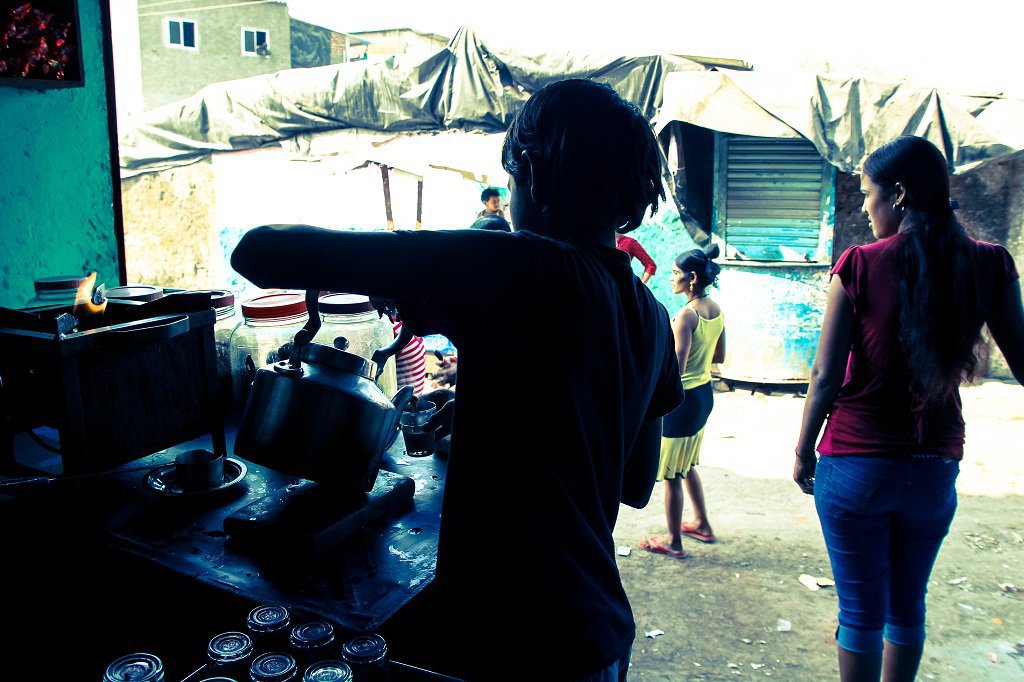 6. Sunita
Sunita has been selling chai, cigarettes, gum, and Maggi noodles outside of Curlies at Anjuna Beach, Goa, since she was a child. Her work day starts at 4 pm and during the peak season lasts until 6 am. At 20 Rupees, Sunita's chai doesn't come cheap, but late night partiers depend on the caffeine and sugar fix to sustain them through the night.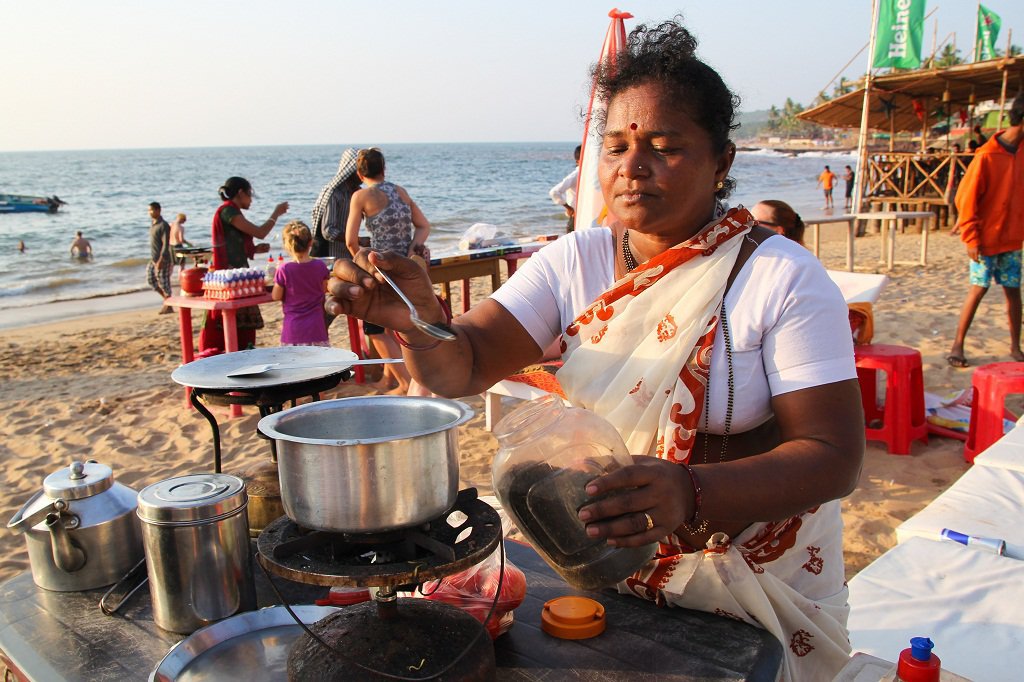 7. Chai At The Golden Temple
If you've ever thrown a dinner party, you know cooking for guests can be a logistical challenge. Imagine cooking for 500,000. That is the task faced by the volunteer chefs and chai wallahs at Amritsar's Golden Temple. On the eve of Guru Nanak Jayanti, Sukhpreet Singh prepares chai in massive cauldrons, which contain 30 kilograms of dry milk powder diluted in 300 liters of water.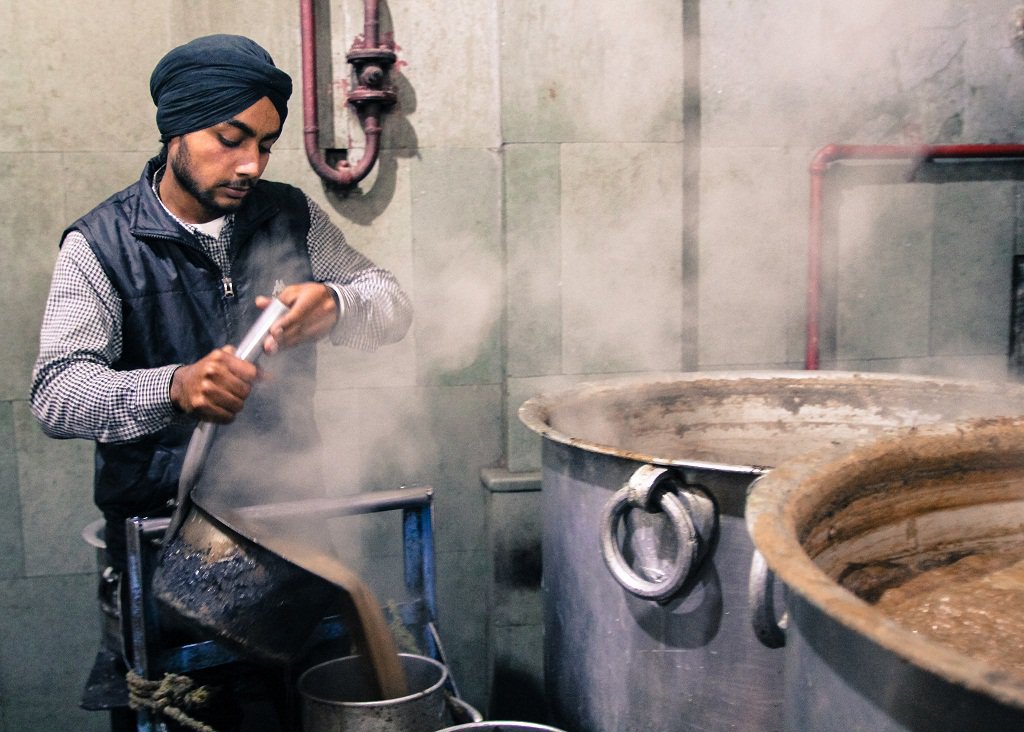 8. The Chai Stall Near A Funeral Ground
Lalu Yadav has witnessed hundreds of thousands of cremations in his life. His chai stand sits next to Manikarnika Ghat, a cremation ground along the sacred Ganges River in Varanasi, Uttar Pradesh. Lalu's father started the tea stand forty years ago, offering mourning families a place to sit and sip chai during the cremation. For Lalu, constant proximity to death has become part of life. "There is no sadness here. We are used to seeing this 24 hours a day. These are only bodies."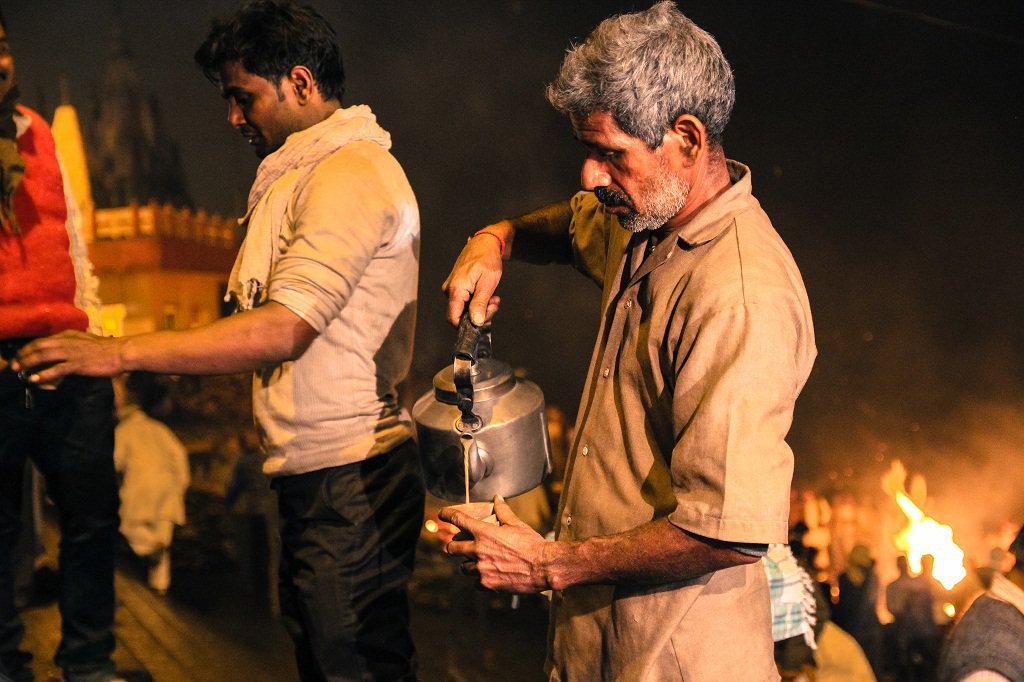 9. The Tea Stall Under A Tree
Two years ago inspiration struck Raju Das while he walked down S.P. Mukherjee Road near Kolkata's famed Kali Temple. "I saw this tree here. I thought it would be a good place for a business. So I made a chai stand."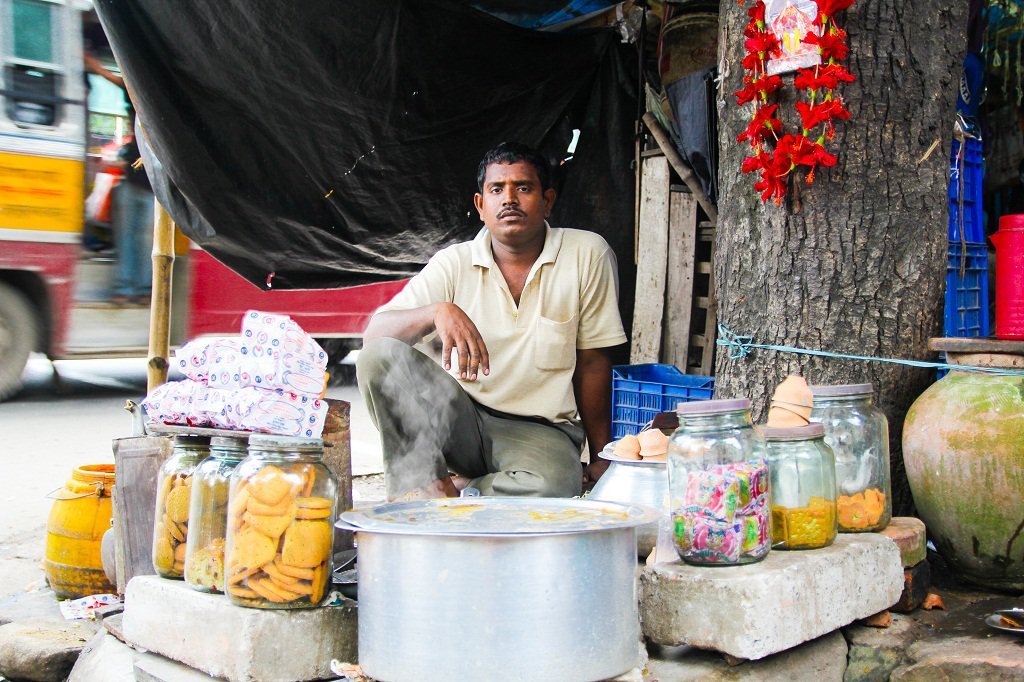 10. The Pink Chai From Leh
Outside Tololing Tea Stall in Leh, mornings are punctuated by the gurgling sound of chai wallahs making salty namkeen chai. They mix strongly brewed green tea with salt and baking soda, which gives the beverage its distinct pink color. Many locals add a heap of butter and mix in tsampa, roasted barley flour, for a hearty Ladakhi breakfast.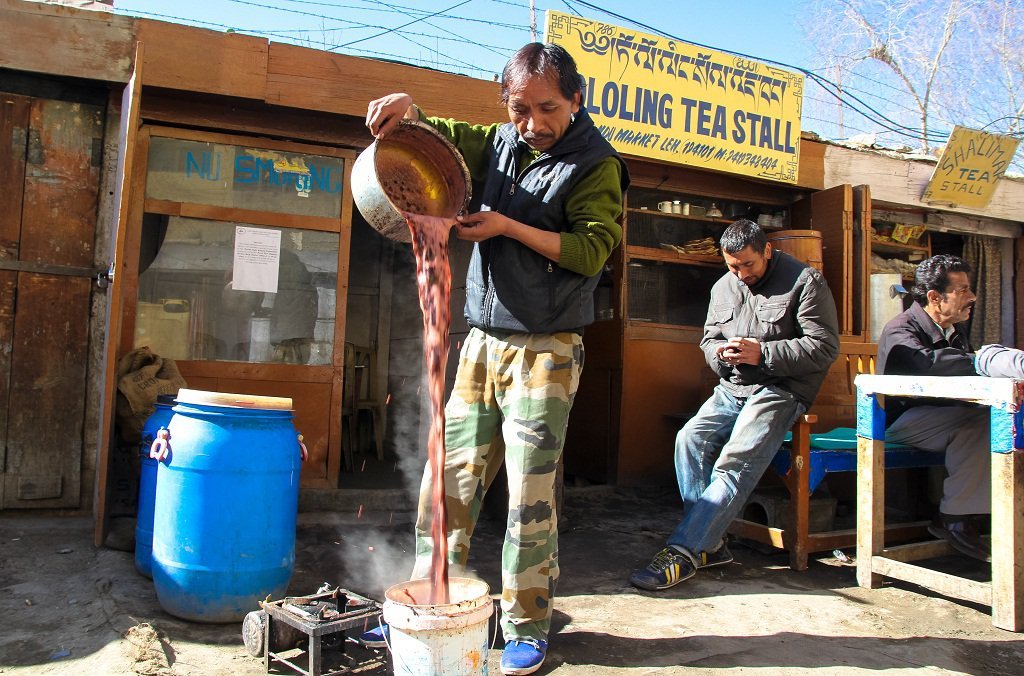 11. The Spirit Of A Chaiwalli
No one better embodies the Indian entrepreneurial spirit than chai wallahs. Where there is a business opportunity, a chai wallah will be there to capture it. Case in point: when Kolkata's local trains took a break from running along the Hooghly River during the culmination of Durga Puja, this chai walli set up a stand on the tracks at Baghbazaar station serving chai, eggs and noodles to people who came to watch the immersion of idols.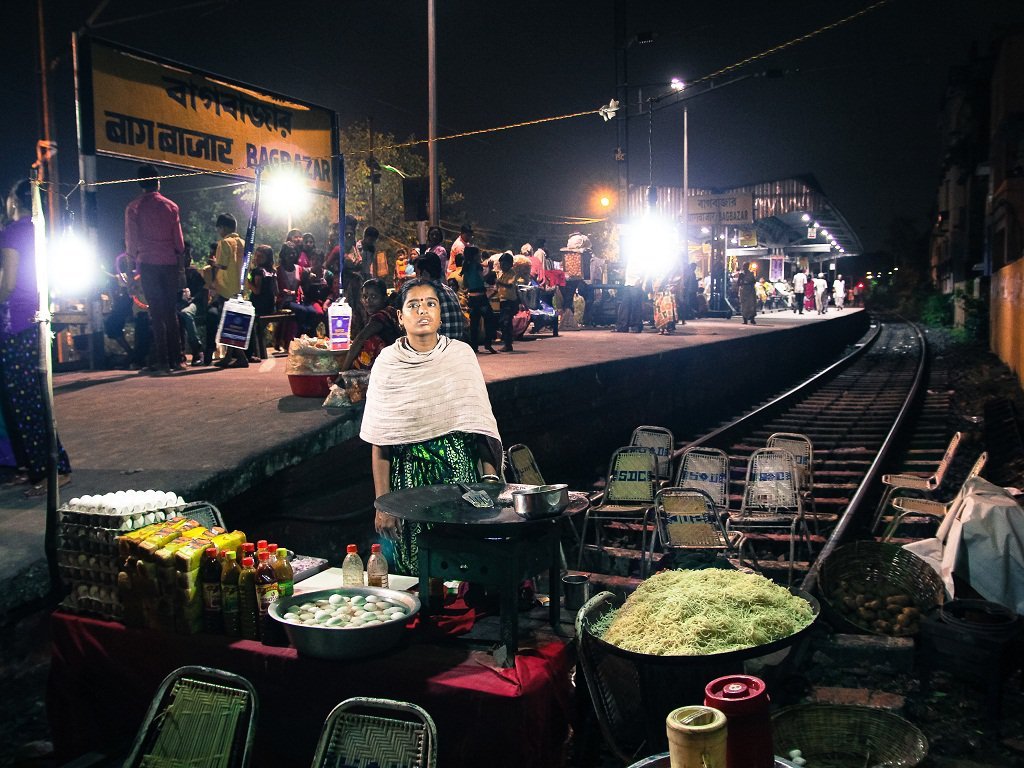 12. Chai At The Pollachi Bus Terminal
Getting around India can be confusing for even the most informed travelers. Fortunately in Indian bus stations, chai wallahs abound and act as de facto help desks when station workers cannot be found. Ravi often points lost travelers in the right direction at the Pollachi bus terminal, where he uses the trademark technique found across Tamil Nadu's tea kaddais: pulling frothy milk with sugar, then topping it off with separately brewed black tea.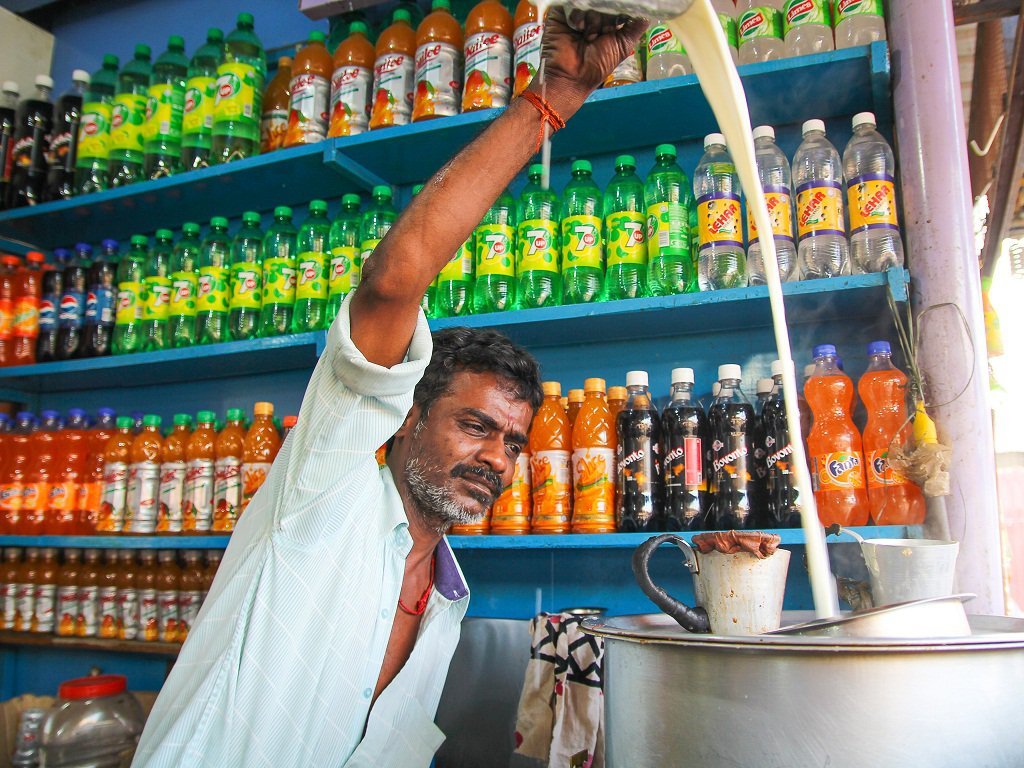 13. The Rockstar Chai Wallah
Sometimes you find yourself doing more than the job you signed up for. Mohammed Maqbool was known for the ginger tea he has sold in Srinagar for the past 40 years. But customers now call him "Rockstar" since he played a cameo role in the Ranbir Kapoor film of the same name three years ago. "I served Ranbir chai, and he still calls to see how I am doing," Mohammed says.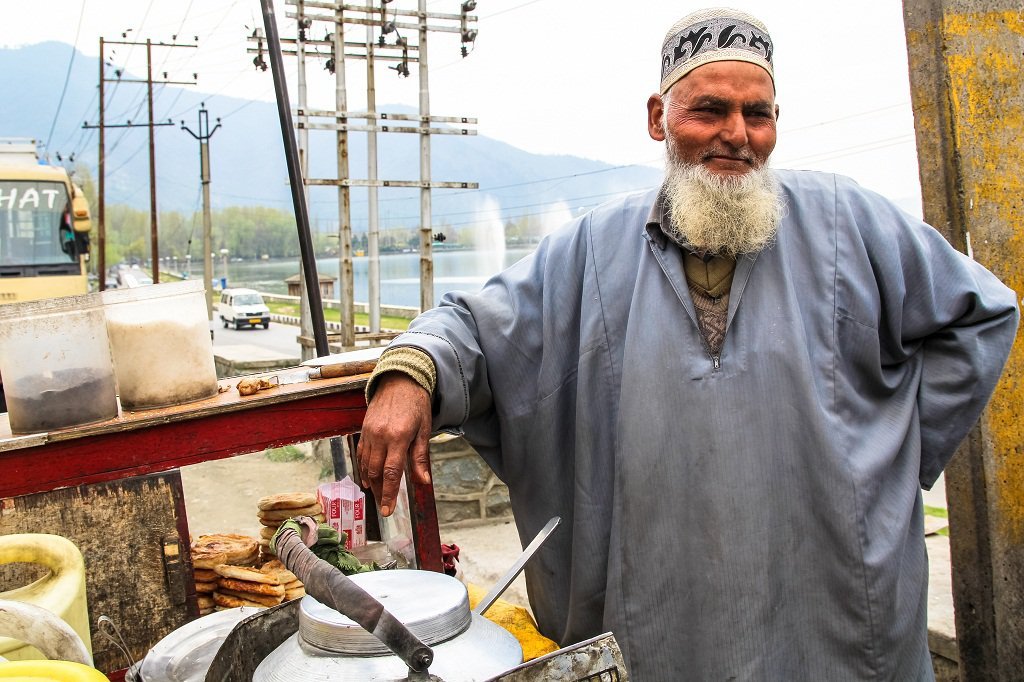 14. The Floating Chai Stall
The need for chai can arise at anytime. Those who find themselves on a shikara in the middle of Srinagar's Dal Lake don't have to wait to get back on land for a cup. The floating Raja Tea Stall serves kahwa, a Kashmiri specialty brewed with saffron and cardamom and topped with crushed almonds.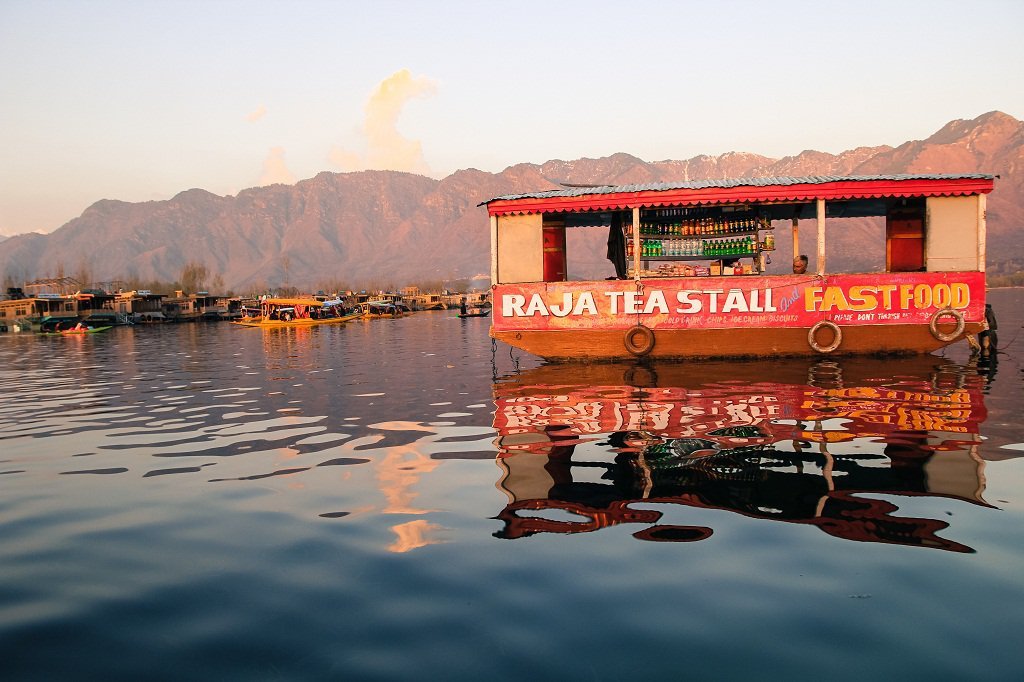 15. Ram Bhai, The Resident Chaiwallah Of IIM-A
Ram Bhai has been a fixture of the IIM-Ahmedabad campus since 1982, serving chai to bright young students who have become the executives who lead Indian industry. His stand was recently the casualty of a road widening construction project, but he still serves chai through a window that looks into the IIM campus. "I haven't been to the real Taj Mahal, but this window is my Taj Mahal," Rambhai says.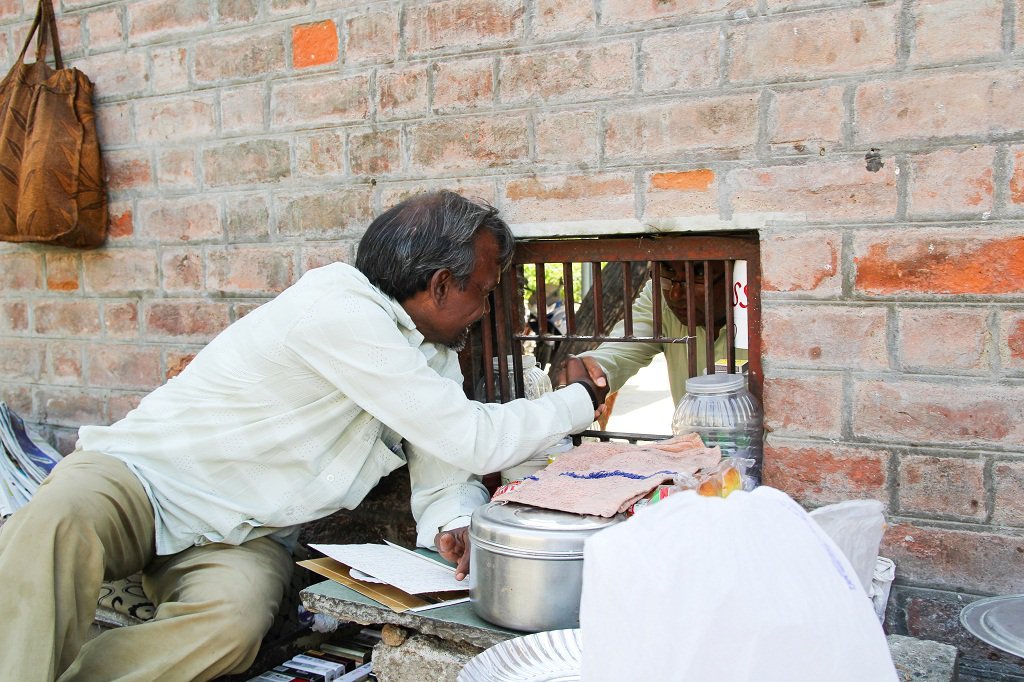 16. The Posh Chai-Walli
The orderly and pristine housing complexes of Bangalore's Whitefield neighborhood can feel worlds away from the hustle and bustle of India's chaotic markets. But even in these neatly manicured grounds, a chai wallah is never far away. Gita takes a ketli full of her mother's masala chai down the lanes of Chaithanya Smaran Villas, providing an energy boost to the colony's laborers throughout the day.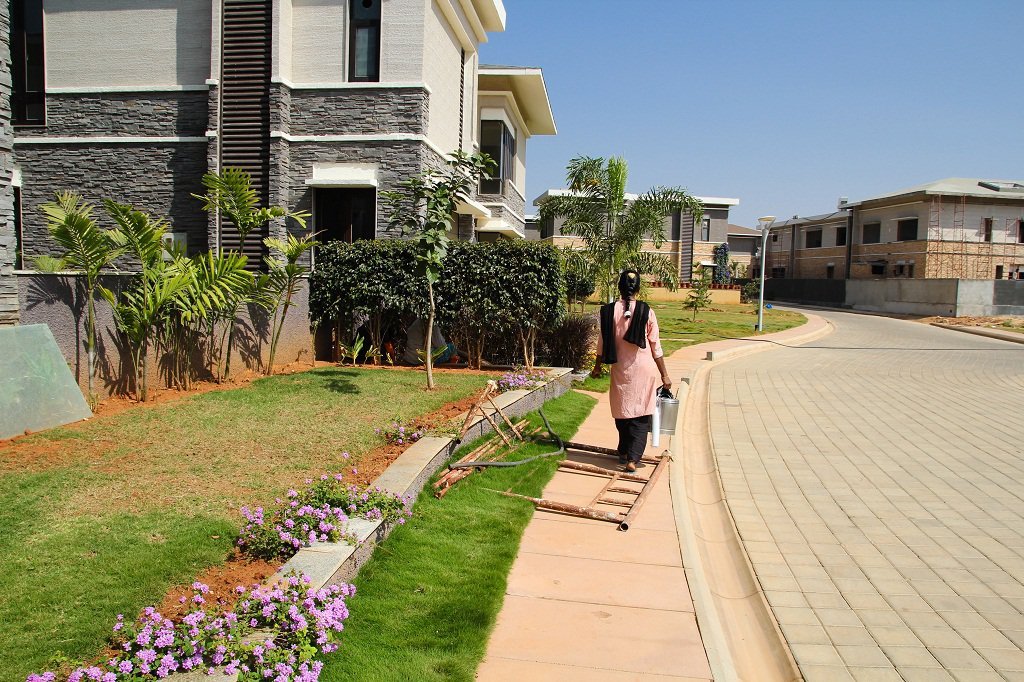 All photographs and captions are by Zach Marks and Resham Gellatly. Do visit their website here. http://chaiwallahsofindia.com/