"Don't underestimate the power of the common man." – Shah Rukh Khan
The story of Rajesh Sakre reflects the truth of this Chennai Express dialogue. It's not uncommon to fall trap to corporate malpractices and frauds, but most of us helplessly let it go. But once in a while, there's someone to remind us that if you fight for your rights, justice will be served. This humble tea vendor from Bhopal proves to us just that!
Sakre faced injustice from the State Bank of India in 2011 regarding a sum of Rs 9,200 which was debited from his account without his knowledge. As of 23rd December 2011, the balance in Sakre's account was Rs 20,000, out of which he withdrew Rs 10,800 on the same day.
However, when Sakre returned the next day for more money, he was appalled to see that there was no balance remaining in his account.

Source: ndtv.com
The distressed tea seller filed a complaint to the bank, but in return was blamed for his own negligence. The officers at the Hamidia Road Branch did not take responsibility for the missing amount.
Perturbed by the banks response, Sakre filed a complaint at the SBI headquarters in Mumbai, but to no avail. That is when he decided to take his complaint to the District Consumer Disputes Redressal Forum (DCDRF) where his complaint was finally taken up. In the consumer forum, the bank continued to insist that it was Sakre's own negligence and the bank had nothing to do with the missing amount.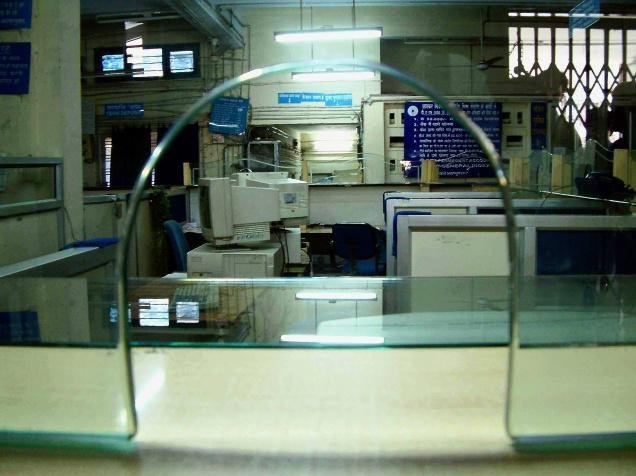 What is more interesting is that Sakre – a Class 5 pass out – who could not afford a lawyer took it upon himself to convince the Magistrate.
Being his own lawyer was understandably not easy with his humble education but Sakre did not accept defeat. He said it was his right and he would not let it go. Though the lawyers representing the bank denied negligence on their part, they could not produce any evidence that Sakre withdrew the money.
12 hearings later, on June 16th the court finally ruled in favor of Sakre. Last week, the SBI was ordered to return Rs 9,200 with an interest rate of 6% to the complainant. They also have to pay him an additional Rs 10 000 for putting him through this ordeal, and Rs 2,000 for legal expenses.
Rajesh Sakre's struggle is an inspiring story, reinstating our faith that fighting for the right cause will eventually lead to justice!