Other than our obsession with monkey caps and maachh, what we Bengalis are most often stereotyped with is how we take our literature very, very seriously. And this one is actually pretty spot on.
Literature is our religion. We grow up binge reading whatever we can lay our hands on, and considering the vast array of brilliant literary works that have been written in Bangla, we seriously are spoilt for choice.
From hilarious comic strips, science-fiction, adventure-travel, murder mysteries – Bengali literature traverses all genres. Here is a list of some of the most popular and iconic characters in Bangla literature which will tug at your heartstrings with sheer nostalgia.
1.

Gora, Rabindranath Tagore

One of the most complex and highly-acclaimed novels penned by Tagore, Gora is a philosophical study of human emotions. The protagonist is a man of contradictions, with a very nuanced personality. While on the exterior he might exude arrogance and a burning need for self assertion, he is an extremely sympathetic and patriotic person and cannot stand injustice. Gora's impelling attitude coupled with his optimism and orthodox beliefs, will make you oscillate between feelings of appreciation and repugnance for him.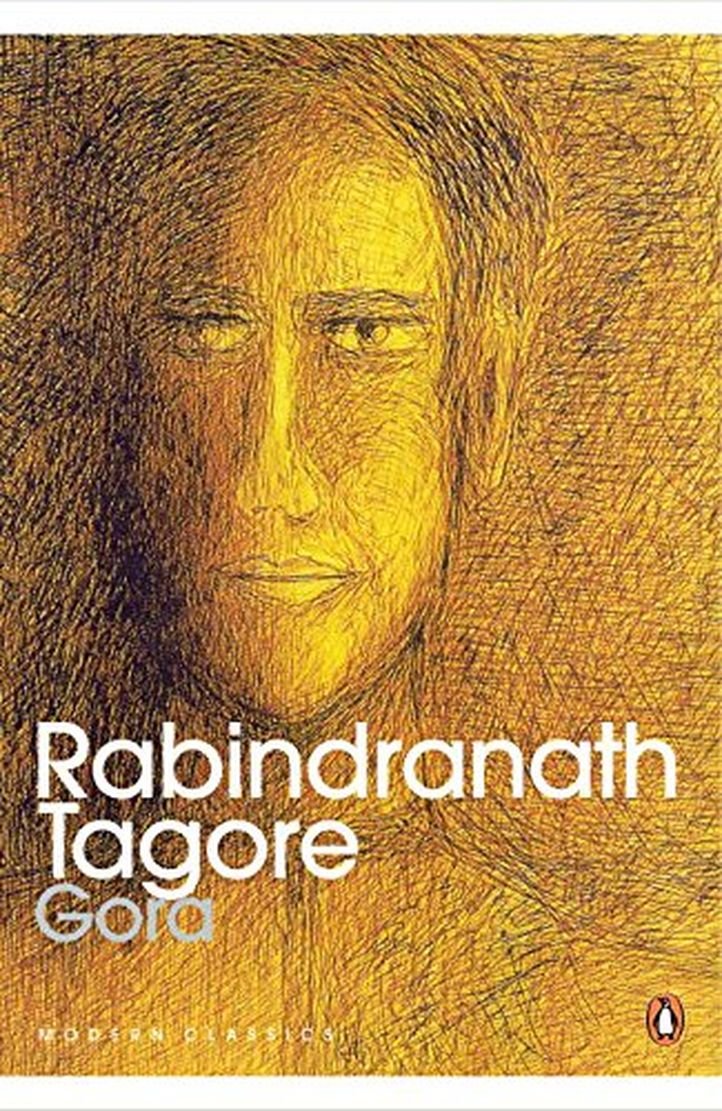 2. Feluda, Satyajit Ray
Bengal's very own Sherlock Holmes, the image of brooding hottie Prodosh Mitter smoking his Charminar cigarettes, while going about unravelling mysteries is one that will induce happiness without fail. Feluda's whip smart demeanour and dynamic personality, as he's constantly working on his 'Mogojastro', make him the super sleuth we Bangalees worship and will do so for ages to come. *ovaries exploding*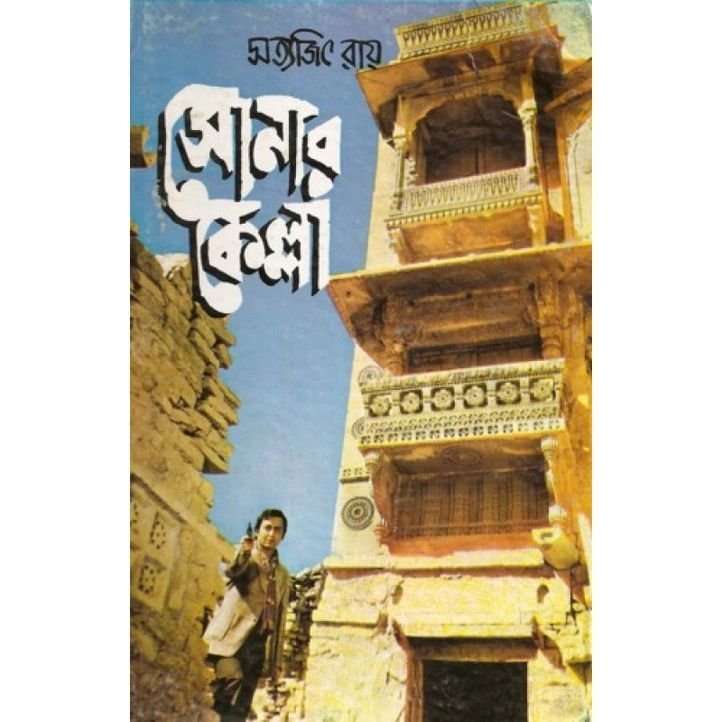 3.
Shankar Roy Chaudhary,

Bibhutibhushan Bandopadhyay

It was Shankar Roy Chaudhary and his relentless yearning for adventure that instilled a gnawing wanderlust in us Bong kids, much before Christopher McCandless made it fashionable. In Chander Pahaar , Bibhutibhushan Bandopadhyay's vivid narration brought to life the travels of the valiant Shankar, his encounters with deadly creatures and challenging landscapes on his expedition across Africa, and how his journey culminates into an odyssey of self discovery. Reading it has been an unforgettable experience.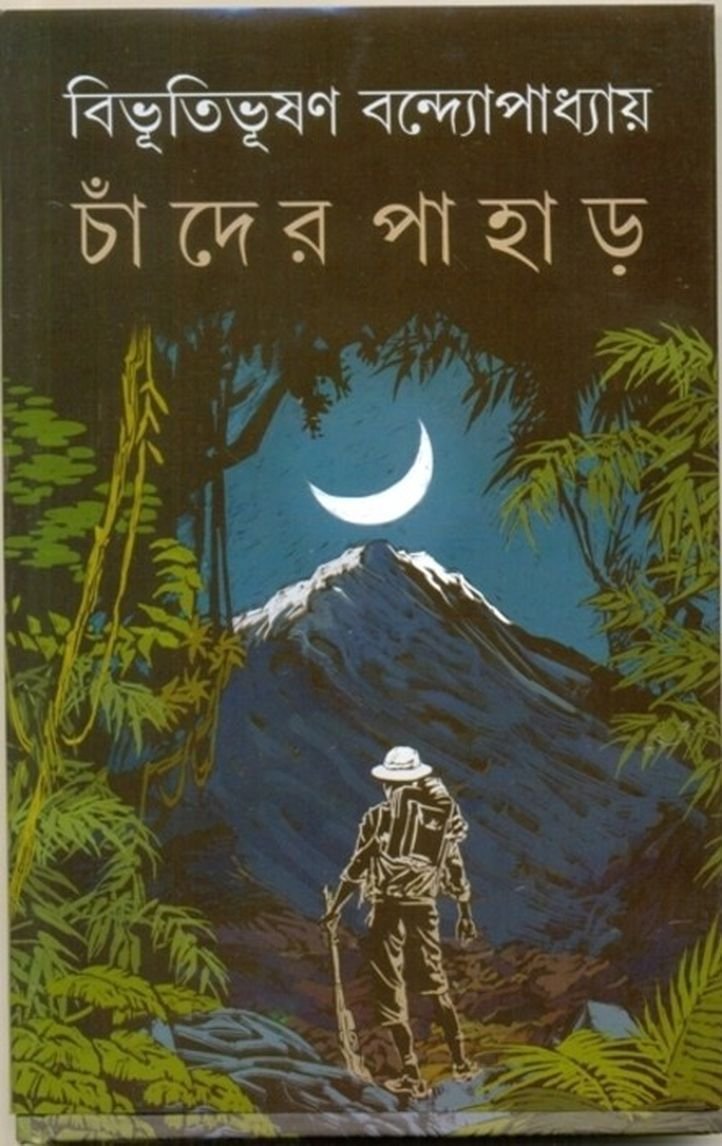 4. Byomkesh Bakshi, Sharadindu Bandyopadhyay
You're a disgrace of a Bangalee if you have not grown up binge reading Sharadindu Bandopadhyay's brilliantly intricate detective series. 'Satyanweshi' (the seeker of truth) Byomkesh and his partner Ajit became a cult in their own right as they set about solving crimes with oodles of style. Makorshar Rosh , Adim Ripu , Shajarur Kanta are some all time favourites which will always stay with us.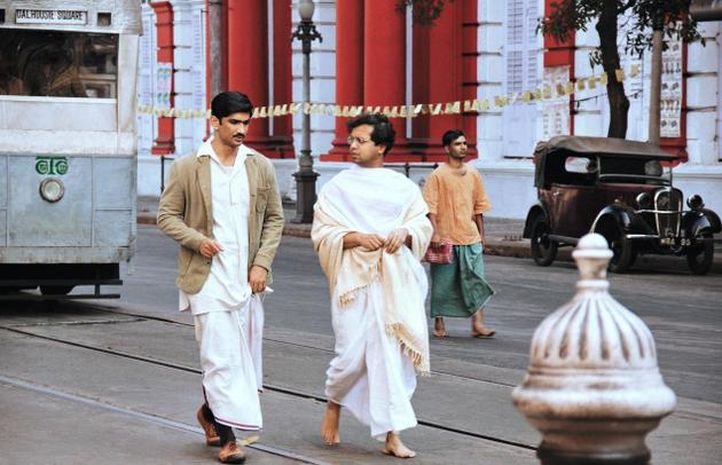 5. Pagla Dashu, Sukumar Ray
The Ray family line is basically strewn with prodigies, and it is largely to their courtesy that Bengali literature is so wonderfully enriched. Penned by Sukumar Ray, Pagla Dashu is a vibrant collection of 25 Bangla short stories. It revolves around the antics of Dasharathi – a free spirit, who often gets away with pranks on uptight or boastful characters, with nothing more severe than a boxed ear. It gives us a glimpse into school life from a different era.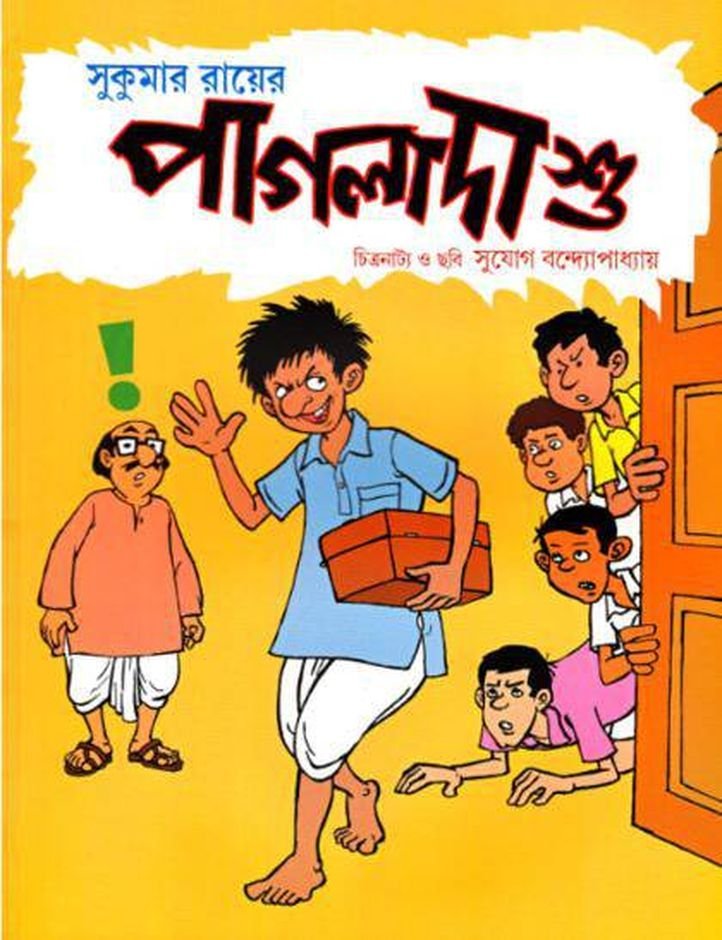 6. Bimala, Rabindranath Tagore
Rabindranath Tagore's Bimala spells power. She was perhaps one of the first female characters to have shifted from the 'pure' to the 'fallen'. Her gullibility was her hamartia. So, why do we think she was powerful, then? Because she made all her choices herself and for herself and not for the men in her life. She might have ended up making all the wrong choices, but they were her choices nevertheless.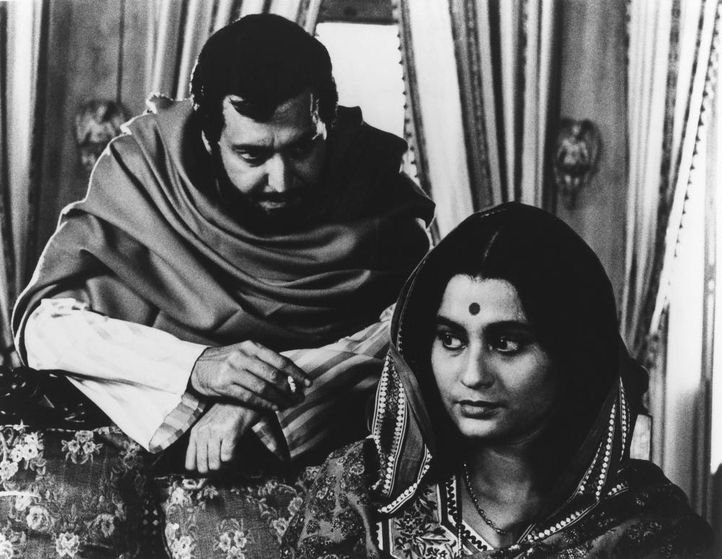 7.

Indir Thakrun, Bibhutibhushan Bandopadhyay

One of the most powerful characters, in one of the most poignant and iconic works in Bengali literature, Pather Panchali 's Indir Thakrun personifies the tragedy that this novel evokes. Her zest for life, her heart-warming relationship with Durga and her eventual demise brings out a certain sense of sadness and longing that will stay with you for a long time.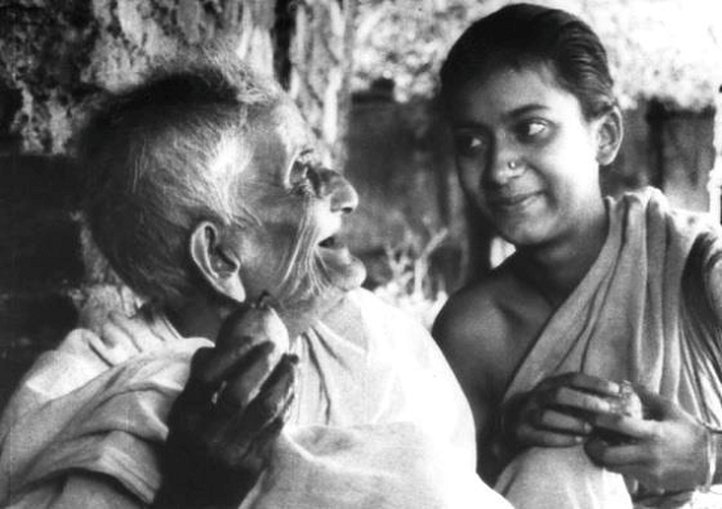 8. Srikanta, Sarat Chandra Chattopadhyay
"As I sit down to tell my story in this fading afternoon of my wandering life, I am flooded with memories." Thus begins Sarat Chandra Chattopadhyay's lyrical novel. It is a narration of the protagonist Srikanta – an aimless drifter, a passive spectator, as he unabashedly reminisces on the years gone by. Srikanta is a simple man, an extraordinary character and bold in his self analysis. With Srikanta, Sarat Chandra Chattopadhyay set the precedent for socially conscious writing in modern Indian literature.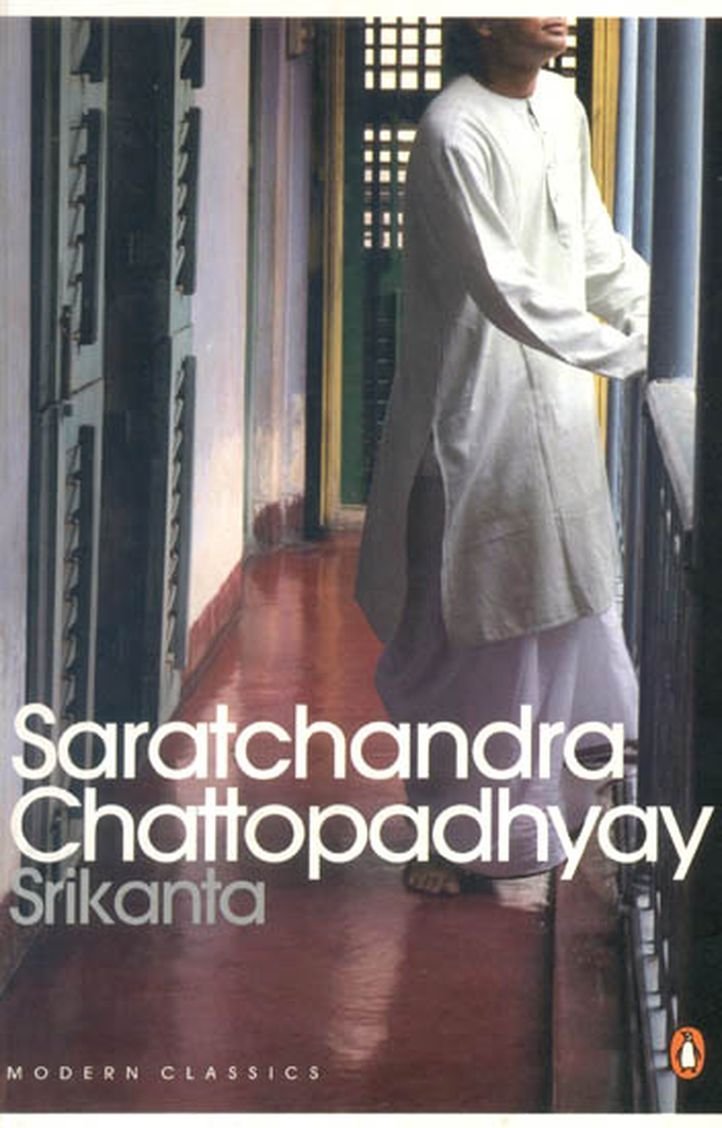 9. Ghana Da, Premendra Mitra
No. 72, Banamali Naskar Lane is synonymous with Ghana Da's jaunt, and his storytelling ventures. Ghana Da is author Premendra Mitra's creation, who narrates tales of his travels across the globe to tackle sinister bad-guys and international conspiracies. Premendra Mitra's brilliant narration in Ghana Da's voice is a fantastic trip, with unique stories that range from science-fiction to historical conspiracies, fuelled by tonnes of action and adventure.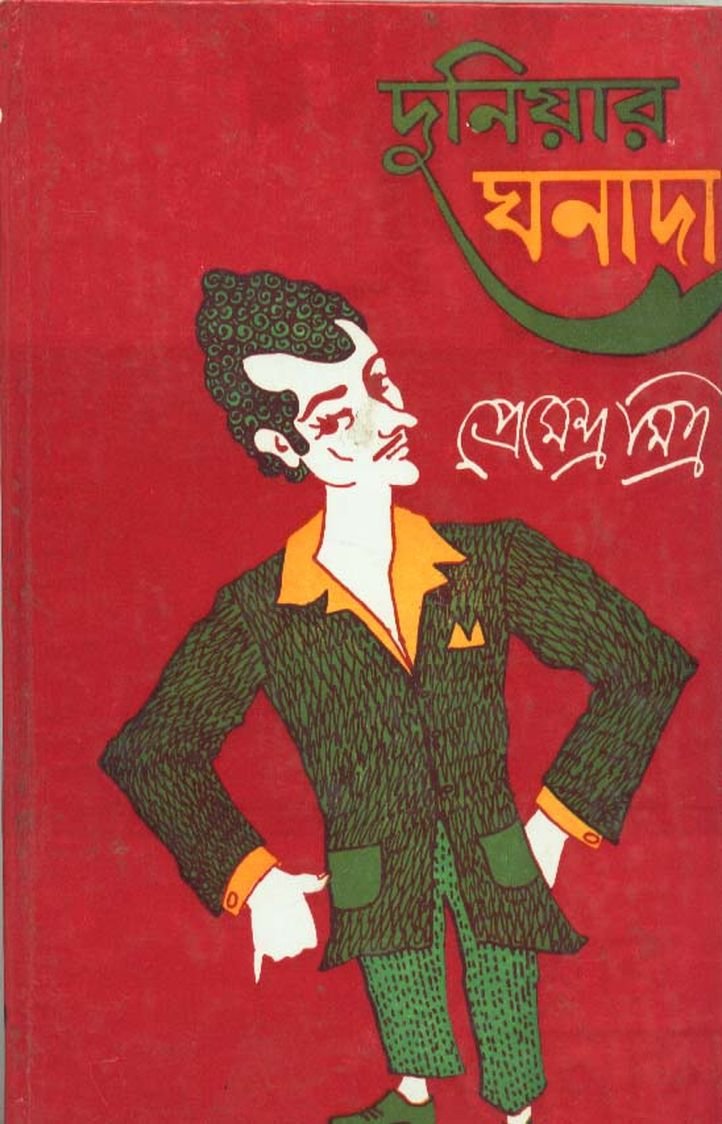 10. Lalmohan Ganguly aka 'Jatayu', Satyajit Ray
The quintessential funny man in Bengali literature, Jatayu's antics are incredibly endearing. His vibrant, exuberant, witty character is perfectly brought to life by the legendary Santosh Dutta in the Feluda movies. The brilliance of the Feluda series would definitely have been slightly lacklustre without Lalmohan-babu's wide-eyed wonderment and the right amount of comic relief he brings.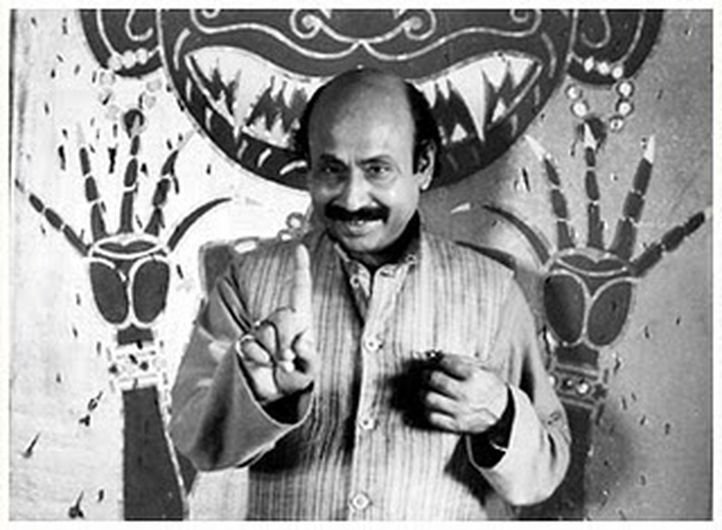 11. Apu, Bibhutibhushan Bandopadhyay
Pather Panchali, the first of the Apu Trilogy, follows the childhood years of Apu, the central character around whom Bibhutibhushan weaved some of the most intricate coming-of-age tales. He is the epitome of innocence. Eyes brimming with wonder, Apu has a fantasized vision of the world, finding magic in the most mundane of things, despite of his circumstances. Apu-Durga's childlike innocence and the sequence where they run through the Kaash Bon to watch a train go by is by far one of the most heart warming and euphoria inducing moments in literature.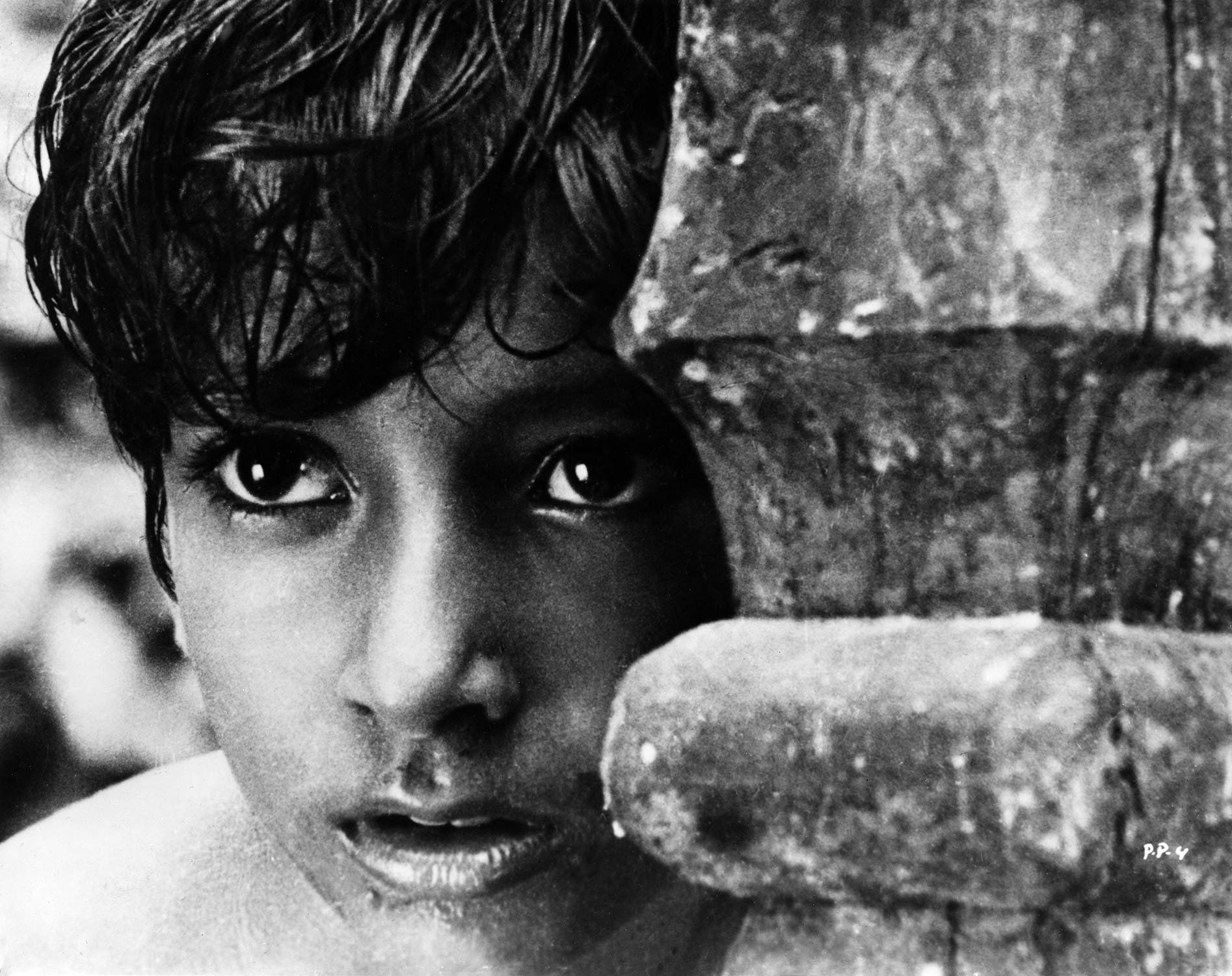 12. Nonte Phonte, Narayan Debnath
Bengal's comic connoisseur Narayan Debnath has been a household name for us Bong kids. Oh the joy his wonderfully funny comic strips would bring! We've all grown up lapping up the everyday adventures of this hilariously awkward pair of troublemakers. Originally serialized for the children's monthly magazine Kishore Bharati, Nonte Phonte focuses on the amusing antics of the protagonists and their lives in a boarding school.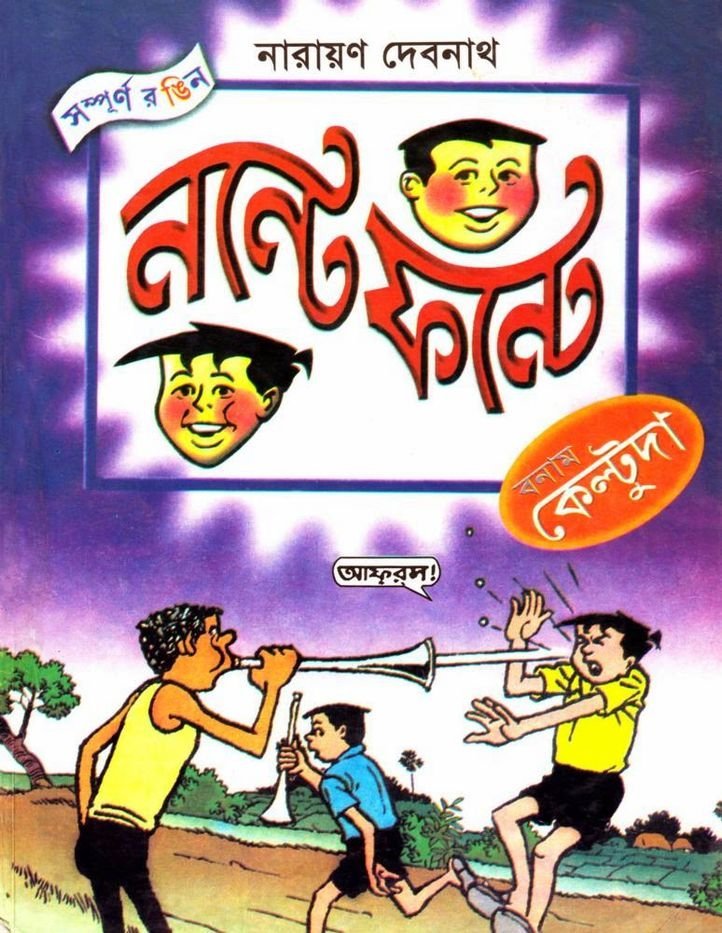 13. Professor Shonku, Satyajit Ray
Satyajit Ray's genius spans all possible genres of art and literature, and Professor Shonku is proof of that. Undoubtedly the best series on science fiction in Indian literature, Professor Trilokeshwar Shonku is a genius scientist with some of the coolest inventions under his belt. From Air-conditioning pills , that keep the body temperature normal in extremes of climate and Fishpill, which is space food for cats, he also has his very own Frankenstein Formula to bring back the dead. Not only does he speak 69 languages, he also has a 24-year-old cat named Newton! Yes, he is very very cool. Fangirl forever.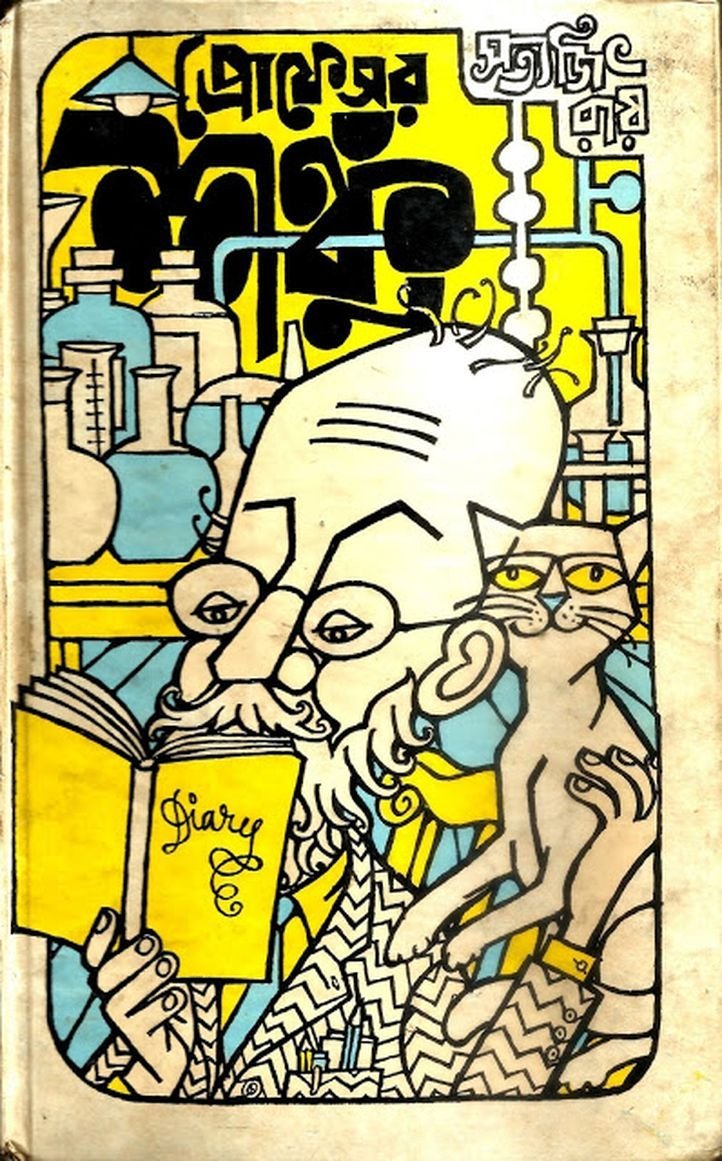 14. Kakababu, Sunil Gangopadhyay
First appearing in the Anandamela Pujo Barshiki in 1979, the adventures of Kakababu, Shontu and Jojo are reminiscent of the Feluda series. Solving crimes while walking on crutches, Raja Roychowdhury aka Kakababu is one badass detective. He travels across the country to track criminals down, with a bunch of eager, sharp witted youngsters in lurch.
15. Batul the Great, Narayan Debnath
The first in the colour series of Narayan Debnath's incredible comic strips, Batul the Great is a superhero of sorts, modelled after the famous Bengali body-builder Manohar Aich. With an aura of invincibility, Batul is able to take on tanks, airplanes, and missiles, and is Bengal's answer to Superman.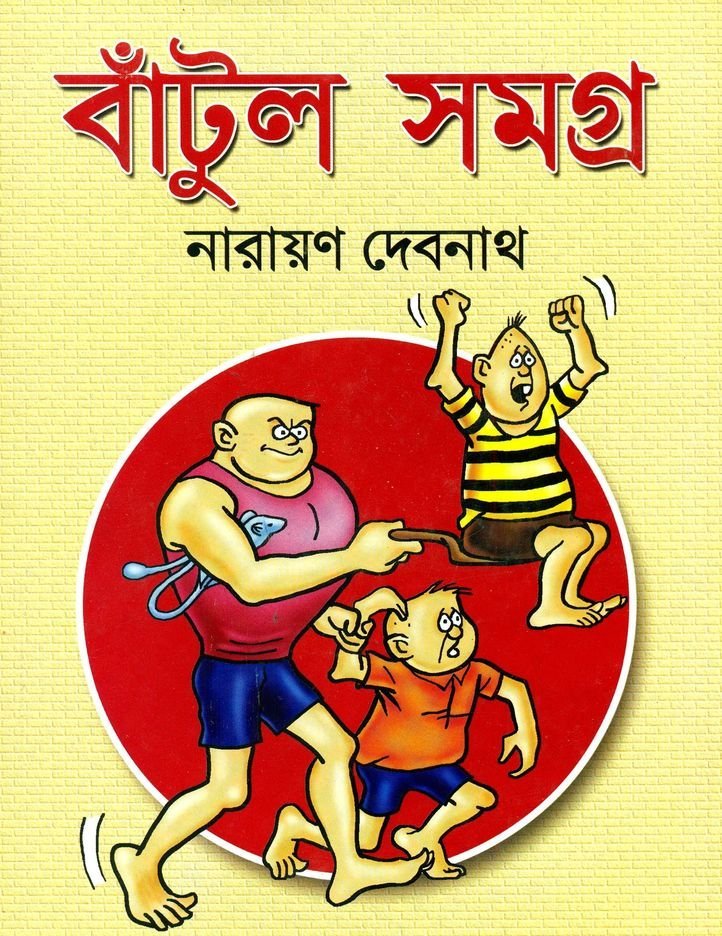 16. Maganlal Meghraj, Satyajit Ray
Having drawn the Sherlock-Feluda parallel, Feluda finds his Moriarty-like arch nemesis in the perfectly evil Maganlal Meghraj. Menacing and comical at the same time, Maganlal Meghraj's byzantine plans pose a challenge to Feluda's genius as well. Nobody could have portrayed the character with more accuracy and elan than the very brilliant Utpal Dutta of course.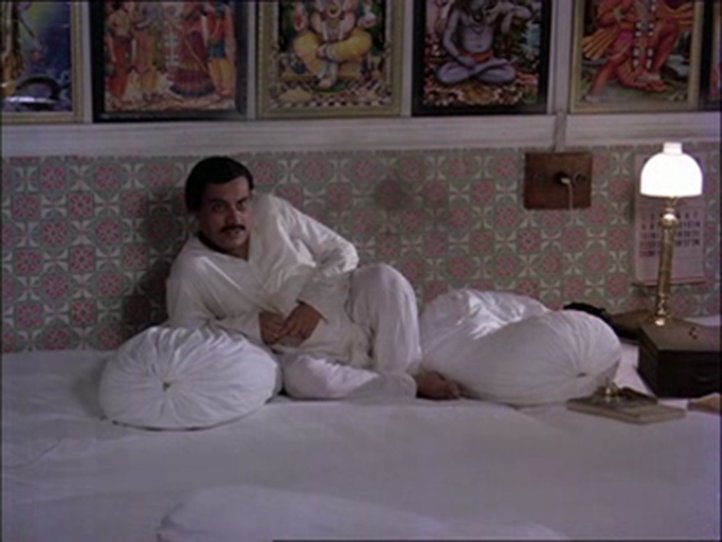 17. Durga, Bibhutibhushan Bandopadhyay
While Pather Panchali is essentially the story of Apu's childhood, Durga is undoubtedly the most important character in the novel. She is a free spirit. As she roams freely through the woods, groves, rice fields and in the rain, you realize her character is in tune with nature. She is intrigued by man-made objects like locomotives and telegraph poles. Her effervescent spirit leaves behind an indelible mark. Harihar's return to his dilapidated household only to learn about Durga's passing, and the devastating shock of the discovery is a tearjerker like no other.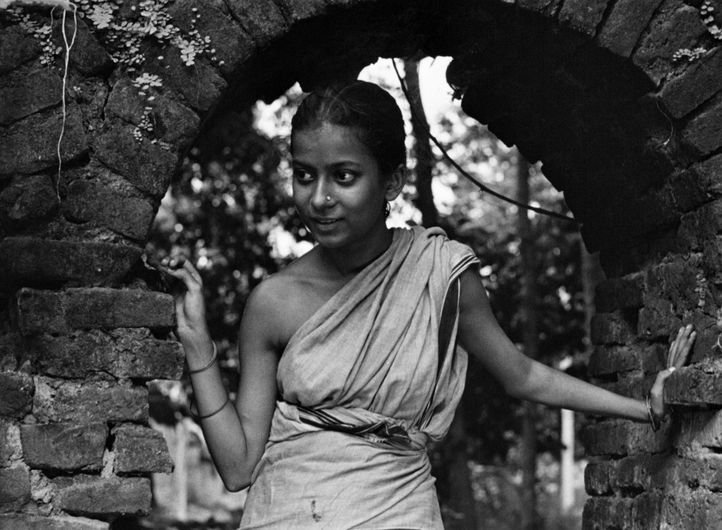 18. Goopy Gyne & Bagha Byne, Upendrakishore Ray Chowdhury
Popularised by Satyajit Ray in his movie renditions of the heartwarming story of theadventures of this pair of goofy musicians, Goopy Gyne-Bagha Byne was originally the creation of Upendrakishore Ray Chowdhury, Satyajit Ray's grandfather. Goopy and Bagha first made their appearance in Sandesh magazine in 1915, complete with brilliant illustrations by Upendrakishore himself.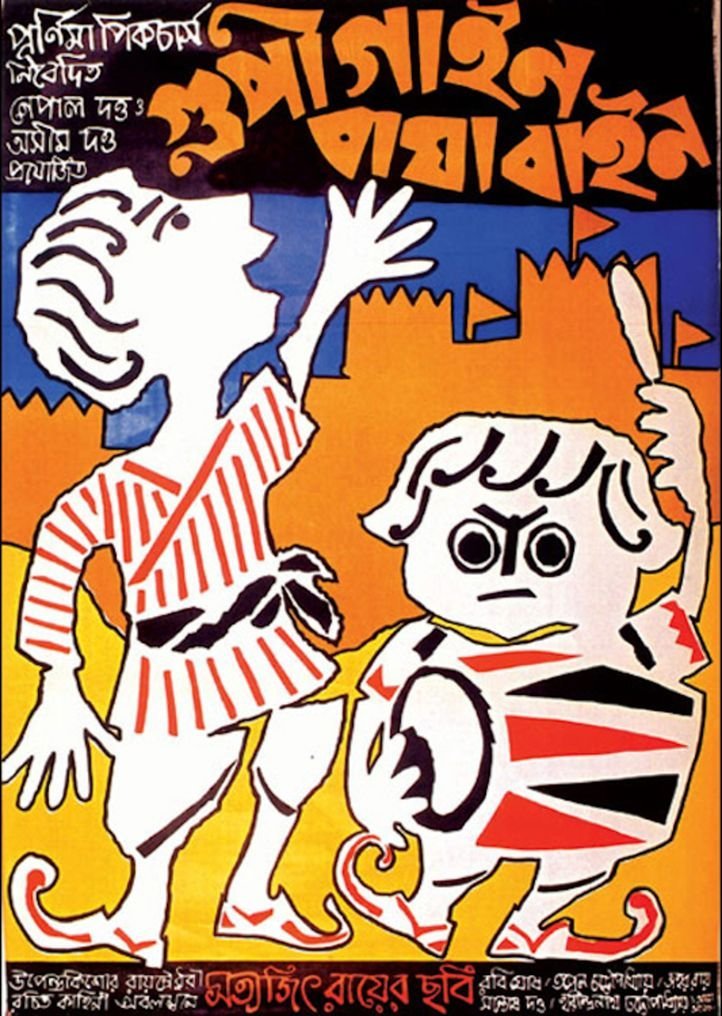 19. Sukhen, Samaresh Basu
Samaresh Basu's novel Prajapati was first published in 1967 amid a furore of controversy. A perfect commentary on contemporary society, Prajapati's plot unfolds with the motif of a butterfly used as a metaphor for the protagonist's life. Because of the fact that the novel dealt with the theme of sexuality openly, its literary merit was questioned and was hailed as being obscene and it was said that it could only have the effect of corrupting the morality of reader. The Author and his publishers were charged under Section 292 of the Indian Penal Code on grounds of obscenity. These charges were later cleared by a judgement passed by the Supreme Court in favour of the Author, almost 17 years from the date of its first publication.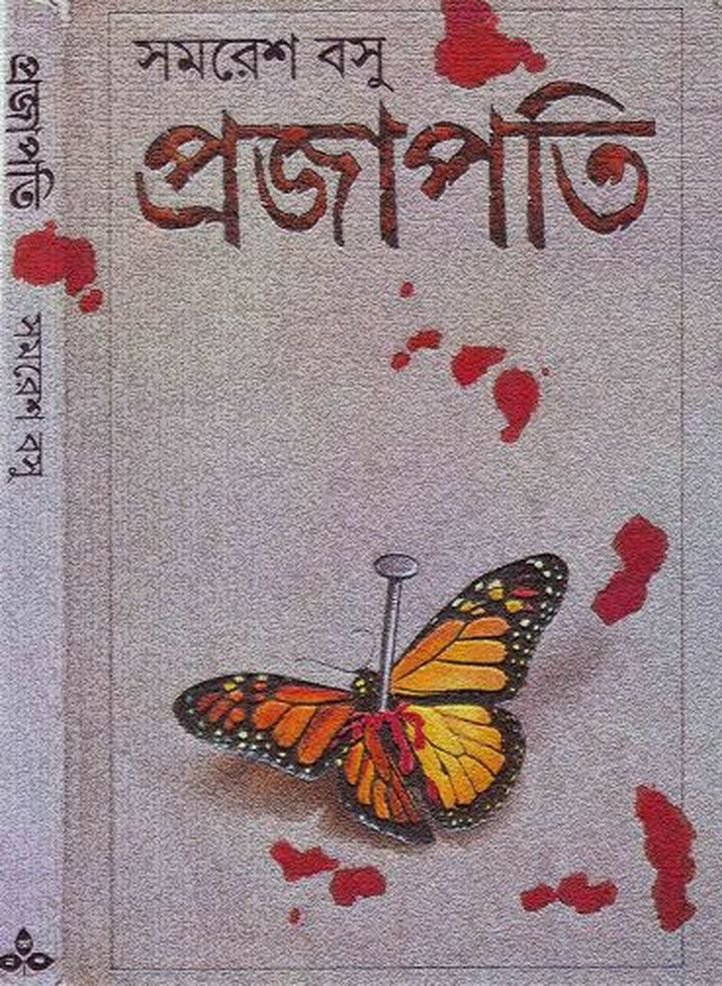 20. Tarini Khuro, Satyajit Ray
A collection of 15 stories, Tarini Khuro is another one of Satyajit Ray's literary offsprings. With a tinge of a supernatural element, the narrative revolves around Tarini Ranjan Bandopadhyay, who tells tales of his adventures to an eager audience of five boys. His stories are a portrayal of his the quick wit in the face of imminent danger, and his escapades come to life with vivid imagery through the clever narration of events.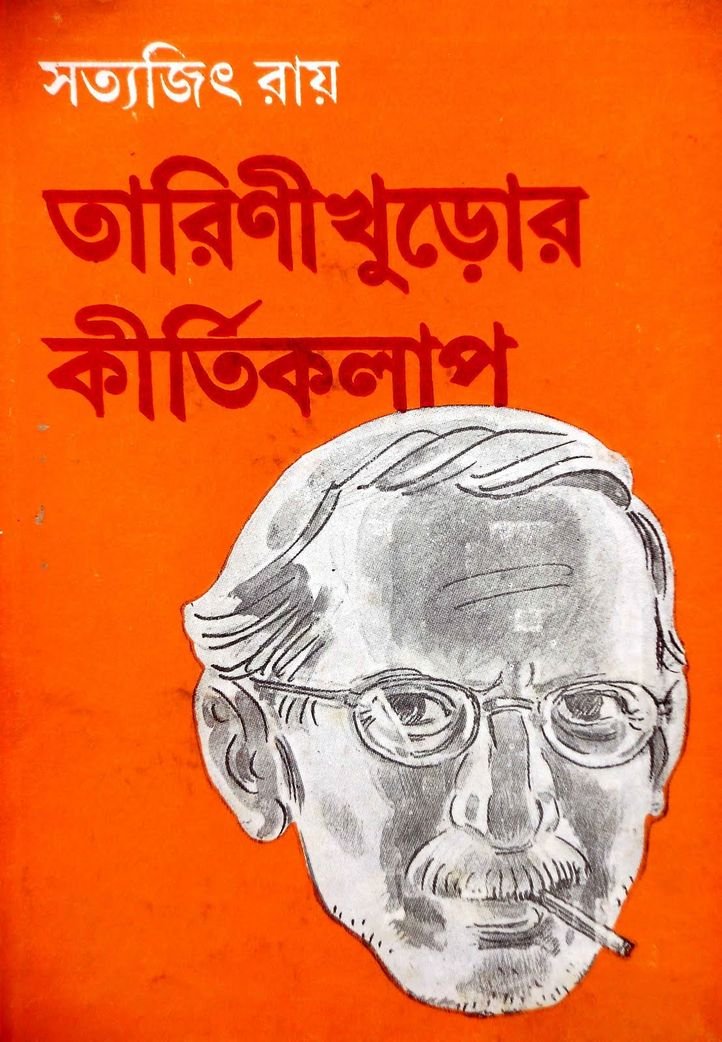 21. Handa Bhonda, Narayan Debnath
Originally serialized for the magazine Shuktara (OMG childhood feels), Handa Bhonda was Narayan Debnath's first comic strip creation. Handa and Bhonda's encounters with Pishe Moshai, and their constant tryst with trouble were an absolute delight to devour. Oh them sweet, sweet summer vacations with Chhuti Chhuti playing on DD7, and Handa-Bhonda comics strewn all over the bed. Damn.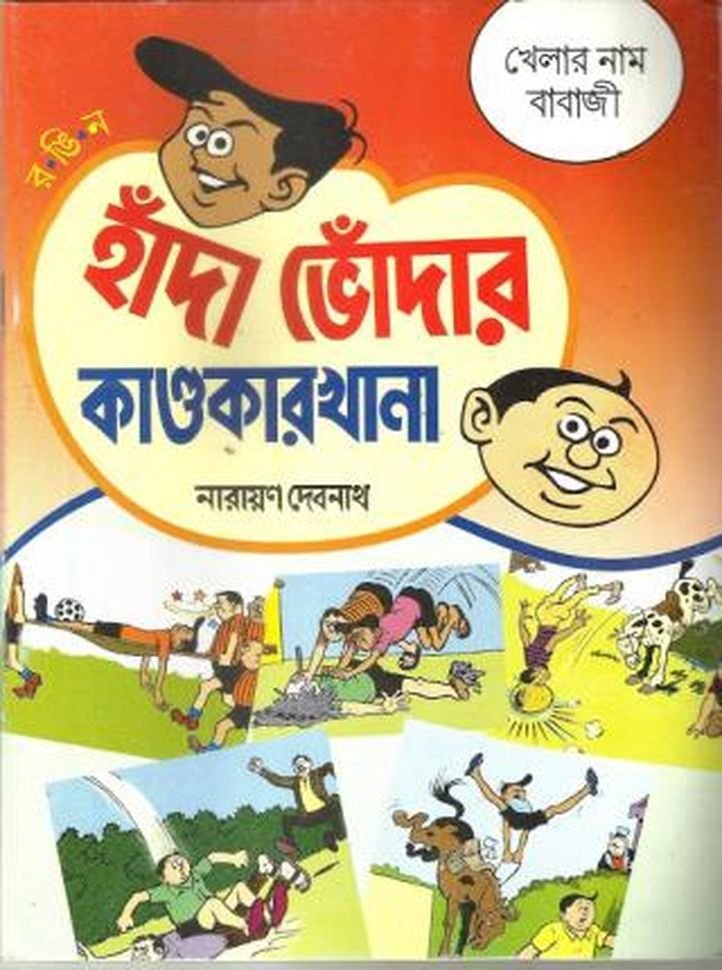 22. Shidhu Jyatha, Satyajit Ray
The charm of the Feluda series would definitely have been diluted to some extent had it not been for Shidhu Jyatha's reassuring presence. He is the omniscient personality in the Feluda series, a man of copious newspaper cuttings, meticulously stuck in catalogued scrapbooks, and the only one to quiz Feluda. He is the Mycroft to Feluda's Sherlock.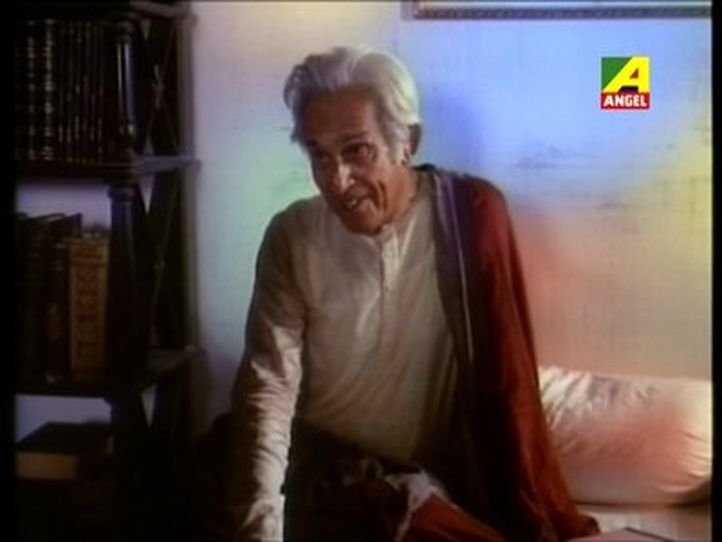 23. Gopal Bhar
Reminiscent of Birbal's anecdotes, Gopal Bhar has been a household name for Bengali kids down the ages. Gopal Bhar was a jester in the court of Raja Krishnachandra of Nadia in the 18th century. Providing us our first lessons in funny, the stories of Gopal Bhar are precise and spot on with the humour, while also driving home a social message.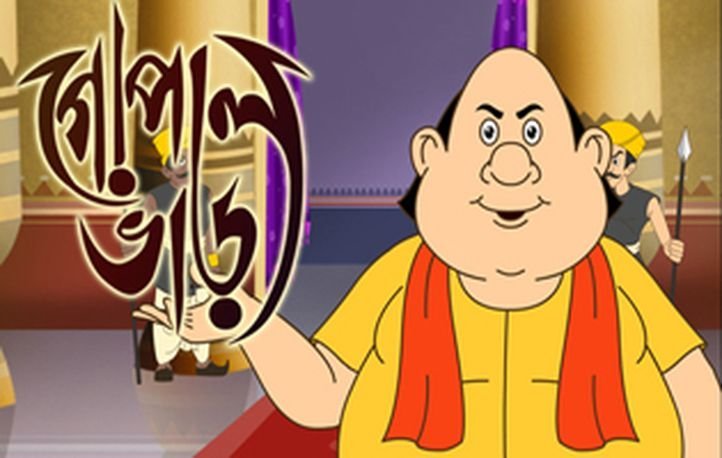 24. Tenida, Narayan Gangopadhyay
Another one of Narayan Gangopadhyay's popular creations, Bhojohori Mukherji aka Tenida is a resident of Potoldanga in Kolkata. With a famously large nose, he is well respected amongst his gang of boys, for his presence of mind, courage, and honesty as well as his vociferous appetite, despite sometimes also playing the role of the neighbourhood bully.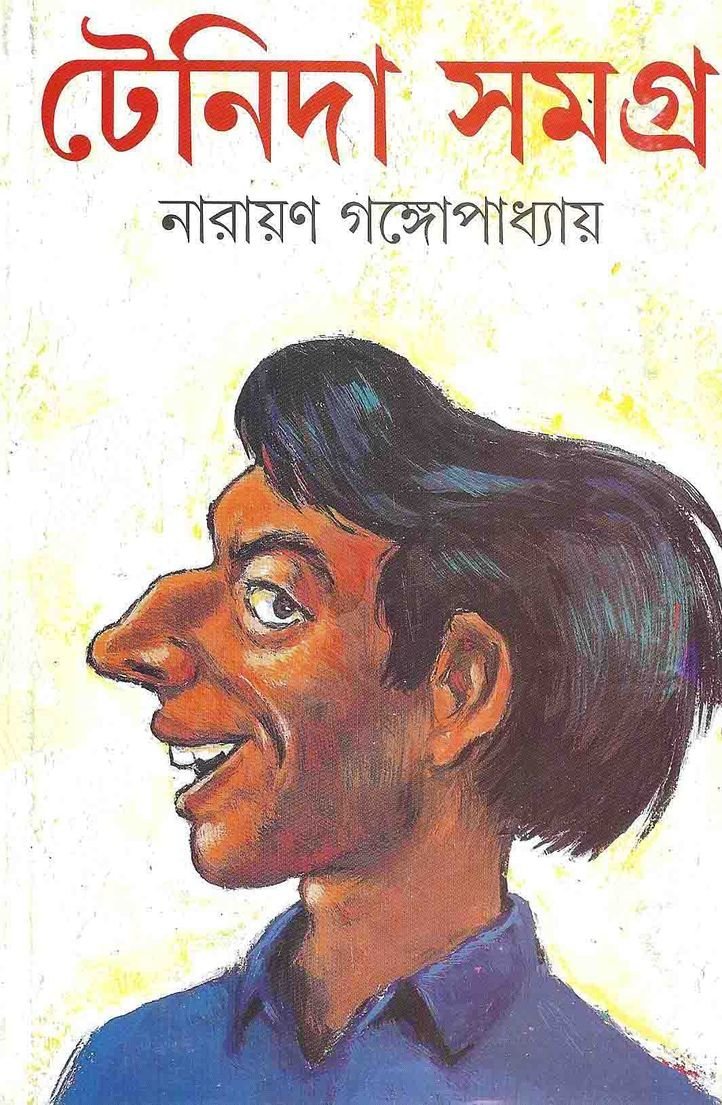 So go ahead, rummage through your bookshelves and bring out these classics to go on a nostalgia trip.
Oh and yes, it is time to grab that Anandamela Pujo Barshiki, you guys!