Done laughing your lungs out? Now fire on your fancy laptop (or a regular one like mine) and google Christopher Nolan movies and you shall have your moment of truth.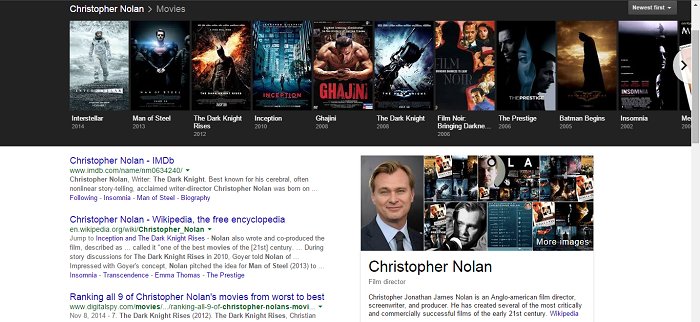 There, there! In the long list of highly acclaimed Nolan movies sits prettily our very own 2008 hit Bollywood film, Ghajini! And in case you still consider this as our awesome photoshop skills, here's another proof that the maverick Hollywood filmmaker brainstormed over the story of Aamir Khan's psychotic thriller with the director A.R. Murugadoss.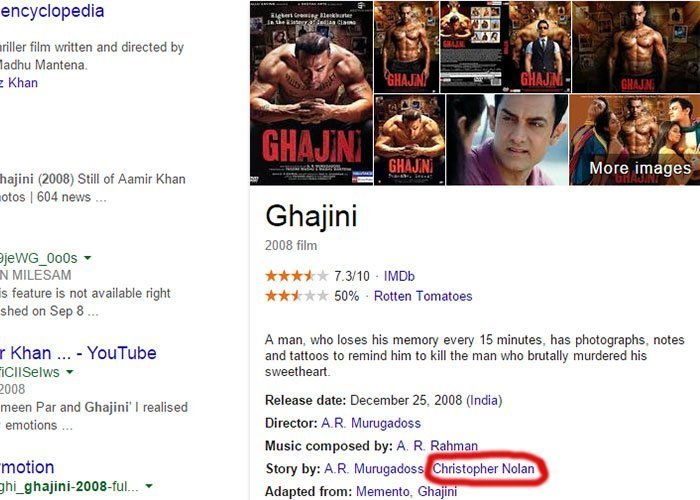 See? We highlighted that for you!
Christopher Nolan co-wrote the script for Ghajini!
But why you no believe us, you Bollywood haters? Just because Ghajini is a Bollywood film and Christopher Nolan is… well ahem… Christopher Nolan?
Ok fine! No matter how badly we want the whole phenomenon to be true, the fact of the matter remains that there's an obvious glitch in the Google search engine which is listing Ghajini in Nolan's wall of fame!
Whatever it is, at the end of the day, Bollywood is making its presence felt worldwide. And we are not complaining!