College life is your first stint with recession. There's always so much to do but there's always very little money in hand. More often than not, you end up giving a lot of things a miss. But there's always some jugaad to bail you out of crisis. And when it comes to boozing, we all have our addas of sasti daaru . Here are 17 cool places to drink in Delhi that are easy on the pocket:
1. Pebble Street
Location: 8, Community Centre, New Friends Colony
So, you've always envied that friend of yours who has been uploading pictures with firangs at pubs in Paris? Time to give it back, buddy. Head to Pebble Street and voila, you're in a pub in Europe! You might even get a chance to click a selfie with a foreigner, thanks to the hep crowd that comes here.
2. My Bar Lounge & Restaurant
Location: G 68, Opposite Alka Hotel, Near Metro Exit 7, Outer Circle, Connaught Place
My Bar. Sounds more like My Home. Going by the sheer number of college students that come here, this place actually doubles up as their second home.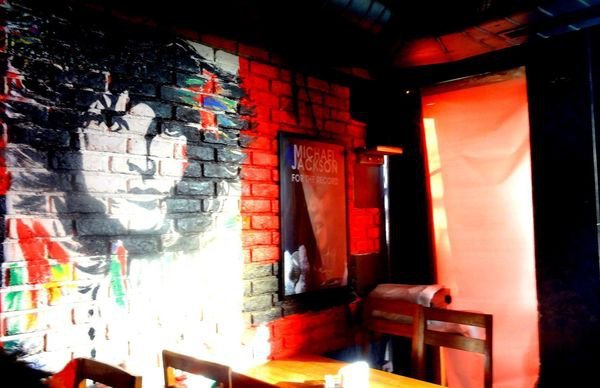 3. My Bar Square
Location: E 34 and 35, 1st Floor, Inner Circle, Connaught Place
Congratulations all you young, broke, sports fanatics, the brand 'My Bar' has come up with another home for you. With 25 screens, game tables and king-size sofas, this place really spoils you for choice. My Bar Square is apparently the busiest bar in CP. Why am I not surprised!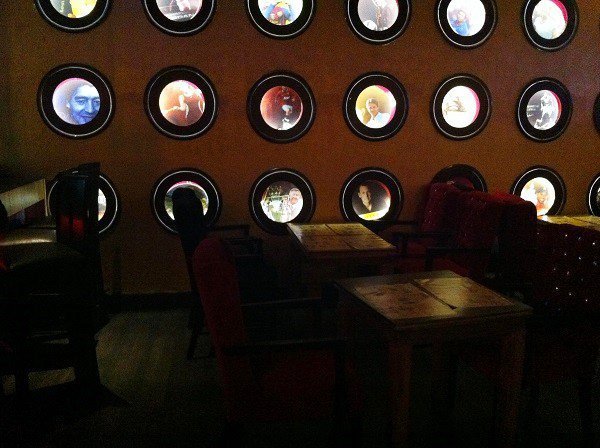 4. Castle 9
Location: B 45/47, 1st Floor, Near PVR Plaza, Connaught Place
Nothing can be as irritating as having to step out in the scorching sun for a smoke in the middle of a boozing session. Kudos to the owners of Castle 9 for empathising with us and making us a nice smoking lounge. They even understand that on some days we might want to host private parties and so have built separate rooms for us. Really sweet!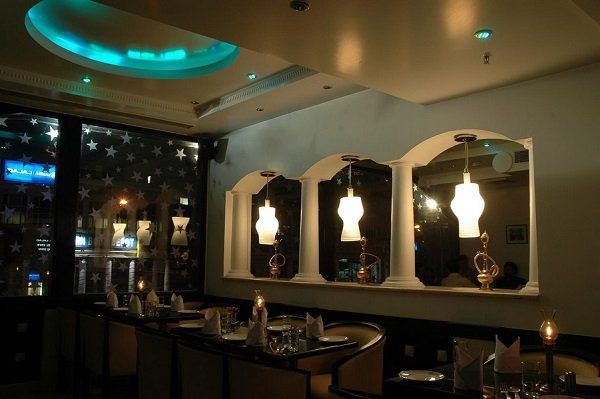 5. Thugs
Location: Hotel Broadway, 4/15 A, Daryaganj
If sipping beer in the company of villains of Bollywood in a dimly-lit bar in Daryaganj doesn't give you a high, I don't know what will. With cocktails like 'Mona darling' and 'Arrey oh samba' , Thugs leaves no stone unturned in making you feel like a badass by the time you're on your fourth peg.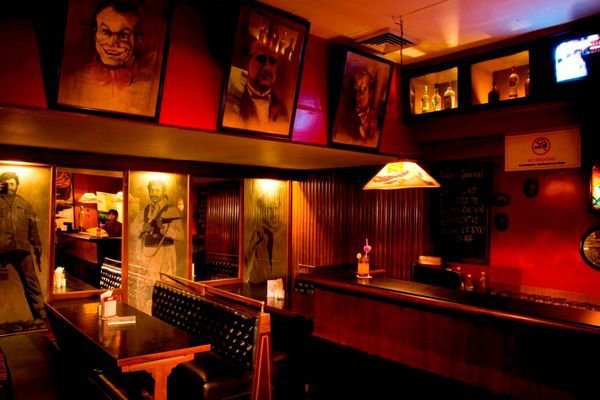 6. Sam's Cafe
Location: Vivek Hotel, Main Bazaar, Paharganj
It's amazing to see how any place located bang in the middle of the busy Paharganj Market can be so relaxing. At Sam's Cafe, you'll often find yourself in the company of foreign nationals, mostly travellers, very much like the bustling expat community that thrives in the Paharganj area. And once you're done with your drinks, you can go up to the rooftop to enjoy the bird's eye view of Daryaganj.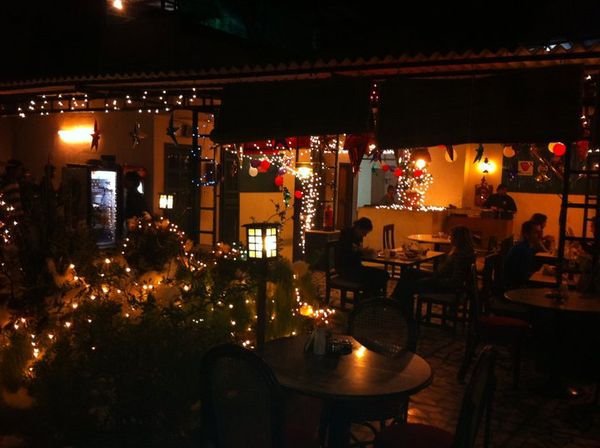 7. Boheme Cafe Bar
Location: 16A/1, W.E.A., Karol Bagh
Karol Bagh and Gaffar are places to 'shop till you drop'. And if you plan to drop, you might as well drop into Boheme Cafe Bar. Okay, I know that was a bad one. But on a serious note, this place has really cheap alcohol. You can even get your own customised starters made, just greet their friendly chef and the rest is taken care of.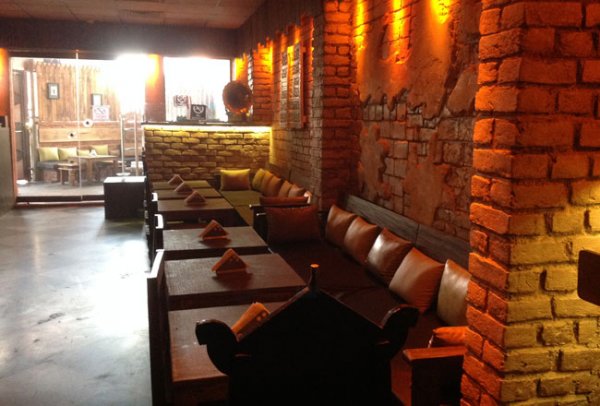 8. Pocket Bar
Location: 15, Ground Floor, Vasant Square Mall, Vasant Kunj
Stepping into Pocket Bar feels like stepping onto the sets of DevD, thanks to the dark red hue of the place. With a '1+2 offer', this place has one of the craziest 'happy hours' deals in town. And the icing on the cake or should I say the ice in the cocktail, is that the 'happy hours' extend to 12 long hours. Whoever said that good things come in small packages was definitely wrong.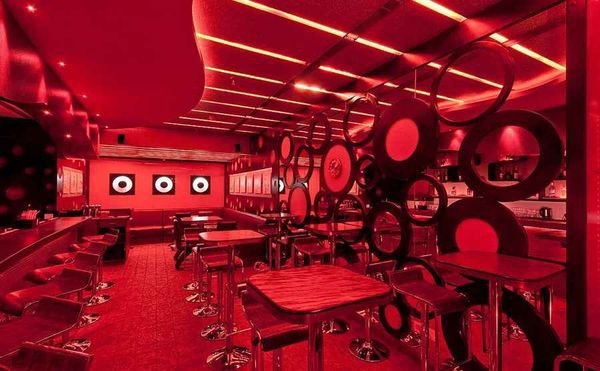 9. Garage Inc.
Location: 30, 2nd Floor, Hauz Khas Village Near Power House Health Club
An all day breakfast menu, 24/7 'happy hours' and reasonably-priced drinks give this place an edge over the other pubs in Hauz Khas Village. Apart from indoor and outdoor seatings, they also have a balcony where you can smoke and chill with a beer. And once you place an order, you get to play free foosball. Hauz Khas Village never disappoints!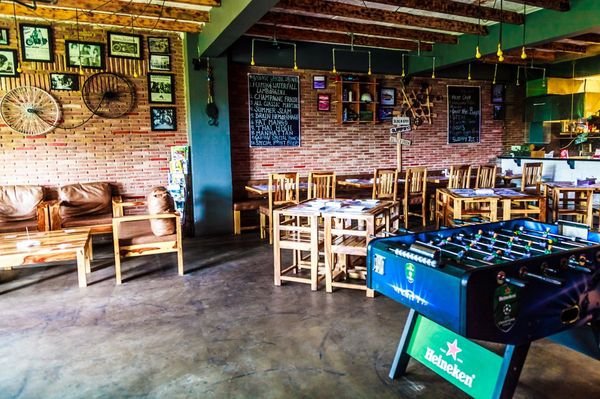 10. Big Banana
Location: 15 and 16, First Floor, J Block Market, Saket
The name may sound wrong, but Big Banana's absolutely right for you if you like to drink and dine without having to undergo the torture of deafening music. Lounge around and relax in this spacious bar while the bartender whips up a tailor-made concoction for you.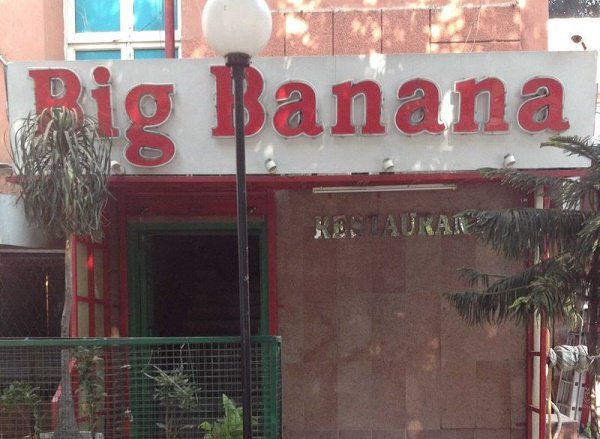 11. 4S Chinese Restaurant
Location: A 26, Defence Colony Market
Have you ever really bothered about ambience while drinking at home with your friends? If your answer is an emphatic NO, then you might want to try out 4S Chinese Restaurant. You are greeted with a warm smile right at the entrance by a man with a handle bar moustache. The goodness graph never really dips thereafter and the reasons are pretty simple: a really cool crowd, cheap drinks and awesome appetizers. Go for it!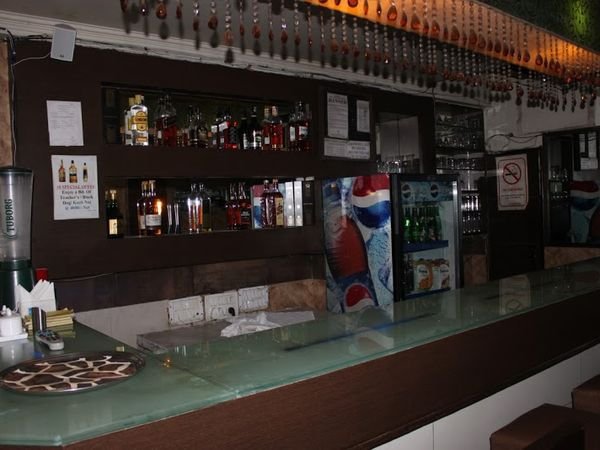 12. Urban Hub
Location: 1st Floor, 4/2, Opposite Raymond Showroom, Roop Nagar, Near Kamla Nagar
Located in North Campus, Urban Hub is frequented by college goers for its pocket-friendly prices. The music is uplifting and the staff is friendly. If you're heading for a night out at a fancy place then this is the perfect watering hole to tank up before the big night. They even have flavoured hookah for you.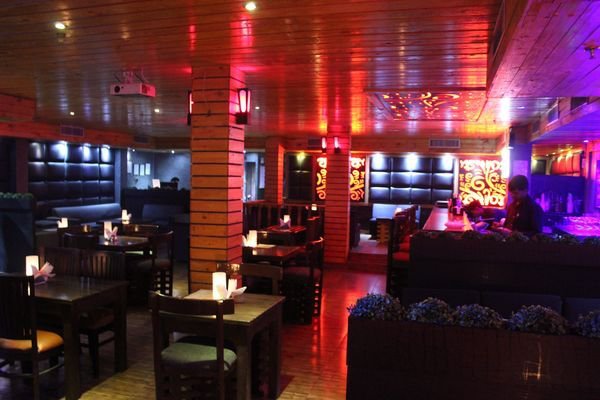 13. 1 Oak Cafe And Bar
Location: Moolchand Flyover Complex, Defence Colony
You wouldn't believe such a place existed near the ever-crowded Moolchand flyover. The music isn't loud here which allows you to chitchat effortlessly with your friends. As compared to most of the budget bars in Delhi, this place is very well maintained and clean. And oh, do go to the terrace in the evening. The view of beautifully lit lanterns adorning the trees will simply make your day.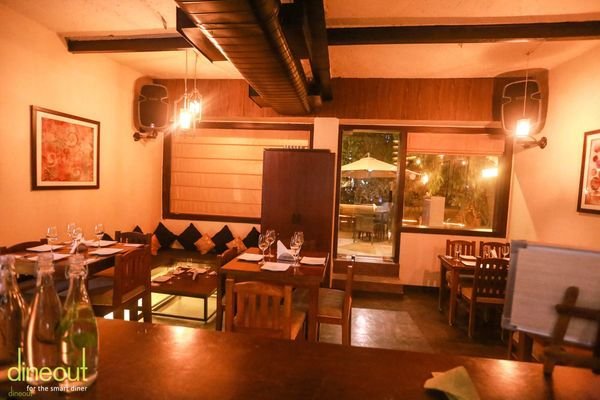 14. G Lounge
Location: 1/90, P Block, Opposite PVR Rivoli, Connaught Place
Grooving to loud club music while boozing is passe. The real high is experiencing a live soothing Ghazal session when you're getting sloshed. We know it's an oxymoron of sorts, but the trip is another level. Sounds interesting? Go experience it yourself at G Lounge.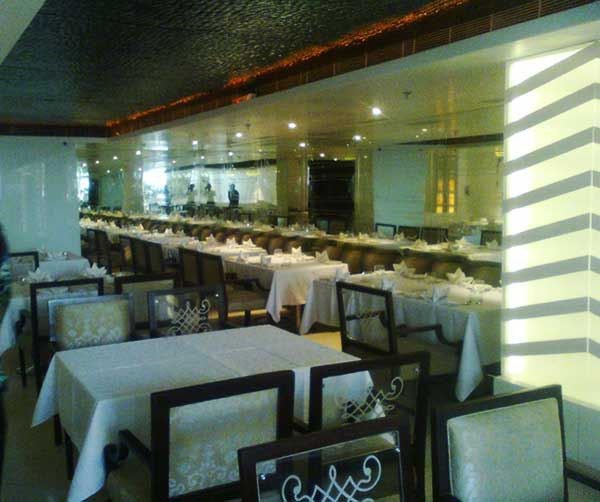 15. Aroma Rest O Bar
Location: 8, Ashish Corporate Tower, Karkardooma Community Centre, Karkardooma
If you want some cheap booze and are not a stickler for ambience then Aroma Rest Bar should definitely be on your list. This place features in our list not just because of its dirt cheap alcohol prices but also because of the mouth-watering delicacies that it has to offer.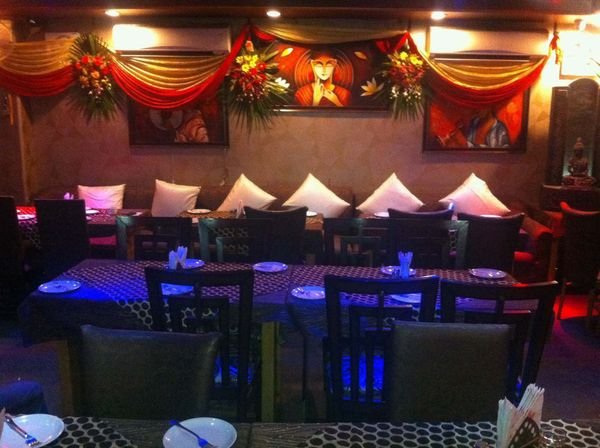 16. Z Lounge
Location: 2nd Floor, Crescent Mall, DC Chowk, Sector 9, Rohini
Located in Rohini, you wouldn't expect much from Z Lounge in terms of decor, but the fact is that the place has pretty decent interiors. The red-blue hue of the bar has a trippy feel to it. Finally the junta of Rohini has something to cheer about.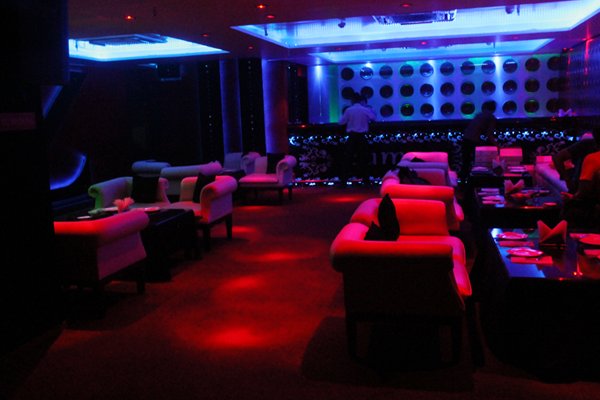 17. Gola Sizzler
Location: K 24, Opposite PVR Plaza Cinema, Connaught Place
Okay fine! This is a place for sizzlers, but who says that you always have to go to a bar if you want to drink. With the finest sizzlers of Delhi to go with your alcohol, this one promises to be a treat for every daarubaaz . And if its cheap, who's complaining!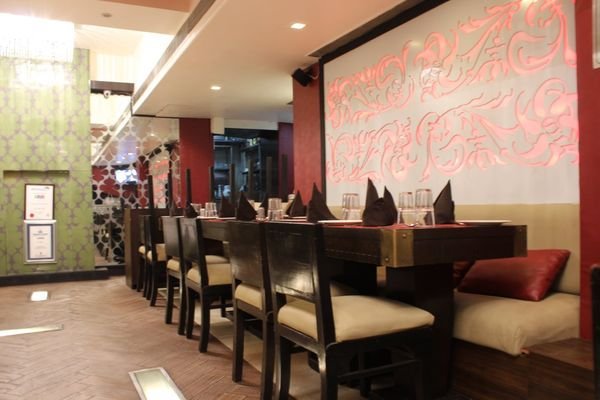 So, which one's your favourite adda ?