The Indian Police Service is a job like no other. You have to constantly be on your toes, ready to fight criminals and, if required, give up your life at any moment. These are the real superheroes. Here are 10 brave hearts who deserve to be talked about. While some of them gave up their lives fighting for us, the others left no stone unturned to make the country a better and safer place to live in.
1. Hemant Karkare
On that dreadful night of November 26, 2008, Maharashtra Anti-Terrorism Squad head Hemant Karkare was going back home when he got to know that gunmen were attacking the Oberoi hotel in Mumbai. When he was told that the situation at the Chhatrapati Shivaji Terminus was more serious, he jumped into his jeep in the spur of the moment with two other officers to take on the terrorists. Donning a helmet and a bulletproof vest, Karkare shot at Ajmal Kasab, the prime accused who was later hanged, but unfortunately, could not survive the blow of shots by another terrorist. Karkare had always been swift to take action, never giving two hoots about his own security. A brilliant leader who took painstaking efforts to eradicate terrorism in the country, we hope we carry forward the torch of fire that you ignited!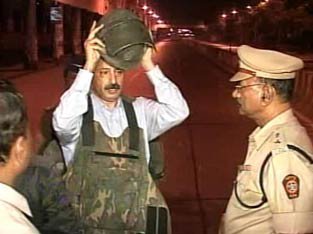 2. Vijay Salaskar
The Mumbai underworld feared encounter specialist Vijay Salaskar and that is saying something. The Anti-Extortion Cell head accompanied Karkare during the Mumbai 26/11 terror attacks. After fighting bravely, he also fell to a volley of bullets by terrorists and India lost another brave hero and a selfless policeman!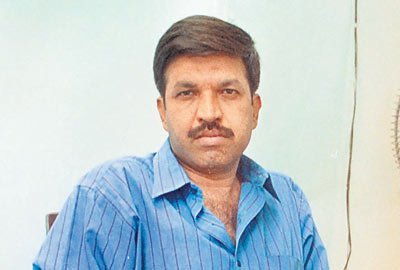 3. Ashok Kamte
When we talk about Karkare and Salaskar, additional commissioner of Mumbai Police Ashok Kamte's name cannot be missed out. He was part of the trio which arrived first at the scene during the Mumbai 26/11 attacks. Kamte was a fearless officer who was known for being compassionate. The officer had a great rapport with his team, with some of them even calling him their god. A dedicated athlete and a body builder, Kamte had won a number of honours and medals, including the police medal and the UN medal.
4. Mohan Chand Sharma
Mohan Sharma, an encounter specialist with the Delhi Police Special Cell killed an unbelievable 35 terrorists and was responsible for the arrest of another 80. But he is most famous for valiantly leading the team during the Batla encounter in 2008. The 41-year-old unfortunately succumbed to bullet wounds in a fierce gun battle in Delhi. Just the way he did throughout his career, he battled heavily armed terrorists ferociously until his dying breath. His sacrifice was not wasted as two suspected terrorists were killed, and two others were arrested!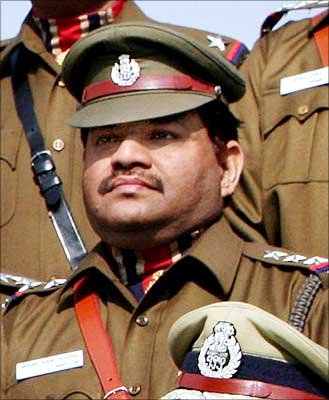 5. Vinod Kumar Chaubey
When Superintendent of Police Vinod Kumar Choubey heard that Naxals had killed 2 policemen in the remote forest area of Madanwada in Raipur in 2009, he did what he has always been known to do; leading his men from the front. Facing Naxal attacks was not new to him, and this time too he bravely fought them without worrying for his safety. He was 49 when he lost his life doing what he was always known for doing- fighting bravely.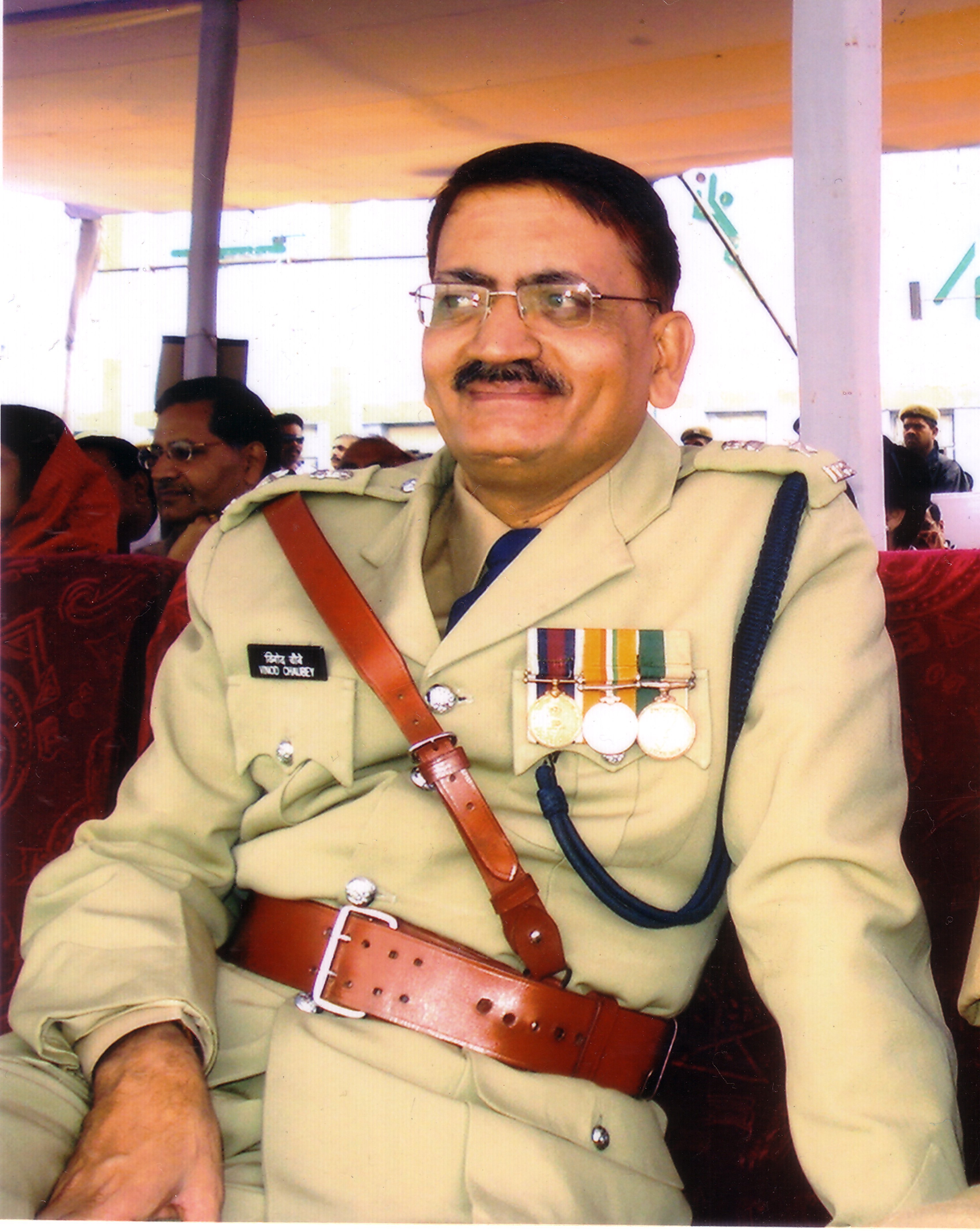 6. Shivdeep Waman Lande
This story is right out of a Bollywood action flick! There was a time when Patna was infamous as the city of gundas but that is until SP Lande took charge. This one-man army was perhaps the inspiration for Chulbul Pandey because once he came to power, crime rate in the city took a nosedive. In just 10 months as an SP, he not only curbed medicine mafia, illegal wine shops and imposed strict traffic laws but also won hearts with his devotion and selfless service. What's more? He was a total hit with the ladies and was like a big brother to all the girls in the city. He gave all of them his mobile number so that they could call him directly in the time of need. A true hero, Lande!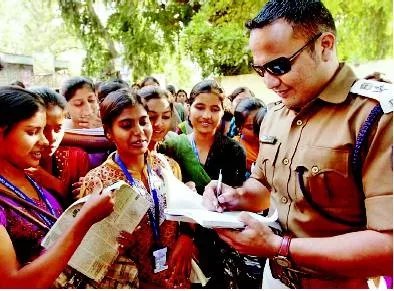 7. K. Prasad Babu
A Sub-Inspector with the anti-naxal force of Andhra Pradesh, Prasad is known for fearlessly fighting Maoists in an operation that saved the lives of 4 commandos and killed 9 Maoists near the Chhattisgarh-Andhra Pradesh border. Even when the 33-year-old was injured and low on ammunition, he kept fighting like a daredevil. Although he succumbed to bullet wounds later, the brave heart showed exceptional devotion to duty and exemplary leadership by making the supreme sacrifice.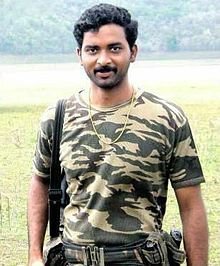 8. Rukhsana Kausar
Popularly called Sher Bibi in her town, Rukhsana proves that you don't have to be an officer to fight injustice. The will to do something and a brave heart is all that is required! It was just another day in the sleepy valley of Kashmir when 3 LeT terrorists forced into her house in Rajouri and the then 18-year-old Rukhsana fought them all by herself. For her act of bravery, she was appointed as the special police officer (SPO) in Kashmir.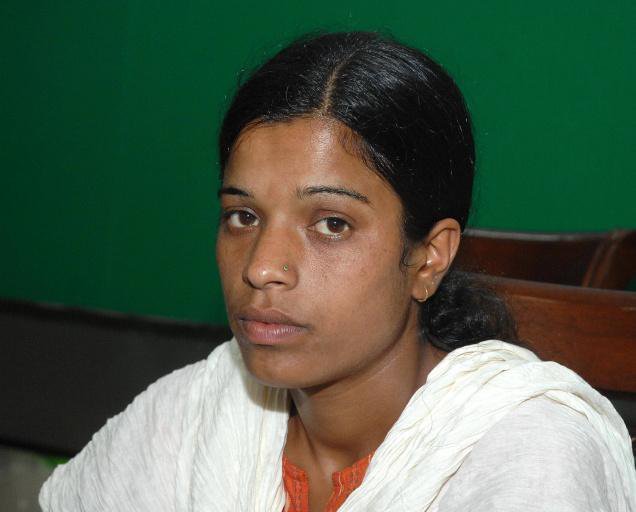 9. Ajit Kumar Doval
Doval can very well be called India's Sherlock Holmes. An IPS officer who went on to become the Intelligence Bureau director, he is now India's National Security Advisor. In a career spanning over 3 decades, he has successfully completed many missions and also became the first cop to get the gallantry award Kirti Chakra, which was only reserved for the Army.
He was an undercover agent in Pakistan for 7 long years and gave vital information to the country. Not just that, during the 1980s, when the Golden Temple in Amritsar was captured by Khalistani militants, Doval disguised himself as an ISI agent 'who had come to help terrorists in their fight against the government', and passed on vital information to the army.
10. V.V. Lakshmi Narayana
In a country where under-the-table transactions and behind-the-door conversations are common, an honest police officer is a rarity. However, challenging this notion is former joint director of Central Bureau of Investigation V. V. Lakshmi Narayana. He is best known for impartially leading many infamous investigations such as Emaar Properties scam, 2G spectrum scam, Satyam Scandal, Sohrabuddin Sheikh fake encounter and Y. S. Jaganmohan Reddy's Disproportionate Assets case. Known also for his hard-working and 'always ready to take on anything' nature, Narayana is still going strong and has received the Indian police medal for his unrelenting services.
We have nothing but respect and admiration for these brave hearts. Thanks to them, our country is a much safer place to live in!