Hi sweety. Do you wanna have fraandship with me?
While messages like these by Facebook Romeos have become an everyday affair, where does one draw the line?
When 21-year-old Prerna Pratham Singh, a Political Science Masters student from Delhi University, got one such message, she decided to give it back to the man.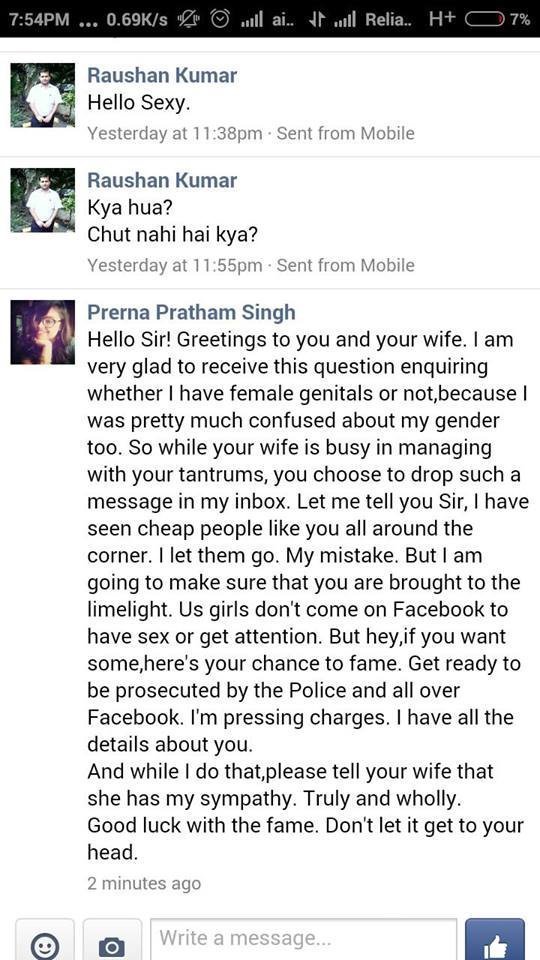 Hours after Prerna posted this on Facebook, the alleged cyber bully posted a status claiming that his profile had been hacked. This is what he wrote:

But, Prerna claims that he had been messaging her for a couple of days and hence, it is unlikely that his account had been hacked all this while.
Even the Delhi Police came forward to help her. Muktesh Chander, Special Commissioner, Delhi Traffic Police, offered his support to the victim.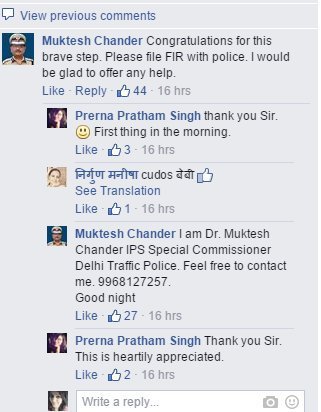 Prerna will be filing an FIR against the alleged harasser.
She has set a strong example for many others who face harassment on the web every day. You go, girl!